How Much Does a Kenya Safari Cost? | How Much is a Safari in Kenya?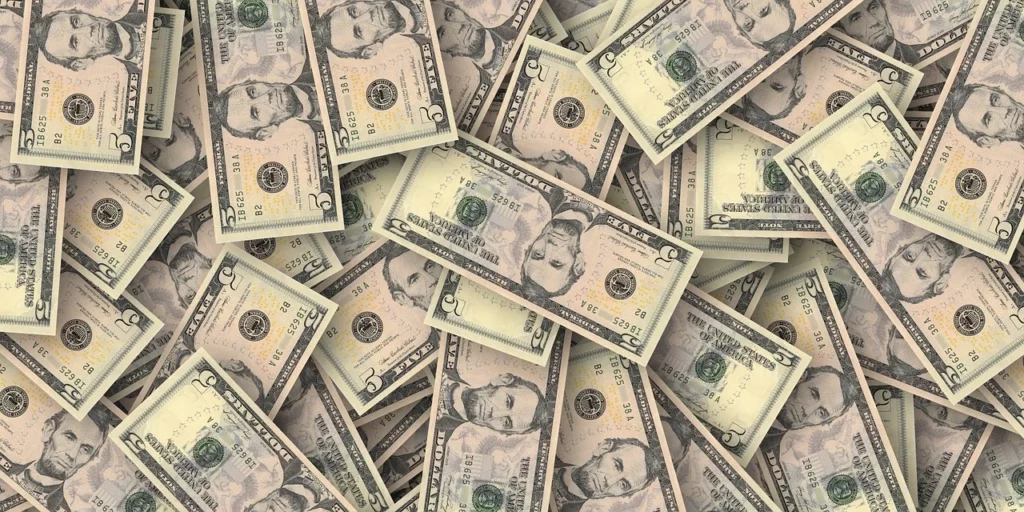 There is one thing about Kenya safaris, they are freaking awesome, and everybody wants in. But how much does a safari in Kenya cost? In this article, I will break down the average Kenya safari cost into 3 categories: Budget Kenya safari prices, Mid-luxury Kenya safari cost, and Luxury Kenya safari prices.
We will cover everything from transport costs to accommodation prices to ensure you get an idea of how much is a safari in kenya per person. In between, I will share interesting anecdotes of how to plan a tailor-made Kenya budget safari with our team of local safari experts. All were born and raised in Kenya.
How to Book Kenya Safari All Inclusive Packages
At Ajkenyasafaris.com, we have been tailor-making educational, memorable, and enriching Kenya safari packages for our guests for over 20 years. Instead of offering pre-arranged Kenya safari expeditions, which are restrictive in relation to what you can do or see in Kenya – we help travelers hand-craft their Kenya holiday to suit their travel plans and budget.
We start each holiday with a  consultation, during which we answer all your questions about visiting Kenya. On our side, the meeting allows us to better understand your travel plan, budget, and list of things you want to do and see in Kenya.
Our experts then sit and hand-craft a perfectly orchestrated Kenya safari itinerary for you. Once we are sure we have the best holiday for you, we will share the itinerary for your initial review.
Don't worry; if you still need anything changed, we will customize the holiday experience till it is as personalized as you are.
You can book your safari now by sending us an email at  james@ajkenyasafaris.com or safarioffers@ajkenyasafaris.com. You can also call or WhatsApp us at +254-748-258-880.
Our Most Booked, Most Affordable Kenya Safari Packages
How Much Does a Kenya Safari Cost? –  The Ultimate Guide 
The cost of a safari in Kenya varies depending on the type and duration of the safari, as well as other factors such as accommodation costs, park entrance fees and the number of people in your group. Generally, safaris can range from about US$1000 for a short 2-day trip to several thousand dollars for a longer, more luxurious safari. Here we have looked at some of the factors that will help you answer the question of how much is a safari in Kenya?
How Much is a Safari in Kenya Per Day? – Type of Safari 
If you are looking to get away and go on the ultimate safari vacation, there are options for just about any budget.
Average Kenya Safari Cost for a Budget Trip
For as little as USD 180 – USD 250 dollars per day, you could be off to a budget safari in Kenya with zero compromises on quality and safety. This amount covers everything from transport costs to accommodation and everything in between. The budget does not cover international flights.
You will mostly be traveling in a small group of 4 people in a tour van with a raised roof for optimal game viewing. Your stay will be in 3 and 4-star safari lodges and hotels on a full-board basis.
The amount also covers destination entrance fees and everything else essential for a successful safari in Kenya. Luxury drinks, tips, and items of personal nature such as airtime are excluded from the budget Kenya safari package prices.
Most camping safaris, self-drive safaris, beach holidays packages, and Kenya group tours fall within this budget. Budget Kenya safaris work well for the adventurous at heart. We do not recommend budget vacation packages for families traveling with Kids or Honeymooners.
Average Mid-Range Kenya Safari Packages Cost
If budget safaris do not make the cut for you, mid-budget Kenya wildlife safari packages are a great option. They are the most popular option, largely because they offer the best value for money.
Here you are looking at spending about USD 300 to USD 500 per person daily. We recommend this option for honeymooners, seniors, and family travelers. Within this budget, you are looking at a private safari with exclusive use of a safari land cruiser with a pop-up roof for easy spotting of the Kenyan wildlife and scenery.
Your accommodation will be in 4 stars and 5-star hotels and safari lodges.
Average Cost of Luxury Kenya Safaris
You only get to live once. So, having a luxurious Kenya safari (at least) once in your life is a great idea. As imagined, luxury comes with hefty price tags that range anywhere above USD 600 per person/day.
It's a large figure, but here you are looking at a luxury at its best.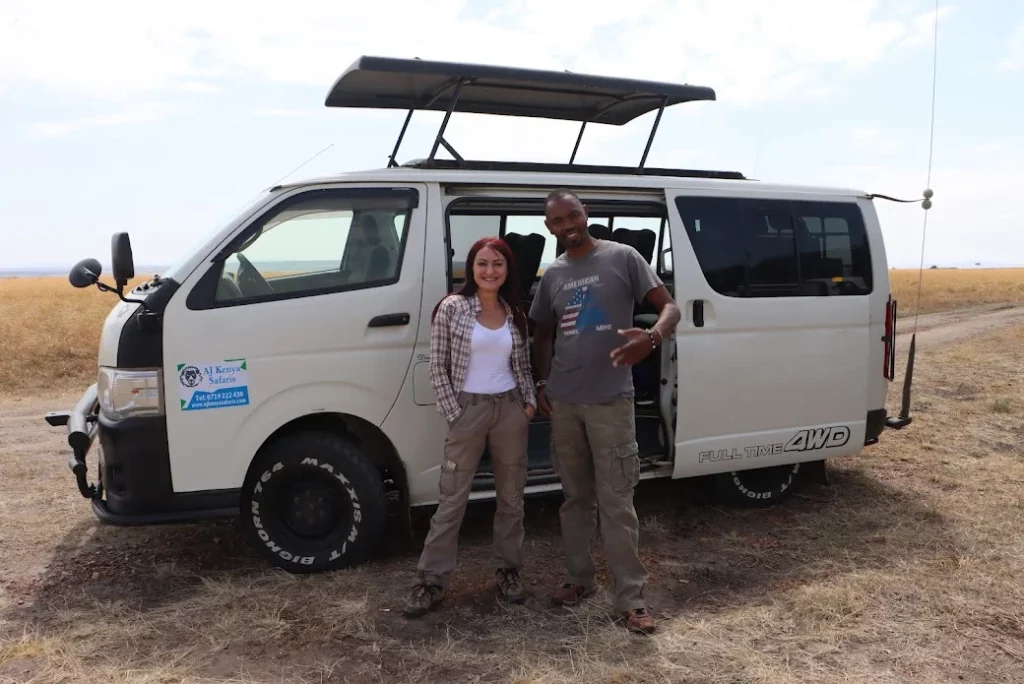 Kenya Safari Tours from Nairobi Cost – Accommodation
At the end of a busy day in the Kenyan Savannahs, you want to retire to a hotel that offers great amenities. These ranges from sumptuous meals, endless opportunities to connect with the local people, and top-of-the-line amenities such as free Wi-Fi, a swimming pool, and more.
So, here are the safari accommodation options available in our country.
Five-Star Hotels 
The rooms go for anywhere between USD 500 and USD 1000 per night. But you can pay extra for additional space and luxurious amenities. This option is the closest you can get to world-class luxury. Our luxury Kenya safari packages offer accommodation in five-star hotels.
Four-Star Hotels 
A room costs between USD 100 and USD 200 per night. That covers the bed and breakfast while the rest is on you. Expect nothing but decent services and facilities in these hotels.
Three-Star Hotels 
The most affordable hotels in Kenya are pretty ragged, but they can go as low as USD 50 per night. You will get the basic amenities, a bed, and (hopefully) breakfast for the price.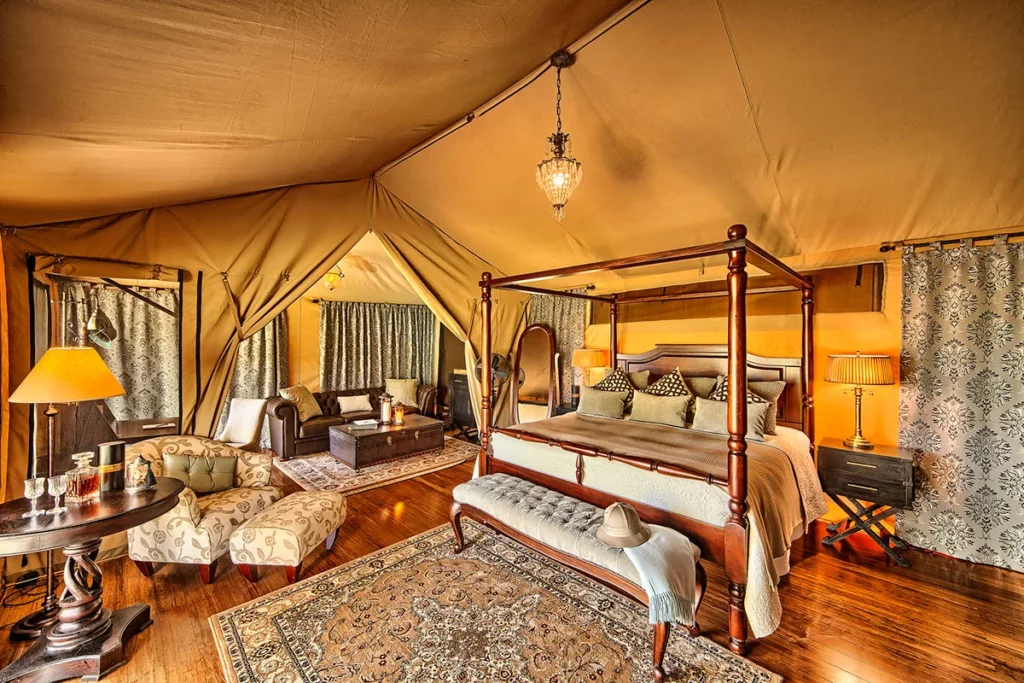 How Much Does a Kenya Safari Cost?  – Cost of Meals
This part is where it gets exciting, considering that there are so many options. And everybody wants to eat at the end of the day. Shall we?
5 Star and 4 Star Hotels 
A decent meal in these hotels cost around USD 20 to USD 200. These hotels offer the perfect mix of comfort, satisfaction, and value for money. Hotels in this category share what's on the menu at a great time, and if you choose to, the cooks will gladly prepare a meal of your choice.
The staff is multilingual, and the menu includes both local and international cuisines.
Food Courts 
Here, you can enjoy well-cooked meals for USD 5 – USD 20 per dish. For example, a meal at Burger Hut Nairobi will go for around USD 4.5. Kenchic Inn, a famous fast food joint, will charge you roughly USD 5 per dish. But the idea here is, fast food is way cheaper than good stuff.
Street Meals
Street food – usually a plate of rice or ugali with beans, vegetables, and sometimes a piece of meat – costs USD 5- USD 15. They are not quality meals, and the setting is also not so attractive. But Kenyans eat that all the time. We do not recommend this option for family travelers.
Cost of Drinking Out 
A 500 ml bottle of beer costs between USD 1.2- USD 3, depending on the brand. But some joints sell them at USD 10 per bottle. Tusker is the flagship Kenyan Beer. Other options include the world-famous Guinness, Smirnoff, Jameson, and more.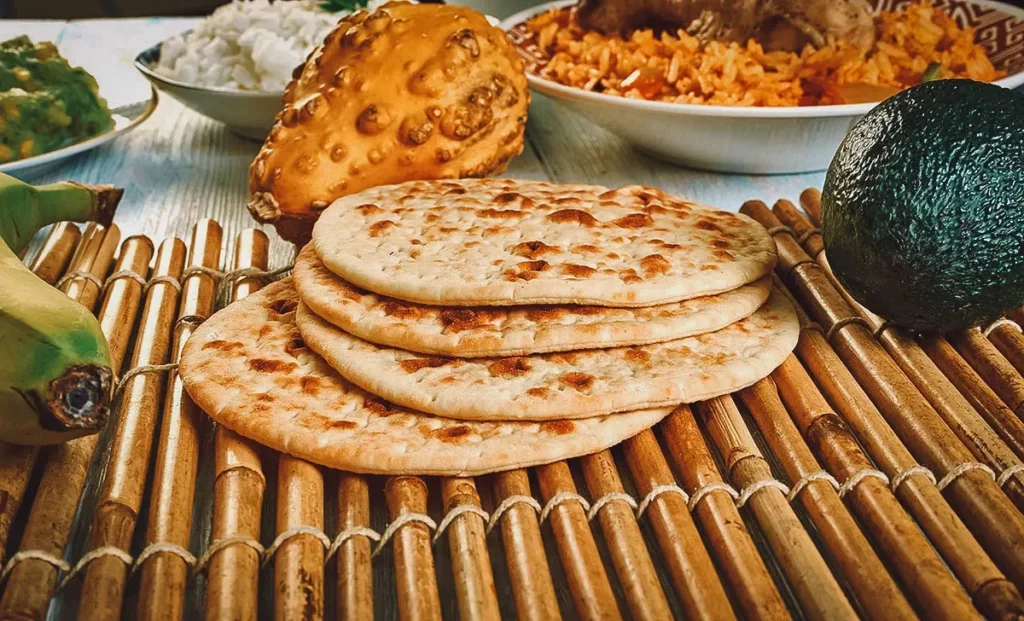 Masai Mara Kenya Safari Cost – Transport
Moving to Kenya has never been an issue. Some of the options here are super cheap and will still get you across the country.
Matatus (Public Service Vehicles)
Matatus (vans) are the most economical way of getting from one point to another in Kenya. Thanks to fluctuating fuel prices and other factors, the cost varies from time to time.
For example, a ride from Nairobi to Naivasha costs USD 5 on a normal day. But the price may go as high as USD 10 or more during peak hours.  We do not recommend this option for international explorers.
Taxi & Uber 
Most taxis in Kenya don't have meters. So, it is wise to negotiate and agree on the cost before boarding. Alternatively, use premium taxis service providers such as Uber, Delight cabs, or Pewin Cabs.
Domestic Flights
Flying is the most expensive means of transport in Kenya, also the safest and the fastest. There are some attractive deals to be enjoyed on airlines, such as Fly 540, which charges around USD 70 for a one-way trip (Nairobi and Mombasa).
Jambo Jet, another local airline, charges as low as USD 30 for a one-way trip between Nairobi and Malindi. You will also get a cheap flight to Masai Mara from around USD 150 one way from operators such as Mombasa Air Safari.
SGR Train
Train services run from Nairobi to Mombasa, and plans are underway to take it further. The cheapest fare for Nairobi to Mombasa is USD 10 for the second class, while first-class costs USD 30.
Buses
Buses are usually in the range of USD 1 per hour. A bus ride to Mombasa from Nairobi will cost you anything between USD 7 – USD 15.
Safari Vehicles 
Safari vehicles are modified and customized to make your African safari experience the most memorable one. The vehicles have been designed with the latest safety features and are equipped with enough space to accommodate all passengers. 
In addition, they feature a small fridge and cooler for drinks and snacks to ensure you don't go hungry or thirsty during your safari. They also provide comfortable seating and sun shades to help you relax in the hot African sun while enjoying the sights of Africa bush land.
You can get a safari vehicle with a professional tour guide from as low as USD 160 per day for the van and USD 250 per day for the safari land cruiser. These are the recommended vehicles for tourists.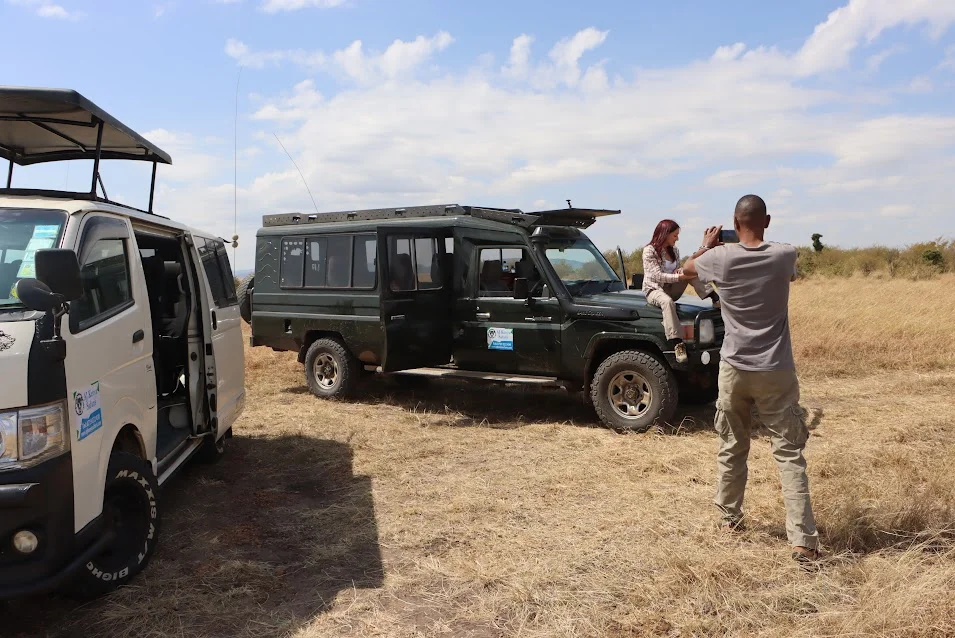 Where to Do Safari in Kenya Cost – National Reserve and Park  Entrance Fees
Most parks are excellent choices for Kenya Budget Safaris. The entry fees depend on the season you visit and whether it is owned by the government or community. The cost can vary from as low as USD 20 for places such as Nairobi Safari Walk to as high as USD 110 for Ol Pejeta Conservancy. 
Safari in Nairobi Kenya – 8 Things You Should Know for Budget Safari
When it comes to booking a holiday in Kenya, the safari capital of the world, the total Kenya safari cost is a must consider factor, and it is sometimes more than what meets the eye. Yes, we have seen it all. A USD 200/day safari that's costlier than a USD 400/day safari, and USD 800/day cheaper than a USD 400 per day Kenya tour – when you consider the finer details.
Foreigners who want to book a holiday in Kenya are often overwhelmed by the sheer variety of Kenya safari packages on offer. I mean, if you scroll the web, you will see a 3 days Kenya safari package for USD 400 per person sharing, a 3 days Kenya Holiday package for USD 800 per person sharing, and so on.
My point here, the number of days you will stay in Kenya remains the same (3 days) in both offers, but the Kenya safari cost of one package is double that of the other. So, which package is cheaper?
Tight Budget? Here Are Some Saving Tips
Find a group – Traveling alone can be quite boring and expensive. Opting for a group Kenya safari makes the trip fun. Also, it translates to shared traveling expenses. Everybody wants to save a few bucks.
Book in advance – It might be tempting to think that planning on the go is more exciting than making prior arrangements. But on the contrary, it is more expensive. Consider finding a tour operator to help you make reservations in Advance.
Is it Low Season or High Season? – Traveling to Kenya during the low season might seem economical – but it's not. There is a big chance that you will miss the migrating wildlife and the excitement that comes with crowds. So, the best time is probably when the season is still young. Think of early July.
Don't Spend Nights in the Park – Ideally, prices in camps and hotels inside the national parks are exorbitant. You will pay at least 2-day worth of entrance fees even if you don't intend to drive around the next day. Luckily, there are decent options close to all parks in Kenya.
Consider Camping – Some parks provide travelers with the option to pitch tents in a designated area within the park. This option will save you tons of cash and bring you closer to the animals. Hell's Gate National Park is an excellent example of such a place.
Eat at the Driver's Shop – It is obvious the hotel staff and safari drivers do not dine in those high-end hotels. So ask around, and you might get delicious meals at surprisingly low prices.
Carry Packed Drinks/Food – Drinks and food are often overpriced, especially in those off-grid destinations. However, some safari packages might cover meals, but the surest way to save money is carrying your own food.
Consider Traveling the Unbeaten Path – The not-so-popular parks will charge you less, yet you will see almost all of the wildlife found in the other parks. They are also smaller, so you might have an easier time spotting wild animals.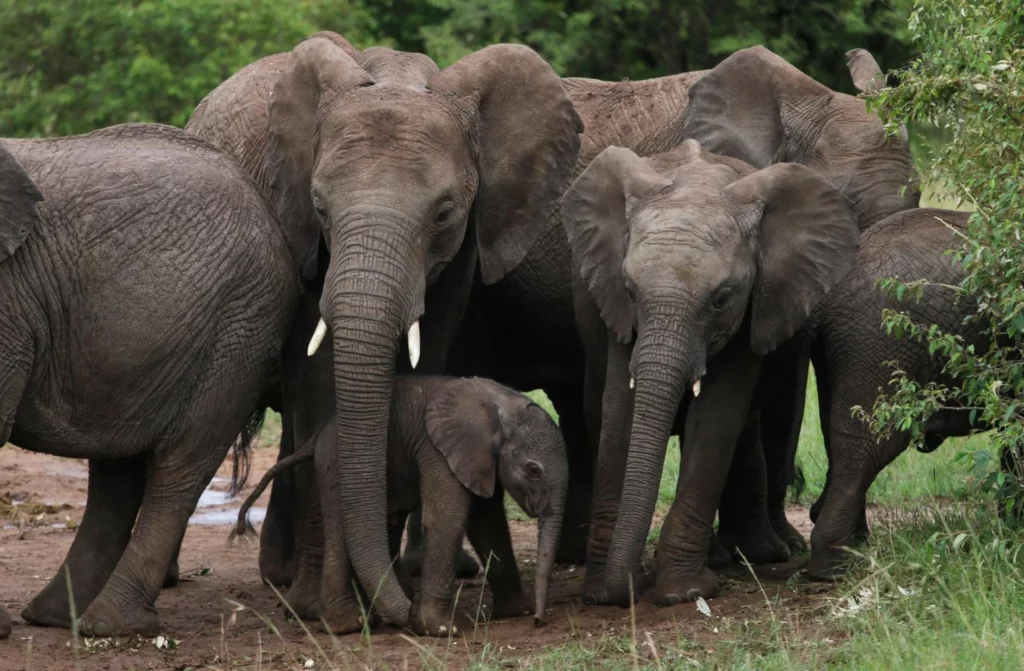 FAQs of How Much Does a Kenya Safari Cost?
To help you make an informed choice, let's share 10 questions you need to ask your Kenya tour operator before buying the package.
 1. What's included in the Kenya safari package Cost?
Safari's holidays in Kenya come in all shapes and sizes. You can go for budget Kenya safaris, including the bare minimum facilities, and you can also choose ultra-luxurious safari packages.
To make better sense of what you are paying for, it's wise to ask about the components of the safari package. The standard definition of "all-inclusive" means the packages cover accommodation, food, transfers, park fees, and safari vehicles.
However, don't assume that all that is included. Call your tour Kenya tour operator and make sure these costs are indeed included for the entire stay. For example, if food is covered, ask exactly which types of food are covered.
Some packages are labeled 'all-inclusive," but you are only covered for meals taken within the lodge, and you are expected to pay for alcoholic beverages and anything else you take while on the go.
Another trick used to hike the cost of a package is including airport transfers, while actually, no air safaris or transfers are involved. So, if that is an item in your package, ask where you will board the safari from and to where?
 2. How much of the park can be accessed?
You need to clearly ask out the bounds of the park and the restrictions that come with it. Many budget safaris during your holiday in Kenya will give you a short car tour of the park and then drive you outside the park into some nearby hotel. 
This would be unfortunate as you won't be able to experience the quintessential safari ambiance that intensifies during dawn and dusk. However, if you are planning to buy a luxury package, you don't need to worry about these restrictions. 
Luxury travelers are often rewarded with the best camps and unlimited drive times inside the park, but it is always wise to confirm with your Kenya tour company.
 3. Kenya Safari Cost – Will you be sharing the safari with strangers?
The most common problem associated with budget Kenya safari packages is that they tend to cram people of different backgrounds into the same trip. This can mean a disparate age-group or someone who doesn't even speak your language.
Ask the tour agent to clarify how many people you will be traveling with and, if possible, prefer solo, personalized trips. Luxury safaris won't pair you with strangers, and you can enjoy the freedom to explore the safari experience the way you like, instead of being dictated by the needs of others.
 4. Who dictates the safari pace and objectives?
You will have to follow the crowd and routine of the safari experience in a budget safari. The biggest disadvantage of being in a budget group is that you won't have much voice over the itinerary. 
You can't stay longer at a particular spot if you wish, and worse, you can return earlier if you wish. This is important because prolonged exposure to the equatorial sun can make foreigners uncomfortable. Inquire about such provisions and the full itinerary of the trip in detail.
A private safari with us lets you dictate your trip's speed and is flexible to your needs. You can focus on any wildlife you want for as long as you want. Your needs won't be bogged down by others.
 5. How knowledgeable are the safari guides?
Budget safaris advertise their tours with over-the-top descriptions and then fail to deliver on a good local guide. This is also a problem with most international travel companies promising to bring you on tour to Africa.
A good guide will have a profound knowledge of various animals and bird species and instinctive knowledge of the behavior of animals, their feeding habits, their trials, and more.
They are also trained to spot distant birds and camouflaged animals. Training separates a lot of good guides from the bad ones, and you should ask for any certifications or government registrations if available.
 6. How well equipped is the safari vehicle?
Safari Vehicles have a great deal of variety and are priced according to the facilities they provide. From mini-vans to rugged land cruisers to open hatchbacks, you can choose the vehicle that suits your style and budget.
In luxury packages, you can find air-conditioned vehicles with large recliner seats and even in-house refrigerators serving your favorite drinks. A budget safari will give you a seat and a window to look out at.
The minimum you should expect from the vehicle is to have proper cushions, proper mechanics, and proper communication types of equipment like CB radios, which are used to hone in on any major hunt or wildlife activity in the park.
It's also necessary to carry safety equipment like first-aid boxes and tranquilizer guns in case of emergency situations.
 7. How many souvenir shops will you be forced into?
The biggest problem with budget safari operators is that they survive off commissions rather than on their actual job of guiding – and this influences your Kenya safari cost. In this pursuit of cheap commissions on souvenir sales, the tour operators tend to take the tourists to pre-fixed shops, where the prices are automatically inflated. 
The tour operators generally get a 10% cut on every purchase you make at their shop. Even worse, sometimes you can be tricked into buying cheap Chinese products. On the other hand, proper tourism agencies will ask you if you wish to buy souvenirs and then only take you to authentic places, where you can get better products and help the local community with their handicrafts.
 8. What are the provisions for special interests?
Budget safaris are notorious for their apathy, and this can ruin your entire holiday in Kenya. If your expectations are low and you need a pretty generic ride of the savannah, then you can be satisfied with the budget safari packages.
However, if you wish to partake in additional activities like bird-watching, extra exploring, wildlife photography, small picnics, etc., then it's best to inform your tour operator beforehand. Budget safari operators are strict on time and can disappoint you with their hastiness if you don't inquire before. 
So, make sure to inquire with your agency and know exactly what your Kenya safari cost covers. Alternatively, half the Kenya tour companies do all the essential bookings for you and opt for self-drive Kenya safaris. Luxury safaris are more personalized, and you can customize each of your activities according to your needs.
 9. When to go on a Kenya safari?
Safari experiences depend on the weather, and so does the price. If you find yourself on holiday in Kenya in the rainy season, you can possibly ask for a lower price since the markets are low during that time.
March to May is the rainy season in Kenya, where you can get lower prices on most safaris and expect thinner crowds. When the safaris are booked to the brim and prices are sky-high, the equation changes during the winter.
 10. Is the safari driver familiar with the English language?
On most safari trips, the driver will be your guide, and you should make sure that he can speak English to a communicable degree. Having a common language will give you a better perspective of their native culture and heritage.