14 Interesting Kenya Safari Facts - Facts About Kenya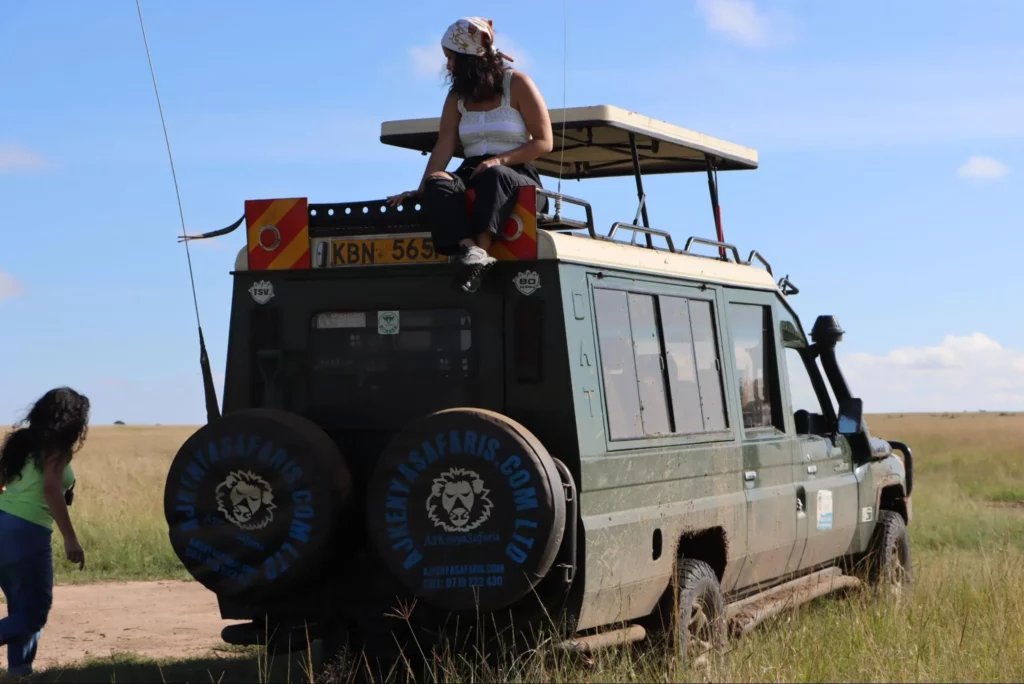 Looking for interesting Kenya safari facts? Safaris have been an integral part of Kenya way before the colonial era. It is reported that the great Arab merchants that mostly did their trading along the Kenyan coast would then explore further into the then more forested country and see more of the wildlife.
Safari is actually a derived word from the Arabic term Safar meaning to journey. Then came development and increased population, so animals were kept in reserved areas to avoid human-animal conflict. And also to keep them safe from malicious individuals like poachers.
These animal parks are made to be in the most natural state possible so that the animals can live long and healthy lives. Kenya is an East African country neighboring Tanzania, Uganda, South Sudan, Ethiopia, and Somalia. It is thus a hub of cosmopolitan population. English and Swahili are the national languages and therefore if you speak English then you will easily get around.
Most hotels have multilingual personnel so as to accommodate a diverse array of guests. There are 42 tribes spread all over the country but they are all united either by marriage or work or by the simple factor of exploration.
Because of the many misconceptions and false information offered by the media and the internet, we have decided to compile this list of fifteen truest facts about safaris in Kenya. It is our hope that by the time you are done reading, you will be booking the next flight to Kenya.
Facts About Safaris in Africa – Book Your Safari Now
At ajkenyasafaris.com, we are committed to helping you plan and book the best tour for you and your loved ones.  We are a team of travel consultants who call Kenya home, and nothing makes us happier than seeing the broad smiles on your face after taking your on lifetime trip.
Book your safari now by sending us an email at  james@ajkenyasafaris.com or safarioffers@ajkenyasafaris.com.  You can also call or WhatsApp us at +254-748-258-880.
Our Most Booked Kenya Safari Packages
14 Fun Safari in Kenya Facts You Should Know  
When it comes to safaris, Kenya is one of the most sought-after destinations in the world. With stunning landscapes and a wide variety of wildlife, Kenya offers some of the best experiences that Africa has to offer. Here are some fun facts about Kenya safari that you should know before embarking on your adventure:
 1. Safaris in Kenya Facts: Fun Fun and Nothing but Fun
I had a German friend who I met outside the borders of Kenya and when she knew I was from here the first thing she asked me was whether it is true that Africans live on trees and have pet lions. I do not recall ever laughing this hard.
It is a common belief especially in western countries that Africa talks less of Kenya. Taking a holiday safari is an excellent way to come and explore Kenya and all that it carries. Fact number one, Kenya is a fun country. Kenya safaris are fun activities.
From game drives to cultural shows, to camps to bird watching and market visits. It is a fact that safaris in Kenya are nothing but adrenaline-filled events that will leave you excited and informed about Kenya.
 2. Fun Facts About Safari: There is More to Kenya Safaris than the Masai Mara
Every time safari in Kenya is mentioned, you can bet that Masai Mara will come up sooner or later in the conversation. This is because Masai Mara is the only widely advertised game reserve owing to the fact that it plays host to one of the wonders of the world; the wildebeest migration.
You wouldn't believe it when I say there are dozens of holiday safari destinations in Kenya. National Parks, lake parks, animal sanctuaries, and forests alike. There are so many alternatives to the Masai Mara.
If you prefer the coastal areas then you can visit marine parks or the mangrove forests. If you prefer hill climbing and hiking then maybe a visit to Mt Kenya or maybe Mt Longonot. If boat rides and interacting with hippos is what makes you happy then a safari in Kenya based in Lake Naivasha or Lake Baringo may just be what you are looking for.
It is a fact that safaris in Kenya can be undertaken in various places all with the potential of immense fun. Find some of the activities you can do in Nairobi and our best Nairobi Tours and Packages here.
 3. Kenya Safari Facts: There Are Different Types of Kenya Safaris
I won't be too hard on you for thinking otherwise. Up to the recent past, I too thought that taking a safari in Kenya meant 4 wheel drive trucks with open roofs, standing under the limited shade of the acacia. But this is nothing but a false fact concerning safaris in Kenya. There are 3 main types or methods of Kenyan safaris.
You can either take a game drive in said 4 wheel drive truck, experience the wild on foot in what is commonly known as a walking safari or bushwalk, or lastly, take your adventure up to the air in hot air balloons and see everything from an eagle's point of view.
If I was to give my biased opinion, then air balloon safaris all the way. I mean, we always walk and board cars all day every day. But hot air balloon rides are not everyday things so when you have the chance go for it.
It feels like the wind is singing your name, the birds are cheering you on and the normally vast and scary animals now seem like ants, but as beautiful and breathtaking. And the advantage of an aerial view, you get to see more wildlife in less time and have immense fun at the same time.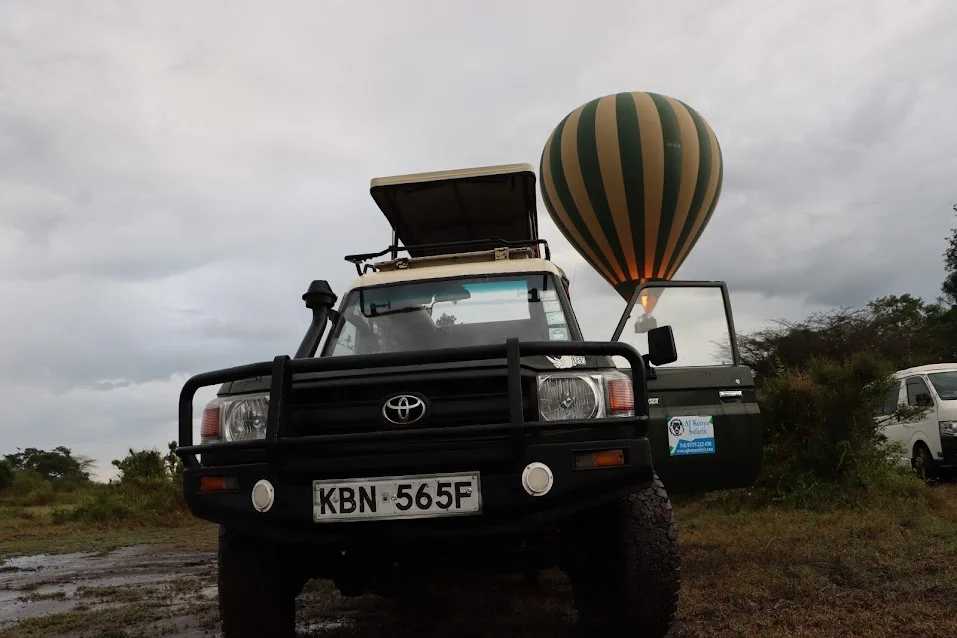 4. Kenya Safari Facts for Kids: There is a Dense and Diverse Wildlife Population
What animals come to your mind when you hear the word safari? Let me guess. Lions, elephants, giraffes, and maybe cheetahs. But did you know that this is not even one percent of the total wildlife population in Kenya?
One of the major, yet minimally known safari in Kenya facts is that there are over 20,000 species of animals only and over 7000 species of plants? Yes, you read that right. While the media only dwells on the big five, you will be surprised to see just how much there is to see!
 From the numerous herbivores to the primates, then to the insects and bugs, and finally to the birds. You will see animals that you didn't even know existed. And yes! Flora is part of wildlife too. The baobab trees, the famous acacia, herbs, and shrubs.
They are all there to fascinate your eyes and mind. So come prepared to see more than just the Kenyan lion!
 5. Kenya Safari Facts: There Are Numerous Accommodation Options to Suit Your Preferences
I am chuckling as I write this article because it never occurred to me how many myths and misconceptions are out there about Kenya and Africa at large. But I am here to put these doubts to rest and offer you all the facts you need to know about taking safaris in Kenya.
When you come to Kenya for a safari, where you will be spending your days will be totally up to you. Of course, your budget and preferences play a large role in deciding this.
There are people who love the outdoors so camps and lodges would be their best choice, while there are those who enjoy the comfort and warmth of the insides, so hotel rooms, villas, and resorts may do right by them.
Most National Parks and Reserves and top tourist attractions in Kenya have accommodation facilities in or around them so transportation or access will not be much of a problem.
If you were worried about whether you will be comfortable, or whether you will be able to have hot showers or your stay will be cursed with bucket baths only, then you can put a smile on your face.
Tourism is one of the main revenue-generating industries for the country's economy, Kenya has made it its business to make tremendous developments in said sector. There are hundreds of five-star hotels, family-friendly resorts with spas, beachfront retreats and so much more. You just have to make a decision and we will make the rest of the arrangements for you.
 6. Facts About Animals in Kenya: Best Times for Safaris
Because game drives are the major activities in most safari itineraries, we will use it as our main focus of drawing out the best times to go for a safari. Unless it is during the long rainy season May-August, the rest of the year is generally characterized by hot sunny days. 
Due to this fact then it is only logical to have your drives either early morning before 11 a.m or late evening after 3 p.m. Doing this will not only help you avoid getting sunburns but you will also be able to reserve a lot of energy that would otherwise be drained under the heat.
Animals may also be inactive on very hot days and only come out when there is a bit of breeze, so you will even be lucky.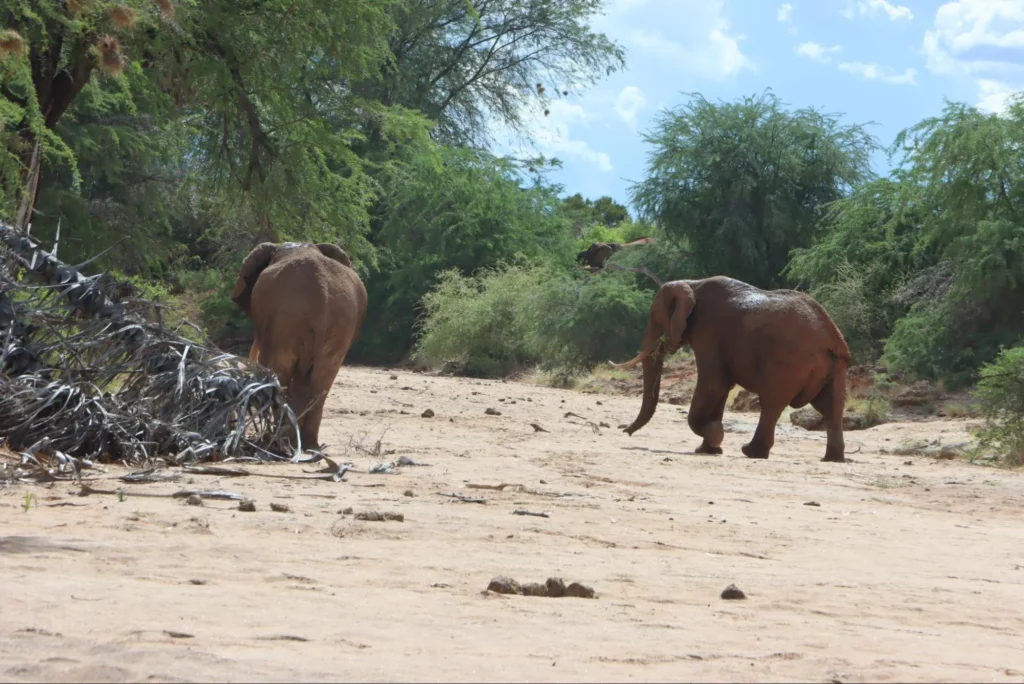 7. Kenya Animals: There Are Both Foreign and Local Tourists
You may think that tourism and safaris in Kenya are just for foreigners but you will find so many Kenyan families also in the same tracks as you. This is because Kenyan wildlife is just a phenomenal thing and many people want to experience this first hand.
And since charity begins at home, we choose to visit our local parks before going anywhere else. Also sometimes everyday life can be crazy and once you get the chance, you just want to get away from the hustle of city life.
And where else to find serenity and calm if not in the midst of majestic elephants, and brilliant flamingoes?
8. Safaris in Kenya Facts: Kenyan Safaris are Very Safe!
Since the beginning of the century, Kenya has received an average of 2 million tourists per annum. If Kenya was not a safe country then it wouldn't have such high numbers.
If you have doubts then put them aside. There is no threat to your wellbeing when you come to Kenya. Once you decide that you want to spend your holidays in Kenya, contact us and we will do all the necessary arrangements for you.
From airport pickups to daily trips, to accommodation planning. We will have you covered. All trips will be accompanied by no less than three trained guides who will not only keep you safe but make sure you have nothing short of an excellent time and all your money's worth.
By the end of your stay here, you will only have nothing but good praises to sing about Kenya.
9. Kenya Safari Facts: English is Widely Spoken
One of the major challenges of visiting a new country is wondering whether you will be understood. Different countries and different cultures all have different languages and Kenya is no different.
However, the national language is English together with Swahili and most of the population speaks fluent English. You will be able to comfortably go about your business whether it is buying things or just taking an evening walk.
In case you want something, ask for it in English and you will be okay. In addition to this, some of our tour guides and the staff at the hotels where you may be staying are multilingual so it is a guarantee that interaction will be easy.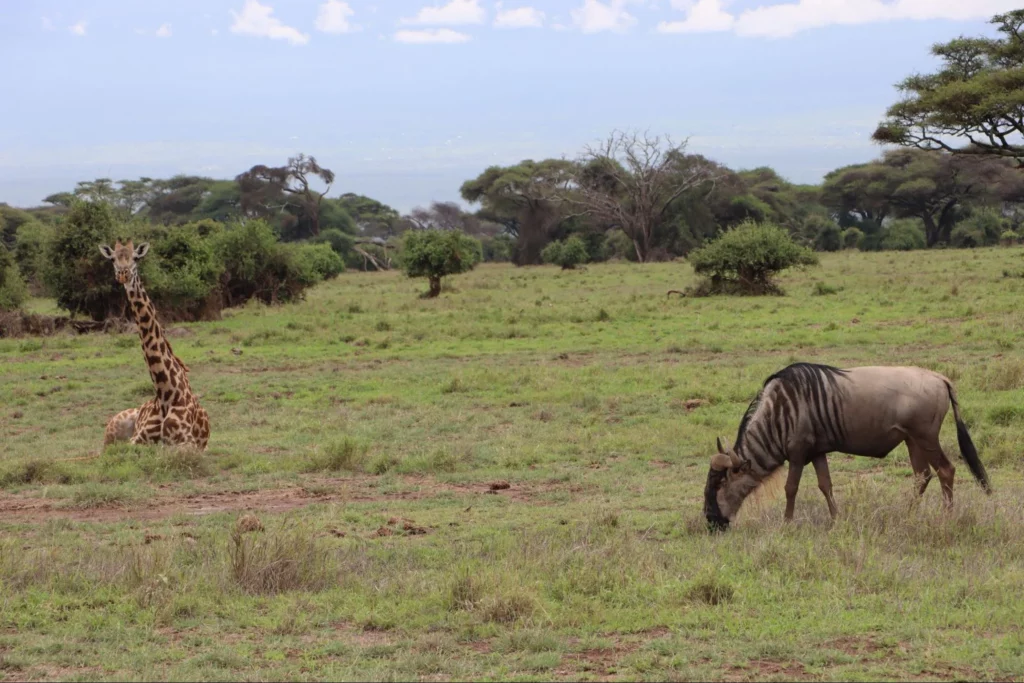 10. Kenya National Bird: Kenyan Safaris are All Inclusive
Remember we said safaris in Kenya are very safe? What we forgot to mention is that not only are they safe, they are very family-friendly. From the kind of transportation vessels to the activities set for each day. There is something for everyone. So do not worry about coming with your elderly parents or your toddlers.
It is a proven fact that your whole family will be in very safe hands. Here is a guide to Masai Mara Safari Cost and Safari Cost in Kenya.
 11. Kenya National Flower: Safaris Are Not Only About Game Viewing
If you thought that coming for a Kenyan safari directly translates to you being stuck in a truck all day seeing animals then you have never been so wrong. As much as we adore game viewing because let's face it, what is Kenya without its wildlife, we are still not limited to them.
Safaris have a variety of fun, informative and family-friendly activities including walking safaris, hiking, mountain climbing, boat rides, fishing, deep-sea diving, snorkeling, and windsurfing, just to mention a few.
You will even get chances to meet and interact with the locals who most often assist in the running of most of the reserves! Isn't it a joy to know that you cannot possibly miss at least one thing that will occupy you?
 12. Kenya Safari Facts: Kenyan Climate and What to Carry
Kenya lies within the equator as such there are no seasons. The weather patterns just change from long to short rains with the days in long rains being cooler than those in the drier season.
This being said, it is advised to carry light clothes generally. Cotton shirts, khaki shorts, polyester or linen pants, and maybe a pair of thermal underwear if you will be visiting during the cold days.
You should always confirm with your travel agents (Aj Kenya safaris) to get more advice on the kinds of clothes to carry.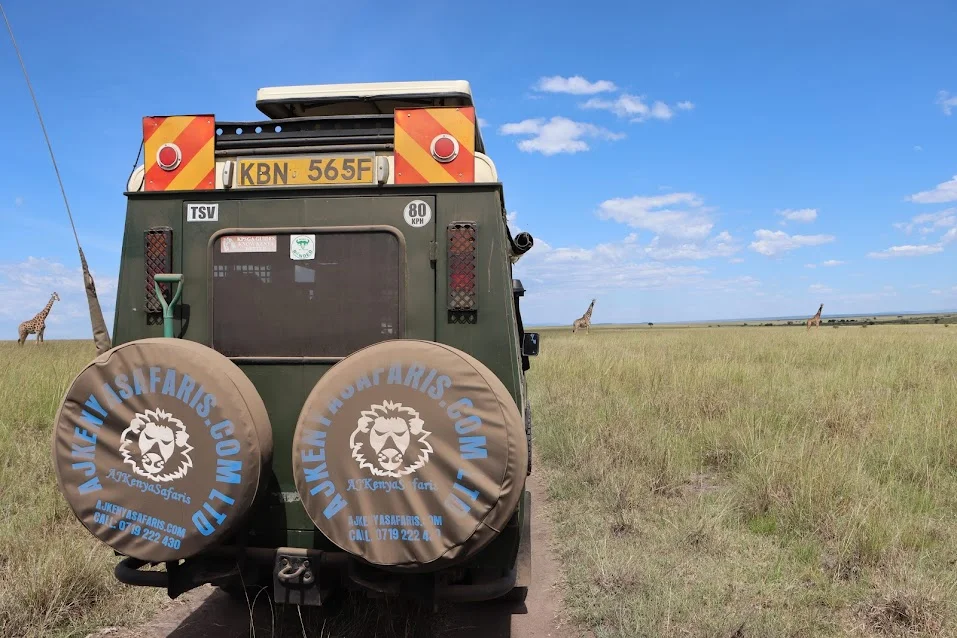 13. Kenya Tour Facts: Have Your Passport Everywhere!
Perhaps this is a more obvious fact but there is no harm done in emphasizing it. You should always have your passport everywhere during your safaris in Kenya. This is because your identification will be required almost everywhere. Be it at the hotels or at the park entrances, your identification will need to be confirmed.
In order to avoid the wear and tear of your passport, we advise that you have a small sling bag to carry it in. That way it will be safe and on you at all times.
 14. Safaris in Kenya Facts: You Don't Have to Do Anything. We've Got You Covered!
We bet that our list of safaris in Kenya facts has made you happy but this is our grand finale for you. Take it as a gift from us to you. When enjoying your holiday in Kenya taking safari trips, you do not have to do anything. We will, upon request, take care of everything.
From the moment you set foot on Kenyan soil to the time you go back home, everything you need, we will plan and deliver. All you have to do is tell us beforehand what kind of activities interest you, make a deposit that will serve as your commitment to us, and let us do the rest.
And we will make sure to keep in touch with you via WhatsApp just to let you know more about us and to ensure that our plans are exactly how you would want them if not more. You are free to ask as many questions or raise any concerns if something does not seem to be going as you would like!