7 Days, 6 Night Kenya Budget Safari Itinerary, Package, & Cheap Safari in Kenya Tips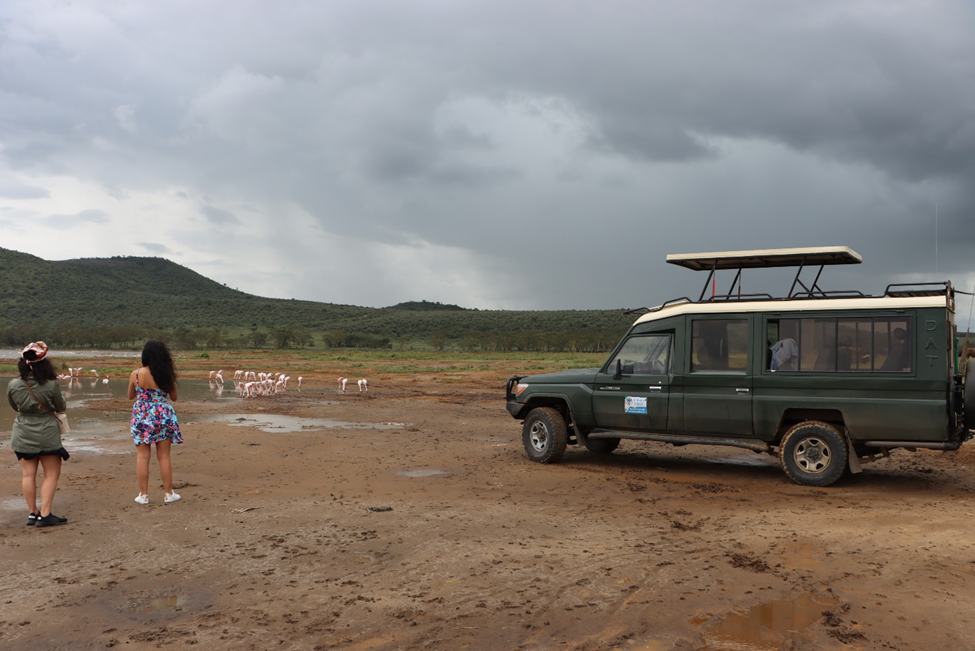 We have planned this Kenya budget safari Package to take you to our country's most coveted attraction sites without ruining your bank. The safari starts with pick-up at JKIA and a transfer to a budget hotel in Nairobi.  Kindly note that this is the routine if you arrive past 2 pm; we won't spend a night in Nairobi if you arrive before 2 pm.
This Kenya budget tour safari will then see you explore the home of the tusked giant Amboseli National Park, Lake Nakuru National Park, and the award-winning Masai Mara National Reserve. These top-rated Kenya safari destinations can give you an authentic, out-of-Africa Kenya holiday experience.
Book Your Kenya Budget Safari Package with AjKenyaSafaris.com
Just to mention, at ajkenysafaris.com, we offer tailor-made, budget Kenya safari experiences. That said, we can customize this trip to fit your budget and travel dates and list things you want to do or see in Kenya.
For inquiries and bookings, email us at james@ajkenyasafaris.com or safarioffers@ajkenyasafaris.com. You can also reach us at +254-748-258-880 through WhatsApp or phone, and we will happily customize this trip for you.
The Summarized, 7 Days, 6 Nights Kenya Tour Budget Safari Package
Trip Details
Highlights
Day 1

JKIA Pick Up & Transfer to the Hotel (If You Arrive Past 2 pm)

Overnight at 67 Airport Hotel

Day 2

Transfer to Amboseli & Game Drive at Amboseli National Park

Overnight at Sentrim Amboseli Lodge 

Day 3

Full-Day Game Drive at Amboseli National Park

Overnight at Sentrim Amboseli Lodge 

Day 4

Transfer to Nakuru & Afternoon Game Drive at Lake Nakuru National Park

Overnight at Lake Nakuru Lodge 

Day 5

Morning Game Drive at Nakuru, Transfer to Masai Mara, & Evening Game Drive at Masai Mara

Overnight at Sentrim Masai Mara 

Day 6

Full-Day Game Drive at Masai Mara National Reserve

Overnight at Sentrim Masai Mara

Day 7
Morning Game Drive, Visit a Maasai Village, & Transfer to Nairobi
Items Included
Pickups and Transfers, Full-Board Accommodation, Use of 4×4 Safari Land Cruiser or Van, Service of a Professional Safari Guide, All Park Fees, etc.
Items Excluded
Visas, Tips and Gratuities, Money Transfer Fee, Laundry Service, & Flying Doctor Cover
Safari Price
Per Person Sharing from USD 1884
The Detailed 7 Days, 6 Nights Kenya Budget Safari Itinerary
Our 7 days cheap safari in Kenya takes you to the must-visit destinations in Kenya for a first time visitor. However, if you have more time, you should try out our 12 days safari in Kenya or the 3 days Masai Mara safari if you are only in the country for a few days.
Day 1: Welcome to Kenya, Pickup from JKIA & Transfer to the Hotel
Your dream Kenya tour budget safari begins at Jomo Kenyatta International Airport, where we will be waiting to welcome you to Kenya with a big African smile. After pleasantries, your tour guide will welcome you to the transfer vehicle and drive through Mombasa road to the Nairobi hotel of your choice.
We will leave you to freshen up and relax for the rest of the afternoon. Do not be afraid to try Kenyan foods during dinners, such as Ugali or Pilau.
If you want a drink, try Tusker, the most popular beer in Kenya. Try to have a good night's sleep and relaxation. The real adventure of your Kenya safaris from Nairobi begins early the next day!
Day 2: Transfer to Amboseli and Game Drives at Amboseli National Park
If you are among those that adhered to the 08:00 hrs rule, chances are you'll arrive at Amboseli in time for lunch. You are probably starving, so the guide will check you into your Amboseli National Park hotel. He will leave you to take lunch as you gear up for the first game drive around the park.
Amboseli National Park is an exceptional park beautifully situated at the foot of the largest mountain in East Africa, Mt. Kilimanjaro. The mountain's snow-capped peak is always a sight to behold, but Amboseli is most famous for its large herds of elephants.
It hosts about 900 elephants and big herds of zebras and antelopes, and coming face to face with them is a definite highlight of your budget Kenya safari packages. If you are a nature lover, the park will treat you to different habitats like wetlands with Sulphur springs, Lake Amboseli, grassland savanna, and woodlands.
You will see animals such as buffalo, rhinos, elephants, lions, cheetahs, and leopards. Amboseli National Park is as photogenic as it gets, so bring your camera with you. If you are a bird lover, this Kenya safari to Amboseli will treat you with over 600 bird species.
Day 3: Full-Day Game Drive at Amboseli National Park
The third day of your cheap Kenya safari holidays begins with breakfast. You will then embark on your first-morning game drive in Kenya. You probably did not capture some of the animals during your afternoon game drive in Amboseli yesterday.
Well, the morning game drive is your second shot! You will probably want to freeze these moments. So, remember to bring your camera on board. The game drives usually continue until lunchtime, after which you take lunch in the jungle.
The second part of the game drive will see you cover more land as you look for the animals the whole day. This time, look for aquatic birds and animals at Lake Amboseli. Also, expect a spectacular view of Mt. Kilimanjaro from the observation hill.
Day 4: Transfer to Lake Nakuru & Afternoon Game Drive at Lake Nakuru National Park
The distance from the Amboseli to Lake Nakuru National Park will take approximately 6-7 hours. So, be an early bird. Your first stop will be the Great Rift Valley, the viewpoint for a photograph or two. If you would like to, there is a curio shop at the viewpoint where you can buy souvenirs.
You will resume the budget safaris to get to Lake Nakuru in time for lunch. The guide will help you check-in and leave you to have lunch. There are many places to visit in Nakuru on a budget; one is the park.
Your afternoon game drives will tell you that the park is far from ordinary. It is not just a simple lake; it is a pink lake. However, scientifically speaking, Lake Nakuru is not pink. It got its name (pink lake) due to the masses of pink flamingos that flock to it, making it look pink.
Your afternoon game drive here will allow you to see the flamingos firsthand. Try to see if you can tell the difference between the two predominant types of flamingos found at the lake- the Greater Flamingos and the Lesser flamingos.
Other than the flamingos, Lake Nakuru boasts over 56 different species of mammals, including four of the big five; lion, leopard, rhino, and buffalo. Also, it's home to a Rhino Sanctuary and over 450 avian species.
The national park was designated as a UNESCO World Heritage Site (2011), International Birding Area (2009), and a RAMSAR Site (1990). The landscape varies from acacia woodlands to euphorbia forest, giving an exciting contrast in vegetation.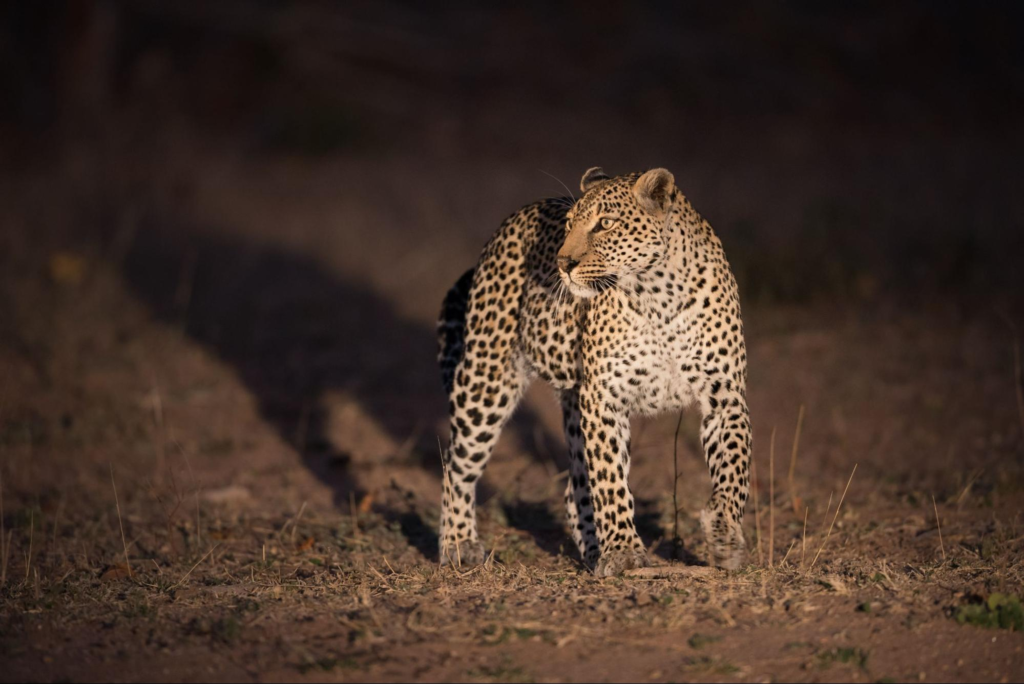 Day 5: Morning Game Drive, Transfer to Masai Mara, & Evening Game Drive at Masai Mara
The distance between Lake Nakuru and Masai Mara National Reserve is about 340km. It will take you 5 hours by road. You will start with a morning game drive at Lake Nakuru National Park from 6 am to 8.30 am and then get a transfer to Masai Mara.
You should arrive in time for lunch, and the safari guide will leave you to refresh and relax, after which you will head out for the evening game drive. The Masai Mara is straightforwardly beautiful and best for Kenya budget camping safari. 
It is known internationally for its rich and diverse wildlife and surreal ambiance. The Mara is home to the largest land migration on earth; the Great wildebeest Migration. During the migration, more than 1.8 million wildebeests move across the Serengeti plains, braving famine and predators, across the crocodile-infested Mara River into Kenya.
Hundreds of thousands of gazelles, zebras, and eland join the wildebeests in this dangerous journey, making the Great Migration one of the most majestic and captivating sights on earth. The actual mara river crossing, which is the highlight of the migration, happens between July 15 and August 15.
The Masai Mara is the most visited national park in Africa, followed by the Serengeti. As it is, there is an international holiday called Mara Day, marked annually on the 15th of September, to celebrate and acknowledge the Great Migration.
Masai Mara is one of the few places where you are guaranteed to see the famous big 5 (lion, rhino, elephant, leopard, and buffalo) even if your Kenya budget tour falls outside the migration season. You will still have loads of fun moments.
For bird lovers, there is something for you, too, as the Mara is home to over 470 birds. Here, you will find the largest population of ostriches in Africa, and if you`re lucky, you might spot the rare grey-crowned crane in full pomp.
Day 6: Full-Day Game Drive at Masai Mara National Reserve with Packed Lunch
You will start day 6 of your Kenya budget safari with breakfast and later drive across the savannahs towards the Masai Mara River. The Masai Mara boasts the largest number of lions. If you are lucky enough, you occasionally come across a pride chasing after helpless gazelles or just lazing majestically under the trees.
If you follow wildlife shows, you might have caught an episode or two of Big Cat Diaries on BBC. The show is mostly filmed in the Masai Mara, which is a testament to the domineering presence of the big cat family, led by the lions.
Of the Big 5, the leopard and the black rhino, of which there are about 700 in the Mara,  are the hardest to spot. Nonetheless, our seasoned guides will surely take you to all the known hideouts of these animals. You have a full day in the Masai Mara; we plan to show you all its secrets.
On that route, you will see the Kenya-Tanzania border that accounts for one side of the Mara Triangle. You might even consider a budget safari Kenya and Tanzania combination. By now, lunchtime is popping in, and it is time for the packed lunch.
If you are a keen bird-watcher, be on the lookout for different types of egrets and herons as well as rare species such as hamerkop and white and black stork. After lunch, it will be time to return to the hotel for another couple of hours of wildlife watching.
Day 7: Morning Game Drive, Visit a Maasai Village, & Transfer to Nairobi 
Kenya safari prices to Masai Mara include a visit to the famous Maasai village. You will start the day with breakfast, check out, and then go for a morning game drive. This drive will continue to around 10 am, the ideal time to head to a Maasai village. 
You will spend the next one to two hours at the Maasai village and then start the drive back to Nairobi. Our safari guide will take you to JKIA for your flight home. We hope you have enjoyed Kenya and hope to see you soon. Kwaheri (Good Bye).
Items Included in the Kenya Budget Safari Package Price 
Airport pick-ups and drop-offs
A private, well-versed tour guide, Kenyan and multilingual
Round-trip transport to all attractions and destinations as per the itinerary (4×4 Jeep)
Full-board accommodation – hotels are subject to availability 
Mineral bottled drinking water during the safari 
Park fees and government taxes 
Game drives as outlined in the itinerary 
Visit a Maasai village 
Items Excluded from Kenya Tour Budget Safari Price
Pre-travel expenses (e.g., passports and visas)
Travel insurance
Christmas, New Year, and holiday supplements of USD 50 Per Night
Expenses such as baggage fee, laundry charges, luxury drinks such as champagne, etc.
Tips and gratuities
Money transfer fee
Safari Price Per Person Sharing Based on 2 Adults 
| | |
| --- | --- |
| Dates/Month  | Price Per Person Sharing |
| 1st Jan – 31st Mar 2023 | USD 2047 |
| 1st Apr – 30th Jun 2023 | USD 1884 |
| 1st Jul – 15th Oct 2023 | USD 2303 |
| 16th Oct – 21st Dec 2023 | USD 2047 |
| 22nd Dec 2023 – 2nd Jan 2024 | USD 2347 |
Reach us to get a personalized quote if you are solo travel or traveling as a group of three or more. The price is based on 2 adults traveling together.
Kenya Budget Safari Packages – Tips for Smooth Safari in Kenya & FAQs
We encourage you to reach us if you have any questions about our cheap Kenya safari holidays or if you need your package customized. Here are the commonly asked questions and tips to help you have a smooth safari to Kenya. 
 1. Do You Need a Visa to Travel to Kenya?
You need a passport valid for at least six months from the travel date and a visa to enter Kenya. The visa is applied online eVisa.go.ke, and it takes only 72-hrs to get your visa. Children of less than 18-year also require an Epass to enter Kenya. 
Applying for the visa and ePass is easy. You only need the travel itinerary, hotel service voucher, your passport copy, and a recent passport photo. You upload these documents when applying a single entry visa to Kenya for tourism purposes. 
 2. How Much is a Safari Trip to Kenya?
The Kenya safari prices vary depending on the time of the year, duration of your stay,  and activities on your itinerary. During peak seasons (July-September and late November-January), Kenya tours average USD 400 a night in the more excellent resorts and lodges.
During the off-season, mainly April-July, accommodation prices fall considerably to an average of USD 200 per night. At AjKenyaSafaris.com, we offer budget Kenya safari packages from USD 195 per person per night.
 3. What Do You Wear on a Safari in Kenya?
Kenya is tropical so the weather won't be as extreme as in other parts of the world. It is warm in most months, except from mid-June to August and from October to December when it starts to rain and get a bit cold.
So, just carry comfortable but lightweight clothes with several jumpers and hats in case of weather changes when going on your Kenya Safari. Sunscreen is also recommended to protect your skin from the harsh tropical sun.
Alternatively, you may buy clothes on arrival at the numerous cheap second-hand clothes markets in every Kenyan town.
 4. How to Book a Safari in Kenya – AjKenyaSafaris.com
There are various ways to book a safari in Kenya, one of them being through a reputable Kenya tour operator from Kenya. That way, you won't be scammed, and you can plan well in advance.
Consider how the brand website looks, how active they are on social media, and customer testimonials. Make sure to do adequate research on a company, including reviews on TripAdvisor, before committing.
And the best way to explore a new country is with the people born and raised there. Contact us, a licensed Kenyan tour and travel company, and we will be able to give you an excellent deal and a classic safari experience.
 5. How Much Does it Cost to Go to Masai Mara?
If you have booked a safari, the cost of traveling to Masai Mara will be included in your package. If you are going privately, expect to pay a minimum of USD 250 for the safari vehicle with an experienced safari guide.
Add about USD 50 for snacks and food during the long journey. Accommodation charges start at USD 50 per night. Then factor in the entrance fee to the park, which is USD 80 for a 24-hour license.
 6. How Do You Get From Nairobi to Masai Mara?
The fastest way to get to the Masai Mara from Nairobi is via flight, starting from USD 100 for a one-way flight. Driving is, therefore, the most convenient and cheapest way to get to the park. The journey takes about 6 hours, and the road is in good condition – tarmacked from Nairobi to Masai Mara. 
 7. Is Masai Mara Safe?
Masai Mara is very far from the major urban areas and is relatively safe. There are lots of tourist police in the towns and villages around the park deployed to protect visitors, not to mention the armed wildlife rangers within the park.
The local Maasai tribe are very peaceful, friendly, and honest people and conflicts between them and tourists are rare.
 8. Is Kenya Dangerous to Visit?
Kenya neighbors the largely lawless Somalia, making it an occasional target of the Somali terrorist organization, Al Shabaab. For this reason, Kenya receives a lot of lousy press, albeit being, for the most part, a very peaceful and safe country.
Notably, some areas in Nairobi and Mombasa may have high crime rates, with tourists being easy targets and the ever-present threat of a terrorist attack. However, outside these two cities, Kenya is a haven of peace and warm hospitality. 
So, don`t be afraid to book your Kenya tours with us, as your security will be guaranteed.
 9. When Should I Visit Kenya?
You can visit Kenya throughout the year as the weather, and sociopolitical climate is primarily favorable. If you particularly want to view wildlife, the best time to travel to Kenya would be the warmer months between December and April and July to September.
As mentioned earlier, be prepared to pay higher prices if you travel in peak seasons, particularly the months of August and December.
 10. How to Do Kenya Safari On A Budget
Kenya tours can be costly, costing you thousands of dollars. However, there are various Kenya budget safari options to consider if you are working on a budget. 
One way is to book accommodation and tour packages after arrival in Nairobi. This way, you get to know the cheapest backpacker hotels in the city courtesy of the locals. 
Secondly, you`ll find it way more affordable, albeit uncomfortable, to travel via public transport instead of hired means. We suggest sharing the ride with other tourists for game drives to spread the costs.
You can also contact us for recommendations on Kenya Budget Camping Safaris. Above all, book all your accommodation in advance when traveling outside Nairobi to ensure you do not miss a spot.