First Timers Guide for Kenya Safari Holidays and Kenya Holiday Packages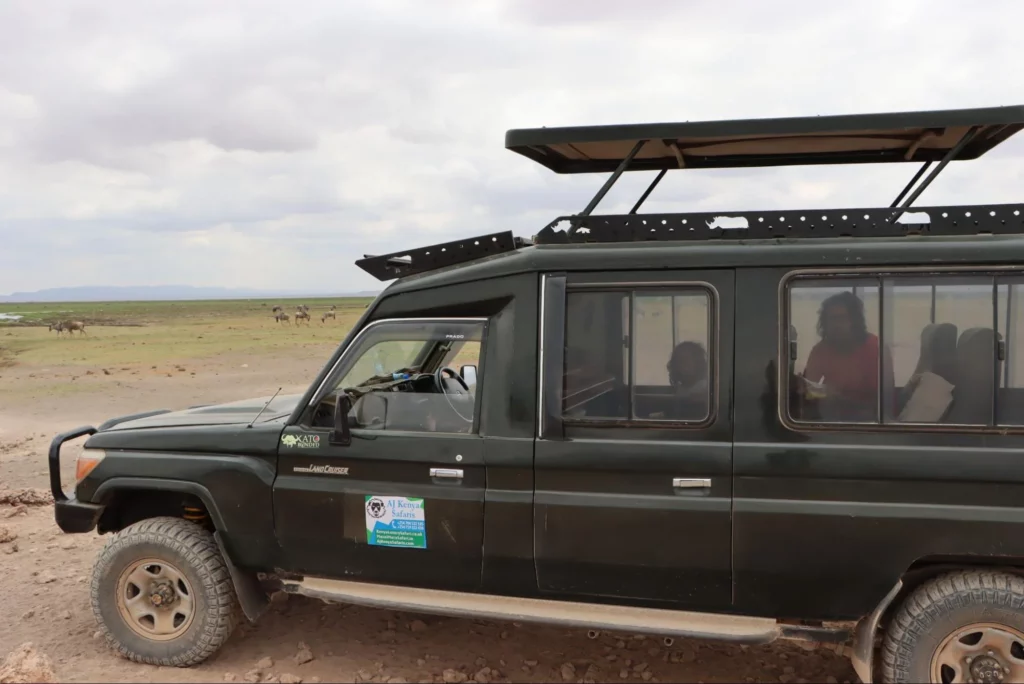 When it comes to safari holidays, there's nowhere quite like Kenya. The country offers a unique experience with its stunning landscapes and diverse wildlife. Our Kenya safari holidays present you with once in a lifetime opportunity to explore all these more. 
Whether you're looking to see the Big Five – lions, elephants, leopards, rhinos, and buffalo – or enjoy being out in nature, our Kenya holiday packages will provide you with that. And Kenya has many tourist destinations, diverse cultures, local cuisines, and fun things to do that promise nothing short of pure fun. 
Indeed, Kenya is a melting point with a broad array of tourist attractions and fun things to do. It has been voted Africa's leading safari destination several times by World Travel Awards.
But it can be tricky to get the best Kenya vacation without seeking the services of the right tour provider and having the correct information. That's why we have provided the guide for Kenya safari holidays for first-timers.
Why Book Your Safari with AjKenyaSafaris.com and Our Contact Details  
At AjKenyaSafaris.com, we are a team of enthusiast travel consultants, guides, and writers, all born and raised in Kenya. We offer you free consultation services through WhatsApp, phone, or email to give you all the information you need to make your Kenya safari more adventurous and safe.
Surprisingly, after sharing the information with first-timer travelers, 98% decide to travel with us, and 100% of this percentage say they don't think they would have made a better choice. We will help you draft a fun-filled Kenya travel itinerary when you choose us. 
Unlike the pre-set and often restrictive Kenya safari packages, we allow you to explore Kenya your way. We provide you with all the information you need: where to go, when to go, what attractions you want to explore, for how long, where to stay, and so on. 
With our safari consultants, your Kenya holiday itinerary will help make your Kenya holiday itinerary more fun, educational, and memorable. We will pick you up at the airport. Our professional safari guide arrives one hour before your designated arrival time so you can be sure someone is waiting to pick you up.
We also book your hotel of choice directly, saving you 1,000s of dollars upfront compared to booking through third-party websites. And we do not charge a commission to book hotels for our clients; you will pay the reduced rate we get from the hotels.
We encourage you to contact us via email at james@ajkenyasafaris.com or safarioffers@ajkenyasafaris.com to get started. We are also available by phone or WhatsApp at +254-748-258-880.
Our Most Booked Kenya Safari Packages and Best Kenya Safari and Beach Holiday
The Ultimate Guide to Kenya Safari Holidays – Everything You Need to Know 
A Kenyan safari is unlike any other vacation you will ever take. This is a land of unparalleled natural beauty, where you can see lions and elephants roaming freely in their natural habitat.  It is also a land of great cultural diversity, with many tribes calling Kenya home. 
When you visit Kenya, you will have the opportunity to learn about the country's fascinating history and culture. You will also enjoy some of the best food and wine in the world. Kenya is a truly unique destination, and there is no better way to experience it than on a safari holiday.
Kenya Safari Holidays – Magnificent Safari Destination 
Whether you explore the point-by-point attractions by a safari van or a safari land cruiser, Kenya has something for every safari enthusiast. Some attractions you should explore during your Kenya safari holiday include the Great Rift Valley and the snow capped mountain of Kenya.
Other attractions are the white sand beaches of Diani, the warm turquoise waters of the Indian Ocean, and Fort Jesus. You shouldn't miss visiting Masai Mara National Park, Nairobi National Park, Amboseli National Park, Lake Nakuru National Park, and Hell's Gate National Park.
During your Kenya Safari Holidays, you will have the chance to capture the "Big Five" in their natural habitat. If you are not a safari enthusiast, you will enjoy the country's rich history, culture, and way of life. 
Kenya has a conducive tropical climate, meaning you can go rock climbing, canoeing, hiking, and more. Simply put, everywhere you go, you will experience unmatched beauty.
Kenya is also notorious for offering safari lovers a world-class birding experience. Lake Nakuru National Park is the most famous bird-viewing destination, and it's home to thousands of greater and lesser flamingos, black herons, and kingfishers.
The specific Kenya animals you should expect to see on an ordinary Kenya tour include:
THE BIG FIVE
Lion
Leopard
Elephant
Rhinoceros
Buffalo
CARNIVORES
Lion
Cheetah
Leopard
Bat-Eared Fox
African Civet
Caracal
Large-Spotted Genet
Wild Dog
Banded Mongoose
Common Jackal
Serval
Striped Hyena
Spotted Hyena
Black-Backed Jackal
Aardwolf
ANTELOPES
Oryx
Roan Antelope
Sable Antelope
Beisa Oryx
Fringe-Eared Oryx
Common Duiker
Common Waterbuck
Common Wildebeest
Defassa Waterbuck
Hartebeest
Common Eland
Topi
Greater Kudu
Bongo
Lesser Kudu
Sitatunga
Thompson's Gazelle
Bushbuck
Grant's Gazelle
Impala
Gerenuk
Bohor Reedbuck
Klipspringer
Mountain Reedbuck
Steenbok
Kirk's Dik-Dik
MAMMALS
Black Rhinoceros
African Elephant
White Rhinoceros
Hippopotamus
Cape Buffalo
Cape Clawless Otter
Rock Hyrax
Scrub Hare
Common Zebra
Masai Giraffe
Rothschild's Giraffe
Reticulated Giraffe
Warthog
Giant Forest Hog
Aardvark
Spotted-Necked Otter
Bush Squirrel
Unstriped Ground Squirrel
Coast Squirrel
Kenya Safari Packages Prices – Budget-Friendly Tours 
Don't be mistaken that all the remarkable people who have explored this country had a blast just because they have lots of money to spend. Kenya is one of the countries to visit when on a tight budget. Several reasons contribute to Kenya's budget-friendliness;
Favorable Exchange Rates
This country has favorable exchange rates against most international currencies. Even though the Kenya shilling fluctuates, it frequently gives a much better value than other major currencies such as the sterling pound, the Euro, and the United States dollar. 
Check your home currency exchange rate via the Kenya central bank website. As a rough guide, bread costs KSH60; that is about USD 0.5.
Improved Banking System
The Kenyan banking system and the financial sector is developing tremendously due to technological improvements, cable internet telecommunication, and accessibility to mobile devices. Kenya Banks are open between 8 am to 4 pm East Africa time and on Saturday from 8 am to noon East Africa time. 
Credit cards, including American Express, Master Card, and Visa, are generally accepted in all major hotels and establishments. So you don't have to carry bags of cash around. We advise our clients to exchange some amount (about $500) before coming to Kenya.  Well, there is a forex bureau at the Jomo Kenyatta International Airport and a banking lobby, but the last thing you want is to be stuck in the queue after hours on the flight. 
If you are staying in Kenya for quite a while, the best banks to open an account with are our Equity Bank, Kenya Commercial Bank, and Cooperative Bank of Kenya. We recommend these banks because they have numerous ATMs, making it easy for you to access funds anytime.
Low Cost of Living
I have spent about five years in the US, and the cost of living in Kenya is meager. 5-star hotels go for as low as USD60 per night, and it's possible to find cheap hotels for as little as $25 per night. Some hotels charge up to USD600 per night (full board), but these are often establishments near tourist attractions. 
Otherwise, for budget travelers to Kenya, there are a lot of opportunities to travel without hurting your bank. Traveling by road helps a great deal in keeping the cost down, and the standard mode of transport for budget travelers is the 4×4 safari land cruiser or safari van. 
Kenya Luxury Safari Packages – Rich and Famous People Come Here
If you are an avid follower of Mark Zuckerberg, you must have seen how ecstatic he was during his tours of various tourist attraction sites in Kenya. But Mark is not the only iconic person to have toured the country. 
The likes of Richard Branson, Bill Gates, and Prince William, to mention a few, have been cited for having had some of the best moments of their lives while in Kenya. If the world's most famous people have fallen in love with this country, how can you possibly not? 
And, of course, you must have seen the former U.S president, a Kenyan-American, during his visit to Kenya. If you missed the episode, watch it here.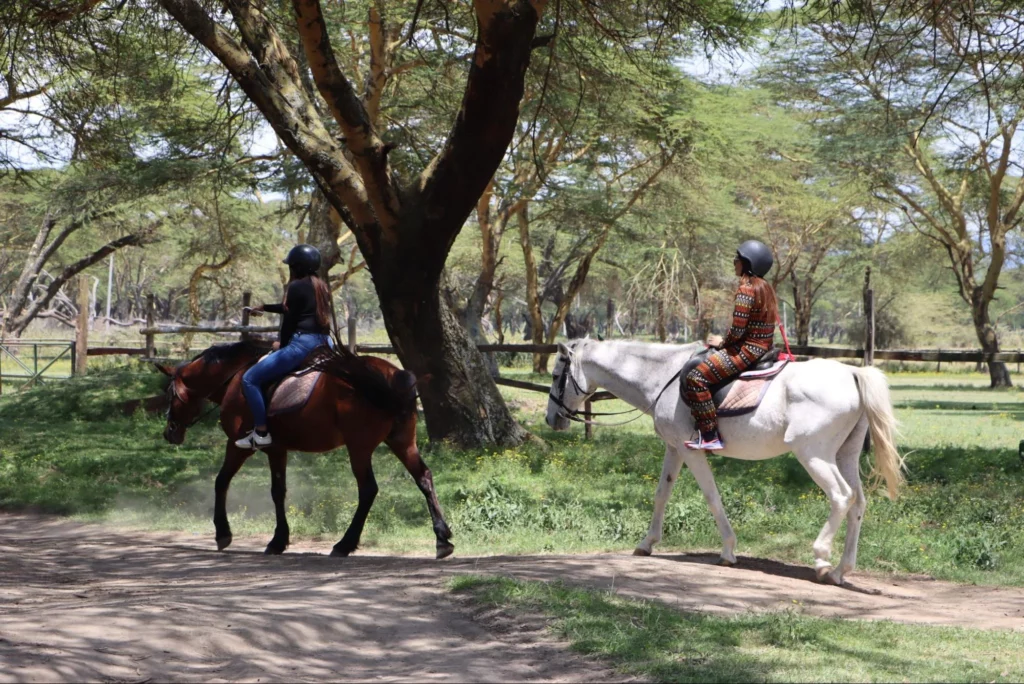 Best Kenya Safari Tours – Safe Destination 
One irrefutable fact is that Kenya is as prone to insecurity as any other country. There are a few crime incidents, including mugging, carjacking, and armed robbery, but these are not explicitly targeted towards tourists.
Another major concern is that Kenya has been targeted by terrorists, not once, not twice. The primary threat comes from radicals associated with a belligerent group known as Al Shabaab. This extremist group has always cited that its reason for carrying out attacks in various parts of the country (Kenya) is due to Kenya military interference in their outlawed activities in Somalia.
Some countries have even gone ahead to issue travel advisories to their citizens in this regard. Even so, the threats do not extend to Kenya's tourist destinations. The areas that Foreign and Commonwealth Office (FCO) advice against traveling to include:
All areas that are within 65 kilometers of the Kenya-Somali border
Eastleigh estate of Nairobi
Garissa County
Mandera County
Lamu County
Areas of Tana River County
I suggest you monitor local and international media for updates.
Precautionary Measures to Take While in Kenya Safari Holidays
While it may appear a bit daunting to venture into some parts of this country, there are various measures that you can take to ensure that your stay and tour around the various attraction sites are safe and enjoyable. Here are some of the things that I believe you need to pay attention to:
 1. About Your Personal Safety
Whereas Kenyans are incredibly welcoming and friendly people, you have to be aware of the fact that most people here are considerably poor. This means that you are more likely to draw attention to yourself, especially if you dress fancily, wear expensive jewelry or carry around your fancy cameras, gadgets or devices. It is highly advisable that you leave such pricey possessions in your hotel room or ensure that they are properly concealed during travel.
 2. About Your Health
To avoid 'down times" while vacationing, it is imperative that you pay attention to your health. There are various mandatory medications and injections that are needed prior to or upon landing in Kenya. These include:
 3. Hepatitis A, Tetanus, Typhoid, Diphtheria and Poliomyelitis
It is very easy to get injections for these in England or the U.S, and you can get them from private travel clinics (though expensive) or from your doctor.
 4. Hepatitis B, Rabies, Yellow Fever, Cholera and Meningococcal Meningitis
If you are traveling to Africa, Yellow Fever vaccination is not mandatory; you must have it or not. The Yellow Fever jab is fairly expensive at a travel clinic, but the good thing is that it lasts 10 years and it minimizes the risk of catching Yellow Fever.
 5. Malaria
Although Nairobi has a comparatively low rate of malaria prevalence, it is still highly advisable that you take precautionary measures. There is no specific injection for this deadly disease, but there are malaria tablets that you should take.
 6. About keeping a safe distance from animals
Before embarking on a holiday to Kenya, tour guides always inform tourists about the dangers of exploring areas with wild animals. Generally, it is advised that you should keep a safe distance from animals and keep your car windows closed.
 7. Carry insect repellants 
Even though insects seem harmless compared to lions and leopards, you should not underestimate them. There is no way of knowing how life-threatening bugs and other insects can get, therefore, protect yourself by making use of an insect repellent.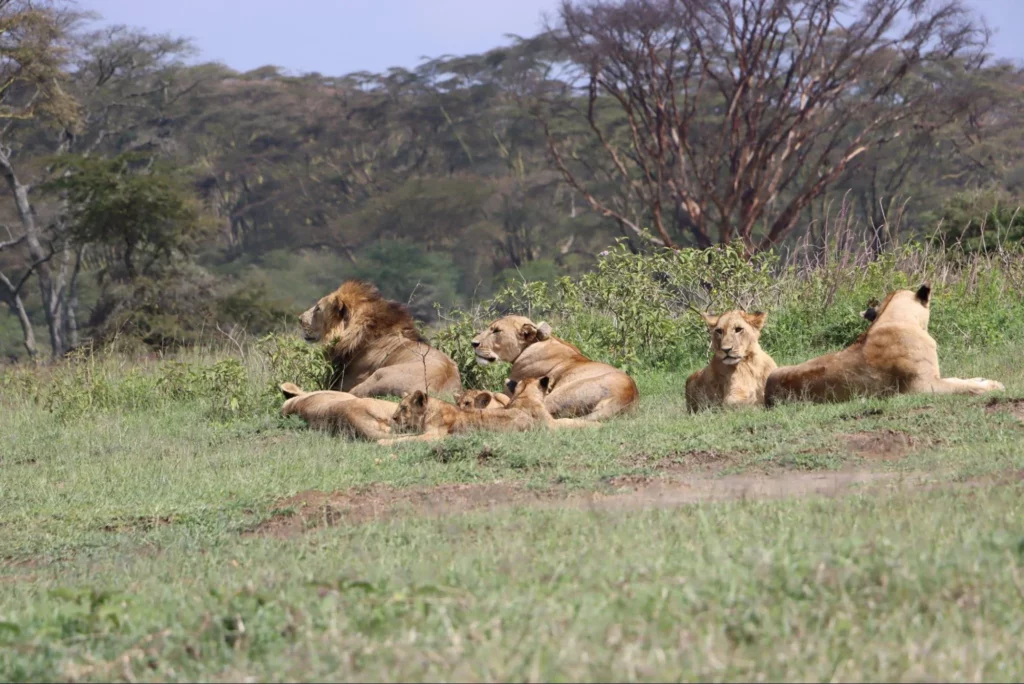 Other Important Aspects to Pay Attention To
Other things you should pay attention to when coming to Kenya include the following:
 1. Visas
Just like it is when traveling to most countries, you need a visa to travel for a holiday to Kenya. You can acquire one before coming to Kenya, but it is easier to get one on arrival; it's easier.
 2. Food and Drink
You can rest assured that Kenyan food will please your taste buds. There is a wide variety of delicious meals, and amazing steak and fish to delight in. However, caution should be exercised when it comes to street food. This is most especially to those with sensitive stomachs or allergic to certain foods or ingredients. It is also highly advisable that you go for bottled drinking water.
 3. Culture
Kenya is home to millions of people from different tribes. The largest tribe in terms of population is the Kikuyu, but the two most renowned tribes to tourists are the Maasai and the Samburu tribes. You can ask your tour guide about the traditions of different tribes for you to best interact with them, and more importantly, avoid offending them.
 4. Religion
Kenya is predominantly Christian, with the second most popular religion being Islam. The traditions in this country totally depend on the place or area you are staying or visiting.
 5. Language
The two official languages in Kenya are Swahili and English. A good number of people will be able to communicate in English or have some understanding of the language. The commonest greetings include "Jambo", which means "Hello" or "Habari yako", which means "How are you".
 Another word that you might consider cramming is "Asante", which simply means "Thank You". You will also hear the word "Mzungu" a lot. When you hear it, don't freak out or wonder what the utterances are all about. That word simply means "White man/woman".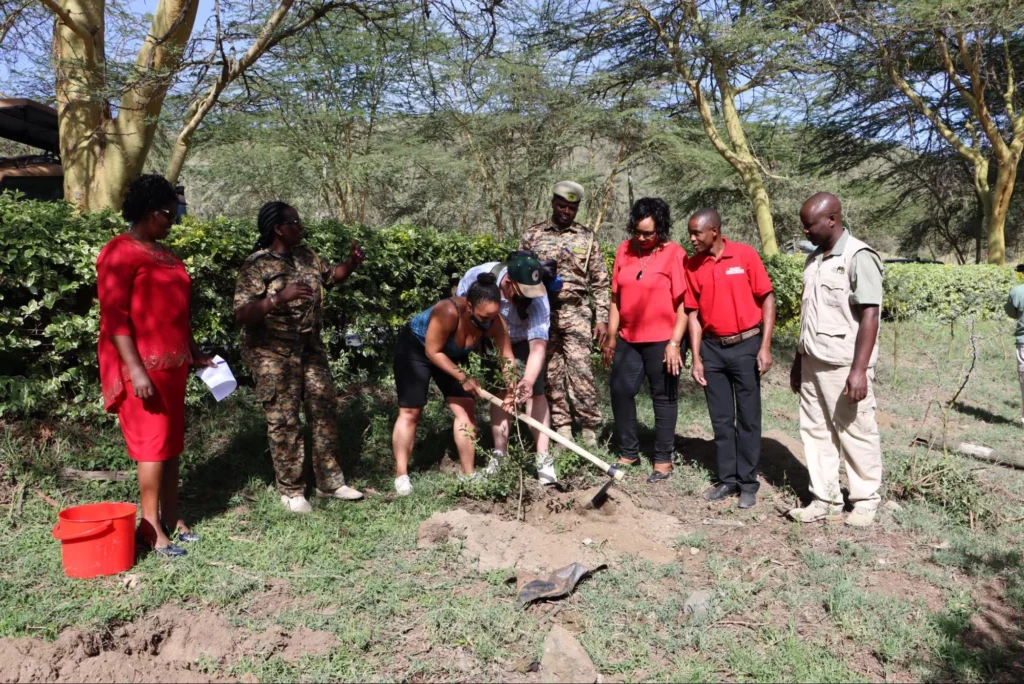 Things to Expect When in Nairobi 
Just like other cities in the world, Nairobi has a share of its buzzes and hustles. The following are some of the things that you can expect to encounter when in a holiday to Kenya, especially when in this country's capital city:
 1. Traffic jams
Traffic jams in Nairobi are a daily occurrence, and they can really ruin your safari. If you are used to rushing somewhere at the last minute, you will be in for a rude shock when in this city. It is advisable that you travel post or pre-rush-hour times. Rush hour is usually between 7:00 A.M – 9:00 A.M, 1:00 P.M – 2:00 P.M and 5:00 PM – 7:00 P.M. Traffic jams in Nairobi can last from 30 minutes to 3 hours.
 2. Taxi/cab prices do fluctuate
You got lucky and paid Ksh. 20 in the morning from one spot to another, be thankful, but don't be surprised or vexed if you are asked for Ksh. 100 when traveling back to the same spot. This is because cab prices fluctuate depending on a number of reasons, the biggest one being traffic jams. It's very important for you to ask for the price before boarding a cab or taxi to avoid disagreements or embarrassing scenarios.
 3. Don't carry large amounts of money
Due to poor security, especially in the slums and other low-end estates, it is advisable that you refrain from carrying large amounts of money. If you must have money, try the mobile money option or opt for a credit card.
Kenya is a beautiful country that has its own share of quirks just like any other country in the world. Equipping yourself with all the right information in regards to the dos and don'ts while on holiday to Kenya will help a great deal. It will ensure that your stay in this country will be pleasant and enjoyable. Talk to your travel agent and don't hesitate to ask for advice and clarifications whenever in doubt.