Nairobi National Park Tour Prices - Packages, Entry Fees, Features, and Packages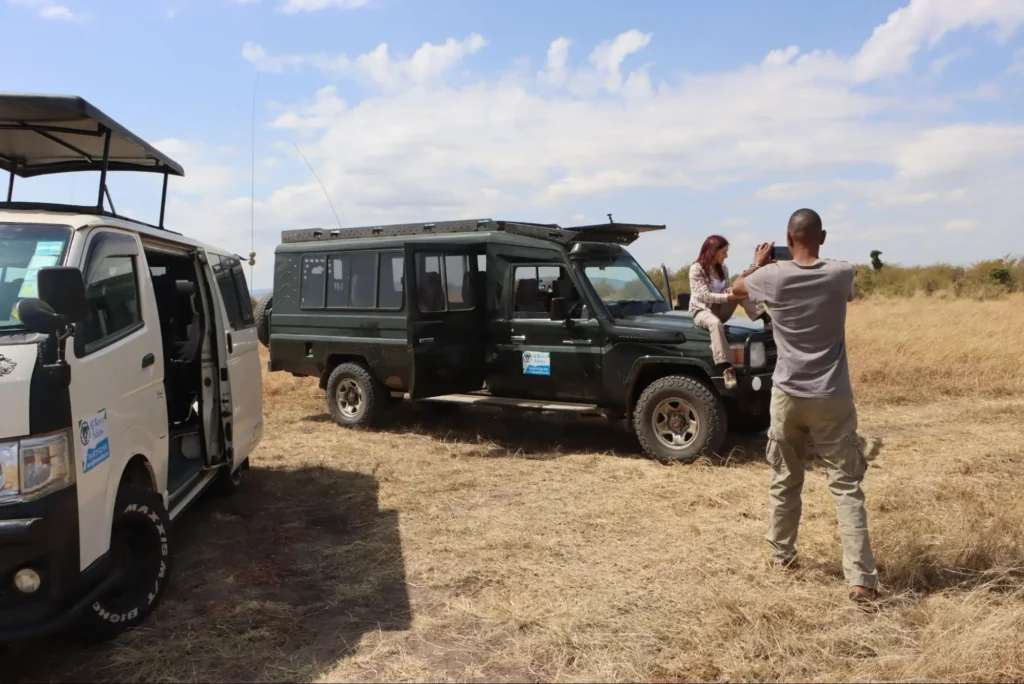 Many aspects come into play when determining Nairobi National Park tour prices. They range from park fees, vehicle charges, activities, and more. We will cover all these costs to let you know what is included in Nairobi national park tour packages. 
Nairobi National Park became a game reserve in 1946 and is the oldest game park in Kenya. It is among the best and most affordable places to see wildlife without leaving the city. A Nairobi National Park Half-Day Tour can see you drive to the park, enjoy game drives, and head to the hotel, airport, or do a city tour by 1 pm.
The park provides the best option for anyone looking for a quick adventure without spending time on the road. But how much would you need to budget for a safari in Nairobi Game Park?
Contact Us to Customize Your Nairobi National Park Tour Prices
Our Most Booked Nairobi National Park Safari Tours and Other Packages
Nairobi National Park Attractions and Key Features
The park offers a wide range of wildlife, birds, and picnic facilities.
Wildlife

: Animals include lions, zebras, leopards, giraffes, wildebeests, cheetahs, baboons, buffalos, and over 100 mammal species.

Birds

: Over 400 endemic and migratory bird species.

Nairobi National Park Picnic Sites

: Impala, King Fisher, Mokoyiet, and Historic Ivory Burning Site.
Nairobi National Park Quick Facts
Here are four facts about Nairobi National Park:
Nairobi National Park Location

: About 7 kilometers from the central business district; closest game reserve to a capital city in the world.

Popular For

: Small size of about 117 square kilometers; among the smallest in Africa.

Wildlife Spotting Opportunities

: Ideal for spotting buffalos, black rhinos, antelopes, giraffes, zebras, and hippos.

Birdlife

: About 400 species of endemic and migratory birds are found here.
Nairobi National Park Entry Fees for Non-Residents
The table below looks at the Nairobi National Park entry fees for non-residents, as outlined by the Kenya Wildlife Service (KWS).
| Traveler | Low Season | Peak Season |
| --- | --- | --- |
| Children – Under 12 Years | USD 20 | USD 20 |
| Adults – Above 12 Years | USD 40 | USD 60 |
You can expect to pay around USD 40 if you visit Nairobi National Park from April to June and USD 60 if you visit from July to March. Children of 3-11.9 years pay USD 20 all year.
The Ultimate Guide to Nairobi National Park Tour Prices
You should consider all the costs involved when planning your adventure to Nairobi National Park, such as transport, lunch, and entry fee. There are different means of transport to the reserve, like Matatus, Uber, Bodaboda, and car hire.
Car hire can cost you anything from USD 30 to over USD 100, depending on the vehicle you hire and the duration you use it. Transport by Matatus, uber, or bodaboda can range from a single USD to about USD 5, but you need to factor in Nairobi National Park game drive charges.
That means seeking the services of KWS or hiring a safari van to take you around the park. Nairobi national park tour van charges range from about USD 80 to USD 160 for personal game drives.
The last kind of tour cost you must consider during a Nairobi Day Tour is the personal expenses, such as lunch, drinks, and snacks. You might need about USD 5 to about USD 30 for these expenses. 
The cost can increase if you combine your package with other destinations like Nairobi National Park Safari Walk and Giraffe Center.
Total Nairobi National Park Tour Prices (TNNPTP)
TNNPP = Park Entry Fee + 4×4 Safari Land Cruiser + Personal Expenses
TNNPTP = USD 60 + USD 300 + USD 5
TNNPTP = USD 365
You need at least USD 365 to have a successful Nairobi National Park Tour with a professional tour company. The cost often comes down to about USD 120 when traveling in a group.