3 Days Masai Mara Safari Package - Detailed Itinerary & Pricing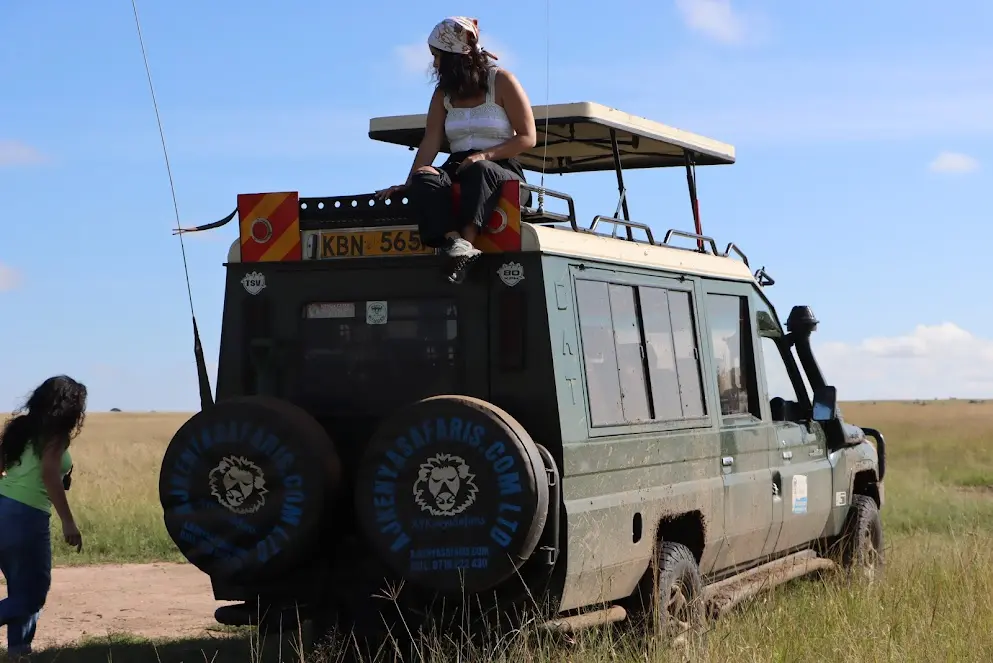 Our 3 days 2 nights Masai Mara safari takes you from Nairobi to the heart of Mara, where you will experience the best of Africa wildlife adventure. The experience starts with a road drive to the Masai Mara through the Great Rift Valley.
On arrival at the Masai Mara National Reserve, you head out into the savannah searching for the Big Cats, Big Five, and other animals. There is a lot to do and see during the 3 days Masai Mara safari, but if you do not have time for a 2-night safari, you can try out our 2-day, 1-night Amboseli Safari or Nairobi National Park Day Tour.
Maasai Mara National Reserve is among Africa's most famous safari destinations and was named Africa's Leading National Park from 2013 to 2018. It rests in the Great Rift Valley and is mainly open grassland, making it ideal for wildlife viewing.
The park sees an increase in its activities during the annual Great Migration that sees over 1.8 million wildebeests, zebras, and antelopes visit the reserve. While the migration happens between July to September, you can still find over 95 species of mammals, reptiles, amphibians, and over 400 bird species around the year.
 How to Book Your 3 Days Masai Mara Safari with AjKenyaSafaris.com
You are only a phone call away or a WhatsApp message from booking your 3 days, 2 nights Maasai Mara with the leading tour company in Kenya. Reach us at +254-748-258-880.
You can also reach our team through email at james@ajkenyasafaris.com or safarioffers@ajkenyasafaris.com.
 Summarized, 3 Days Masai Mara National Reserve Itinerary
Trip Details
Highlights
Day 1

Airport Pick Up, Transfer to Mara, and Evening Game Drive

Overnight at Various Options

Day 2

Full-Day Game Drive at Masai Mara with Packed Lunch

Overnight at Various Options

Day 3
Morning Game Drive, Visit a Maasai Village, & Transfer to Nairobi
Items Included
Full-Board Accommodation, 4×4 Safari Land Cruiser, Park Fees, Game Drives, Pick Up, and More
Items Excluded
Visas, Tips and Gratuities, Money Transfer Fee, Laundry Service, and Holiday Supplements
Safari Price
Per Person Sharing from USD 955
The Detailed 3 Days 2 Nights Masai Mara Safari Itinerary
Our 3-day, 2-night Masai Mara Safari takes you on a journey in search of lions, cheetahs, elephants, zebras, leopards, giraffes, crocodiles, hippos, antelopes, birds, and other animals. We have detailed this Masai Mara safari 3 days itinerary to enable you to understand what you can expect during the trip.
Day 1: Pick Up from Airport, Transfer to Masai Mara, & Evening Game Drive
Day one will see you take a 6-hour drive to Masai Mara, with a quick stop at the Great Rift Valley Viewpoint, Narok Town,  and an afternoon game drive.
3:00 am – 6:00 am: Pick-Up, Safari Briefing, and Departure
Our professional safari guide will meet you at the airport 1-hour before your arrival. We recommend you book a flight that lands at JKIA by 5:00 am so we can start the road trip at 6: oo am.
If you are already in Kenya, the guides ensure they arrive at the designated pick-up point 30 minutes before the departure time. This can include our offices in Ruiru, a hotel in Nairobi, your apartment, or other places.
Our driver/guide will do a short briefing about the tour before you depart for the Great Rift Valley Viewpoint.
7:30 am: Great Rift Valley View Point Photo Session
The guide stops at the viewpoint to allow you to stretch your legs, visit the washrooms, and take some photos. Note that our guides are also professional photographers; they can take professional photos that you can take with your when you head home.
7:45 am: Road Trip to Narok
The road trip to Narok takes about 2 hours and 30 minutes. It is the ideal time to enjoy the countryside environs. You will make your second stopover (for 10 minutes) in Narok town at Tuskys Supermarket – stretch your legs, visit the bathroom, and do some final shopping.
10:30 am: Road Trip to Masai Mara
The last part of your road trip to Masai Mara will see the driver drive for 3-hour to the park's Sekenani Gate. He will drive through the reserve toward the Talek Gate and then check-in in at our hotel.
Masai Mara hotels are about 500 meters from the reserve. We book our guests in accommodations with excellent facilities during the Masai Mara safari. The guide will let you freshen up, take lunch, and relax for about 1-hour and 40 minutes.
3:00 pm: Afternoon Game Drive
You will enjoy an afternoon game drive until late. You will get the opportunity to see giraffes, jackals, zebras, antelopes, birds, and other animals. Later, you will head to the hotel for supper and overnight rest.
Day 2: Full Day Game Drive at Masai Mara National Park with Packed Lunch
Today, you shall experience a wildlife viewing extravaganza. You will rise early to ensure that you take breakfast by 6 am and carry packed lunch for a picnic later in the day.
You will first-hand experience Masai Mara's varied and high concentration of wild animals. The guide shall traverse this grassland searching for lions, cheetahs, leopards, antelopes, giraffes, zebras, elephants, wildebeests, birds, and other animals.
A morning game drive provides you the best opportunity to see lions and cheetahs making a kill.
12:00 PM: Picnic Lunch at the Jungle
You will continue with the game drive for about 6-hour and choose the best picnic location.  You will spend about one hour – taking lunch, drinks, and photos.
Later, you will continue with the game drive as you search for hippos and crocodiles in river Mara. The afternoon game drive will continue until dusk. You will then head back to the hotel for supper, and the guide will leave you to enjoy the rest of the night.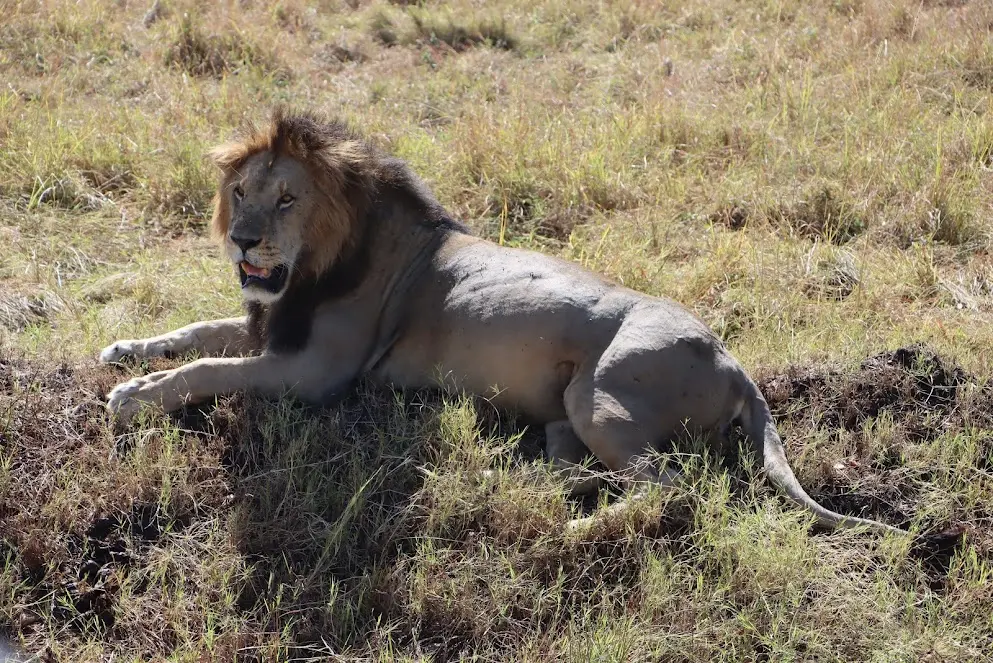 Day 3: Morning Game Drive, Visit a Maasai Village, and Transfer to Nairobi
On day three, you will take an early breakfast and be in Masai Mara National Park by 6 am for your final game drive. You can start with this game drive or opt for a hot air balloon safari at an extra cost of USD 450.
10:00 am: Visit a Maasai Village
The morning game drive will continue to around 10:00 am, the ideal time to head to a Maasai village. Here you will learn many things about this community and then start the drive to Nairobi.
11:00 am: Road Trip to Nairobi & Airport Transfer
The road trip from Masai Mara National Park to Nairobi can take up to 6-hrs. That means you will arrive in the evening. If you would like, the safari guide can stop at Narok town to let you take lunch.
You will be at JKIA at around 6 pm today. We would recommend you book a return flight that leaves past 9 pm.
 Items Included in the 3 Days Masai Mara National Reserve Safari Price
Pick up from Nairobi – JKIA, Apartment, or Hotel on day 1
Services of a professional safari guide
Exclusive use of a 4×4 safari land cruiser
Bottled mineral drinking water during the safari
Masai Mara National Park Fee
2-night, full-board accommodation at Masai Mara
Evening game drive at Masai Mara Park on day 1
Full-day game drive at Masai Mara Reserve with Packed Lunch on day 2
Morning game drive at Masai Mara Game Park on day 3
Visit a Maasai village on day 3
Transfer to Nairobi – JKIA, Apartment, or Hotel on day 3
 Items Excluded from the 3 Days 2 Nights Masai Mara National Park Safari Price
 Hot air balloon safari at USD 450 Per Person
Travel insurance, expenses such as excess baggage fee, laundry charges, and airtime
Optional tips for porters and game guides
All other alcoholic drinks except Tusker, Kenya's flagship beer
Pre-travel expenses where applicable – Passports and visas
Easter, Christmas, New Year, and other holiday supplements at USD 50 Per Night Per Person
Money transfer fee when sending
 Price Per Person Sharing for the 3 Days Masai Mara Safari
| | | | | |
| --- | --- | --- | --- | --- |
| Masai Mara Camp/Lodge | Low Season | High Season | Migration Season | Festive Season |
| Enkorok Mara Camp | USD 955 | USD 1055 | USD 1305 | USD 1355 |
| Sentrim Mara Lodge | USD 995 | USD 1075 | USD 1265 | USD 1315 |
| Keekorok Lodge | USD 1001 | USD 1159 | USD 1529 | USD 1669 |
| Zebra Plain Mara | USD 1005 | USD 1215 | USD 1445 | USD 1535 |
| Basecamp Masai Mara | USD 1025 | USD 1185 | USD 1415 | USD 1465 |
| Mara Big 5 Camp | USD 1045 | USD 1185 | USD 1445 | USD 1545 |
| Sarova Mara Game Lodge | USD 1057 | USD 1249 | USD 1639 | USD 1626 |
| Mara Legend Camp | USD 1085 | USD 1325 | USD 1585 | USD 1685 |
| Mara Serena Safari Lodge | USD 1085 | USD 1217 | USD 1637 | USD 1757 |
| Ashnil Mara | USD 1093 | USD 1203 | USD 1643 | USD 1475 |
| Mara Maisha Camp | USD 1125 | USD 1235 | USD 1665 | USD 1775 |
| Ilkeliani Mara | USD 1195 | USD 1275 | USD 1665 | USD 1715 |
| Mara Crossing Camp | USD 1275 | USD 1355 | USD 1705 | USD 1755 |
| Entim Mara | USD 1385 | USD 1465 | USD 1845 | USD 1895 |
| Sand River Camp | USD 1497 | USD 1811 | USD 2123 | USD 2173 |
| Olare Mara Kempinski | USD 1729 | USD 2029 | USD 2545 | USD 2595 |
The above price is based on 2 adults traveling together sharing a safari vehicle and a double room. Reach us for a personalized quote for the safari if you are a solo traveler or more than two.