The Ultimate Guide to Masai Mara Safari Cost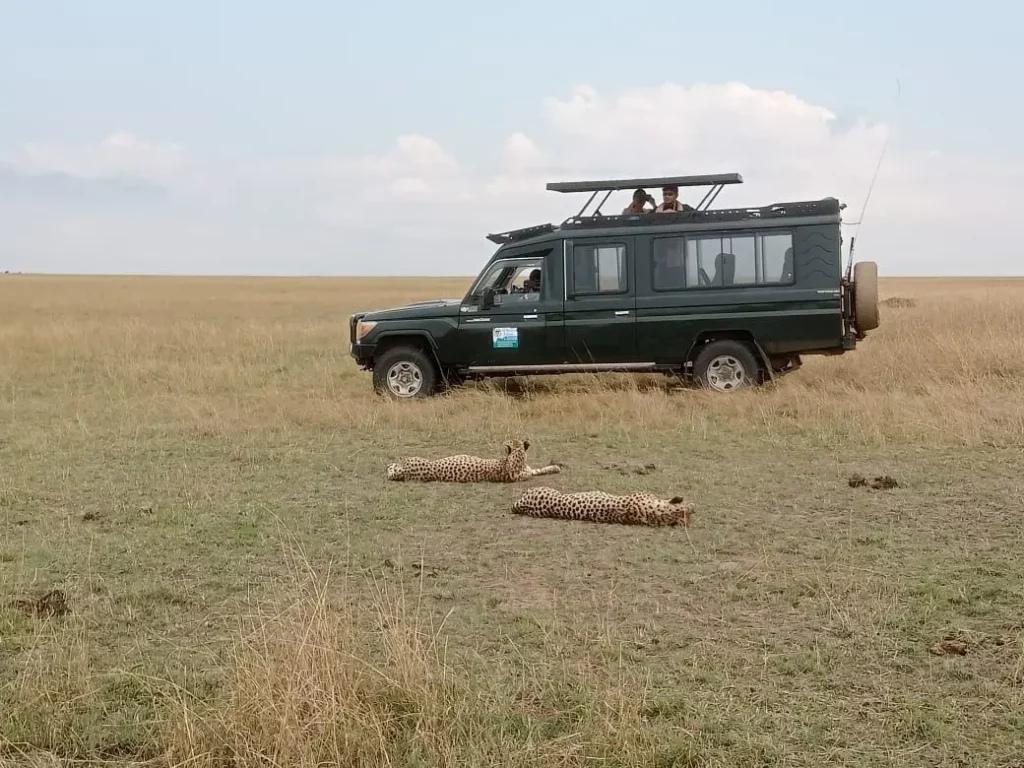 Masai Mara National Reserve is a premium tourist destination with several attractions, including the big five. The premium nature of the game reserve might make you think Masai Mara Safari Cost is out of your reach. That is not the case, as you will find out from this Masai Mara Trip Cost Guide.
In summary, a budget Masai Mara safari can go for around USD 400 PD/PP for a 3 Days Masai Mara Safari from Nairobi for 2 Pax. This can rise to USD 700 PD/PP for a mid-luxury safari and USD 1000 for a luxury safari.
The budget safari includes staying at 3-star hotels, 4-star for mid-luxury, and 5-star for luxury. We have more on Masai Mara Safari Price in this piece, but first, let's see how you can book our safari packages.
How to Book Our Masai Mara Safari Packages
We invite you to reach out via phone or WhatsApp at +254-748-258-880, and we will tailor-make the best Masai Mara package for you. You can also email us via safarioffers@ajkenyasafaris.com or james@ajkenyasafaris.com.
We are the local experts on the Maasai Mara holidays, and we promise to show you her beauty better than anyone else.
Our Most Booked Masai Mara Safari Packages and Other Tours
Masai Mara National Reserve – 6 Times Africa's Leading Safari Destination Winner
Masai Mara is the most popular game reserve in Kenya. It is in Narok County, about 280km southwest of Nairobi. The park gets its name from the local Masai people who live within its boundaries.
Mara means 'spotted in the local Maa language, ostensibly named after the many trees that dot the area. Masai Mara is famously known as the home of the wildebeest migration.
The migration occurs annually between July and October when millions of wildebeest move from the Serengeti into Masai Mara in search of water and pasture.
Apart from the wildebeest, the Masai Mara boasts a high density of wild animals, including the big 5 (lions, buffaloes, leopards, elephants, and rhinos). You can book Maasai Mara safari packages at any time of the year and have a great tip.
However, plan your Kenya Masai Mara National Reserve safari between July and October if you only make one trip to Kenya. This is the wildebeest migration period and, hands down, the best time to visit Kenya.
Masai Mara is home to over 69 mammal species, including giraffes, cheetahs, leopards, elephants, antelopes, and many other animal species. A safari to the reserve also introduces you to prolific birdlife.
It hosts over 400 types of birds, including the white-tipped crest, Orange Buff Pel's Fishing Owl, Ross Turaco, Wary Guinea Fowl, and more.
Geographically, the Masai Mara consists of the main reserve and several private conservancies along its periphery. These conservancies also offer fantastic game viewing opportunities and 5-star accommodations.
Some popular Masai Mara conservancies include Enonkishu Conservancy, Mara North Conservancy, OlareMotorogi Conservancy, Mara Naboisho Conservancy, and several others.
Masai Mara shares the same ecosystem as another world-famous park, the Serengeti National Park in Tanzania. The reserve has won international accolades thanks to the annual Masai Mara migration and the quality of game viewing it offers.
It was voted Africa's leading National Park in the World Travel Awards in 2013. The park has held on to this title for six years until 2018. This is in addition to being included in the coveted list of world wonders in 2007.
Masai Mara Safari Cost – The Breakdown of the 3 Main Costs
What are the factors that influence Masai Mara Prices? Many factors come into play in determining the total Masai Mara Trip Cost. These include transport, accommodation, number of travelers, safari duration, and any additions.
1. The Transport Cost – Vehicle, Flight, or a Combination
You can get to Masai Mara by road or flight from Nairobi.
a. Transfer from Nairobi to Masai Mara Using a Flight
The one thing about using a flight from Nairobi to Masai Mara is you will pay more due to the transfer from JKIA to Wilson airport. This transfer can cost between USD 50 – USD 150 per transfer vehicle, depending on the season you travel.
The next cost is the flight tickets. Here you can pay anything from USD 100 to USD 250 one-way, depending on the service provider.
The domestic flight from the Wilson Airport to Masai Mara will save you time but significantly increase your Masai Mara Safari Cost. Also, it cannot beat the adventure of a road trip to Mara.
We recommend Masai Mara holiday packages using air transfers if you plan a family safari in Masai Mara (especially with a toddler onboard). A flight safari is also the best option for honeymooners and those who want a luxurious safari experience. You should also go for the flight if you only have two days of safari.
b. Transfer to Masai Mara Using a Safari Vehicle
Remember that you will need a safari vehicle whether you travel by road or air. So, you will incur this Masai Mara Safari Cost even if you opt for the flight for the transfer.
The luxurious safari land cruisers go for USD 250 to – USD 350 per day, depending on your travel season. The smaller safari van will cost between USD 160 to USD 200 per day.
During the rainy season and for optimal game viewing opportunities, safaris in Masai Mara are best done using the 4×4 Safari land-cruisers. Tour vans are only ideal where budget is a significant constraint.
If budget is not too much of a concern for you, we recommend a 4×4 safari Landcruiser with a raised rooftop for optimal game viewing.
If you are two travelers and opt for a safari Landcruiser, expect to pay at least USD 125 PPS/PD. Once again, the more the number of people sharing the safari Landcruiser, the lower the cost for every individual.
The drive from Nairobi to Mara takes approximately 5-6 hours, but it is much cheaper than a flight.
Experts' Tips on Saving On Transport Cost
Fewer visitors come to Kenya during the low season of April to June. This means there are more safari vehicles with low demand; hence, the prices are low. You can also save on this cost if you travel as a group as you will share the cost.
2. The Accommodation Cost – Budget, Mid-Luxury, or Luxury
Masai Mara Safari Package Cost is also influenced by the accommodation you choose.
Kenya Maasai Mara is a world-class park with some of the most luxurious safari lodges in the world. Super-luxury accommodations like Sir Richard Branson's and Mahali Mzuri will easily set you back USD 1000 PP/PN.
Luxury Masai Mara safari camps cost about half of that and include Mara Serena Safari Lodge, Sarova Mara Game Lodge, and Mara Maisha Camp.
Mid-luxury accommodations can cost around USD 300 PP/PN, while budget places cost about USD 100 PP/PN. Again, the price will depend on the month you travel. The mid-luxury and budget hotels are usually 4-star and 3-star accommodations.
Everything comes down to your budget, and the good thing is that there is plenty of accommodation for every type of budget. Overall, Masai mara hotel prices vary depending on the time of the year, the type of accommodation you choose, the number of days you plan on staying, and so on.
Experts' Tips on Saving On Masai Mara Accommodation Cost
The long rainy season in Kenya is between April and June. During this time, fewer visitors are in the parks, and this period is generally known as the low season.
Accommodation prices are generally lower, so this is an excellent time to go on a budget Masai Mara safari or a budget Kenya safari. It is also the best time if you would rather avoid the crowds.
3. Masai Mara Entrance Fee 2024/25 – Masai Mara Park Fee
You must pay entrance fees at the gate when entering this national reserve. The price is outlined below:
Non-Resident Adult: USD 100 per day from January to June and USD 200 from July to December
Non-Resident Child/Student: USD 50 per day
East African Resident Adult: Ksh. 4500 per day
East African Resident Child/Student: Ksh. 2000
Kenya Citizen Adult: Ksh. 3000 per day
Kenya Citizen Child/Student: Ksh. 1000 per day
Narok Resident Adult: Ksh. 2000 per day
Narok Resident Child: Ksh 500 per day
These rates are paid every day and valid for a 12-hour duration from 6 am to 6 pm whether staying inside or outside the reserve. Guest staying inside the reserve are required to check-out by 11 am to avoid being charged additional fee.
Children under 8 years and below enter the reserve free of charge. Children rates applies to people of up to 17 years. Resident of Narok County of up 10 years enter the reserve free of charge.
Experts' Tips On Saving on Masai Mara Park Fee
Unlike the previous years where staying inside the reserve used to save you USD 10, the Masai Mara fee for 2024 going forward is a standard rate when staying inside or outside. Hence, you will end up paying the daily fees whether you go for game drives or not while staying inside the reserve.
If you wish to save, look for accommodation just outside the reserve. Here you will pay the park fee when only heading for game drives.
How to Calculate Masai Mara Safari Cost
The basic Masai Mara Safari Packages Price includes three variables: transportation, accommodation, & park fee. And as seen from the above factors, the cost of a Masai Mara tour can be as cheap or as expensive as you would like.
If you want to go on a cheap Masai Mara safari, this can certainly be done and will cost you about USD 500 Per Day Per Person. If cost is not an issue, you can have a luxury Masai Mara holiday for upwards of USD 1000 per day.
Whichever safari package you choose, the Mara is a fantastic park. You will go home with great memories that will last a lifetime.
Additionals For Masai Mara Safari Cost
The standard Kenya Masai Mara Safari package includes transport from and back to the airport or your hotel/residence, the Masai Mara park fee, and accommodation, with meals.
Always check whether the Masai Mara entrance fee is included in the package cost or not. Also, confirm whether accommodation is on full-board, half-board, or bed and breakfast.
You might want to do other extra activities in reserve at an additional cost. These include:
Masai Mara Hot Air Balloon Safari Cost – One of the best ways to view the Masai Mara is from the air. A Masai Mara balloon safari costs about USD 475 per person.
Bush Dinners – Masai Mara prices for bush dinners start from USD 60 PP but will depend on the hotel. Most safari lodges have a dedicated section where they hold bush dinners.
Maasai Village Visit – How about dancing and jumping with Masai warriors in their villages? Exciting, right? The visit costs anything from USD 20 per person.
Souvenirs Price – These range from paintings, sculptures, the famously known checked Maasai outfits, handmade sandals, and jewelry. Depending on the item you buy and your bargaining power, you can get them for as low as USD 5.
Translator Fee – You might pay extra if you require a particular translator. The price can start from USD 20 to over USD 200 per day.
Safari Duration – A three-day Masai Mara safari is more affordable than a five days safari.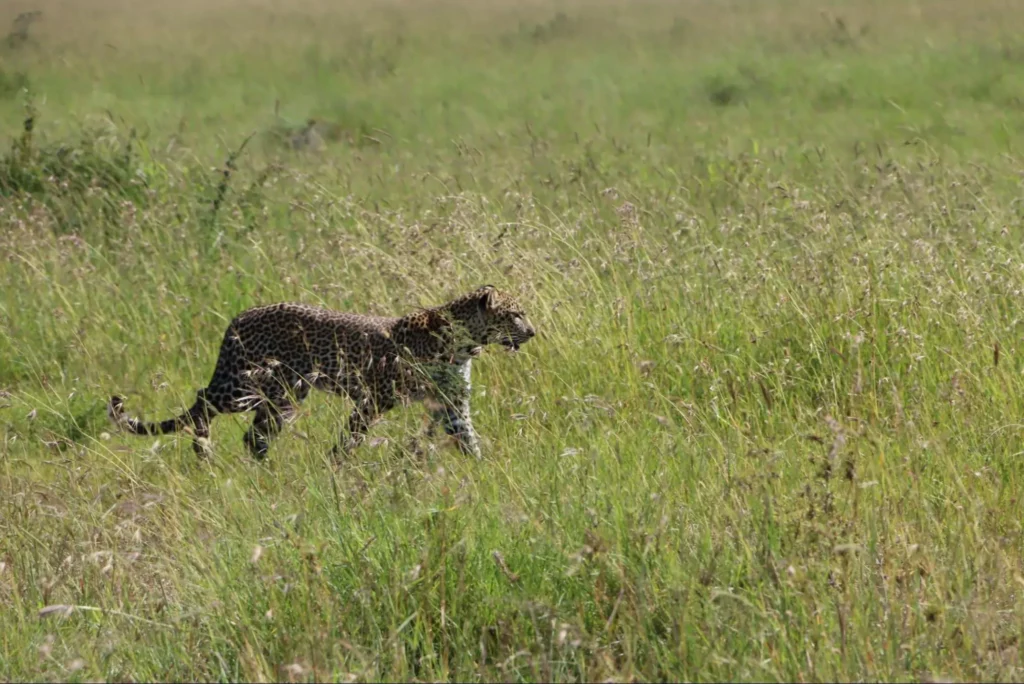 Masai Mara Safari Package Cost – FAQs
Our Masai Mara experts are some of the most experienced on the job. They have been putting together Masai Mara itineraries and guiding clients on successful safaris for many years.
Keeping in mind that a Masai Mara trip is a once-in-a-lifetime adventure, they have put together some of their best tips to keep in mind when planning your Kenya safari.
 1. How Much Does a Masai Mara Safari Cost?
Masai Mara safari rates vary, and you can have a safari of your choice based on your budget. At AJ Kenya safaris, we have different Masai Mara packages to suit different budgets.
 2. Do I Need to Take Malaria Tablets to Kenya?
Suppose you will travel to malaria-prone regions around Lake Victoria and the Coast. In that case, it is advisable to consult a doctor for the best preventive care possible.
Most places, such as Masai Mara and Nairobi, have a low malaria prevalence. Again, your doctor will be able to advise you further.
 3. Do I need a Yellow Fever Vaccination for Kenya?
Yes, the Kenyan government requires a yellow fever certificate if you come from a country with a high risk of yellow fever. Yellow fever vaccination is also necessary if you will be going to areas prone to yellow fever. 
These include North Eastern Kenya and some parts of the Kenyan Coast – including Diani beach.
 4. What is the Best Month to go on an African safari?
The beauty of Africa is that it is so diverse. Each country has something different to offer. You may travel to Africa any month of the year, and depending on where you go, you will still have a fantastic holiday.
The summer months of July to September will have a lot of action in the game parks, such as in Kenya and Tanzania. Other popular destinations such as South Africa, Rwanda, and Botswana will have action happening all year round.
 5. Which is the Best Month to Visit Masai Mara?
The best months to visit the Masai Mara are July, August, or September. It is during these three months the Masai Mara migration takes place.
It is good to note that the migration has no specific commencement date; the wildebeest migrate from the Serengeti to the Masai Mara by instinct, led by the smell of rain. It could start as early as mid-July or as late as mid-August.
 6. Which is the Coldest Month in Kenya?
The coldest month in Kenya is July. It might not be cold for you if you come from Europe, Asia, or countries with four seasons. Temperatures at night, on average, fall to 14 degrees, with highs of about 17 degrees during the day.
 7. How Much Does a Safari in Kenya Cost?
The average Kenya safari cost depends on several factors, the most important being the experience you want (budget, mid-luxury, or luxury). More specifically, the Kenya safari cost (to other tourist destinations in Kenya) usually is lower than the cost of a Masai Mara tour. 
To come up with a reasonable budget, you should consider things such as; the duration of your safari, the kind of transport you will use to get to different places, and the level of accommodation you want to stay in.
Your Kenya safari cost will increase if you add extra activities, such as balloon safaris, village visits, and shopping for souvenirs.
 8. Is Kenya Expensive to Visit?
The direct answer to this is yes and no. The cost of international flights might not be negotiable. However, the rest of your Kenya safari costs and Masai Mara prices can go as high or as low as you would like.
This is because you can choose to have a luxury Kenya safari or a budget one. At AJ Kenya safaris, we are happy to custom-make an itinerary that fits your budget and Masai Mara travel plans.
 9. Do I Need a Visa for Kenya?
Yes. All visitors coming into Kenya require a visa unless they come from countries with an exemption. A few African and Caribbean countries are exempt; please contact your local immigration office to find out if your country is exempt from a Kenya visa.
The visas are applied online at eVisa.go.ke. Minors will require ePass. 
 10. Is Safari Better in Kenya or Tanzania?
It is difficult to answer if a safari in Kenya is better than one in Tanzania. Both countries are world-class safari destinations. 
The Serengeti and Maasai Mara is the most popular attraction in Kenya, while the Serengeti is the most popular tourist attraction in Tanzania. Both parks share a border and an ecosystem.
The difference is that the Serengeti is much larger than the Masai Mara. Both countries have award-winning beaches, Zanzibar in Tanzania and Diani beach in Kenya. You wouldn't go wrong with either for an African safari.
 11. How Much Does Kenya Visa Cost?
The cost of a Kenya visa depends on several factors, such as what kind of visa it is, which country you are coming from, and the duration of your stay, among others.
For instance, a single entry visa valid for three months costs USD 51, which is ideal for tourists. This visa is renewable for an additional 90 days.
 12. How Many Days Do You Need in Masai Mara?
The Masai Mara is a vast reserve with much to see and do. At AJ Kenya Safaris, we recommend spending at least three nights at the Masai Mara to experience the world-famous park.
If you have only two days to spare, we recommend you fly instead of going there by road. Flying takes only 45 minutes from Nairobi while going by road takes about 5-6 hours. 
Flying will ensure you take advantage of your little time on game drives.
 13. What are the Hottest Months in Kenya?
January, February, and March are the hottest months in Kenya.  Fortunately, outside of the Coastal region, the rest of the country has low humidity, and the heat will not rise to uncomfortable levels. 
These months are suitable for game viewing in the various parks before the long rains of April set in.