The Most Romantic 4 Days, 3 Nights Mombasa Valentines Getaway Package 2024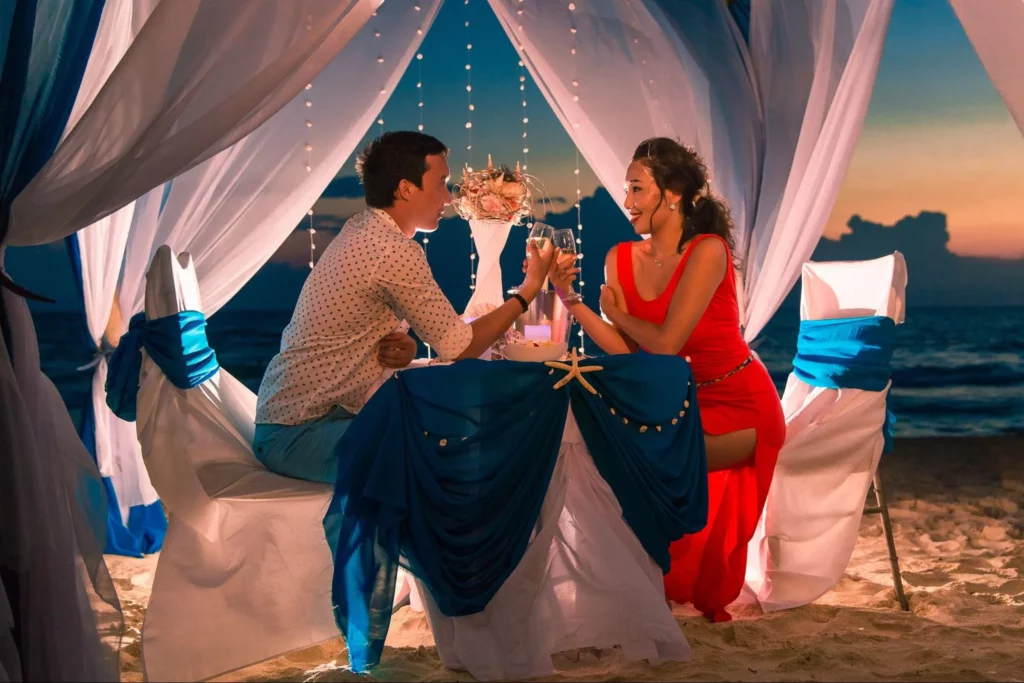 Ready to buy the special person in your life a Valentine's day gift but you are not sure what to give them? Why not book our Mombasa Valentines Getaway that takes you to Diani Beach and make memories with your lover?
Valentine's day is a unique occasion to treat your near and dear one to moments that will remain etched in their memories forever. And since this opportunity comes only once in a year, you would want to pull all the stops to ensure that you give your partner a memorable Valentine's day experience.
That involves selecting a destination that features a deep romantic aura, but one that still offers numerous adventure-filled activities, all without burning a hole in your pocket. How about Heating things up with our sun-soaked Mombasa valentine getaway packages to Diani Beach? 
These tours offer some exciting Mombasa valentines getaway activities like a dinner cruise along the Indian ocean, Wasini day trip, and relaxing in romantic restaurants in Mombasa. We have planned this 4 days, 3 nights Mombasa valentines day offer to take you and the love of your life to the enchanting Diani beach and Wasini Island.
Contact Us to Book Our Mombasa Valentines Getaway Packages
We are the leading tour and travel company in Kenya. You can book your safari with us by reaching out through Phone/WhatsApp +254-748-258-880. You can also reach us through james@ajkenyasafaris.com or safarioffers@ajkenyasafari.com.
The Summarized 4 Days, 3 Nights Mombasa Valentines Getaway Itinerary 
| | |
| --- | --- |
| Items | The Trips Highlights |
| Day 1 | From Nairobi to Diani Beach |
| Day 2 | Romantic Dinner Cruise |
| Day 3 | Romantic Wasini Day Trip |
| Day 4 | From Diani to Nairobi |
| Items Included | Local flights, 3 nights accommodation at Diani, All inclusive accommodation, Evening dinner cruise, Wasini day trip, & All pick ups and transfers |
| Items Excluded | Personal expenditures, International flights, Money transfer fee, and tips |
| Total Safari Price | Price for Couple – Starting from USD 2180 |
The Detailed, 3 Nights, 4 Days Mombasa Valentine Getaway Activities
Diani Beach in Kenya is one of the most romantic places to spend Valentine's day. With its pristine white sand beaches, crystal clear water and stunning views of the Indian Ocean, it is a perfect place for couples to get away from their everyday lives. Here is what you can expect during the 4 day safari to Diani, Mombasa.
Day 1: Pickup from JKIA & Flight to Diani Beach 
Your trip to Diani Beach will likely begin from Nairobi. From Nairobi, you can opt to travel by air, road, or rail. Of course, we will do all the bookings for you. Those who opt for the flight (included in this package) will land in Ukunda, right at the heart of Diani Beach. If you opt for the SGR or road transfer, you will alight at Mombasa. From there we will board a tour van and drive directly to the beach, a road trip of between 2.5 and 3 hours. 
You'll then check into your luxurious Diani beach hotel. We will leave you to yourself for an hour or two, before heading out to the enchanting Diani beach. Beach walks are a perfect way to kick start your tour of Diani Beach. Take some time and go swimming together or engage in other romantic activities, such as boat rides, scuba diving, skydiving, snorkeling, and spa baths.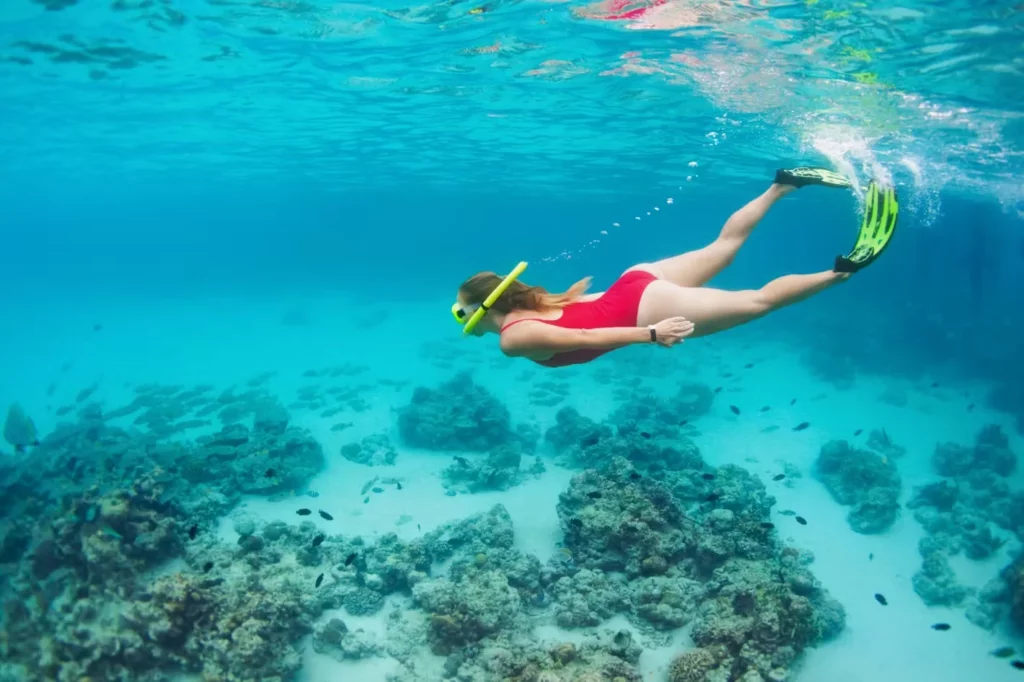 Day 2: Morning at the Beach/Hotel & Evening Dinner Cruise
Today your Mombasa valentines getaway menu includes an evening dinner cruise. You will spend the better part of the day at Diani Beach or hotel. The show begins at around 3 pm, where the cruise departs from the Tamarind Jetty and glides its way to the Tudor Creek, before mooring at a secluded spot. 
From the jetty, the dhow sails towards Fort Jesus, a breathtaking trip down the memory lane. You can watch the sun sink beneath the pristine waters as you usher in the night in style. The starlit skies and the twinkling lights of Mombasa offer the much-deserved romantic ambiance.
Here, you can make memories together while enjoying the delicious cuisines as you take in the soothing breeze from the sea. Dinner features a delectable seafood platter that's completed with a selection of Kenya's finest seafood or a prime Kenyan filet steak that's followed by fresh tropical fruit salad and crowned by Kenyan coffee and Halwa. After the dinner, the dhow snakes its way back to the jetty at around 9 pm, allowing you enough time to head back to the hotel for night's rest.
And as you relish the dinner, the resident DJ will keep playing a wide collection of romantic songs, from the classics to the latest hits. You can choose to dance with your partner or simply let the music take you away as the dhow sails back to the Tamarind Jetty, a trip that ends.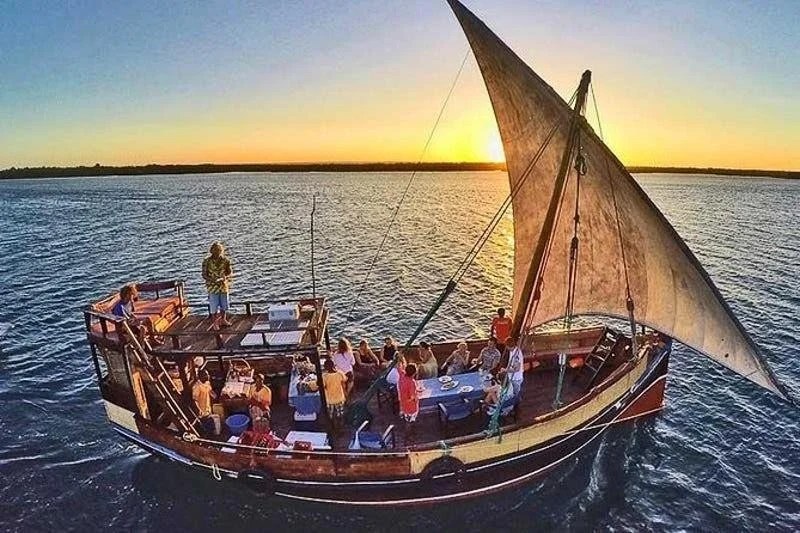 Day 3: Wasini Day Trip with Lunch
Wasini Island is located some 58.5 kilometers south of Diani Beach, and roughly 3 kilometers off of the Indian Ocean coast. The fastest way to get to Wasini Island is by road. The journey takes roughly 2 hours and upon arriving at the Shimoni Bus Station, you'll take a dhow or boat ride to Wasini Island. Our trip begins at 8 am and ends at 5 pm.
Measuring 7km long and 3km wide, Wasini Island boasts numerous sightseeing opportunities. The best way to explore the island is to go on a walking tour through its magnificent sand paths and jagged corals. Apart from taking romantic beach walks, other activities include swimming with the humpback whales and the dolphins or diving at the Kisite Mpunguti Marine Park. 
For nature lovers, the western end of Wasini Island packs beautiful coral gardens that come complete with nature trails. You can also take the time to sample the local Swahili cultures by going on an all-out excursion of the nearby Shimoni village.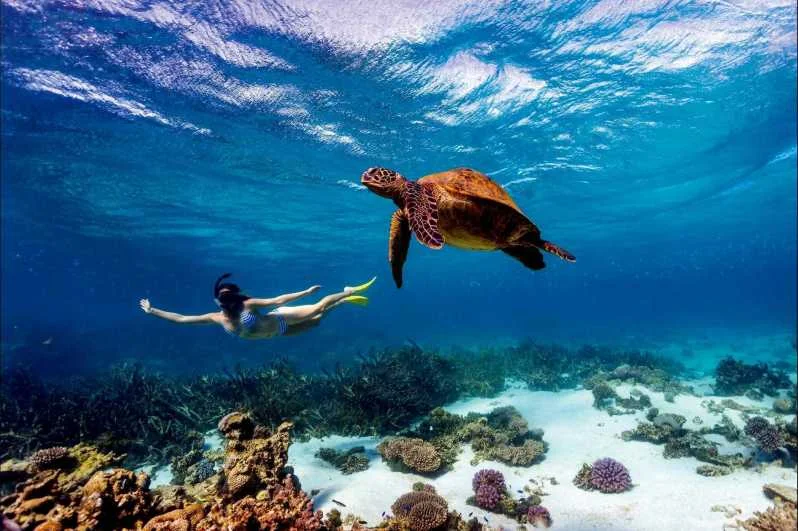 Day 4: Flight from Diani to Nairobi
Traveling back home from Diani Beach is undoubtedly the saddest part. But if you've had an awesome experience of the beach and nearby locations, you'll leave making promises to each other, of coming back as frequently as time allows. 
You will catch a flight from Diani to Nairobi, where you will connect with your international flight. And there goes our 4-days travel itinerary to Diani Beach. And as it has now become apparent, there can never be a better romantic getaway than treating your partner to a tour of Diani and the surrounding attractions.
Items Included in Mombasa Valentine Getaway Price 2024
Full-board accommodation for 3 nights 
Return flight to Diani Beach
All pickups and transfers 
Evening dinner cruise 
Wasini day trip
Destination entrance fees where applicable
Items Excluded from Mombasa Valentines Getaway Price 2024
Items of personal nature such as airtime
Tips and gratuities 
Money transfer fee
Mombasa Valentines Getaway Packages 2024 Price for Couple
| | |
| --- | --- |
| Diani Beach Hotels  | Total Safari Price  |
| Diani Sea Lodge  | USD 2180 |
| Jacaranda Indian Ocean Beach Resort  | USD 2600 |
| Waterlovers Beach Resort  | USD 3850 |
| The Sand at Chale Island  | USD 4010 |
The price is for 2 pax.