The Ultimate Guide to Kisite Mpunguti Marine Park & Reserve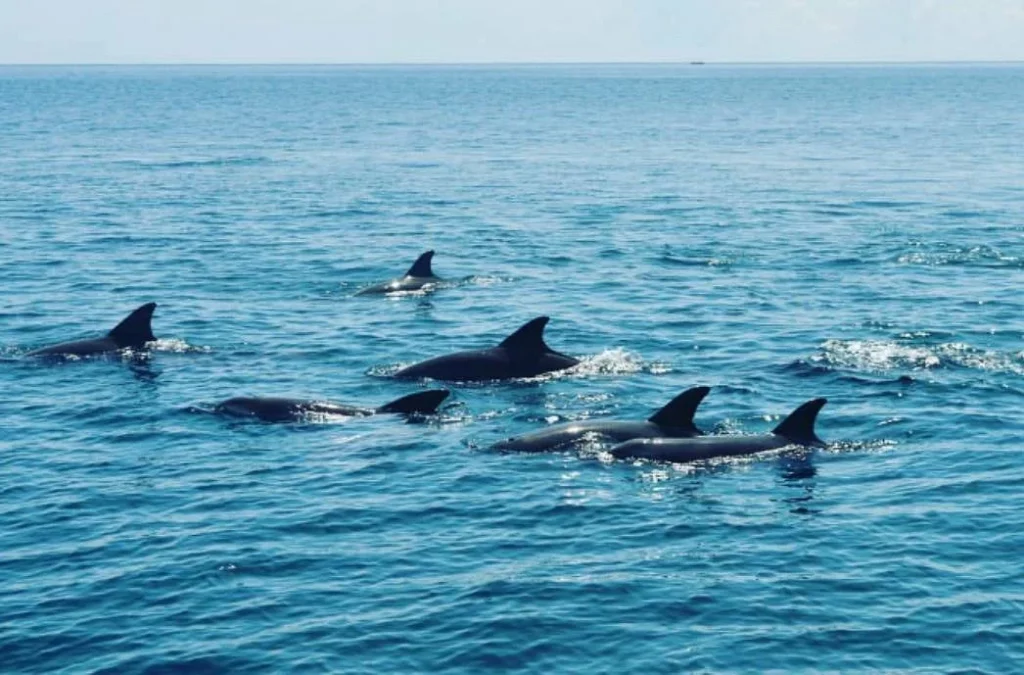 The Kisite Mpunguti Marine Park & Reserve is located in Wasini Island, Kwale County, a place just 550 kilometers from the country's capital Nairobi, and 120 kilometers from the gorgeous Mombasa County. It covers a 39km2 piece of land, and it is just 6 kilometers off the Kenyan coastal shore and 8 kilometers from Kenya Tanzania border.
It comprises four magnificent islands each with quite a large area for fringing reefs. There is a lot to marvel at at this exquisite location; the over 250 species of marine life, the luxurious hotel and most importantly an interaction with the ever hospitable Kenyan people.
The Kisite Mpunguti Marine Park & Reserve is also popular for its scenic islands and habitats swamped with a wide variety of marine animals, indigenous and migratory birds. Its tranquil waters offer world class water sporting activities, but are also the perfect grounds for snorkeling and hosting those quiet romantic dinners.
The ambience here is sensational, the feel of the hot sun gently kissing on your skin extraordinary, the cool ocean breeze amazing and the cool inviting waters a luxury you cannot afford to miss.
Book Your Kisite Mpunguti Marine Park & Reserve Packages
You can reach us at +254-748-258-880 through WhatsApp/phone or james@ajkenyasafaris.com or safarioffers@ajkenyasafaris.com through email. We offer the best safari in Nairobi and Kenya in general.
Our Most Booked Kenya Trip Packages and Other Safari
Kisite Mpunguti Marine Park & Reserve Guide 
Kisite Mpunguti Marine Park is a beautiful place to explore and discover the vibrant marine life of Kenya. It covers an area of 49.5 square kilometers of coral gardens, mangrove forests and seagrass beds that serve as nurseries for a variety of fish species.
Kisite Mpunguti Marine Park & Reserve Location – Kisite Mpunguti Directions – Distance From Mombasa to Kisite Mpunguti
Kisite Mpunguti Marine Park & Reserve is located on Kenya's south coast, approximately 24 km north of Wasini Island. It is accessible by both land and sea through Shimoni village. To reach the park from Nairobi, take the A109 road to Mombasa for approximately 563 kilometers (350 miles). Upon reaching Shimoni, locate the Kisite-Mpunguti Marine Park & Reserve entrance.
From Mombasa, take the A109 road for approximately 115 kilometers (71 miles). Upon reaching the area of Wasini Island, follow signs to Shimoni village and then continue to the park entrance.
By sea, you can access Kisite Mpunguti Marine Park & Reserve from Wasini Island. Depending on the season, you may be able to take a public ferry or charter a private boat. From the dock on Wasini Island, it is approximately 4 kilometers (2.5 miles) to the park entrance at Shimoni village.
Kisite Mpunguti Marine Park & Reserve Entrance Fee – Kisite Mpunguti Entry Fee
The entrance fee is $20 for adults and $10 for children. The entry fee includes access to the marine park, plus a tour guide. Visitors can also take part in other activities such as snorkeling, kayaking, bird watching, game viewing and more. Other fees apply for certain activities; please check with the reserve management upon arrival.
Pristine Kisite Marine National Park: Climate & Vegetation 
Kisite Marine National Park is located in the South Coast of Kenya, near Shimoni. It is part of a larger protected area called Kisite Mpunguti Marine Protected Area (MPA). This unique area offers a wide selection of habitat types, including coral reefs, mangrove swamps, seagrass beds, and deep sea environments.
Kisite Marine National Park has a warm tropical climate, with temperatures ranging from 24-32 degrees Celsius (75-90 degrees Fahrenheit) all year round. The area is not prone to extreme weather events, as its location near the equator protects it from storms.
Pristine Kisite Marine National Park: Best Visiting Time
The best time to visit Kisite Marine National Park is during the months of April-June or October-December when the waters are calm, sunny and warm.
Kisite Mpunguti Marine Park & Reserve Activities
Some of the best activities include snorkeling, boat rides and glass bottom boat tours, game fishing, beach walks and bird watching.
Barrier Reef
This feature will surely blow your mind away. The perfect and well-shaped barrier reef starts from Malindi all the way up to Shimoni with little breaks apart from the river mouths.
The Kenyan coral reefs are the most breathtaking ones in the world as they dazzle above the Indian Ocean waters and shelter more than a million different marine animals.
Enchanted Underwater Marine Life
An enchanted territory of coral gardens, wheeling seabirds, clear seas, sculpted islands and the world known marine park offers you under water unbelievable vibrancy and exploration. The reefs act like shelter and food to sea life.
Small fishes, clams and octopus find refuge in the reefs gaps, while blue parrotfish, snappers, scorpion fish, zebra fish, angel fish, and butterfly fish swim in the crystal clear waters.
Starfish, turtles, rays, and sharks creep around the reefs in search of prey while wrasses, crabs, and eels hide in sea bed holes. Anywhere you find algae growing in the lake look for Sea cucumbers mollusk species brittle stars as these feed on algae. This park is characterized by 12 different types of seagrass and uncountable sponges.
Turtle Territory
In the park you will get to see and learn more about the turtles. This marine park is well known for different turtle species such as Hawksbill, Leatherback, Ridley, Loggerhead Whale and Dolphin Spotting
The reefs are also a safe haven for dolphins such as humpback bottle-nosed and spinner wish you will see in schools or singly in the park waters. If lucky enough you will see the humpback whale or Whale sharks around the Kisite Marine National Park.
Kisite Island, Seabirds
The island is a flat sandbar with a rocky projection which is an ideal bird ecosystem which supports many birds including the breeding roseate and nesting sooty.
Divers and Snorkelers Haven
The park's waters are warm, incomparable clear and unspoiled coral, an exceptional breath of sea life, the park has outstanding dive points for skilled and the unskilled divers and smokers.
The warm waters, soft corals and marine life in Kisite Marine National Park  makes the park an excellent snorkeling place in Kenya, with the popular areas being at the coral gardens outer edge.
The best snorkeling time is 2 hours before and after the tide. But don't worry about this since our experienced guides from Aj Kenya Safaris will inform you about snorkeling and marine life in general.
The Shimoni Caves
Being less than 10 minutes from Shimoni Pier to the magnificent coral caves  makes this place worth a visit. The caves have bats and they extend up to 5 kilometers in the interior land.
The locals used them as sacred sites, and during the slavery period the Arabs used them as holding places for slaves before shipment.
Swimming
This park has over 70 dolphin habitats and in our guided tour you will spot dolphins and better chances of swimming with them. The wild dolphins of Kisite Park are nature trained and self feeding. And you will see them hunting and others displaying their skills wildly
Our experienced guide will sail you along their routes giving you a better chance to experience the dolphins sea life. If you wish to swim with the dolphins the tour guide will help you on the best way of doing that.
Other activities are; surfing, sun basking, grass bottomed boat excursions, reef exploration dhow sailing, motor boat speeding games, and a visit to Watamu Marine National Park.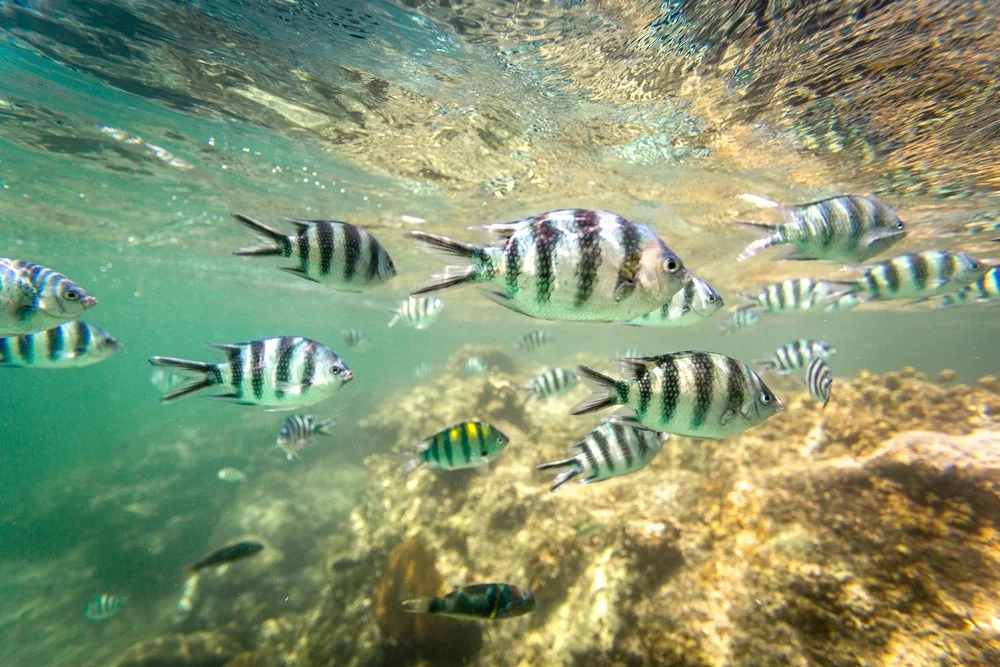 About AjKenyaSafaris.com Ltd 
We, Aj Kenya Safaris Ltd, are a team of professional experienced travel consultants, tour guides with fluent English speaking and best understanding and hoteliers with the best bookings made just for you prior to your arrival. We:
Plan a breathtaking pocket minded safari anywhere in Kenya.
Believe that your safari starts upon your arrival. That's why we pick you at the port to your hotel with 40 % off the normal charges.
Hire a van for you and teach you several Swahili words and anything else you will need to make your Kenyan safari with us a memorable one.
Contact us today and we will be more than happy to help you plan your Kenya tour package.