The Complete Guide to Saiwa Swamp National Park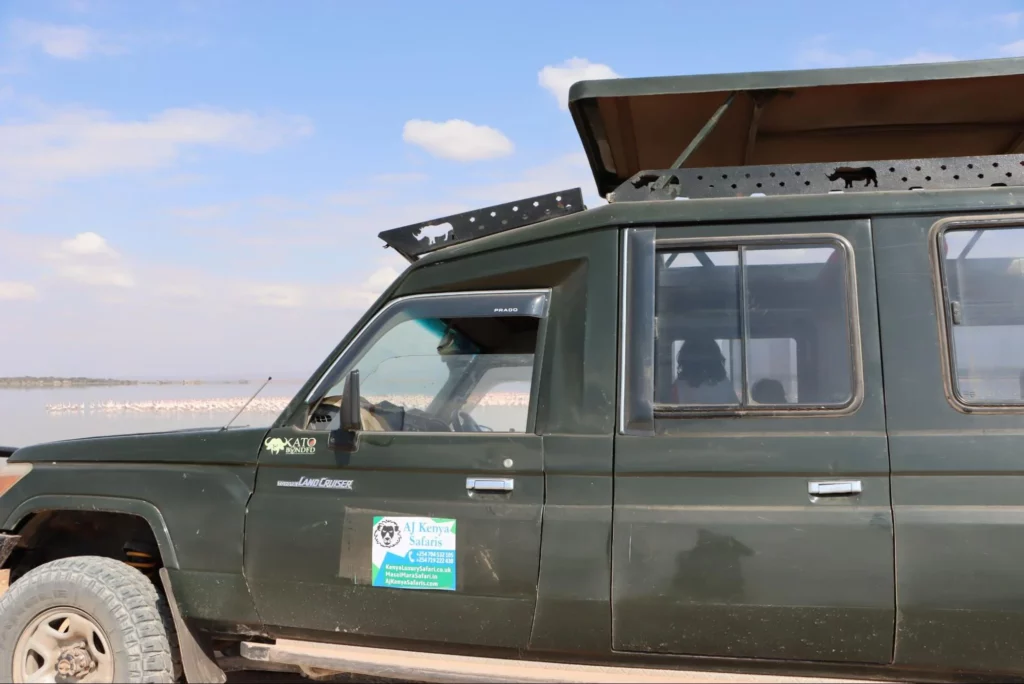 Saiwa Swamp National Park is one of the most diverse and breathtaking parks in Kenya. Located on the border between Uganda and Kenya, the park covers an area of about 4 km2, making it the smallest national park in Kenya. 
The park is home to a wide variety of wildlife species, including several rare species such as the Great Egret, Black Heron, Shoebill Stork and African Wood Owl. It is also home to a thriving population of wildlife. The park has several game trails where visitors can see the abundant wildlife up close. 
Apart from its stunning wildlife, Saiwa Swamp National Park is also known for its stunning vegetation. The park encompasses a variety of ecosystems, including swamps and marshes, woodlands and savannas. Its diverse plant life includes a variety of trees, shrubs and grasses that provide food to the park's animals.
 Saiwa Swamp National Park is a great place for birdwatchers as well, with over 180 species of birds recorded in the park. The park is also an important site for conservation efforts, as it serves as a refuge to several endangered species. 
In recent years, Saiwa Swamp National Park has become a popular destination for ecotourism and nature-lovers alike. With its abundant wildlife and stunning landscapes, it is no wonder why the park has become such a beloved destination. Whether you are looking for an exciting adventure or just want to relax and take in nature's beauty, Saiwa Swamp National Park is the perfect place for you.
How to Book Your Saiwa Swamp National Park Packages
You can book your safari with one of the best travel agencies in Kenya by reaching us. Book your safari now by sending us an email at  james@ajkenyasafaris.com or safarioffers@ajkenyasafaris.com.  You can also call or WhatsApp us at +254-748-258-880.
See Our Featured Tours and Most Booked Packages
Saiwa Swamp National Park Location – Getting Here
The remote Saiwa swamp National Park is in Kitale town, western of Kenya. The park is northwest of Nairobi (Find some Nairobi Tours here); a distance of 385 kilometers and nears the Ugandan border. You will easily access the park through its main gate; Sitatunga Gate. The park covers an area of 3 square kilometers and is the smallest park in Kenya. 
The reason for its creation was to protect the only amphibious rare Sitatunga antelope, and preservation of the habitat as well as birds, wildlife and the plentiful flowers. It has no roads within its perimeter and is accessible through the 18km (11 miles) of walking trails and bridges meandering around it.
It is accessible by air and road:
By Road: From Kitale town the park is 22 kilometers on Kitale Kapenguria road. This road leads to Sinyerere gate.
By Air: The Park is well served by Kitale airstrip.
Top 5 Saiwa Swamp National Park Attractions
Visiting Saiwa Swamp National Park is easy thanks to its convenient location. The park is open throughout the year, and visitors can either take a guided tour or explore the park on their own. And there are a lot of attractions here such as:
 1. Animals in Saiwa National Park
The Saiwa Swamp National Park is home to a wide variety of animals. Among the native species are otters, waterbucks, bushbucks, warthogs, and monkeys. However, the most popular ones are the Sitatunga antelopes.
These antelope are the only species of antelope known worldwide to be aquatic; they are large and have an average height of 1.5 meters. They have waterproof coats and are good swimmers, their escape when danger comes their way is under water. In fact, these antelopes can survive in wetlands more easily than on dry land.
 2. Birds in Saiwa National Park
Saiwa Swamp National Park birdlife is worth recognition. Water birds in the park include the African duck, Grey Heron and the Jacana. The forest shelters the colored sunbirds, Narina Trogons, Yellow Bishop, Hartlaub's, Ross's turaco, Qonolek, Coucal Stork, Little Grebe, Cormorant, Hamerkop, flycatcher, Crane, Black Goshawk and  Wahlberg's Eagle. All these birds can easily
 3. Plants in Saiwa National Park
Within the wetlands of riverine forest, acacia woodlands and sedges, with dense grass beds and rushes lie Kenya's terrestrial orchids. The purple and bronze Eulophia horsfallii, comet orchid, pink satyrium crassicaule crimson orchids and the satyrium sacculatum are some of the orchids thriving here.
The wetter areas are marked by figs (Ficus) and afzelia trees. Syzygium trees are also common along the swamps edges.
 4. Insects in Saiwa National Park
The park is exceptionally known for its insects' capacity. They include damsel flies and dragonflies. Butterflies include papilio Dardanus, charaxes and mocker swallowtails. Swarms of insects can also be found on the forest floor.
 5. Amphibians and Reptiles in Saiwa National Park
Toads and frogs abound in the park. You will come across many kinds of frogs especially after rainstorms. The Bell's tortoise is easily seen in the park as well as the agama lizard. African python and cobra are some of the snakes in the park as well as the side-striped chameleon.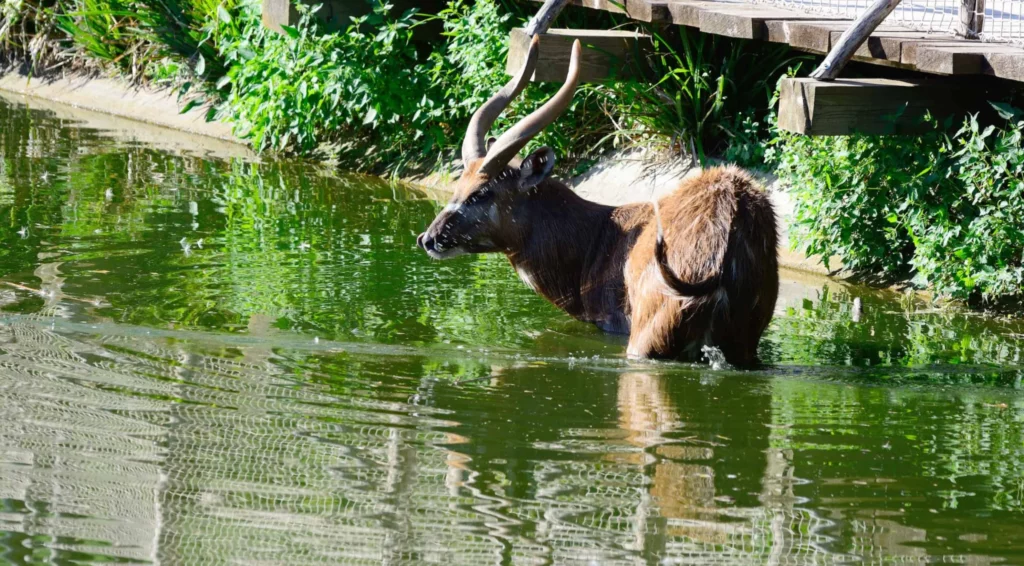 Top 7 Saiwa Swamp National Park Activities – Things to Do
You can visit the Saiwa Swamp National Park to explore its diverse ecosystems. Take a guided hike through the forest reserve and marvel at the exotic plants that call this area home. As you walk, enjoy activities such as:
 1. Sitatunga Antelope Spotting
Sitatunga antelope are the major attraction of the park, and they are easily seen from the observation points as they expertly duck in and out of the swamps to feed and evade being preyed on.
 2. Bird Watching
Wetlands call for a wide species of bird and Saiwa Park being a wetland has more than 450 different species of birds including waders. The watchtowers across the park make spectacular bird watching points. Remember to take your binoculars with you.
 3. Picnicking
Saiwa National park has several picnic points strategically located at intervals along the walkways and trails.
 4. Trekking
Very few National parks in Kenya allow walking in the park as an activity, but Saiwa National Park does encourage it.  In this park, you leave your car in the parking lot and set off to explore one of the country's pristine wetlands.
The park has trails and boardwalks, which will help you safely, explore the park with ease, and expose the beautiful wetlands and the wildlife in it.
 5. Vegetation Exploration
The park encloses a tropical wetland. The park's landscape is composed of swamp vegetation such as reeds, bulrushes, sedge, wooded grassland and tropical forest with exotic banana trees and wild fig trees. Acacia trees symbolize the grasslands.
 6. Camping
Camping in Saiwa Swamp National Park is really rewarding as you can experience a night in the wild. Enjoy a restful night lulled by the chattering of flirty monkeys and piping frogs and toads. The mornings will amaze you with sweet bird songs as you rest in the observation platforms to watch the sunrise as it majestically peeks over the horizon.
 7. Photography
This park is a photographer's dream come true. The viewing platforms provide magnificent views over the park's wetlands, to the canopies where buzzing insects, butterflies and birds catch your attention.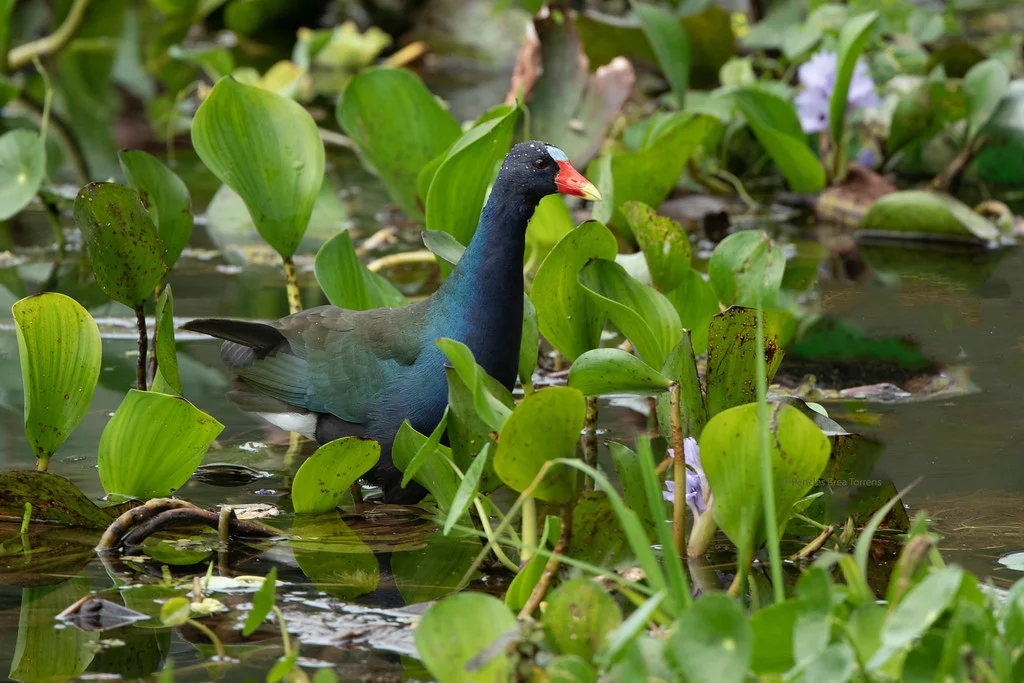 5 Types of Saiwa Swamp Accommodation
With numerous accommodation options ranging from camping to lodges, the park provides something for everyone. Some of the top accommodations you will find here are:
 1. Wildlife Camping Sites
The Park features a variety of wildlife-rich camping sites located throughout the park, allowing visitors to experience the natural environment as they explore the area. These camping sites provide access to bathrooms and other amenities, such as barbeque pits, firewood, and more. 
 2. Lodges
The park also offers a selection of lodges, ranging from luxury to budget-friendly. These lodges offer stunning views of the park and its wildlife, as well as access to amenities like hot tubs, swimming pools, and spas. 
 3. Hotels
For those seeking a more luxurious experience, nearby hotels provide comfortable accommodations with all the modern amenities you could need. And with easy access to the park, these hotels make it easy to explore all that Saiwa Swamp National Park has to offer.
Saiwa Swamp National Park Entrance Fee & Best Time to Visit 
Visitors to Saiwa Swamp National Park will need to pay a daily entrance fee of USD 30.00, which gives them access to the park for 24 hours from the time of their entrance. Special rates are available for children, senior citizens and groups. 
The park is open from 6 am to 6 pm daily and the best time to visit is during the dry season (November to March). During this period, wildlife viewing is at its peak as animals gather around waterholes in search of water. 
Hiking trails in Saiwa Swamp National Park are open all year round so visitors can explore the unique landscape.