Ndere Island National Park - Top 7 Attractions, Accommodations, and Getting Here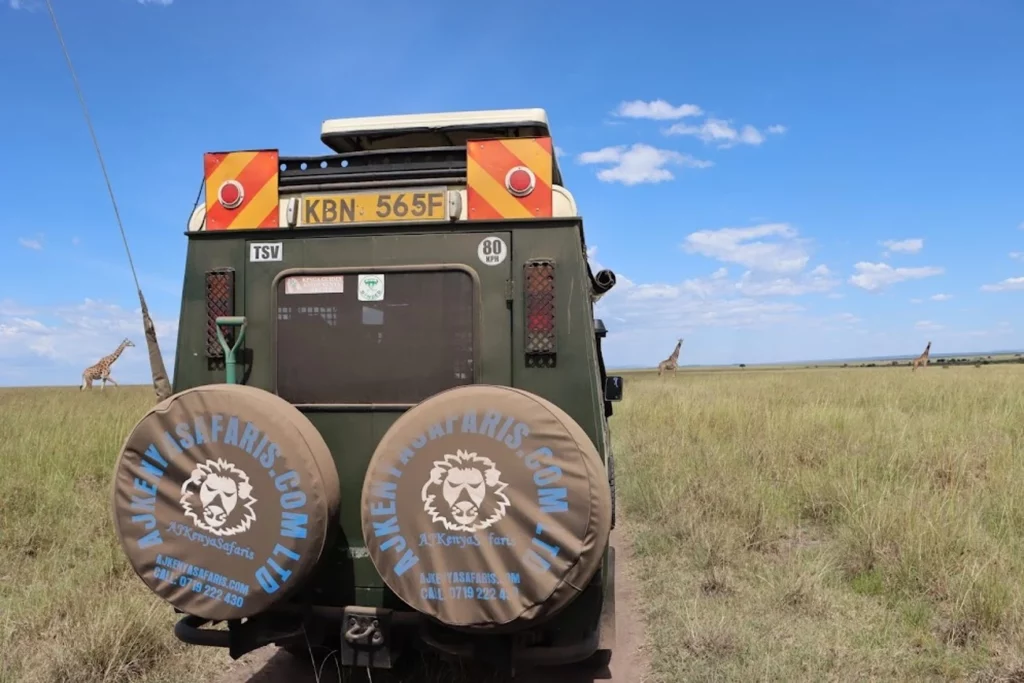 The fresh smell of natural grass, beautiful butterflies, blooming flowers, and the spectacular view of the magnificent African fauna make up the hidden Ndere Island National park.
It is located on Lake Victoria and is among the most popular islands in Kenya for bird lovers. This Kisumu island is mainly covered with grassland and provides the best views Mageta island to the east, Homa hills to the south, and Kampala in Uganda. 
Its shore supports animals like hippos, snakes, impalas, monitor lizards, Nile crocodiles, baboons, several fish species, waterbucks, impalas, warthogs, rare sitatunga antelopes, and zebras.
You will find over 100 species of birds on this island during your safari, ranging from the black-headed gonoleks to African fish eagles and grey-headed kingfishers.
How to Book Your Ndere Island National Park | Lake Victoria Safari
Our Most Booked Ndere Island National Park (Kisumu) Packages & Other Tours
Ndere Island National Park Attraction Reviews - What to See and Do
Ndere National Park is notable for its abundant wildlife that attracts tourists globally, ranging from the Nile crocodile to impalas to hippos. Here you won't find the big 5, but there is a lot to see and do.
Ndere Island National Park Wildlife Attraction
The major wildlife attractions of the park include fish, eagles, hippos, impalas, and butterflies. You will also spot aardvark as well as monitor lizards. The park is also home to different reptiles, such as Nile crocodiles, puff adders, and pythons. Occasionally, you will hear the chattering of troops of monkeys and baboons.
You are also guaranteed to catch the rare sight of the threatened aquatic Sitatunga antelope, Zebras, warthogs, and waterbucks in the park's swamps. 
Our guides at Aj Kenya Safaris will help you spot and identify different bird species during your trip to Ndere Island National park. The park has over 100 species, including a Hamerkop, kingfisher, Gonolek, and fish eagle.
Kisumu Island Vegetation Attractions
The scenic island is inhabited by grassland, mainly an indigenous grass of the species loudentia natalensis. When flowering, this particular species takes a brown color, making the park look brownish.
The indigenous trees intersperse the park with different shrubs species. These include Carissa adulis, dovyalisx, macro calyx, and euclea Divinorum, which are threatened in Africa.
The park's woodlands are extensive, starting from the lakeshore to the park's peak, creating a stunning hiking place for you. Papyrus reeds are well spread along the shoreline, creating a scenic birding area.
Central Island National Park Combined with Hiking the Rolling Homa hills
The well-marked walking trails of the Homa Hills offer a beautiful view of the park with a distant breathtaking view of Lake Victoria, Homa Hills, and Magere Island. The lake breeze makes you feel fresh and buoyant. It is a get activity just like attractions in Nairobi.
Bird Watching at Ndere Island National Park
Aside from the many butterflies, the park has an abundance of birds. These include the Fish Eagle, Goliath Heron, and Hammer Kop. The park's diversity of waders and singing birds is excellent.
Boat Rides at Lake Victoria
We organize boat rides in Lake Victoria, the islands, and any other place of your interest around Ndere National Park. You can also do boat rides at Lake Naivasha if you are in Nairobi.
Sport Fishing at Lake Victoria
This is among the top-rated activities in the park. We organize fishing boats to be ready before your landing in Kenya.
Game Viewing at Central Island National Park
Crocodiles and hippos dive in the island's harbors, with other grassland animals walking majestically in the park. Catch and photograph the elusive Sitatunga antelope wading in the papyrus.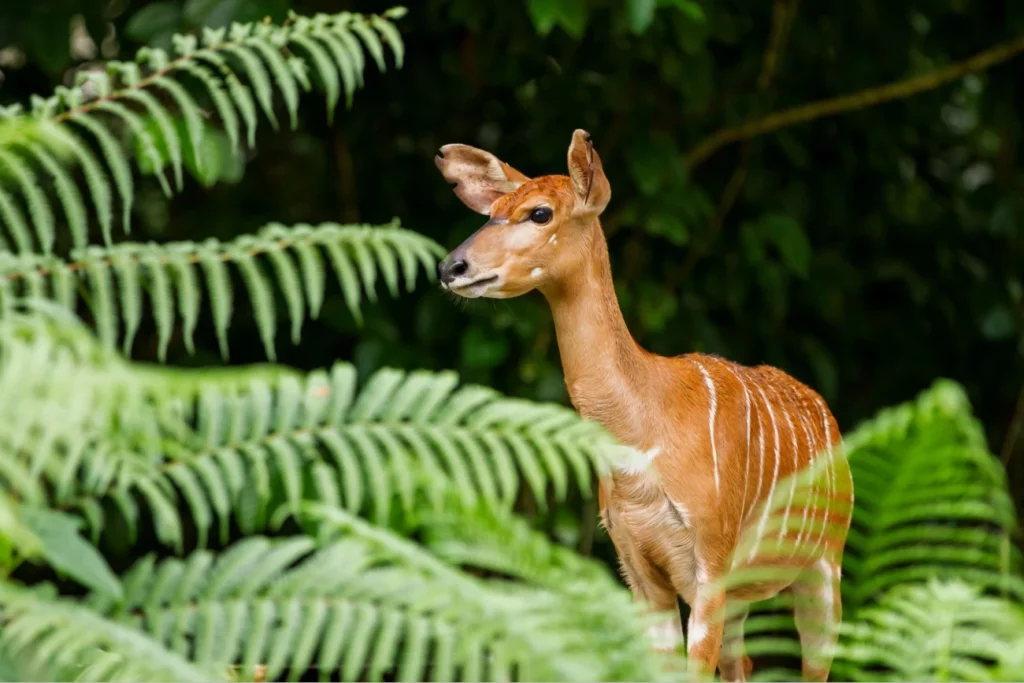 Best Hotels Near Ndere Island National Park - Accommodation Options
How to Get to Ndere Island - How to Visit Ndere Island National Park (Lake Victoria)
This island park is on Africa's largest inland lake, the stunning Lake Victoria, and is accessible by boat from the shores. The park is accessible from Nairobi by road or flight to Kisumu city. You will take a speedboat directly to Ndere National Park from the city.
Because of the proximity to the lake, the climate in the park is humid and hot. Ideally, park some light clothes for your Ndere Island National Park trip.