Kisumu City Guide - Kisumu National Museum | Kisumu Accommodation | Kisumu Tourist Attractions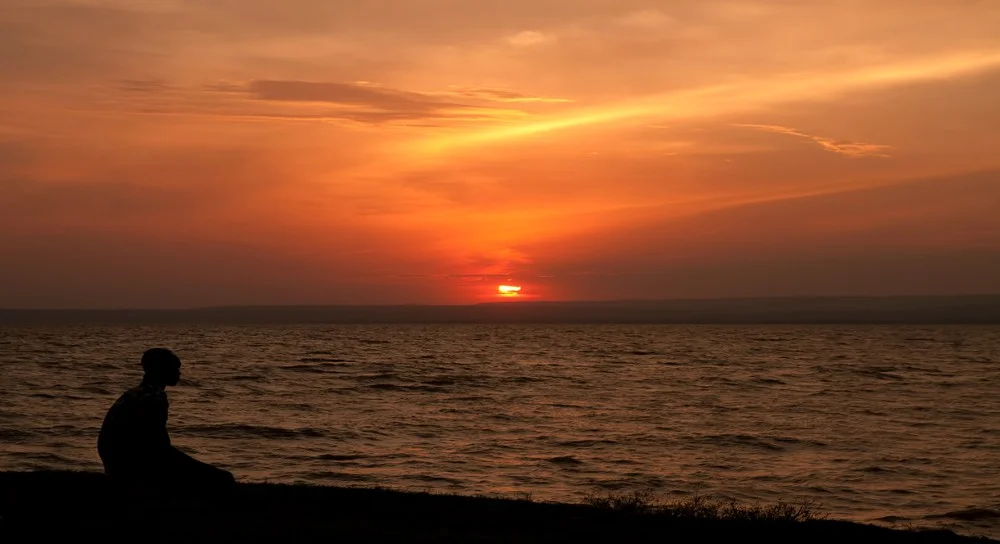 Kisumu county forms part of the great western Kenya tourism circuit and provides so much more regarding places to visit, what to see, and activities to do. 
It is part of the forgotten counties of Kenya with remarkable natural, geographical, and cultural diversity, offering you just as much as other tourist sites in Kenya.
Most tourists dream of exploring new and unknown destinations far from the worn-out tourist paths. 
They understand the excitement of exploration and discovery, and Kisumu tourist attractions reward the guests with unexpected and new experiences, sounds, and sights.
How to Book Your Kisumu Safari with AjKenyaSafaris.com
Our Most Booked Tours to Different Kisumu Tourist Attractions and Other Packages
A Brief Introduction to Kisumu City
Located on the sloping beach of Lake Victoria, the largest freshwater lake in Africa, Winam Gulf, Kisumu City is the 3rd largest town in Kenya. It's a port town in Kisumu County and lies 3,711 ft (1,131m) above sea level with a population of over 409,000. 
Its superb atmosphere is miles away from Mombasa (2nd largest) and Nairobi (largest) and is the principal town of Western Kenya.
It is the former capital of Nyanza Province and the present-day headquarters of Kisumu County. Although it is referred to as a City, it doesn't hold a city charter; instead, it has a municipal charter. 
It is the largest town in the Nyanza region and 2nd most important city after Kampala in the Lake Victoria basin.
The History of Kisumu County - Kisumu City
Kisumu translates to a place of barter trade. The town has "Companionship" status with Cheltenham, UK, and "Sister Town" status with Colorado, Boulder, USA, and Roanoke, Virginia. 
When the British first settled in the area in the 19th century, Kisumu became one of the most significant trading posts in this region – attracting the Luo community from as far as Siaya and Mogori County. The Luo people later inhabited the Kisumu area.
At that time, an individual going to the Kisumu trading post used to say, "Adhi Kisuma" meaning "I am going to trade." The present-day Kisumu is an English corruption of the word Kesumett or Kisumo. Derived from the term Kisuma, Kisumo is Luo's name for a trading post. In Nandi, it is "Kesumett". 
Another theory argues Kisumu Town derived its name from "Kusuma." Kusuma is the Maragoli term for trading. This is because the Maragoli were already trading with Maasai and Nandi before Luo arrived. Luo's words originated from the Maragoli.
Kisumu's history shows that it was among the earliest settlements in Kenya. Historical records show that different communities dominated it at other times before the British arrived. The people from the Abagusii, Nandi, Abaluhya, Kalenjin, Maasai, and Luo tribes converged at the shore of Lake Victoria and named it "Sumo," meaning "a place of barter trade."
C.W. Hobley, a pioneer colonial administrator in 1900, wrote that Kisumu City was situated on a rocky Schwarz full of thorn bushes before it was cleared and paths created. The British explorers marked Kisumu in 1898 as a probable railway terminus and a port for the Uganda railway, which was under construction. 
It was intended to replace Port Victoria – a major caravan trade center near the delta of the Nzoia River. Kisumu was strategically situated on the shores of the lake at the Winam Gulf, the end of the caravan trail from Malindi, Mombasa, and Pemba, and could potentially link the entire lake region.
The first blueprint for Kisumu was drawn in 1899. This included piers along the northern lake beach and landing places near the present-time Airport Road. Demarcations for retail shops and government buildings were also included in this plan.
Another blueprint was prepared in 1900 when the land was allocated to European settlers and Indian traders who had come to construct the Ugandan Railway. The blueprint included a flying boat jetty – today used by Fisheries Department. 
In 1900, a 62-ton ship, SS William Mackinnon, was assembled and registered in Kisumu and sailed to Entebbe, marking the starting of Lake Marine Services. Later, the SS Winifred (1901) and the SS Sybil (1901) were added to the fleet in 1902/04, respectively. 
The railway reached the Kisumu pier in 1901, with the center changing its name to Port Florence. During this time, Florence Preston, Hobley's wife, drove to the shores of Lake Victoria, and hence, Port Florence came into existence. 
However, it didn't last long as the name was changed to Kisumu. Winston Churchill came to Kisumu Town in 1907. 
Until 1977, Kisumu was among the busiest towns in Kenya, but due to the collapse of the East African Community due to political reasons, its port had remained idle for 20 years. 
Increased cooperation and the revival of the East African Community in 2000 have helped transform Kisumu into a major center for petroleum products.
The People of Kisumu County
Most people who live in Kisumu County belong to the Luo ethnic tribe, the 3rd largest community in Kenya. This county also has other small communities, but the Luhya community is the most notable.
Indians came to construct the railway, and now there are many Indian people in this city. The primary language used is the Dholuo, but most educated people also use English and Kiswahili.
Most people eat fish, commonly known as Omena, prepared differently. This high consumption of fish has been taunted as the cause of the high IQ in people in this region. The communities living in Kisumu also like to eat Ugali, a dish prepared with Maize Flour and water, which is often mixed with other grains such as millet, cassava, and sorghum.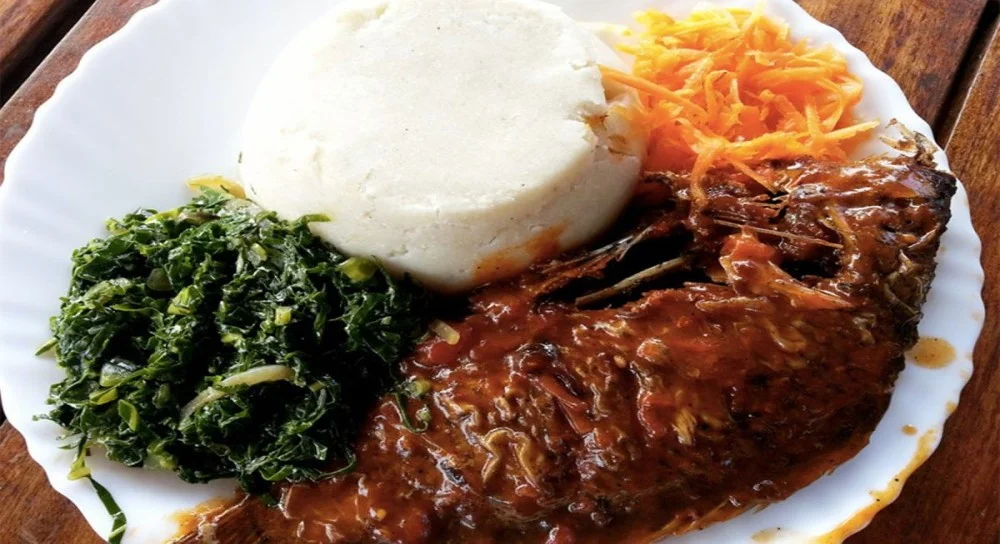 Kisumu County is located on the equator resulting in humid and hot year-round weather and little rainfall of about 1,200 mm annually. Its annual average temperature is 84 Degrees Fahrenheit. 
Peak temperatures hit 90 degrees F, with low temperatures reaching 60 degrees F. The morning humidity level in this county is between 80-90 percent, with evening humidity dropping to 40-50 percent.
Kisumu has two major rainy seasons: March to June and November to December. The dry season enables increased bird and game-watching safaris.
What is the Best Time to Visit Kisumu?
You will be glad to realize that the ideal time to plan your safari to Kisumu City is almost any time of the year. Additionally, the temperature makes it perfect for nearly every kind of activity. 
So, you can plan your travel any time of the year with the help of Kenyatripadvisor.com.
You can get to Kisumu County through different means. They include:
By Plane
Several flight operators provide daily flights from the capital to this great City. Hourly flights from Nairobi serve Kisumu International Airport. The flights last under 45 minutes and take you over lakes Nakuru and Naivasha.
The airport is about 3.5km from the town, and minibusses and taxis connect the city and the airport. A taxi charges about USD 0.50, while a minibus charges about USD0.03. 
Some hotels and car rental firms can arrange for your pickup from the airport to your preferred hotel. We organize for our guests transfers to the hotel from the airport at no extra cost.  
By Car
From Nairobi, the distance is roughly 380km. Take Chiromo Road, towards Gitaru, then get to A104 (Waiyaki Way) past Nakuru. About 30km from Nakuru, get to B1 towards Kisumu. 
The trip will take you about 5 hrs – that is, if you don't make a stop to observe Lake Naivasha and Nakuru, which we always recommend our guests to do.
When you visit Kisumu, ensure that you see the following shopping places:
Flea Market
Kisumu town is served by two main flea markets: Oile and Kibuye Markets. Oile Market is situated near the bus park – it was initially a public park but now has been invaded by hawkers who sell things around here.  The market is open 24/7, and you can shop for green groceries here. 
Kibuyu market is believed to be one of the biggest open-air markets in Kenya and is quite popular on weekends.  The market is open 24/7, and you can shop for green groceries here. It is also a great place to buy groceries and second-hand items.
Art Markets
There are two common markets where you can buy arts in Kisumu: Kisumu Art House and Maasai Market. Maasai Market is situated along the Kisumu-Nairobi road. It offers amazing art pieces as well s decorations that you can take to your nation. 
You shouldn't leave Kisumu without buying a piece of Kisumu art. Kisumu Art House features unique paraphernalia from the well-known Janeqo Collections, paintings, and others. It is situated along the Mamba Hotel.
The Top 10 Kisumu Tourist Attractions - Must-Visit Places
Below are the top 10 Kisumu Kenya attractions that will excite you whenever you visit this side of the country.
Ndele Island National Park
Located in the heart of Lake Victoria, Ndele Island National Park is a haven for dozens of bird species. It is covered mainly by grassland and offers breathtaking scenic views of Mageta Island to the east, glimpses of Kampala to the southwest, and the Homa Hills to the south.
The lake shore supports hundreds of animals, including Nile Crocodiles, Monitor Lizards, Snakes, Hippos, Impalas, Baboons, Several Fish Species, Waterbucks, Zebras, Warthogs, and the rare Sitatunga Antelopes. 
You can also view over 100 bird species here, including Grey Headed Kingfishers, African Fish Eagles, and Black Headed Gonoleks.
Situated on the shore of Lake Victoria, the Kisumu Impala Sanctuary is a beautiful, relaxing place to experience the city's natural beauty. The sanctuary hosts the rare Sitatunga Antelopes, Impalas, Big Cats, Giraffes, Buffalos, several Primate Species, and Cheetahs.
It is also home to 5 campsites, all with amazing views of Lake Victoria. Nature walks, glass-bottomed boat rides, and bird watching complement the sanctuary's activities.
Kisumu National Museum is situated along the Kericho-Kisumu highway. Opened in 1980, the museum disseminates and stores information on scientific and cultural issues, emphasizing Kisumu County and the neighboring areas (former western Kenya). Exhibits include western Kenya's cultural history.
The primary features of the museum include a collection of fauna and flora species. The main notable animals include amphibians and reptiles collected from western Kenya. You also experience a traditional Luo homestead and other traditional artifacts from this community.
Kisumu museum is also an excellent destination for local and international workshops and seminars. Attached to the museum are a few monuments and sites of historical importance, including the Rusinga Islands, Fort Tenan, Thimlich Ohinga, and Songhor.
Boat Trips on Lake Victoria
Setting out in a boat or canoe early in the morning is the best way to experience the lake, and contrary to other places, there are no entry fees. The bird species exceeds 100, and there are Giant Otters and monitor Lizards along the lakeshore – remember to bring a pair of binoculars and your camera.
A safari hire is best done using a motorized boat, and you can experience fishing trips and a visit to Ndere Island National Park.  The lake is usually calm at dawn, but the wind picks up in the afternoon, making it impossible to sail. 
Many people have drowned because of sailing when the lake is rough. It is not worth taking the risk. It is also a good idea to carry a hat and sunscreen because you will be exposed to the sun throughout (no shade in the boats). Also, ensure you wear a safety vest before venturing into the lake.
On the main street of Kisumu Town, Oginga Odinga Road, a tall clock stands in the center of the road. It was unveiled in 1938 by the then Commander-in-chief and governor of Kenya, HE Chief Marshall Sir Robert Brooke Popham.
The Town Clock was erected in memory of Kassim Lakha, who came to East Africa in 1871 and died in Uganda in 1910. It was built by his sons Rahimtulla, Hassan, Alibhai, and Mohamed Kassim, as the writing on the clock reads.
Dunga Beach and Wetlands is famous for its exclusive eco-cultural attraction due to its culturally rich biodiversity and diverse papyrus wetland ecosystem and community.
Dunga Beach and Wetlands aim to empower the local community and improve the security of this region. There are a lot of activities that you can engage in at Dunga.
Hippo Point is a six-hundred-acre open viewing land on Lake Victoria. It is well known as a viewing area for its clear sunsets over the lake as opposed to the occasional hippos.
It is near Dunga, a few kilometers southwest of Kisumu City. The area also features a camping site as well as a fishing port. While at Hippo point, you can enjoy a boat ride as you view the birds and hippos in their natural surroundings. 
Hippo point is quite popular during the holidays and weekends, when foe, friends, and merry-makers gather for the sunset or simply meet with pals. It is the ideal getaway in Kisumu. You can go out fishing as you enjoy the fantastic scenery of the city straight from the waters.
Kit Mikayi, a prominent Tor (Rock) with three rocks on top, is located about 1km from the Kisumu-Bondo road and about 29km west of Kisumu. It stands tall above other neighboring rocks in the Kangeso area. The 70-80 feet rock is also a crying stone. It resembles a lady with a load on her back.
It is a site with lots of myths and stories about the rock, and you will be amazed to hear these stories and even get a chance to visit the nearby caves. They are often used as worshiping sites of the Legio Maria.
Climb the rock and view the magnificent view of Kisumu City, Kisumu International Airport, Rolling Plains, and Lake Victoria. You can also get here and set a picnic camp or play soccer matches with the local community at the nearby school, Kit Mikayi Primary School.
Fishing Expedition and Kayaking
Lake Victoria is the ideal destination for novice and experienced kayakers and anglers. Perhaps you would fancy a weekend or holiday camping on the Beach of Mfangano Island and spend your time sport-fishing for Nile Perch?
Or wish to accompany the fishermen for the superb sight of night-fishing off the beautiful Rusinga Island. They move up and down under the moonlight among thousands of paraffin lamps on an inky black lake while the fishermen pull in their nets of Omena Fish attracted to Lake Victoria's flies.
In Kenya's former western province lies the beautiful Lake Victoria. This vast lake is twice the size of Wales and creates a natural boundary between Uganda, Tanzania, and Kenya. 
The lake is the engine of the African continent and the origin of the amazing Nile River. This considerable body of water is full of fish, with shimmering shoals of beautiful cichlids and large Nile Perch. 
Fishing brings many people to this lake, primarily to search for Nile Perch, a world-class game.
Monuments and Sites in Kisumu - Must-See Monuments
There are three monuments and sites that you should visit in Kisumu City:
Tom Mboya Mausoleum was built to remember and honor the late Tom Mboya. This is the burial site for Tom and has information on the Luo and Mboya's family history. His role as an international representative of the Kenya government is also documented.
The transfer of the mausoleum to the protection and care of the National Museum of Kenya has resulted in its proper conservation and management. The site is a major part of the Rusinga Island museum.
Kanam is located along the beaches of Lake Victoria around Homa Mountain on Homa Peninsular. The site was recognized in 1933 through the Kenya Gazette. 
In 1032, Louis Leakey's safari found a fossil human mandible, pebble tools, and Pleistocene fauna in the Pleistocene Kanam beds at Kanam. Initially, it was believed to be an australopithecine. 
However, doubts were raised against this discovery, and Leakey suggested that it was of Homo sapiens, but he later supported Sir. A. Keith's notion of australopithecine. Other researchers discovered palaeontological bones dating over 6 million years ago at Kanam Site. Today, these fossils are seen as Neanderthaloid.
Simbi Nyaima translates to a village that sank. The Luo community attaches great significance to the site due to its legendary story. It is, in fact, a crater lake just a few miles from the beaches of Lake Victoria.
It's believed that the Simbi community was celebrating their success at their leader's home when an old lady appeared at the home searching for food and shelter. However, the leader threatened to beat her if she stayed. 
One lady gave her food as well as a warm bath. The older woman advised the kind lady to leave the place with all her kids and husband. As soon as they left, a heavy storm swept the village, and it sank.
Other Counties to Visit in Western Kenya Region
Kisumu County visit isn't complete if you don't visit the neighboring counties in the former Nyanza Province of Kenya. Here are some counties you should include in your safari and what you can experience.
Siaya County is known worldwide for being the county where the 44th president of the United States of America's father came from. The county is situated in the southwestern part of Kenya and covers a wide area of about 2,498 sq. km. 
The capital of Siaya is Siaya Town, and other major towns in this region include Yala, Ukwala, and Ugunja. Its southern border of this county borders Lake Victoria, while the southeastern side borders Vihiga and Kisumu Counties. 
Kakamega and Busia County border the northern part of the county. The major attractions in Siaya County include Yala swamp and wetlands, Lake Kanyaboli, Ndanu Falls, Kogelo home to Obama senior, and Lake Victoria.
Yala Swamp and Wetlands offers terrific landscape views, and you can purchase a few handmade artifacts. Ndanu Falls provides a breathtaking experience as the waterfalls from the mountain to the below rocks.
Lake Kanyaboli is home to dozens of bird species such as Papyrus Canary, Papyrus Gonolek, Caruthers Cisticola, and the endangered Papyrus yellow warbler.
Homa Bay County is located in the former Nyanza Province of Kenya. It covers a massive area of about 3,154 sq km. The capital town of this county is Homa Bay town, which has a population of over 963,000 people.
Homa Bay County is rich in tourist attractions, including Asego Hill, Nyam Gondho, Kanjera Archaeological Site, Simbi Nyaima, Ruma National park, and many Islands such as Rusinga and Mfangano islands.
Migori County covers over 46,000 acres in the former Nyanza Province of Kenya, just 20km north of Tanzania. It is 400km from Nairobi. The county borders Narok, Kisii, and Homa Bay counties.
The major attractions in this county include Lake Victoria, Ruma National Park (for bird watching), and Mara Reserve, which is just near.
Kisii County is located in the former Nyanza Province of Kenya in southwestern Kenya. Its capital is Kisii town and is primarily inhabited by the Gusii community.
The major attractions in this county include Tabaka soapstone, and River Kuja, among other sites. This county has no game parks, but it features some beautiful geological areas, including Ritumbe Forest, Nangweta forest, and Ibencho, which offer amazing tourist sites.
Kisumu Accommodation - The Top 10 Kisumu Hotels for Leisure Travelers
Below are the best hotels in Kisumu that you should consider staying during your Kenya safari to this county.
Located on the beach of the beautiful Lake Victoria, Kiboko Bay Resort is a walking distance from Dunga Fishing Village, Impala Park, and the high street. The resort has been regularly rated as one of the best resorts in Kisumu, giving you the luxury of embracing the tour feel of an African Safari in absolute comfort.
Once a quarry harvesting sandy soil and rocks from the lake, the resort is now a welcoming site for leisure and business travelers. The superb lakeside setting is an ideal getaway for overworked corporate workers to relax and romantic tourists to enjoy their honeymoon.
Kiboko Resort is rich in unique natural and charming attractions. For some visitors, the lake's mare attraction gives it an edge over other Kisumu Kenya Beach attractions. For others, it's the beautiful bird life, while others love to take a boat ride through the waters of Lake Victoria. 
There is no better place to watch the beautiful sunsets and the shimmering sweet waters than this resort.
New East View Hotel is among the city's standout budget alternatives that have been converted from family homes to small Kisumu hotels in Kisumu town. The rooms have a welcoming color and preloved feel, and the welcome is usually warm, even for locals.
The hotel also features hot showers with excellent water pressure, and the security is second to none.
Le Savanna Country Lodge and Hotel
Le Savanna Country Lodge and Hotel is where everyone visiting Kisumu county likes to stay. It features large, well-dressed rooms with amazing bathrooms, fast, free Wi-Fi, and no external disturbance or noise. 
There is also a quiet garden bar and a superb in-house restaurant. The hotel is about 2km north of the city.
Located around 100m from Nakumatt Mega City Shopping Center in Kisumu town, The Vic Hotel features a bar, restaurant, and free WiFi in all rooms. Rooms are installed with a big flat-screen TV, and certain rooms have a resting area where you can relax. 
For additional comfort, you will enjoy complimentary toiletries and slippers and also access customer service 24/7.
Located on the Kisumu Beaches of Lake Victoria, Imperial Hotel provides a 24-hrs front desk help, a restaurant, and an indoor pool. Private parking is also available, and you can read your email using the free Wi-Fi provided. 
The hotel features elegant and well-appointed rooms with double-glazed windows to enable you to view the environment from the comfort of your room. The rooms are equipped with a satellite TV, a mini-fridge, a telephone, an electronic safety deposit box, and an air conditioner.
Ikonia Apartments and Hotel
Providing a barbecue, Ikonia Apartments and Hotel is located in Kisumu town, just 600m from the Public Service Club. The hotel features Free Wi-Fi throughout the building and private parking. 
The rooms are air-conditioned and feature dining, seating areas, and a kitchen equipped with a fridge, microwave, and oven. Furthermore, every unit is fitted with a private bathroom that has a shower or bath and bathrobes. 
The hotel also has a bar where guests can enjoy a drink or two from the other side of the building.
Victoria Comfort Inn is 9km from Kisumu International Airport. It boasts of a lush garden and provides free Wi-Fi. It also features a bar and restaurant and offers 24-hours front desk help. 
The rooms are air-conditioned and decorated in amazing colors and also feature a seating area, minibar, and flat-screen satellite TV. Extras include coffee and tea-making facilities as well as complimentary toiletries. The hotel offer breakfast and other types of meals.
Royal City Garden Hotel features an outdoor pool and offers accommodation to guests – a ten-minute walk from the lake and 1km from the nearest mall (West End Shopping Mall). 
Every room features a flat-screen TV, air-conditioning, a private bathroom with a shower or bath, and complimentary toiletries. Visitors can enjoy a few drinks from the on-site bar, and free parking is provided. Some rooms have a seating area where you can relax after a tiring day.
Parkview Safari Hotel and Apartments
Parkview Safari Hotel and Apartments is among the best Kisumu Kenya hotels that offer a restaurant and an outdoor pool. Located in the heart of Kisumu City, the hotel provides free Wi-Fi; every room is air-conditioned to ensure you enjoy the fresh air while relaxing. 
The rooms have flat-screen satellite TVs and kitchens with a stovetop, a coffee maker, and a refrigerator. The hotel also provides private bathrooms with hot showers.
Millimani Court Apartment
Millimani Court provides self-catering apartments in the heart of Kisumu County; a 15 minutes drive from Kisumu town. The court features 3-bedroom houses equipped with a kitchen, refrigerator, microwave, oven, and a flat-screen TV. 
 The bathroom comes with a shower or bath.
Pinecone Hotel provides accommodation in Kisumu and features Free Wi-Fi and a bar. The hotel also offers free parking, and every room has a flat-screen TV. Certain rooms have a wide seating area where guests can relax after a tiring day.