4-Day, 3-Night Easter Road Trip in Kenya - Lake Naivasha & Masai Mara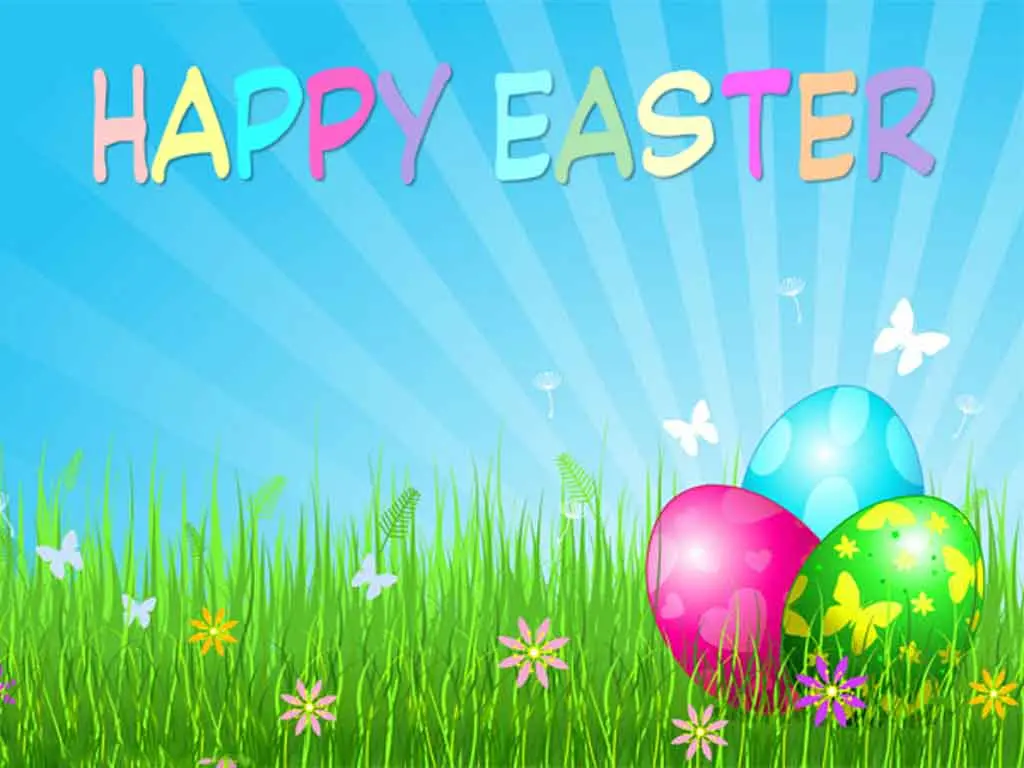 You don't need a reason to celebrate, but if you must have one, Easter holiday breaks should be the perfect excuse! Our 4-Day, 3-Night Easter road trip in Kenya is the refreshing kind of safari to give you that excuse. 
It's a safari that lets you spend the morning cycling among gorges at Hell's Gate National Park and the afternoon walking among wildlife at Crescent Island. On your way to the island, you enjoy a breathtaking boat ride at Lake Naivasha and interact with hippos, waterbucks, and other aquatic animals and birds. 
On the second day, you head to Mara for a 3-Day Masai Mara Safari, making your Easter weekend trips memorable. An Easter day trip to Mara treats you to the countryside's invigorating crisp airs, breathtaking views, and out-of-this-world sunrises/sunsets.
Moreover, our Easter weekend breaks adventures suit your body, soul, and mind. Don't gamble with your Easter holiday. Booking your Kenya Easter holiday with us is probably the best decision you will make this year,
 Book Your Easter Road Trip in Kenya Packages with Us Now 
Book your road trip in Kenya today by reaching our team at +254-748-258-880 through WhatsApp or phone. We offer the best Easter holiday deals, which you can book as provided or customize to meet your needs.
You can also reach us via email at safarioffers@ajkenyasafaris.com or james@ajkenyasafaris.com.   
 The Summarized 4 Days, 3 Nights Easter Weekend Trips Itinerary 
Trip Details

Highlights

Day 1

Pickup from Airport, Cycling at Hell's Gate, Boat Ride at Lake Naivasha, & Walking Safari at Crescent Island

Overnight at Lake Naivasha Country Club

Day 2

Transfer to Masai Mara & Evening Game Drive at Masai Mara

Overnight at Various Options

Day 3

Full-Day Game Drive at Masai Mara National Reserve with Packed Lunch

Overnight at Various Options

Day 4

Morning Game Drive, Visit a Maasai Village, & Transfer to Nairobi

Items Included

Services of professional safari guide, Exclusive use of a 4×4 safari land cruiser, Park fee, Boat ride, Bicycle hire charges, Full-board accommodation, Game drives, and more

Items Excluded

Hot air balloon, Money transfer fee, Laundry, Flying doctor cover, & Flights

Safari Price

Per Person Sharing from USD 1420
The Detailed 4 Days, 3 Nights Lake Naivasha & Masai Mara Easter Holiday Safari
Your 4 Days, 3 Nights Naivasha and Masai Mara Easter Safari is magnificent. It oozes a refreshing outdoor touch that is rare on most countryside drives. Here is the detailed 4-Day, 3-Night safari to Lake Naivasha & Masai Mara National Reserve.
Day 1: Pick Up from Nairobi, Visit Hell's Gate National Park, Visit Lake Naivasha & Crescent Island
Our professional safari guide will be at the airport 30 minutes before your plane lands to welcome you. The aim is to start this safari by 7 am. After greetings and a short briefing on the safari, the guide will welcome you to your 4×4 safari land cruiser.
Your Easter road trip in Kenya starts with a short drive to Lake Naivasha. It will take about 1.5 hours to reach Naivasha, and you will have a stop at the Great Rift Valley Viewpoint.
Here you can stretch your legs and take some breathtaking photos of the deep valley in the Viewpoint's background. After this, you will continue your journey to Hell's Gate National Park, where you will engage in cycling along beautiful scenes.
Some spectacular sceneries you will see here include Fisher's Tower, Hell's Gate Gorge, and Central Tower. You will also be able to come close to the few animals found. You might meet herds of zebras, giraffes minding their business, baboons, and hartebeest.
By now, you will be a bit tired, and it will be the perfect time to head to Naivasha for hotel check-in, take lunch, and relax for a while. After, you will head to Lake Naivasha for boat riding and nature exploration on Crescent Island.
You take a boat to the island as you get a chance to watch some aquatic animals such as hippos, waterbucks, and some birds. You will take a walk on the island to relax and feel the cool breeze and fresh air from the natural vegetation.
Besides, Crescent Island is home to wildlife, including giraffes, zebras, antelopes, and other friendly species. You will also be able to spot dozens of aquatic birds at the edges of Lake Naivasha.
By the time you are done, it will already be late in the evening, and after watching the sun go down, you will retire to your chosen accommodation. Get some rest as your 3 Nights, 4 Days Easter Safari to Naivasha and Masai Mara will take you to Mara.
Day 2: Transfer to Masai Mara & Evening Game Drive at Masai Mara National Reserve
You will get a transfer to Masai Mara National Reserve in Narok County after breakfast. The journey starts at 6.00 a.m. The drive will see you make a stopover at Narok Town before continuing with the rest of the road trip. It is a welcome stopover after traveling for about 3 hrs from Naivasha.
Here you will have an opportunity to buy anything you might require for the rest of the journey, which will take around 2.5 hrs. You will be at Masai Mara at noon; our guide will lead you to an accommodation where you will have lunch and relax.
After relaxing and refreshing, the safari guide will pick you up, ready for an exciting afternoon game drive. The evening game drive will be an excellent time to see animals such as warthogs, giraffes, gazelles, wildebeests, elephants, and others grazing or browsing.
You should also look for predators such as cheetahs, lions, and leopards. Some may be hunting or just relaxing and enjoying the evening sun.
Day 3: Full-Day Game Drive at Masai Mara National Reserve with Packed Lunch
After an early breakfast, our guide will pick you ready for the third day; expect a lot of excitement as you catch the predators chasing their prey. Mara is also home to over 300 bird species, and this will be the best opportunity of having a glimpse of many of these species as they head out to search for food.
You will have time to explore many places and routes, seeing many animals and birds feeding before the sun heats up. The best time to take the packed lunch will be around noon to 1 pm since many animals will have gone to hiding or resting places to avoid the heat.
However, expect some cheeky ones like monkeys and the type getting excited when they see you eating. They love coming close to get a bite, also.
Another round of afternoon game drive awaits you after lunch, and this time you will go to the places you had not visited before. Our safari guide will take you to the famous Mara River.
Mara River comes to life during the migration season from July to late August. This is the best time to see hippos and crocodiles in action.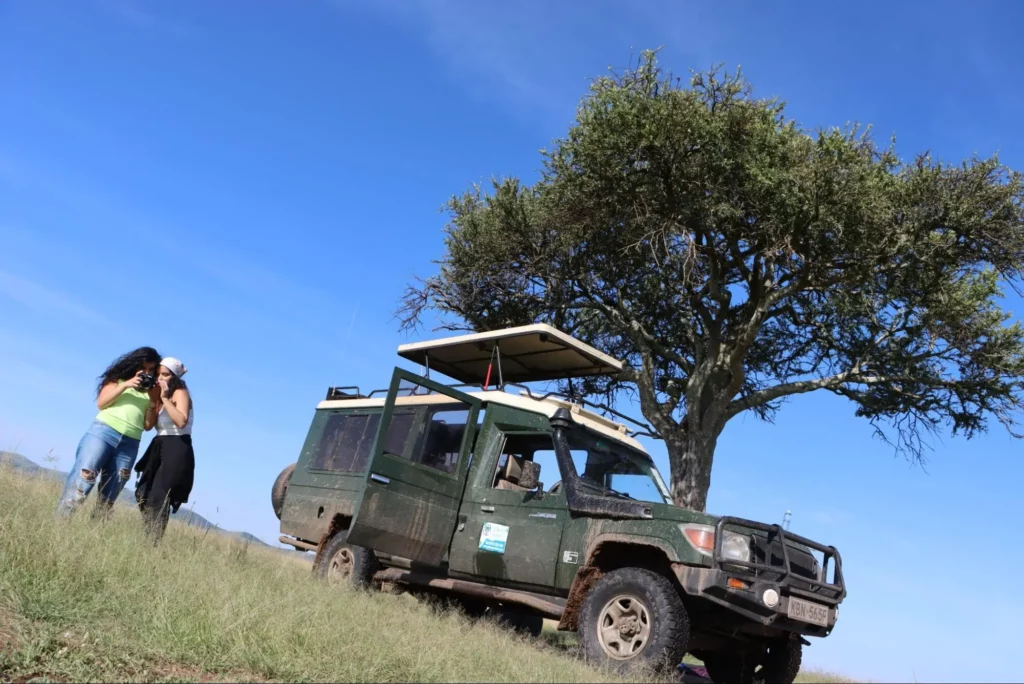 Day 4: Morning Game Drive, Visit a Maasai Village, & Transfer to Nairobi
You will embark on yet another morning game drive today, mainly using different routes from previous ones to see animals you might not have spotted. You are likely also to see the cats in action getting their morning kill and herbivores scampering for safety. 
Your morning game drive will end at around 10. am, and you will already have experienced the adventure of your lifetime at Masai Mara. But before you get to transfer to Nairobi, there will be one last activity to let you get first-hand experience of the world-famous Maasai culture. A visit to a Maasai village.
Maasais are one of the culturally specific tribes in the world that are easily recognizable from their colorful mode of dressing and lots of beads and jewelry. They are mainly nomadic pastoralists who live in the southern part of Kenya and northern Tanzania. 
Their temporally structures are known as Manyatta. Their women make and sell beads and jewelry as an economic activity, though their livelihood mainly comes from pastoralism. Here you will get an opportunity to learn more about the Maasai lifestyle and some of their cultural dances that will leave you asking for more.
After this memorable experience, it will be the perfect time to head back to Nairobi, and you will make a stopover in Narok for lunch. You will arrive in Nairobi early in the evening.
 Items Included in Your Easter Road Trip in Kenya Price 
Airport or hotel pickup on day 1 
Exclusive use of 4X4 safari land cruiser
Service of a professional safari guide
Bottled mineral drinking water during the safari
All park fees and government taxes 
1-night, full-board accommodation at Naivasha
Cycling at Hell's Gate National Park on day 1
Boat ride at Lake Naivasha on day 1
Wildlife walking safari at Crescent Island on day 1
2-night, full-board accommodation at Masai Mara 
Evening game drive at Masai Mara on day 2
Full-day game drive at Masai Mara on day 3 with packed lunch
Morning game drive at Masai Mara on day 4
Visit a Maasai village on day 4
Lunch at Narok town on day 4
Transfer to the airport on day 4
 Items Excluded Easter Weekend Breaks Price 
A hot air balloon ride at Masai Mara – USD 475 Per Person
Visas
Tips and gratuities to safari guide
Laundry services
Money transfer fee
Local and international flights
 4 Days Easter Safari to Lake Naivasha & Masai Mara Safari Price Per Person – 2024
| | |
| --- | --- |
| Masai Mara Camp/Lodge | 4 Days Safari Price Per Person Sharing |
| Mtito Safari Camp | USD 1495 |
| Sentrim Mara  | USD 1425 |
| Masai Mara Sopa Lodge  | USD 1500 |
| Basecamp Masai Mara  | USD 1425 |
| Malaika Camp  | USD 1655 |
| Basecamp Adventure | USD 1420 |
| Mara Serena Safari Lodge  | USD 1512 |
| Ashnil Mara  | USD 1601 |
| Ilkeliani Camp  | USD 1775 |
| Sarova Mara Game Lodge  | USD 1720 |
| Mara Intripends  | USD 1775 |
| Entim – Private Wing | USD 1855 |
| Heritage – Mara Explorer  | USD 2247 |
The price is based on two people traveling together, sharing the safari vehicle and a double room. Accommodation at Lake Naivasha is Lake Naivasha Country Club. Contact us if you would like us to customize your safari.
 Top 4 Places to Spend Easter Weekend in Kenya
With over 60 protected game reserves, national parks, sanctuaries, and conservancies, it can be hard to narrow down the places to visit during the short Easter breaks. We have narrowed down your four must-visit destinations during the Easter weekend.
 1. Lake Naivasha
The lake is located about 50km southwest of the capital Nairobi where you watch different species of birds, including the eagles and pelicans. Boat riding is another activity that enables you to experience nature at its best as you watch hippos and other animals at close range when cruising around.
You are also likely to see buffalo, giraffes, gazelles, antelopes, and monkeys as they graze or come to take water-
 2. Hell's Gate National Park 
This is one of Kenya's smaller national parks that you can explore on foot. As you stroll around, you will watch animals in their natural habitat as they graze and rest. You don't have to worry about being attacked. You will not likely meet a dangerous animal, especially during the day.
Rock climbing and walking through deep valleys as you explore the natural cliffs are other activities that excite you at Hell's gate. With that said, the best activity here includes hiring a bike and cycling around.
 3. Cresent Island
You can't visit Lake Naivasha and don't pay a visit to this kept secret, one of the most beautiful islands in Kenya. It is a privately owned island on the eastern side of Lake Naivasha. It has a plain terrain that makes it easy to explore its natural vegetation.
You also get a variety of wildlife, including waterbucks, impalas, kongoni, Zebras, giraffes, and elands. Expect also to see the birds such as pelicans and cranes.
 4. Masai Mara National Reserve 
Masai Mara is the world's famous game reserve found in Narok County,  about a 6-hour drive southwest of Nairobi. Here you get the big five, though the rhino is very rear. Apart from the African big five, including leopards, rhinos, elephants, lions, and buffalo, the wildebeest migration is another major attraction.
However, migration happens from July to October, but even without it, the park is still captivating with wildlife, camp, restaurants, and hospitable people.