The Best Beaches in Mombasa, Kenya - Places to Visit in Mombasa North Coast & Mombasa South Coast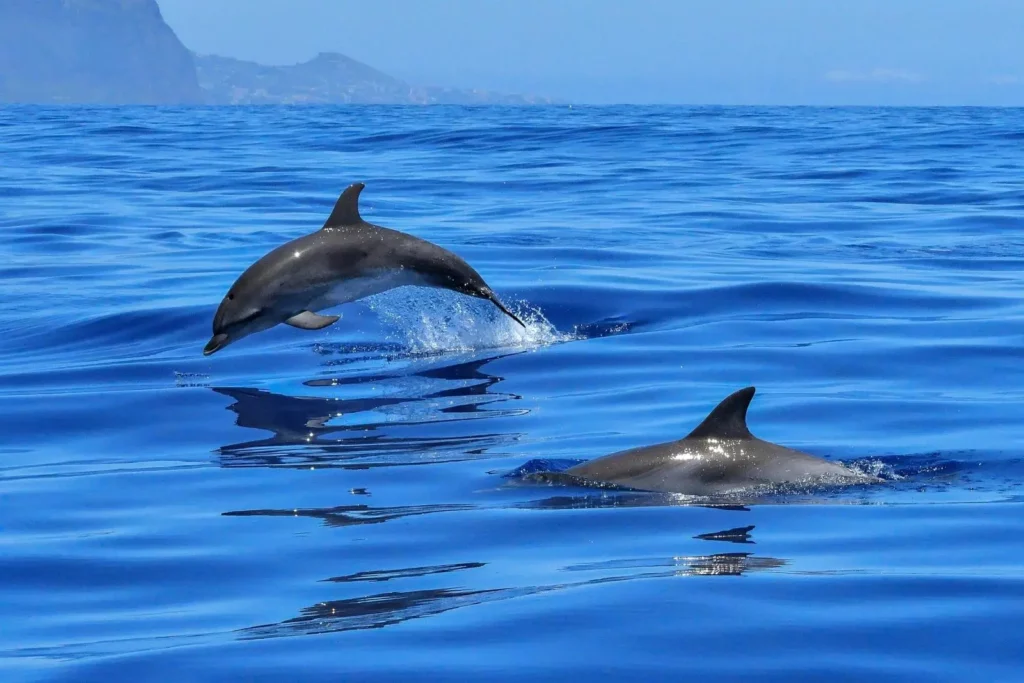 The best beaches in Mombasa, Kenya, are ranked as some of the top beaches in Africa and the world. Diani Beach, Mombasa, located 45 km from town, was voted the best beach in Africa by the World Travel Awards for six years between 2014 to 2019.
The unique thing about the beautiful beaches in Mombasa is that they are uniquely attractive and vary in appeal to different travelers. These include Nyali Beach, Diani Beach, Watamu Beach, Tiwi Beach, Chale Island Beach, Lamu Beaches, and more.
Our Mombasa beach vacation experts have written this guide to give you all the information you need to decide which beach in Mombasa you should visit. The piece will help you choose places to visit in Mombasa south coast and north coast.
Contact Us to Book Your Safari to the Best Beaches in Mombasa, Kenya
Our Most Mombasa & Diani Beach Packages & Other Safaris
Top 9 Best Places to Visit in Mombasa North Coast & South Coast
Which are the best places to visit in Mombasa south coast and north coast? Next, we look at the best beaches in Mombasa, Kenya.
Best Beaches in Mombasa #1. Diani Beach
Diani beach is situated 30 kilometers south of Mombasa. It is accessible by road and air from Ukunda Airstrip and the Moi International airport. The beach casts the image of a miniature paradise for any traveler coming across it for the first time.
Dotted with swaying palm leaves, the soft white sand, a shimmering ocean as far as the eye can see and the cool breeze teasing your senses, you cannot find such magnificence anywhere in the world. Beautiful greenery abounds all over the beach, giving it a pristine look.
Accommodation at Diani Beach Mombasa
Luxurious hotels, resorts, and private villas in Diani suit any traveler's budget.  These include the Water Lovers Beach Hotel, The Sands at Nomad, Grace House, and Leisure Lodge Resort.
Things to Do at Diani Beach Mombasa 
You can engage in several activities like snorkeling, water skiing,  beach games, kayaking, canoeing, jet-skiing, beach walking, shopping, wildlife safaris, scuba diving, sky diving, windsurfing, swimming with dolphins, and casino games.
Beautiful Beaches in Mombasa #2. Nyali Beach
Nyali beach is situated 20 kilometers north of Mombasa and is accessible by road from Mombasa city. The beautiful beach is very close to the town and the ideal place for someone who wants to mix business with pleasure.
You can quickly board a suite at the luxurious beach resorts and yet conduct your business in the city. It also harbors various amenities such as shopping malls, supermarkets, fitness centers, and restaurants.
Accommodation at Nyali Beach 
You will find different top hotels, budget hotels, and villas around Nyali suitable for solo travelers, small groups, or families. They include The Voyager Beach Resort, Reef Hotel, Nyali Beach Hotel, City Blue Creekside, and Suites.
Things to Do at Nyali Beach 
Beach sports like soccer and volleyball, snorkeling, swimming, kite surfing, scuba diving, visiting the crocodile farm, shopping, and cultural visit to Bombolulu Center and Fort Jesus, among many others.
Public Beaches in Mombasa #3. Shanzu Beach
Shanzu beach is located in Mtwapa, 15 kilometers north of Mombasa, and is accessible through the Moi international airport. It is the ideal place for travelers who want to enjoy both day and nightlife adventures because of the many entertainment clubs.
For nature lovers, the nearby Shimba Hills National Reserve, only 70 km south of Mtwapa, is an ideal place to visit for a glimpse of the African elephant, indigenous trees, antelopes, small game, and birds.
Accommodation at Shanzu Beach
Some great places to stay are The Serena Beach Hotel and Spa, Severin sea lodge, and Sarova white sands.
Things to Do at Shanzu Beach
You can experience culture trips to Ngomongo village, scuba diving, snorkeling, glass-bottomed boat trips through the coral reefs, and sailing.
Best Beaches in Diani #4. Watamu Beach or Turtle Bay
The scenic Watamu Beach is situated 28 kilometers from Malindi town. It is strategically located near Watamu national and marine reserve. The beach is accessible through the nearby Malindi airport, where you can connect a flight from the Jomo Kenyatta airport in Nairobi.
Accommodation at Watamu Beach
A variety of hotels offer different services at Watamu, from high-priced to budget hotels. They include the Sun palm beach hotel, Jambo Jahazi Bahari house, Twiga Beach Resort and Spa, Garoda Resort, Mawe Resort, Watamu Beach Hotel, Alawi Boutique Hotel, Medina Palms, and Arcadia cottages.
Things to Do at Turtle Bay
You can engage in swimming, beach walks, diving, cultural visits, wildlife safaris, nature walks, and many others.
Private Beaches in Mombasa # 5. Lamu Beaches
Lamu holds some of the most private and secluded beach locations North of Mombasa, such as Kizingo beach, Shela beach, and Manda Bay. They are among the beautiful, laid-back isolated beaches in Kenya you can access through the Malindi airstrip. 
The scenic palm-lined small beaches are perfect for relaxation and beach walking. The warm sandy beaches make one want to walk barefoot, naturally pleasurable in this car-free environment.
Accommodation at Lamu Beaches 
Shela beach house, Manda Bay Hotel and Kiwayu safari Village are some places to stay during your holiday here.
Things to Do at Lamu Beaches 
Activities include beach strolling, sea fishing, swimming, scuba diving, sunbathing, snorkeling, dhow sailing, cultural visits, kayaking, and bird watching.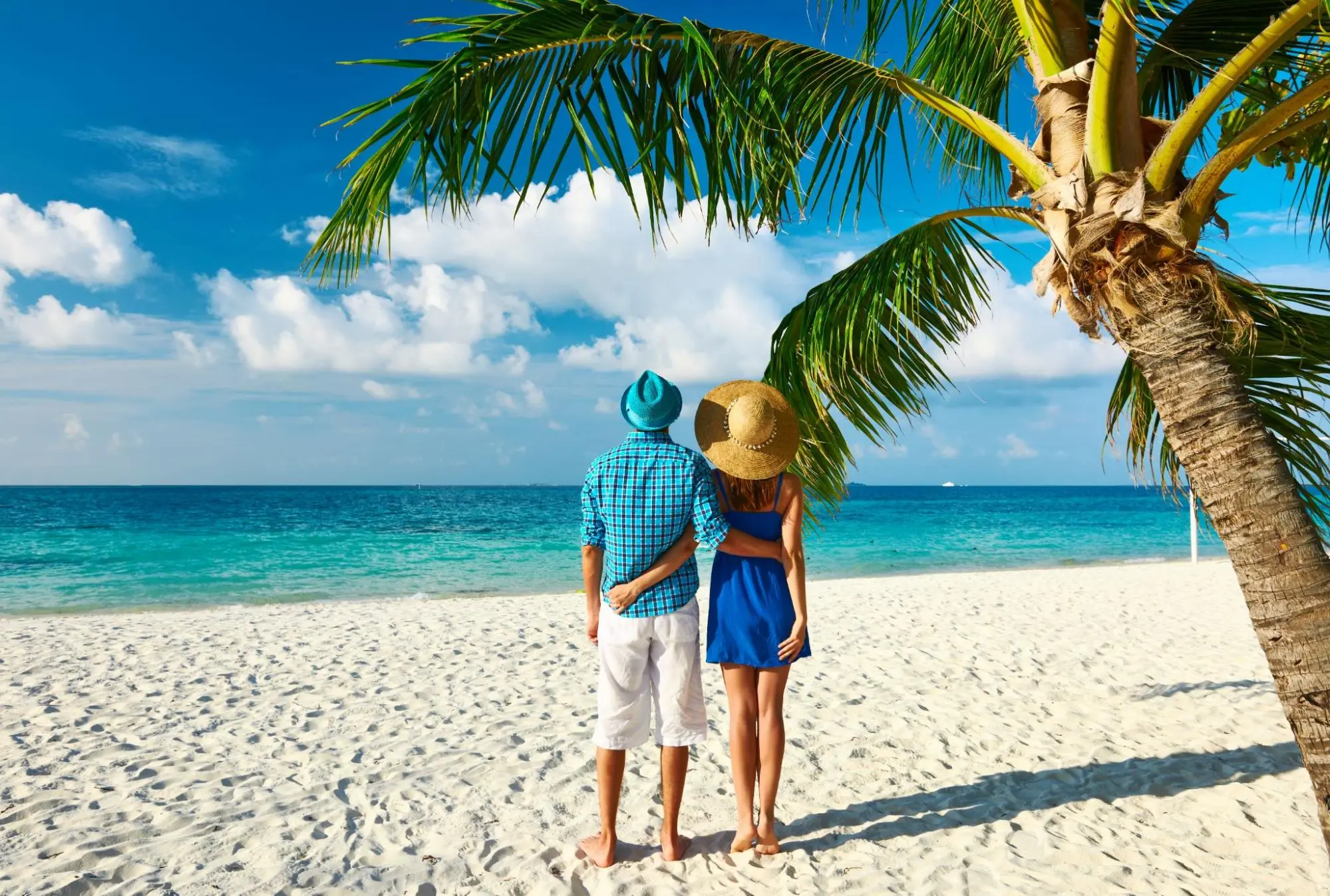 Best Beaches in Mombasa #6. Tiwi Beach
Tiwi Beach is situated a small distance from the well-known Diani Beach. It is accessible via the ferry at Likoni if you are connecting from the Moi Airport or taking the 30-minute drive from the nearby Ukunda Airstrip.
It should be one of the places you may consider if you are seeking some privacy during your holiday by the beach. The beautiful beaches in Mombasa are secluded, and you will enjoy watching the silvery sea without many distractions.
It is the ideal Mombasa beach for utmost personal reflection and will accord you some valuable peaceful moments.
Accommodation at Tiwi Beach 
The luxurious Amani Tiwi Beach Resort and private cottages such as Swahili house villa and Waterside villa are some of the accommodation options here.
Things to Do at Tiwi Beach 
You can engage in swimming, snorkeling, water skiing, windsurfing, and scuba diving.
The Best Beaches in Mombasa, Kenya #7. Kilifi Beaches
The two beautiful serene beaches, Bofa and Shauri Moyo, lie 60 kilometers north of Mombasa. The two beaches are secluded and provide a quiet resting place away from the hustle and bustle of the city.
Dotted by giant coral reefs and numerous palm trees, the unique beaches offer you complete privacy to sit, relax and enjoy the exquisite view of the shimmering sea stretching before you. Kilifi Bridge connects the two coasts.
The Creek at Shauri Moyo offers an excellent view of the Indian Ocean below.
Accommodation at Kilifi Beaches 
The Baobab beach resort, Kilifi bay resort, Vipingo Ridge, Mnarani Hotel, and other private cottages are available for any holidaymaker.
Things to Do at Kilifi Beaches 
Some activities include beach sports like soccer, bike riding, jogging, windsurfing, sunbathing, nature walks, snorkeling, and sailing. Others include cultural activities like visiting the Mnarani ruins, horse riding, and diving you may indulge in here.
Names of Beaches in Mombasa #8. Lantana Galu Beach
Galu Beach is 5 kilometers from Diani and is accessible by air from the nearby Ukunda Airstrip. The spectacular beach harbors many coconut palm trees and is a perfect blend of white sparkling sand against green lush tropical gardens.
The privacy here can be greatly enjoyed by couples, solitary travelers, or family holidaymakers.
Accommodation at Lantana Galu Beach 
They include Lantana Galu Beach Resort, Neptune Palm Beach Boutique Hotel, and Amber Villas.
Things to Do at Lantana Galu Beach 
These include kite surfing, camel riding, snorkeling, dolphin dhow safaris, nature walks to the Kaya Kinondo forest and village, deep-sea fishing, sky diving, beach sports,  and kayaking.
Best Beaches in Mombasa #9. Bamburi Beach
Bamburi Beach is 25 kilometers from the Moi International Airport and is accessible by road. It is near Mombasa city, and you can easily access the town facilities by taxicab. The beach is a favorite among couples and is ideal for honeymooners.
Accommodation at Bamburi Beach 
You can find accommodation at The Bamburi Beach Hotel and Sarova white sands Beach hotel.
Things to Do at Bamburi Beach 
They include water sports, glass board sailing, swimming, surfing, kayaking, snorkeling, scuba diving, jet-skiing, beach strolling, shopping, bike tours, picnicking, and cultural visits to Fort Jesus. 
The above are among the best beaches in Mombasa. However, there are more and smaller beaches that might probably interest you.