The Top 5 Watamu Beaches, Things to Do in Watamu, & FAQS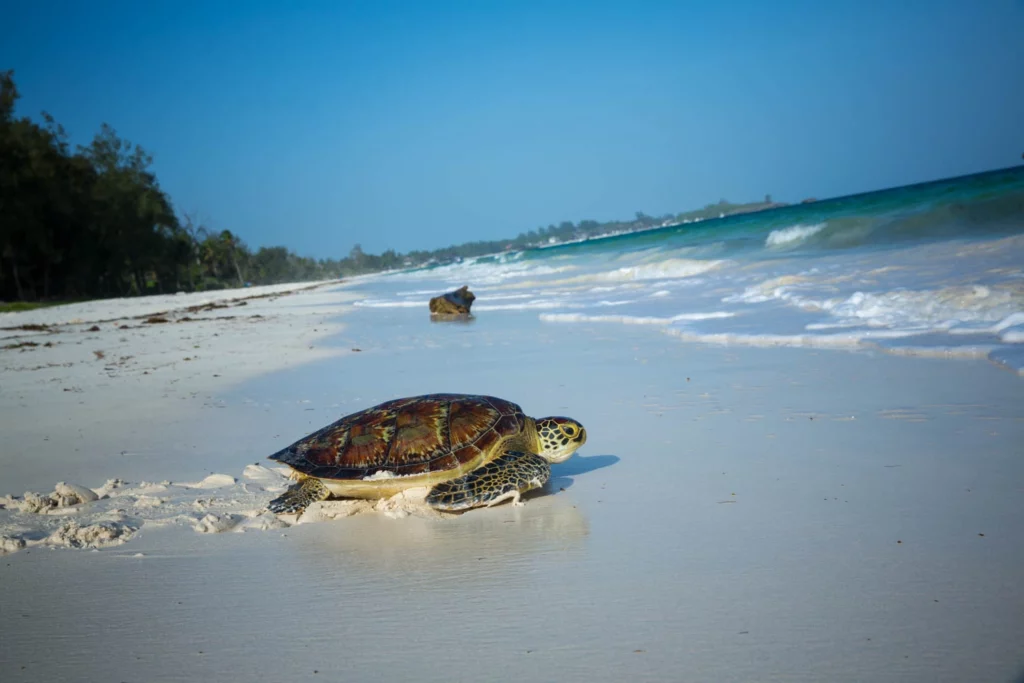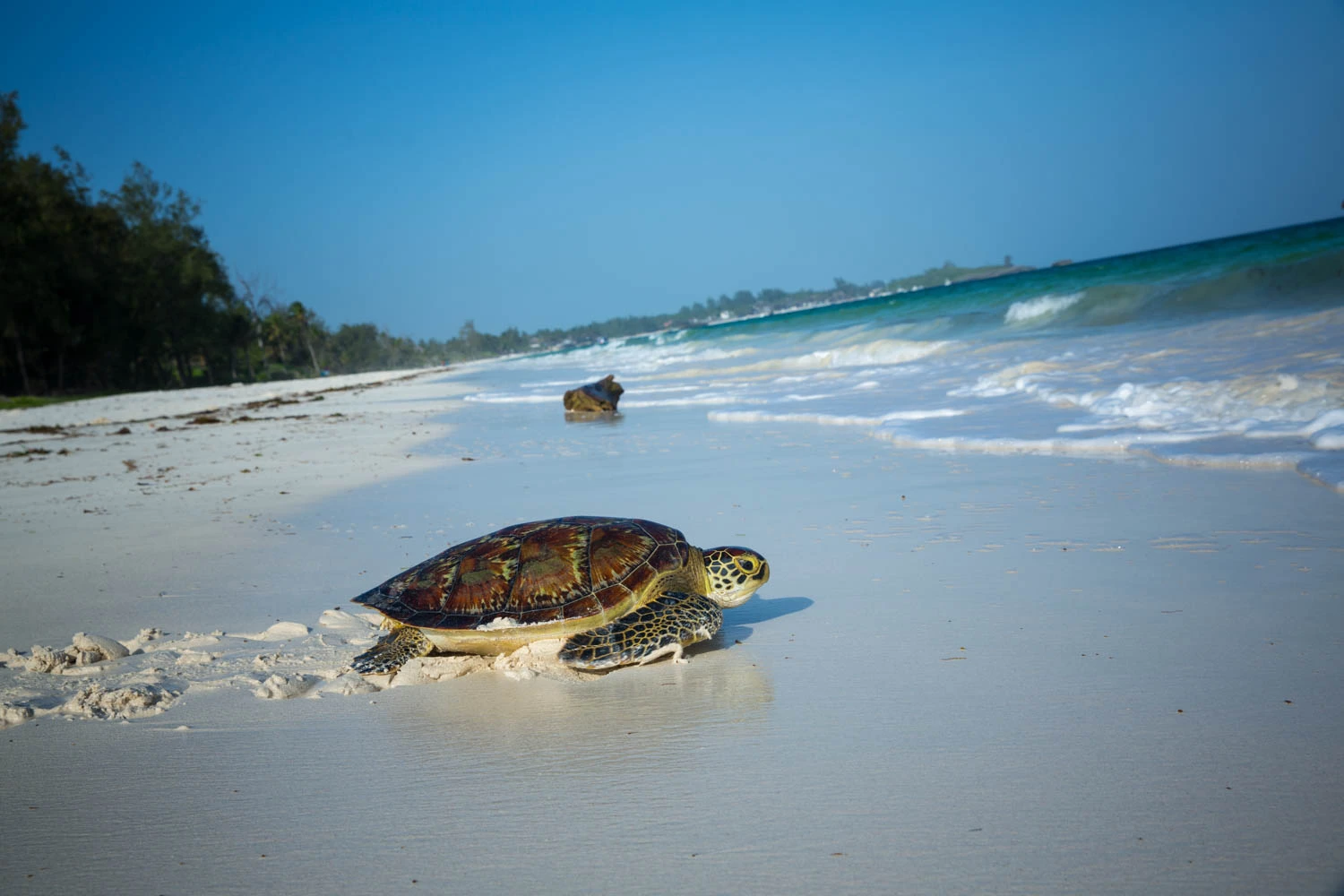 Watamu is a village 110km north of Mombasa and 15 south of Malindi. It sits silently on the palm-fringed shores of the Indian Ocean. They perhaps wish to keep the Watamu beaches alluring beauty secret. Or possibly allowing its stunning scenery to do all the talking.  
Watamu beach Kenya stunning shoreline, complete with inviting blue waters, sparkling white sands, serene ambiances, luxurious resorts, and impeccable views, has made it famous across the world. 
It is hard to find words to describe the surelity of Watamu beaches, but we will try our best.  An eloquent silence engulfs these beaches. The groans of its turquoise waters are cathartic. The white of its sands blinding.
Its waters, turquoise and wide, reflect the afternoon sunset, the only thing as bright and striking being the sunny blue skies above it.
Book Your Safari to the Best Beaches in Watamu Today
Our Most Booked Diani and Watamu Beaches Safaris and Other Packages
The Top 5 Best Beaches in Watamu - Best Watamu Beaches
The village's shoreline features white sand beaches like Papa Remo Watamu, Turtle Bay Watamu, Visiwa Watamu, and Garoda Beach, among others. There are also other attractions in this region, but before we look at that, here are the five best beaches in Watamu.
Pristine and serene, Watamu Beach sits 30km from Malindi, surrounded by the scenic view of the Indian Ocean and frequently graced by warm sea breezes. Its shoreline is top-ranking in the region; walks and lounges on it guarantee an unforgettable, liberating time.  
You will remember its coral gardens for its over 250 fish species, boating activities, and coral heads. Other activities include skydiving, beach sports, snorkeling, sea diving, surfboarding, and surfing. 
Romantic by the ocean lunches and starlit dinners are yet another way of experiencing Watamu Beach.  We recommend the best Watamu beach hotels like Resort Aquarius Club or the Italian-managed Garoda Resort for delicious Italian delicacies.
Between Watamu and Malindi sits a 10km beach so gorgeous it has been voted the best beach in the region twice. Its inviting waters are every vacationer's dream, Africans and Italians alike scrambling for a slice of this stunning pie. 
Previously known as Sardinia 2, the beach, at low tide, forms natural pools that are an absolute delight to swim and lounge around.  You can never get enough of kitesurfing, deep-sea diving, snorkeling, and surfing. The stunning view of the ocean makes the experience even more worthwhile. 
The views from ashore are mesmeric, the weather almost always too perfect, and the stretch of white sands is suitable for all beach sports. For ritzy nights is the Jacaranda Beach Resort which, apart from excellent views, comes unbeaten in service delivery and ambiance.
The Blue Lagoon's amazingness is encased in a circular lagoon south of the Watamu Village. The region is well protected, the only danger posed being you getting extremely addicted to its warm, tranquil waters. 
With the lagoon comes a wide range of hotels, resorts, and cottages that give you great ocean views. The coral gardens and islands in the far distance add to the attraction. 
So what do you do in a blue lagoon? Swim, sunbathe, do beach sports, barbeques, and interact with the locals.
The walks. You will most certainly remember these; long, fascinating, and cleansing, graced by a view like none other.  The Garoda Beach sits in peaceful silence 27km from the city noises of the bustling Malindi and another 113km from Mombasa.
With it comes a shoreline like none other, the ocean beautifully complementing its silky sands, the cold breeze going effortlessly with warm glasses of wine.   
To look forward to are the pools formed at low tide, which offer close-ups of a wide variety of sea creatures. You can also engage in kitesurfing, snorkeling, surfing,  or visiting the nearby Watamu TreeHouse for yoga.
About a kilometer in length, the stunning Mapango Beach is located north of Mombasa, where the ocean waters are at their calmest. The scenery is arresting; at its side, standing cliffs offer an aerial perspective of its white sands, palm-fringed shore, and clear waters. 
Its shallow waters make the beach a kid favorite, frequent giggles filling the air as the younglings wrestle in the warm waters. Canoeing, snorkeling, surfing, and swimming are favorites here. 
The most astounding of the Mapango Beach, we feel, is its vibrant atmosphere. Locals are friendly to a fault; their bars and barbecues are a joy you would not want to miss. 
Italians particularly love the area, more than a few of the resorts here being run by them- a case in point is the Lily Palm Resort.
The 5 Best Things to Do in Watamu - Fun Activities in Watamu
The perfect holiday in Watamu should include spending time on the beach, exploring underwater, and doing activities such as skydiving. Here are some things to do in Watamu if you intend to spend your next holiday in Kenya.
Watamu Marine National Park
Let not the calm exterior deceive you; over 500 fish species thrive deep within the Watamu National Marine Park waters. The UNESCO World Heritage park lies 120km from the highly urbanized Mombasa and approximately 28km from exotic Malindi. 
Within it also lies a coral garden exploding with color from the over 150 corals and sponges. The whale sharks, octopuses, barracudas, lionfishes, manta rays, green turtles, and angelfishes are always there to make your acquaintance. 
Scuba diving into these ultramarine waters is a portal into worlds of endless sea life and quaint corals. If the underworld spooks you out, you might consider trying out the glass-bottomed boats, which are equally exciting and mind-blowing. 
Other park activities include surfing, water skiing, snorkeling, and sunbathing.
Arabuko Sokoke National Park
We could go on and on about the Watamu beaches' splendor, but what is a trip to Kenya without some wildlife treats? The 420km² forest reserve nestles north of Mombasa, an arms' length from the Indian Ocean's waters. 
The Arabuko Sokoke forest hosts over 260 bird species, famous sightings being the pipits, owls, sunbirds, ground thrush, and weavers. On walks and hikes, you will likely spot a couple of elephants and buffaloes and experience its peaceful forest atmosphere. 
You will find the Gedi Ruins hidden among the lush forests. Shrouded by mystery, the Gedi ruins are speculated to have formed in the 13th century though scientists have no evidence to support this claim. 
Why the town was abandoned is a mystery, and its development level still baffles many. On the ruins are brick houses, a mosque, and a palace whose architecture, according to scientists, precedes the 13th century. 
The advanced city streets, running water, and flushing toilets contradicted the widespread belief that civilization was brought to Africa.
How about a toothless black cobra? No, seriously, you need to check out the Bio-Ken Snake Farm.  Located 5 minutes from Watamu beach, the snake farm hosts the most extensive collection of snakes in East Africa.
Vipers, puff adders, and black mambas are among its deadliest collection, its species totaling 127, in addition to other non-lethal species. The farm is your opportunity to learn all things snakes and how to differentiate a deadly snake from a non-deadly one among the lessons taught.
You also see other reptiles and amphibians collections, including lizards, toads, crocodiles, turtles, and geckoes. The snake farm opens every day from 10 am to 5 pm.
32km² wide and teeming with healthy populations of corals and seagrass, the Mida creek is an inlet stretching from the ocean into the Arabuko Sokoke.
The area is recognized for its wide bird variety and stunning scenery, which features widespread mangroves and palms. You would love catching the sunset on a cruise here, the orange of the evening going effortlessly with the serenades of the birds in the sky.
A glass of wine could also be pleasant as you negate through the endless water passages and channels meandering through the mangroves. Other fun activities include swimming, kayaking, bird watching, water sports, and paddle-boarding.
The Lake Ocean Conservation
Lake Ocean Conservation is a non-profit organization that protects the coastal marine environment. The conservation acts as a rehabilitation center and a safety net for injured and endangered turtles. 
Their detailed tours are excellent, and their hospitable guide takes you step-by-step through the emotional turtle adoption process.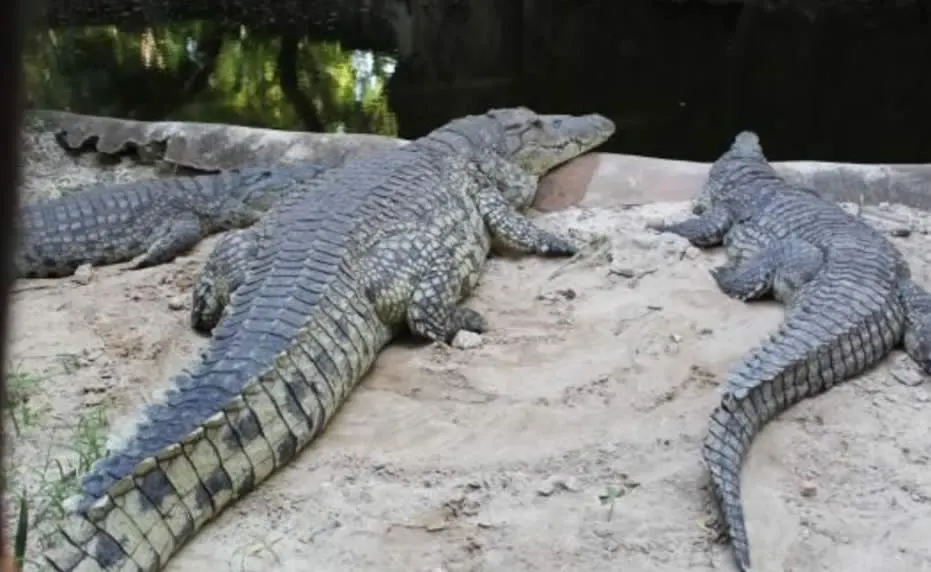 Frequently Asked Questions - Discover Watamu Beaches
We have looked at some of the commonly asked questions about Watamu Beaches. They will help you to discover this attraction.
What is the Best Time to Visit Watamu Beaches?
Besides being the most extended dry season, July to October records cool and sunny weather, which is unbeatable for beach vacations. The shorter dry season, which runs from January to February, is equally rewarding.
How Far are Watamu Beaches from Mombasa?
The distance from Watamu to Mombasa is approximately 108km. It takes about 2-hr 12min to cover this distance by car and about 45min by flight. The cheapest way to get there is by car, which will cost you USD 20, while the fastest is by flight costing from USD 100.
How Do I Get to Watamu Beaches?
You could take a 45 minutes flight from the JKIA to the Malindi Airport from Nairobi. The flights are available daily. It takes only 30 minutes to drive from the Malindi Airport to Watamu. 
A matatu is the cheapest option; it will cost you less than a dollar, while taxis average at USD 30. 
Alternatively, you could fly from Nairobi to the Mombasa International Airport, where it takes 90 minutes to drive to Watamu.  From Mombasa or Malindi take a taxi or matatu. Matatus are always cheaper options.
Is Watamu Safe for Tourists?
The Foreign and Commonwealth Office (FCO) renders safe visits to Watamu and all other coastal regions in Kenya. Was the norm with visits to all parts of the world, we recommend that you take the necessary precautions. 
Avoid dark, crowded places and always only carry the needed luggage with you. Avoid late-night travels, taking excess cash, and leaving your luggage unattended.
Is Watamu on the North or South Coast?
Watamu is on the north coast of Kenya. The town lies 105kms north of Mombasa and approximately 15kms south of Malindi.  South coast beaches are known for their beauty and beautiful scenery, soWatamu is dubbed 'the North's best-kept secret'.
Is There Uber in Malindi?
Yes, anytime, anyplace. A drive from the Malindi Airport will cost you anywhere from USD 10, while one from Malindi town will cost USD 8.
Malindi to Turtle Bay ranges starts at USD 10, while the Malindi Airport to the Sandies Tropical Village falls within the USD 2 price range.
How far is Watamu to Malindi?
Watamu to Malindi is an 18km distance covered within 34 minutes by car. The cheapest way to get there is by car, a self-drive specifically, which will not cost above USD 5. 
Alternatively, you could take a taxi, the fastest way to get there. But be ready to cough up not less than USD 55.