The Ultimate Guide to Shimba Hills National Reserve - The Sable Antelope's Abode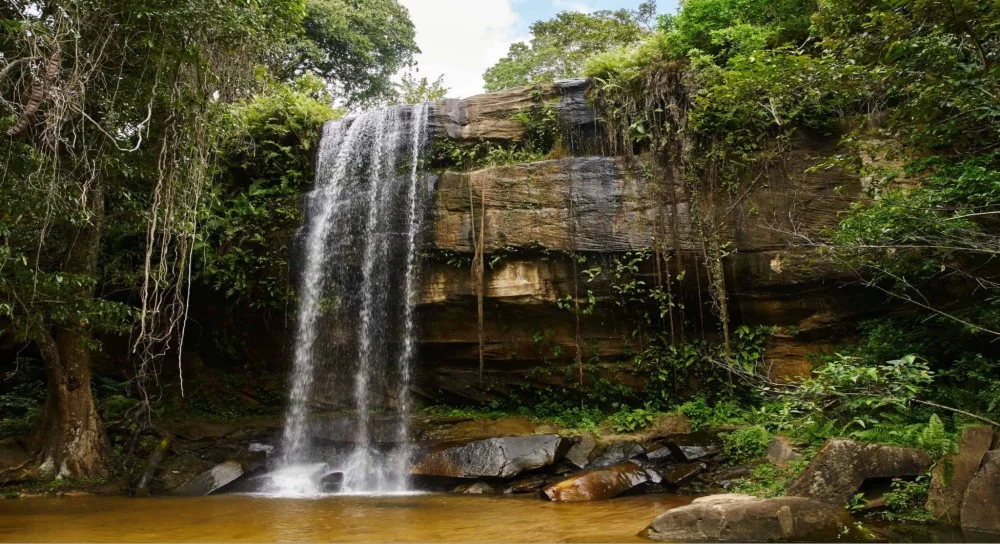 The Kenyan coast is famed for its white sandy beaches and serene islands. However, the region also has abundant wildlife and aquatic life. Shimba Hills National Reserve and Arabuko-Sokoke Forest are among the places you can spot wildlife. 
The reserve derives its name from the Shimba Hills above the palm-fringed Kenyan coast. A visit here with AjKenyaSafaris.com will guarantee you not only the tranquility of the cool sea breeze but also the pleasure of witnessing fantastic flora and fauna.
We will talk more about Shimba Hills National Park or Reserve in this piece, but before that, here is how you can book your safari with Aj Kenya Safari.
How to Book Your Shimba Hills Packages with AjKenyaSafaris.com
Our Most Booked Shimba Hills Packages and Other Safaris
The Ultimate Guide to Shimba Hills Park - Location, Park Fee, Accommodation, and More
Shimba Hills National Reserve is a coastal forest rich in fauna and flora and offers the highest destiny of elephants in Kenya. Other wildlife you will find here include bushy-tailed mongoose, elephant shrew, sable antelope, and other mammals like fruit bats.
Shimba Hills National Reserve Location: Shimba Hills Map
Mombasa to Shimba Hills is only a few kilometers apart and can be easily accessed through a 45 minutes drive from the city or Diani. The reserve is a 330 km2 divided plateau that rises steeply from the coast, just south of Kwale and 30 kilometers south of Mombasa.
The escarpment around the park rises from 120 meters to 300 meters across the plateau and 450 meters at Pengo and Marere.
Shimba Hills National Reserve Accommodation: Shimba Hills Lodge, Banda, & Camp
There are different categories of accommodations that you will find at this attraction. These larges from bandas to camps to lodges. Here is what you should expect when it comes to accommodation. 
Bandas (Cottages)
Sable Bandas is 2 kilometers from the gate; this Banda has four units holding two people. Its kitchen is well furnished.
Camping
The park has two picnic sites; Sheldrick Falls Walk and Ocean View, each with a capacity of 50 people, and two public campsites; Makadara and Professional, with a capacity of 50 and 100 people, respectively.
Shimba Rain-Forest Lodge
It is in the heart of the forest near the main gate and mingles perfectly with the park's ecosystem. The lodge has 20 twin beds with verandahs, giving you a relaxing place as you watch the birds around you.
Shimba Hills National Reserve Entrance Fee for residents and Non-Residents
It is one of the most affordable national parks and reserves you can visit in Kenya, whether you are a resident or a non-resident. The park fee varies with season, and here is a breakdown of the high season's entrance fee:
Non-Resident Adult – USD 25

Non-Resident Child – USD 15

Resident Adult – USD 3

Resident Child – USD 2.15

Citizen Adult – USD 3

Citizen Child USD 2.15
Shimba Hills National Reserve Day Trip - Touring the Shimba Hills National Park
You can visit the reserve all year round. Its proximity to Diani and Mombasa makes it possible for tourists to carry out day trips.
The Top 5 Attractions at Shaimba Hills National Reserve
Shimba Hills Forest is a vital bird area and offers support to forest birdlife, while the grasslands support species such as Croaking Cisticola, Zanzibar Red Bishop, and Red-Necked-Spur Fowl. The dense Mwalugange Forest and scenic Sheldrick Fall are also found together with four campsites.
Amazing View from Pengo Hill
The hill is 450 meters high and offers a stunning view of the landscape around the park. You can see Elephants in reserve using binoculars from this point.
Other views from Pengo Hill are Tsavo plains, Taita Hills, Mount Kilimanjaro, the Indian Ocean, and Chale Island.
Sheldrick's Falls - Shimba Hills Waterfall
These impressive Shimba Hills waterfalls cascade 25 meters over the cliff. The falls are ideal for swimming and a picnic.
A guided walk by a ranger along the 2 kilometers footpath will enable you to witness some buffalos or a herd of trumpeting elephants safely.
Wildlife in Shimba Hills National Reserve
This is the only park in Kenya where you will see the threatened Sable Antelope. These antelopes have distinctive white and black marks on their faces and horns, which are sable-shaped; they are primarily seen in the grassland at Lango Forest or Buffalo Ridge.k
Shimba Hills National Park also has the highest density of elephants in Kenya. The large numbers were unsustainable in reserve, and some were relocated to Tsavo East, leaving a good number in the forest.
This gave birth to the Mwaluganje Elephant Sanctuary to reduce wildlife conflict with farmers. Large herds of buffalo are also spotted in reserve.
Also available are leopards, giraffes, hyenas, bush pigs, vervet & Columbus monkeys, bush duikers, bushbucks, and the red shrews. Reptiles such as the Gecko, lizard, python, and cobra are also residents in this park.
Different Species of Birds
Bird watching is one of the activities you can engage in while here. Birding in reserve is highly prolific, with many birds being regionally and globally endangered. The region has recorded 111 different species of birds. 
These birds include the Ground Thrush, Crowned Eagle, Flycatcher, Sokoke Pipit, Snake Eagle, Hawk Eagle, and Fischer's Turaco. Additionally, about 295 species of butterflies can be seen dazzling in the park's ecosystem, while frogs, reptiles, and lizards are also well represented.
The park's forest is among the largest in Eastern Africa, with a great variety of plant species of Kenya, most of which are rare. The rain forests surrounding the hills are unique and are among the few remaining rain forests around the coast worldwide.
This forest has more than 1,100 different plant species; 280 are only found in this reserve, and 19 are rare. Orchid flowers are also found here, along with the cacullata, Eulophia wakefieldii, and Eulophia linvingstoniana.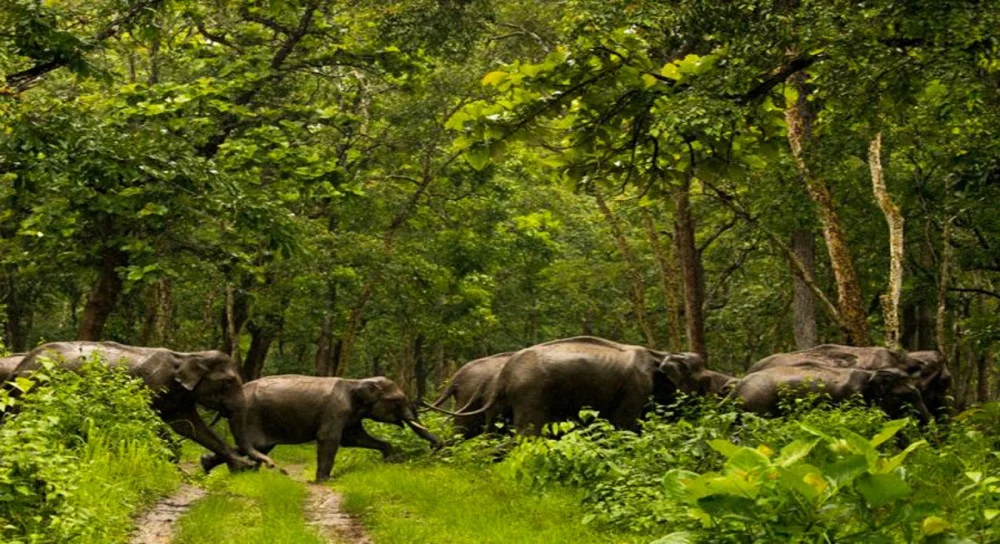 Top 5 Activities and Things to do at Shimba Hills National Reserve
With so many great attractions, there are several things you can do at Shimba Hills National Reserve. Below are some of the activities you can try out.
You can take an exciting game drive in the undulating terrain to spot the abundant wildlife here. A dawn drive when the sun rises over the peaceful park will bring you face to face with the early risers. These can include giraffes grazing in the dewy shrubs and buffaloes returning to hide after a night of feeding.
A 4-wheel drive is recommended, especially on the road winding up the viewing area and picnic sites because of the steep incline. A guided afternoon game drive is also a good idea since most animals sleep during the day due to hot temperatures.
It is possible to spot the determined sable antelope fighting off large predators using its protective horns. The best animal viewing points are Longo Forest, Buffalo Ridge, and Giriama Point.
Because of the dangerous animals, walking in national reserves and parks is not allowed in Kenya. However, with an armed game warden, you can explore the Shimba Hills National Reserve on foot.
The guide will also help you spot animals, plants, and birds.
Trekking and hiking trails are well marked, and some lead to lookout areas and picnic sites. During your trekking session, it is advisable to take a guide with you, some drinking water, sunscreen, and a hat.
Birding is one of the most incredible activities in the park, with over 111 species recorded. Late March and April are rewarding as migratory birds join the endemic species.
Moreover, the park is always a birding area regardless of the time of year you visit.
The park's scenery is spectacular and much better than the savannah parks of Kenya;  in this park, be assured of the best photo opportunities around every corner of your path.