The Classic Nairobi Day Tours Itinerary to Nairobi National Park and Nairobi Animal Orphanage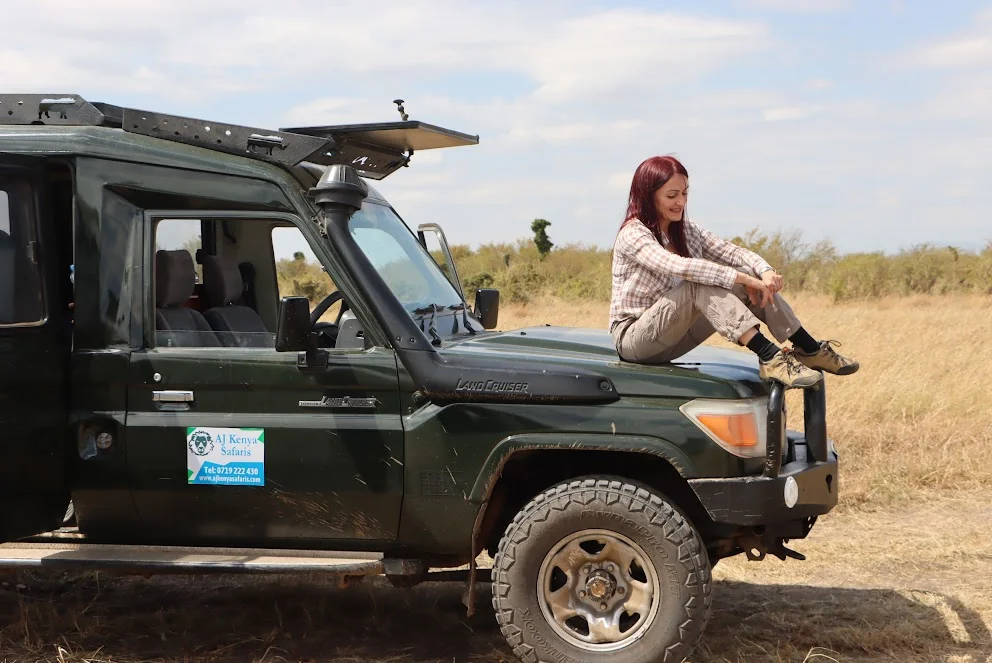 Kenya offers endless opportunities when it comes to wildlife safaris. But you might not always have the time to go for a 2-day, 1-night safari in Amboseli or a 3-day, 2-night tour in Masai Mara. That is when Nairobi Day Tours come in handy, like the Nairobi National Park and Giraffe Center Trip.
Nairobi day trips let you experience the Big Five, Big Cats, and other wildlife in Kenya's capital, Nairobi. And AjKenyaSafaris.com safari consultants have crafted the best Nairobi day tour to give you the adventure of your life. 
The 1-day in Nairobi safari will see you visit Nairobi National Park and Nairobi Animal Orphanage.  
How to Book Your Nairobi Tour Package with AjKenyaSafaris.com Ltd.
Book your Nairobi day tour today by calling or sending a WhatsApp message at +254-748-258-880. We are also available via email at james@ajkenyasafaris.com or safarioffers@ajkenyasafaris.com. 
We are a team of local tour and travel providers with years of experience in this industry.
The Summarized Nairobi City Tour Itinerary to Nairobi National Park & Giraffe Center 
| | |
| --- | --- |
| Trip Details | Highlights |
| At Around  6 AM | Pick Up at JKIA, Nairobi Hotel, Apartment, or Residence |
| At Around  7 AM | Park Fee Payment, Document Check, & Visit Bathroom |
| At Around 7.20 AM | Morning Game Drive at Nairobi National Park |
| At Around 10 AM | Short Photo Session at Kingfisher Camp |
| At Round 10.20 AM | Final Game Drive at Nairobi National Park |
| At Around 1 PM | Break for Lunch |
| At Around 2 PM | Spend Time at Nairobi Animal Orphanage |
| At Around 4 PM | Transfer JKIA, Nairobi Hotel, Apartment, or Residence |
| Items Included | 4×4 safari land cruiser, Professional safari guide, Bottled mineral drinking water, Game drives at Nairobi National Park, Visit Nairobi Animal Orphanage, & More |
| Items Excluded | Park Fees, Lunch, Personal Expenses, & Pick Up Outside Nairobi |
| Safari Price | Price Per Person Sharing USD 34 |
The Detailed Nairobi Day Tours Itinerary – Nairobi National Park & Nairobi Animal Orphanage 
Here is the complete guide/itinerary of the Nairobi National Park and Nairobi Animal Orphanage.
At Around 6:00 am – 7:00 am: Pick-Up & Road Trip to Nairobi National Park
Our professional safari guide will pick you up from JKIA, apartment, Nairobi hotel, residence, or any other place in Nairobi in the morning. The driver/guide arrives at the stated pick-up point at least 30 minutes before the departure time.
He will brief you about the safari and then welcome you to your exclusive 4×4 safari land cruiser. Your Nairobi day tour starts now will the transfer to the park. D
At Around 07:00 am – 07:20 am: Park Fee Payment, Document Check, and Bathroom Break
You descend from the 4×4 land cruiser to stretch your legs and visit the washrooms to relieve yourself. Get your nationality verification document ready – the game rangers will request you to prove your residence or non-residence status soon.  
This is also the time to pay the park fee, which is not included in our Nairobi Nairobi Park and Nairobi Animal Orphanage tour.
At Around 07:20 am – 10:20 am: Morning Game Drive at Nairobi National Park
The safari guide should be driving through the thick forest by 07:20 am to look for the animals. Our half-day tours in Nairobi National Park start officially when entering the park.
Five minutes into the park, you should be heading to the savannah sections, where you can spot different types of animals and birds. You might spot various animals like zebras, giraffes, gazelles, elands, topis, and antelopes.
There is a 5% chance you will spot a leopard hiding in the bush. You will continue for about 2 hours and then have a photo session. Note that you can opt-out of this experience if you are not a photo person.
At Around 10:20 am – 11:00 am: Kingfisher Picnic Site Photo Session
Our safari guides are professional photographers who can capture great photos. On request, our guide can carry a camera, but it is always advisable to come armed with one. 
You will stop at this picnic site for about 30 minutes to ensure you capture the moment through your phone and our camera. Pose in front of the photographer to capture the moment forever. Of course, you will continue to take photos throughout the trip.
At Around 11:00 am – 1:00 pm: Mid-Morning to Afternoon Game Drive at Nairobi National Park
You continue with the game drive for about 2 hours as you head to the exit. This time watch out for buffalos, rhinos, lions, and more of the giraffes, zebras, antelopes, and ostriches.
Your Nairobi National Park Tour cannot be complete if you do not head to one of the few human-made dams inside the reserve to look for crocodiles and hippos. There is an 80% chance you will see the hippos and only a 10% chance of spotting the crocodile.
But you can be 99% sure of spotting aquatic birds, waterbucks, and other animals that stay on and around water bodies.
At Around 1:00 pm – 2:00 pm: Break for Lunch 
You will have a one-hour break to take lunch before you check in at the Nairobi Animal orphanage. The lunch is not included in the safari package.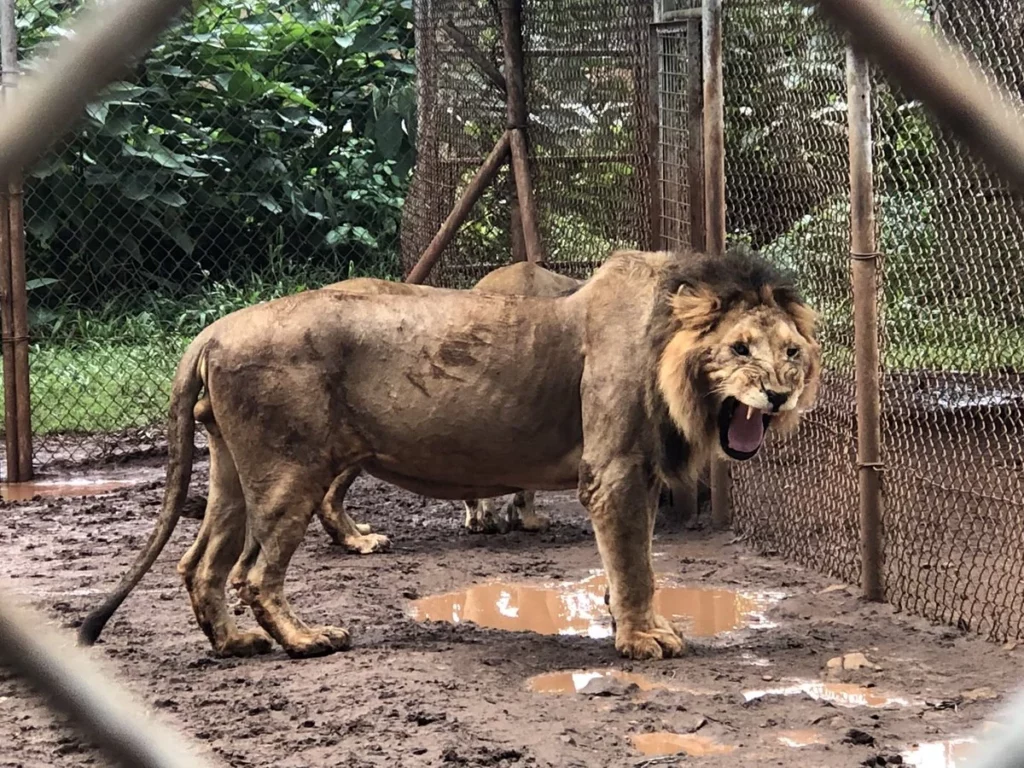 At Around 2:00 pm – 4:00 pm: A Tour of the Nairobi Animal Orphanage
You might have seen the lions, hyenas, and other animals during the game drive at the park, but this time you will get close to them. You will spend the afternoon here as you learn about the animals in rehab.
At Around 4: 00 pm: End Of Nairobi Day Tours 
We hope you had fun spotting four of the Big Five, some Big Cats, and lots of elands, antelopes, zebras, ostriches, waterbucks, hippos, and more. You will leave the animal orphanage at 4 pm and get a transfer to JKIA or a hotel.
Items Included in Nairobi City Tours Excursions Price
Pick-up and drop-off
Service of an English and Swahili speaking guide/driver
Exclusive use of a 4×4 safari land cruiser or safari van
Mineral bottled drinking water
Nairobi Day Tours Price Excludes:
Tips for driver/guide
Snacks, soft drinks, meals, and other drinks
Nairobi national park charges/entry fee
Nairobi animal orphanage entry fee
Money transfer fee
Nairobi National Park and Animal Orphanage Price Per Person 
| | | |
| --- | --- | --- |
| No. Of Travellers | Using a Safari Van | Using a Safari Land Cruiser |
| 6 Pax | USD 34 | USD 50 |
| 5 Pax | USD 40 | USD 60 |
| 4 Pax | USD 50 | USD 75 |
| 3 Pax | USD 67 | USD 100 |
| 2 Pax | USD 100 | USD 150 |
| 1 Pax | USD 200 | USD 300 |
A Complete Guide to Nairobi National Park
Nairobi National Park offers a wide range of wildlife and rests on a 117 sq. ft. of land. It is among the smallest reserves in Africa, making it the perfect destination for a 1-day safari in Kenya, often combined with Nairobi Animal Orphanage.
The park shelters 4/5 of the Big Five, including lions, buffalos, leopards, and rhinos. Other animals found in this park include gazelle, zebra, eland, giraffe, waterbuck, cheetah, baboon, impala, hartebeest, hippo, crocodile, and many more.
A day tour to Nairobi National Park also allows you to spot at least 100 bird species of the over 400 present. Most are migrants' birds that pass at the park from March to April.
The park has a diverse habitat with rich flora and fauna. It is mainly a wide-open grassland with a few acacia bushes. The park also has a permanent river and riverine forest in the south and a highland forest on the western side.
Different environments have arisen due to human-made dams, providing life to hippos, crocodiles, and aquatic birds.
A Guide to Nairobi Animal Orphanage
Nairobi Animal Orphanage was established in 1964. It shelters and treats different birds and animals needing care after abandonment or injury.
The orphanage hosts parrots, ostriches, hyenas, cheetahs, lions, jackals, and other wildlife. It is a good place for a family weekend outing – the children find it educational and fun.
The orphanage is situated inside Nairobi National Park, making it a convenient place to visit during the park's game drive.