3 Days, 2 Nights Masai Mara Huduma Day Safari Package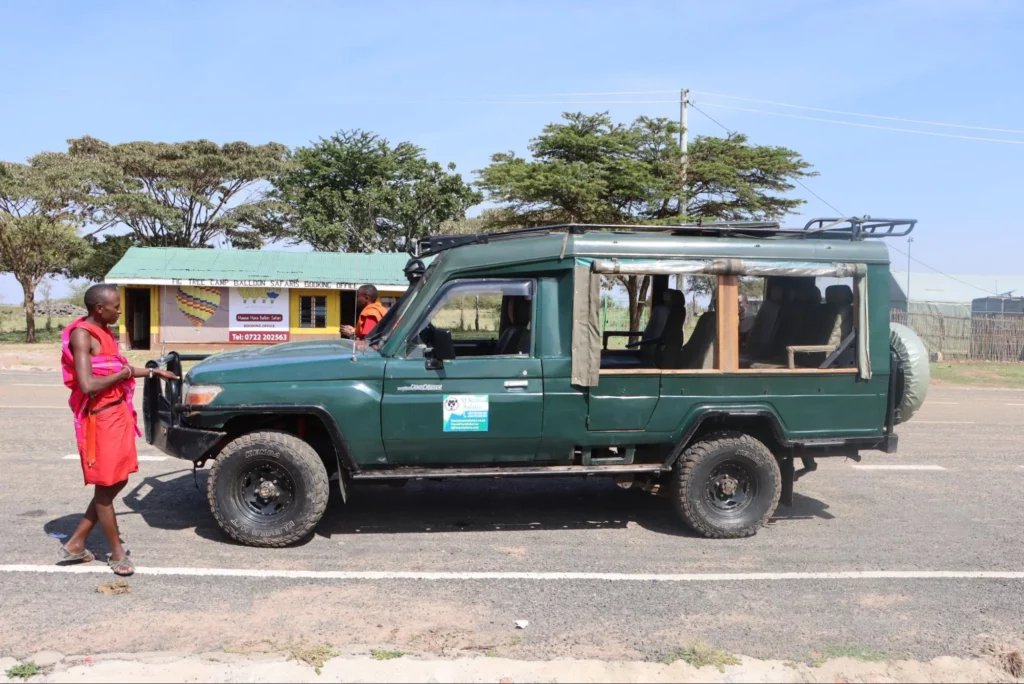 Explore the grassland of Masai Mara National Reserve with our 3-day, 2-night Huduma day safari package valid for the month of October. We take you to the center of the action where you get an opportunity to watch the Big Cats in action and sight the Big Five.  
There is no better way to spend your Huduma Day holiday than visiting the Masai Mara. We have the detailed Masai Mara itinerary below.
Book Your 3 Days, 2 Nights Masai Mara Huduma Day Package Now 
We are the leading tour and travel company in Kenya. You can book your safari with us by reaching out through Phone/WhatsApp +254-748-258-880. You can also reach us through james@ajkenyasafaris.com or safarioffers@ajkenyasafari.com.
The Summarized 3 Nights, 2 Days Huduma Day Masai Mara Safari
| | |
| --- | --- |
| Items | The Trips Highlights |
| Day 1 | Pickup from Nairobi, Transfer to Masai Mara, & Afternoon Game Drive |
| Day 2 | Full-Day Game Drive at Masai Mara |
| Day 3 | Morning Game Drive, Visit a Maasai Village, & Transfer to Nairobi |
| Items Included | Pickups and transfers, full-board accommodation, safari land cruiser, professional safari guide, park fees, bottled mineral drinking water, and more |
| Items Excluded | Personal expenditures, International flights, Money transfer fee, and tips |
| Safari Price | Per Person – Starting from USD 950 |
The Detailed 3 Days, 2 Nights Huduma Day Masai Mara Detailed Itinerary
This itinerary outlines the day-by-day activities that you will undertake and enjoy during your visit to Masai Mara on Huduma Day.
Day 1: Pickup from Nairobi, Transfer to Masai Mara, & Afternoon Game Drive 
The first day will see our qualified driver/tour guide pick you at the agreed location, brief you about the tour, and then embark on a 6-hour road trip to Mara. Our tour guide will arrive at the designated pick-up point at least 30 minutes before the departure time.
Your Huduma Day weekend fun will begin as soon as you get briefed and depart for the Viewpoint. Our safaris involve capturing the moment whenever possible, and that is why we make stops when the opportunity to take photos arises.
The Viewpoint is the ideal place for you to take photos, stretch your legs, and visit the bathroom. From here, the journey to Narok takes just over 2 hours, and it gives you a world-class view of the countryside inside a Land Cruiser.
You might have started to get tired after that long drive, but you are in luck because the second stopover is upon us. Here we will get out of the Land Cruiser to stretch our legs, visit the bathroom, and do some final shopping at Narok Town.
The next stage of our Huduma Day to Masai Mara National Park will see us hit the road for about 3 hours. We will drive via Masai Mara's Sekenani Gate, through the park, and exit through the Talek Gate if you are staying inside the reserve.
If you are staying outside, we will take you to your accommodation. The accommodation is on full-board (bed, breakfast, lunch, and supper). We will leave you there for about 2 hours to take lunch, freshen up, and relax.
You might have spotted a few animals when resting in your hotel, but that is just a taste of what the afternoon game drive offers. We will head out to look for different types of wildlife, and this time you might come across birds, zebras, antelopes, impalas, giraffes, and other mammals and reptiles.
Today's game drive will end at 6 pm. We will go back to the hotel for dinner and overnight rest – you can enjoy other activities like swimming.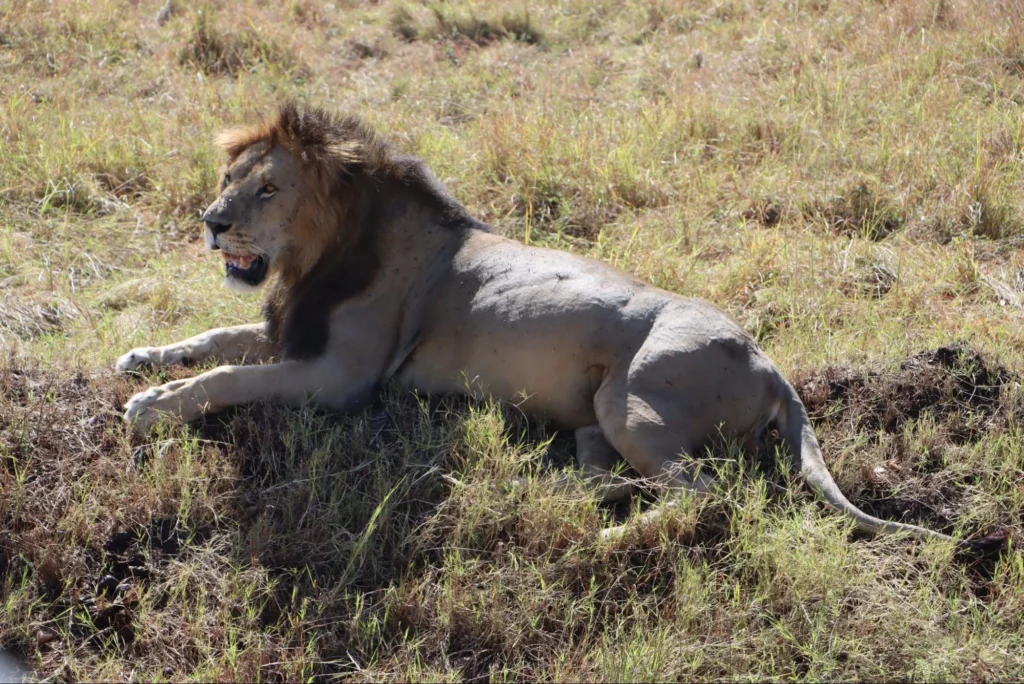 Day 2: Full-Day Game Drive at Masai Mara with Packed Lunch
 Today is the day you will experience the wildlife of Masai Mara. We will carry packed lunch and water and only return to the hotel at around 6 pm. We will wake up early, take breakfast, and be in the Land Cruiser by 7 am.
You will start to experience the varied and high concentration of Masai Mara wildlife after the 500 meters drive. The better part of the morning to mid-morning will see us traverse this savannah in search of lions, elephants, cheetahs, buffalos, wildebeests, ostriches, giraffes, zebras, hyenas, foxes, leopards, and other animals.
You might even see a cheetah or lion make a kill or even a leopard taking its meal up a tree. By noon, most animals might have gone into hiding to take cover from the sun. We will find the best location to set up a picnic site and take lunch and photos.
After lunch, this time we will head toward River Mara to look for crocodiles, hippos, and other animals that stay in and around water. Our game drive will continue until dusk. Now we can head back to the hotel for an evening meal and rest.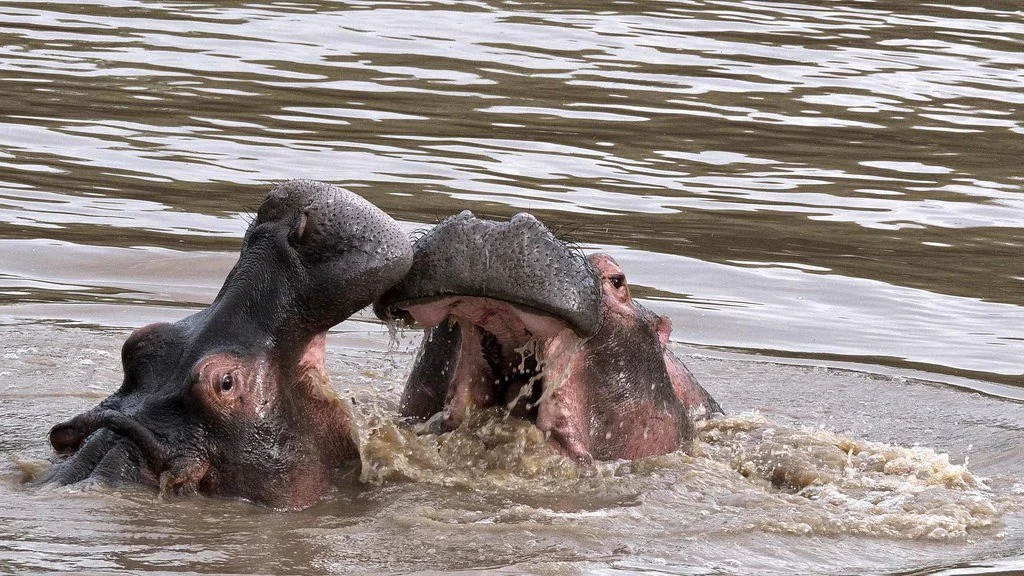 Day 3: Morning Game Drive, Visit a Maasai Village, & Transfer to Nairobi
The Huduma Day weekend is coming to an end, and today we will have breakfast and then enjoy a morning game drive at Masai Mara National Reserve. This drive will continue until around 10 am, the perfect time to head to a Maasai village.
You will learn about the Maasai culture at the village before starting the road trip to Nairobi. You will be in Nairobi by 4 pm. We will transfer you to JKIA or the agreed dropoff location.
What is Included in the Huduma Day Safari Packages Price?
Pick-up and drop-off in Nairobi 
2-night accommodation at Masai Mara 
3-meal per day – breakfast, lunch, and dinner
Bottled water – 1 liter per day 
Service of an English and Swahili speaking guide/driver
Entry fee to Masai Mara National Park
Afternoon game drive at Masai Mara on day 1
Full-day game drive at Masai Mara with packed lunch on day 2
Morning game drive at Masai Mara on day 3
Visit a Maasai village on day 3
Lunch at Narok town on day 3
What is Excluded from the Huduma Day Safari Package Price 
Personal expenses
Tips to guide/driver
Any other drink except water, like beer, wine, juice, and others
Money transfer fee
Hot air balloon at Masai Mara – USD 500 Per Person 
Huduma Day Safari Package Cost Per Person for 2023 – Based on 2 Pax
| | |
| --- | --- |
| Masai Mara Hotel  | Price Per Person  |
| Crocodile Camp | USD 950 |
| | USD 1095 |
| Mara Maisha Camp | USD 1305 |
| Zebra Plain Masai Mara | USD 1045 |
| Sentrim Masai Mara | USD 1055 |
| Mara Serena Safari Lodge  | USD 1627 |
The price is valid for people traveling during the month of October as we celebrate a whole month of Huduma Day at AjKenyaSafaris.com. 
What is Huduma Day?
Huduma Day is a Kenya public holiday that falls on the 10th of October every year – a day when public institutions and most private businesses remain closed. It is the perfect time to take your family for a 3-day, 2-night Masai Mara Holiday.
Formerly called Moi Day, the holiday was marked to honor the former president of Kenya, Daniel Arap Moi. The day was renamed to Huduma Day in 2020 to fulfill the late president Moi's desire that it should be celebrated as a day of volunteerism and service.
President Moi died on the 4th of February 2020 at the age of 95 years.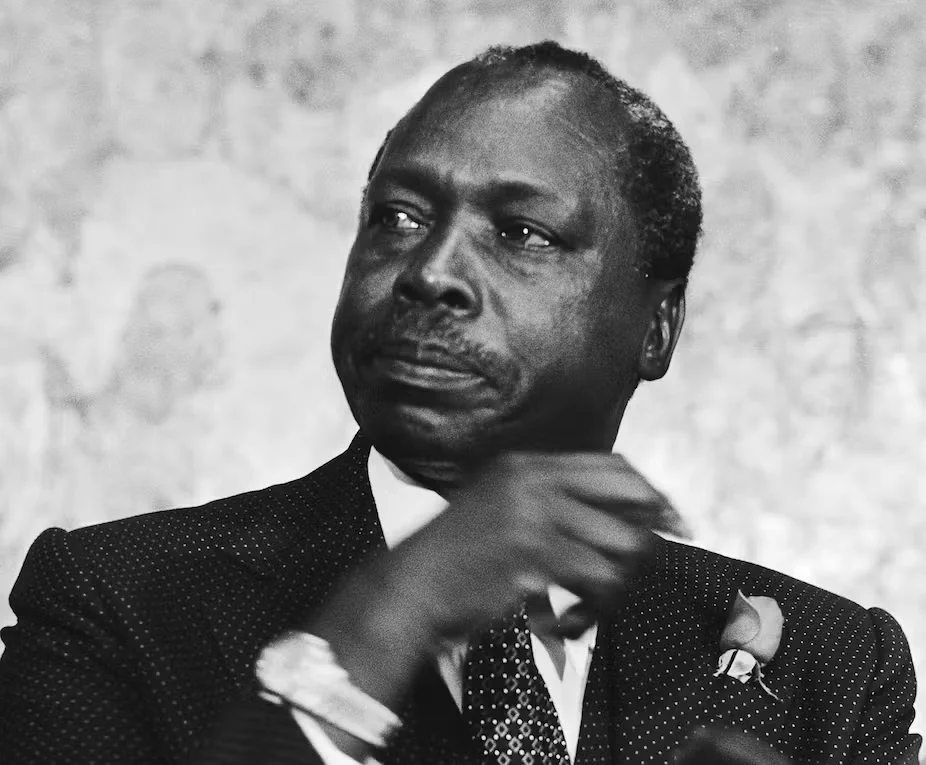 About Masai Mara National Reserve
Masai Mara Park is among the most popular safari destinations in Africa, and it won Africa's Leading National Park honor six times in a row from 2013 to 2018. It rests in the Great Rift Valley and covers an area of 1,510 sq. km, which is about 0.01% of Africa's landmass.  
However, that small savannah hosts at least 40% of all the large mammals found in this continent. The reserve plays host to the annual Great Migration that sees over 1.8 million wildebeest, zebra, and antelope arrive in Mara.
That world wonder occurs from July to November, meaning that a visit to Mara during Huduma Day allows you to be part of this experience. Masai Mara offers other attractions like over 400 bird species and 95 species of reptiles, amphibians, and mammals.
A successful Safari to Masai Mara often includes sightings of elephants, lions, cheetahs, buffalos, antelopes, hyenas, hippos, elands, crocodiles, gazelles, waterbucks, impalas, zebras, and other wildlife.
A good day should also see you spot a leopard, serval, foxes, jackals, and over 20 species of bird. It is a family-friendly destination where you can enjoy a bush dinner, hot air balloon safari, a visit to Maasai village, sundowner, and a bonfire adventure.