5 Days, 4 Nights Easter Holiday Packages in Kenya Itinerary and Price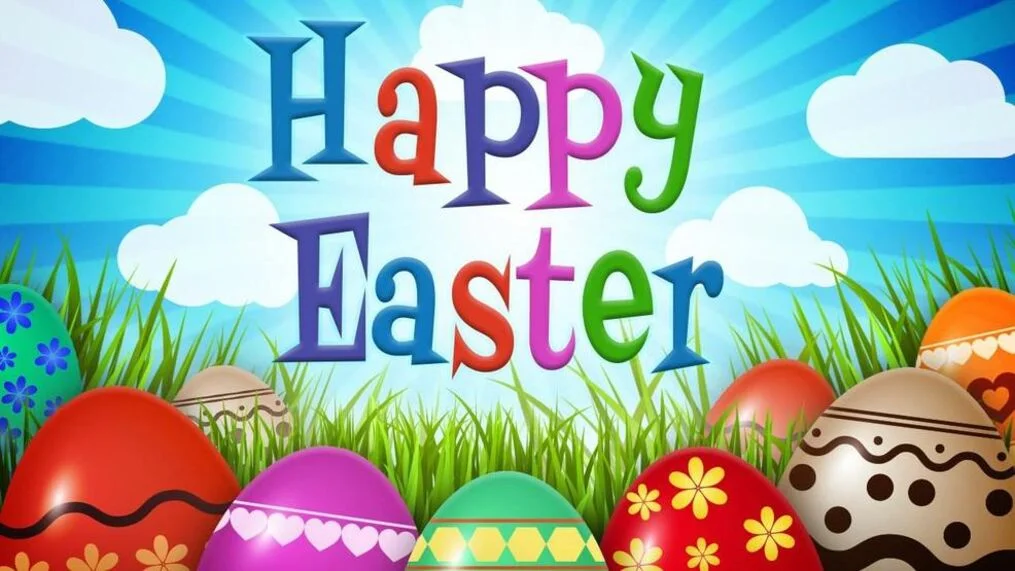 The Easter holiday is a time to relax and spend time with family. We are pleased to announce our Easter Holiday Packages in Kenya. Our package includes pickups, hotel accommodations, and a variety of excursions and activities. We hope you will join us for this beautiful opportunity to explore Africa's largest country.
Our 5 days Easter holiday package will see you experience the best of Kenya's wildlife and activities. The Easter tour packages see you visit Lake Nakuru National Park, Lake Naivasha, Hell's Gate National Park, and Amboseli National Park within 4 nights.
Book Your Easter Holiday Packages in Kenya Today  
Your Easter safari starts now when you send us an email to james@ajkenyasafaris.com or safarioffers@ajkenyasafari.com. You can also reach us at+254-748-258-880 through WhatsApp or phone. 
We are the local experts in planning the best 5 days and 4 nights for Easter holiday packages in Kenya.
The Summarized, 5 Days, 4 Nights Easter Holiday Package Itinerary 
Trip Details
Highlights
Day 1

JKIA Pickup, Transfer to Nakuru, & Game Drives

Overnight at Sarova Lions Hill Game Lodge

Day 2

Cycling at Hell's Gate, Boat Ride at L. Naivasha, & Walking Safari at Crescent Island

Overnight at Sawela Lodges

Day 3

Giraffe Center, David Sheldrick, & Transfer to Amboseli

Overnight at Kibo Safari Camp

Day 4

Full-Day at Amboseli National Park

Overnight at Kibo Safari Camp

Day 5
Morning Game Drive & Transfer to Nairobi
Items Included
Pickups, Transfers, Game Drives, Safari land cruiser, Safari Guide, Park fees, Activities, Full-board accommodation, & More
Items Excluded
Laundry services, Money transfer fee, Tips, and Hot air balloon
Safari Price
Per Person Sharing from USD
The Detailed, 4 Nights, 5 Days Easter Holiday Safari Itinerary 
Easter is a time for celebration and family gatherings. It's also a time when many people travel to visit friends and relatives. If you're planning to travel during Easter, here is a five day itinerary you should consider.
Day 1: Pickup from JKIA, Transfer to Lake Nakuru, & Game Drive at Lake Nakuru National Park
You will meet our professional tour guide at the airport, ready to welcome you to Kenya, where after greetings, you will get a short brief of what to expect. After this, the guide will lead you to a 4×4 luxury Land cruiser ready to start your 5-Days adventurous Easter trip in Kenya.
The journey from Nairobi to Nakuru takes about 2 hours non-stop, but today you will take about 3 hours as you will make a stopover along the way. You will make a stopover at the Great Rift valley viewpoint to have a closer look at one of the most fantastic sceneries in the world.
The Great Rift Valley is a 7,000km long trench that originates from Lebanon in Asia through East African countries to Beira Port in Mozambique in Africa. Although it's a fantastic sight, it also has many fault lakes, rivers, and volcanic mountains, which attract tourists.
During the stopover, you will get an excellent opportunity to take photos with the great valley in the background, stretch, and enjoys some drinks to freshen up. The journey to Nakuru National Park will continue after spending about an hour at the Great Rift Valley Viewpoint. At the park, you will enjoy a game drive before checking in.
Lake Nakuru National Park is among Kenya's most famous parks, with abundant wildlife, including thousands of flamingoes that depend on the waters of the Lake. The park is just 188sq km; thus, it's easy to spot almost all the wildlife here in a shorter time compared to other parks in Kenya.
Our tour guide will take you to a hotel within the park at noon so that you check in and have a delicious African lunch. Afterward, you will have yet another exciting afternoon game drive that will leave you asking for more by the time you cover the park's rich animal-inhabited vegetation.
You will see beautiful species like the Rothschild's Giraffe, zebras, gazelles, pink and white colored flamingoes, and not-so-beautiful ones, including warthogs and rhinos. Other wildlife you should be looking for include waterbucks, cheetahs, lions, leopards, and buffaloes, which are easy to spot at the park.
Lake Nakuru also attracts other species of birds apart from flamingoes, including herons, kingfishers, ostriches, eagles, and storks. By sunset, you will head back to your hotel for the night's accommodation, and by then, you will have experienced an adventure of a lifetime worth many years in your memory.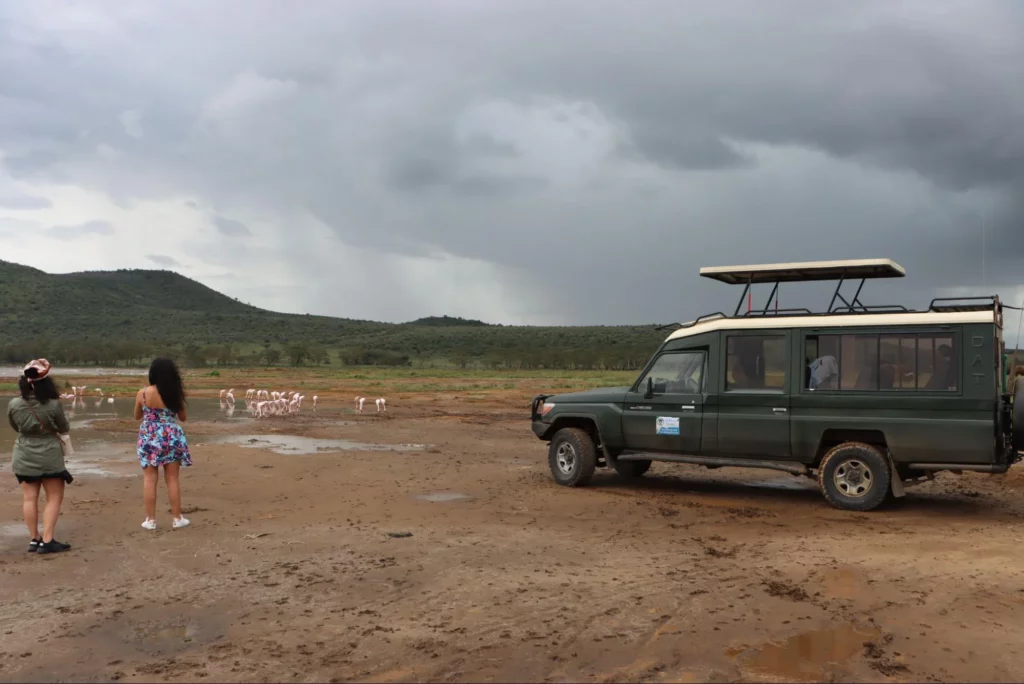 Day 2: Transfer to Naivasha, Cycling at Hell's Gate, Boat Ride at Lake Naivasha, & Walking Safari at Crescent Island
Today, you will wake up to yet another exciting experience as you get a transfer to Naivasha, a short distance from Nakuru. The safari will start after breakfast. Hell's Gate National Park will be the first point to visit on reaching Naivasha at around 10 am. Hell's Gate is a small national park mainly famous for its amazing scenes.
The most popular way of exploring the park is through cycling, as many animals you find here pose no danger to humankind. Some tourist attractions at Hell's Gate include Fisher's Tower, Hell's Gate Gorge, and Central Tower columns.
For first-hand experience, you will leave the car and get to one of the cycles. Riding will also be an excellent way to stretch after long hours on a vehicle. Animals you are likely to come across during the exploration include African buffaloes, zebras, elands, hyraxes, hyenas, Thomson's gazelle, and hartebeests.
Bird watching is another popular activity in the park as over 103 species reside here, including augur buzzard, vultures, eagles, and swifts. Other activities you can enjoy at the park include hiking, camping, or visiting a Maasai Cultural Centre to learn more about the indigenous Maasai tribe.
At around 1 pm, you will have a delicious lunch at one of the lodges within the park and later head to Lake Naivasha and Crescent Island for more exploration. Lake Naivasha is a freshwater lake lying northwest of Nairobi and is a famous fishing point, though also inhabited by a variety of wildlife.
A boat ride is one of the activities you will enjoy at Lake Naivasha as you cruise to Naivasha's best-kept secret, Crescent Island. During the ride, you will have a closer look at some aquatic animals, including hippos and birds, that stay on the shores of the lake.
The boat ride will also be a perfect chance to see the stunning forest of acacia dotted with giraffes, monkeys, and buffalos in the marshy areas of the vegetation. The Crescent Island is home to several bird species, including herons, cranes, lily-trotters, black crakes, ospreys, and fish eagles.
Once on the island, you will have a safari walk among animals to experience and learn more about the different wildlife and the fantastic landscape. Some wildlife you will get close to on the island include zebras, giraffes, kongoni, impala, waterbucks, and elands, among others. Walking on the island is very safe.
However, you can still opt for other activities, including biking, horseback riding, picnicking, and bird watching. You are spoilt for choice here.
Day 3: Transfer to Nairobi, Visit Giraffe Centre, Visit David Sheldrick Elephant Orphanage, & Transfer to Amboseli
Your Easter Holiday gets even better on day three as you will transfer to the capital Nairobi where you will get a rare chance to interact up close with wild animals. The safari from Naivasha to Nairobi takes about 2 to 3 hours, and our driver will pick you up from your hotel in Naivasha immediately after breakfast.
Your first destination will be the Giraffe Centre, where rare and endangered species of Rothschild Giraffes are conserved. The center was established in 1979 by Betty and Jock Leslie Melville after successfully raising a Rothschild giraffe named Daisy at their Lang'ata home in Nairobi.
Due to the conservation efforts of Betty and Jock Leslie, the population of the Rothschild Giraffe has doubled to over 3000 across Kenya today. At the center, you will watch the giraffes up close and even get an opportunity to hand-feed them as you stand on raised wooden structures.
Warthogs are also found here, and as you feed the giraffes, those small animals will be busy snuffling at their hooves, scavenging for leftovers. After this, you may make your morning juicer by grabbing a hot cup of tea at the tea house or enter into Daisy Zoovenir Shop for some curios for remembrance.
All the funds you will spend at the center go towards the conservation efforts of the giraffes and other animals; hence your visit will also benefit the wildlife. By noon you will head to David Sheldrick Animal Orphanage to see elephants for more fun and heart-touching memories.
The David Sheldrick Animal Orphanage offers a safe place for young orphaned elephants and other animals like black rhinos rescued from parks all over Kenya. Visiting time is restricted between 11 am and 12 noon to reduce the contact time between young animals and humans.
The orphaned young elephants are released back into the wild as they mature. Hence their interaction with visitors is highly controlled. Although interaction with those young ones is limited to the general public, you can observe them being fed by their foster human parents.
You will also be able to contribute directly to the welfare and growth of the young elephants by becoming a foster parent to some of them if you wish to. After visiting the orphanage, you will take a break to enjoy a delicious lunch at one of the hotels in Nairobi before embarking on a journey to Amboseli National Park.
The safari from Nairobi to Amboseli will take about 3.5 hours; thus, you will arrive late and check in at one of the lodges for the night.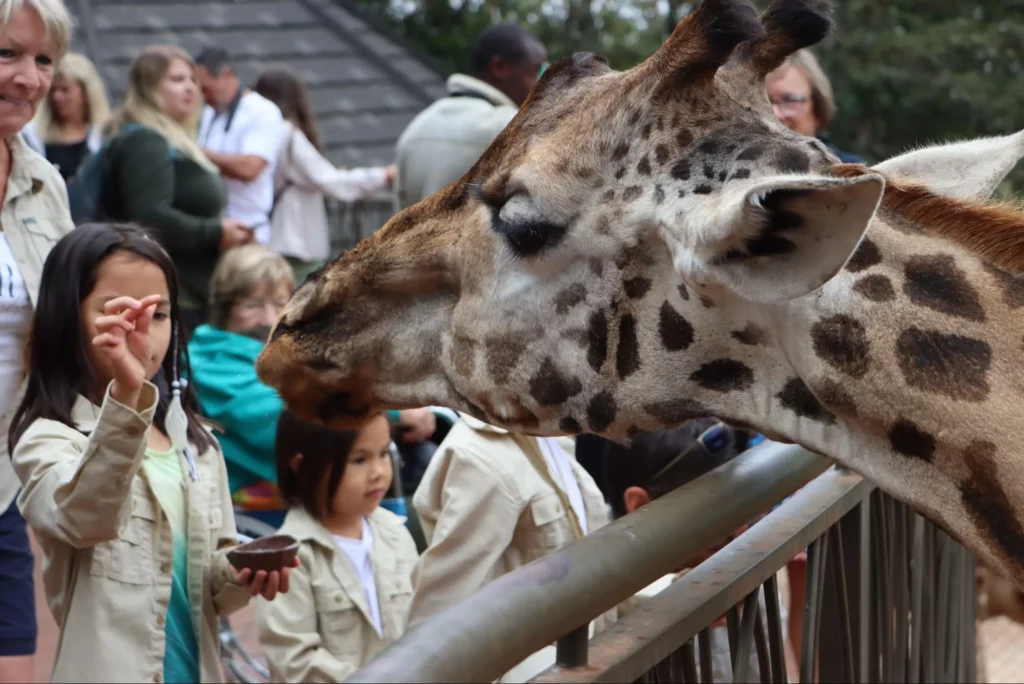 Day 4: Full-Day Game Drive at Amboseli National Park with Packed Lunch
Today, you will have a non-interrupted game drive at Amboseli National Park, packed with a mouth-watery lunch in the bush. Our guide will pick you up immediately after breakfast. You will have to take breakfast early, as the game drive will start at around 6 am.
Amboseli is a large park and will require time to visit its different habitats ranging from sulphur springs, dried-up beds of Lake Amboseli, savanna, and woodlands. You will come across varied wildlife as you see these different habitats, mainly large herds of African Elephants that are predominantly found in the park.
Expect to be treated to breathtaking sights of cats such as cheetahs, lions, and probable leopards in action, as they usually feed during morning hours. Other wildlife you should look out for during the game drive include zebras, giraffes, waterbucks, rhinos, buffaloes, and hundreds of birds.
You will have your lunch at around 1 pm because, at this time, many animals become inactive and retreat to their hiding places due to heat. Our tour guide will set up a lunch site in one of the designated areas in the park for you to enjoy the exciting experience of having meals in the African savanna bushes.
After taking your lunch and a bottle of champagne, you will have another game drive. You will head to the park's most outstanding scenery, the observation hill. At the observation hill, you will have the most accurate view of Mt Kilimanjaro, Lake Amboseli, and other beautiful scenic views of the park. 
It is also at this point where you will likely spot some of the animals that are hard to see, such as leopards relaxing on tree branches or on top of rocks. The observation hill is the best place in the park where you can observe a variety of wildlife without moving an inch, as many animals just stay near the lake.
As the evening approaches, you will head back to your lodge, where melodious tunes of birds and different sounds of animals will entertain you—an experience you can't miss.
Day 5: Morning Game Drive at Amboseli & Transfer to Nairobi (JKIA)
Today is a bit of a sad day as the exciting experience of your Easter Tour will end, but not before you enjoy one more game drive. There is always so much to learn and experience in Amboseli, and you will still feel like you have never had a game drive.
This time our tour driver will pick you up as early as possible so that you can spot some rare animals, such as leopards and cheetahs. You will also use different routes to the ones you had used earlier to encounter new adventures as you also get a glimpse of animals you might have missed previously.
Morning hours are also the perfect time to watch many birds heading out of their nests and sleeping areas to search for food. You will likely see Rufous-bellied herons, Spike-heeled larks, flamingos, weaver birds, hornbills, and spurfowl, among others.
Your game drive at Amboseli National Park will end at around 11 am. You will get a transfer to Nairobi JKIA, bringing to a close a very successful Easter Holiday in Kenya.
Items Included in the 5 Days, 4 Nights Easter Holiday Safari to Kenya Price
Pickup from JKIA on day 1
Professional safari guide 
Exclusive use of a 4×4 safari vehicle 
Bottled mineral drinking water 
Full-board accommodation
Park fees and government taxes 
Game drive at Lake Nakuru National Park on day 1
Cycling at Hell's Gate, Boat Ride at Lake Naivasha, & Walking Safari at Crescent Island on day 2
Full-day game drive at Amboseli National Park on day 4
Morning game drive at on day 5
 Transfer to Nairobi on day 5
Items Excluded from the 5 Days Easter Holiday Safari Price 
Safari Price Per Person Sharing for the 5 Days Easter Safari 
| | |
| --- | --- |
| Travel Dates/Months | Price Per Person Sharing – Based on 2 Pax |
| Price in USD  |   |
The safari is based on 2 adults traveling together. Kindly reach us to get a quote if you are traveling solar or as a group.