The Ultimate Guide for Kenya Safari Holiday Packages - Guide, Packages, & FAQs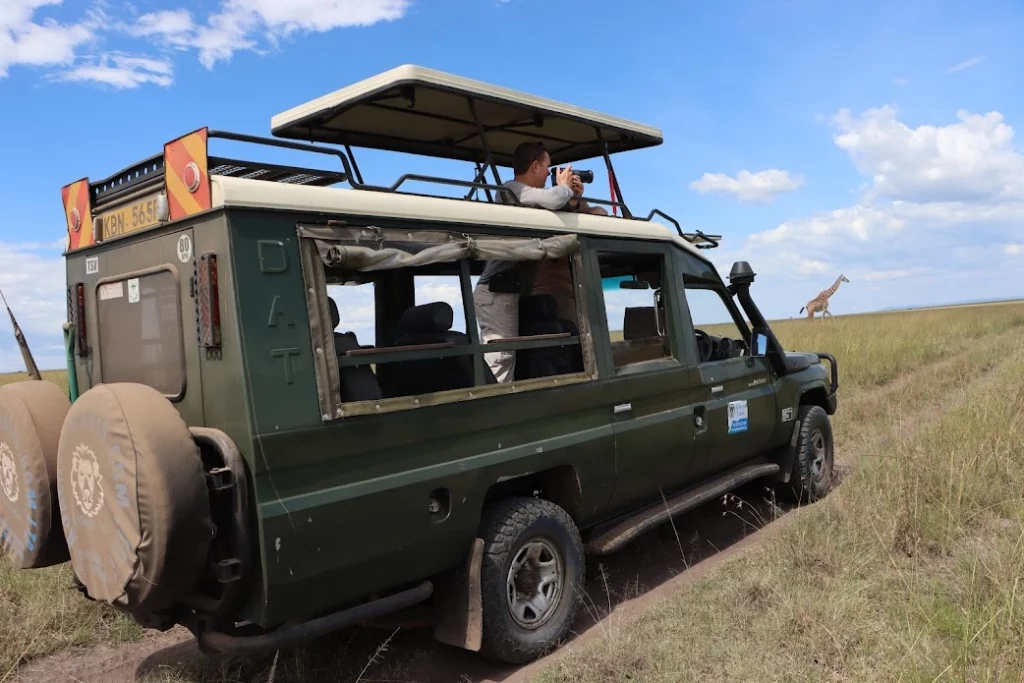 Are you looking for the best and most luxurious Kenya holiday packages? Kenya safari holiday packages on AjKenyaSafaris.com make planning your trip easier whether you are off for an all-inclusive holiday, family trip, or a romantic adventure. 
We have listed the best Kenya tourism packages you can find online today to give you an idea of what you can expect from us when you book your holiday with us. You can book these Kenya beach and safari holiday packages as they are if you are a couple or two travelers or request us to provide a customized safari. 
But booking the ideal Kenya travel packages is not enough if you don't know much about this country.  Our Kenya holiday tour consultants and guides, born and raised in Kenya, have shared the key things you need to know to have a safe, fun, and adventurous Kenya safari.
Contact Us Now to Book Your Kenya Vacation Packages All-Inclusive
Our Most Booked Kenya Holiday Packages - Top Kenya Tour Packages from Nairobi
Kenya Holiday Packages FAQs - The Ultimate Guide to Traveling to Kenya
There is a lot of contradicting information about traveling to Kenya. These issues range from Kenya safari holiday prices to the best time to travel to Kenya and other discouraging stories of Africa. On the contrary, you will find Kenya quite modern and, in some cases, quite sophisticated. 
It is a breathtakingly beautiful place, and behind coffee and tea, its third primary source of foreign exchange is international tourism. But you need to know where to come, when to come, and what to pack to have an "Out of Africa" Kenya safari holiday experience.
When is the Best Time to Go to Kenya for a Holiday?
The best time to come to Kenya is during the dry season (July – November, and January – February), as you enjoy the optimum game viewing opportunities. During the dry season, the vegetation is less dense, and as such, the animals are not so well hidden, making the Kenya holiday packages worth it.
Water is scarce during the dry months, and animals congregate around the watering holes, giving you a  great chance to view many of them together and take great photos or videos. Also, this is the season when the dry weather roads inside the national park are easy to navigate, as opposed to when they are muddy and flooded.
The dry season is the country's peak tourism season, meaning that the Kenya safari holiday packages fetch the peak prices, but you can expect a run of idyllic days. And this is the perfect time for Kenya family holidays, Kenya camping safari, and Kenya honeymoon holidays.
When is the Best Time for a Budget Traveler to Go to Kenya?
For budget travelers looking for the most affordable Kenya safari holiday prices,  the low season (April to June) is the best time to come to a safari. The cost of your Kenya holidays will reduce significantly if you go for the low season Kenya travel packages, but some things will be a bit limited. 
The short rains (December) will not disrupt your holiday too much, but the long rains in March, April, and May might if heaven opens in the afternoon. However, Kenya's wet season is characterized by heavy and continuous rainfall at night, meaning that you can get out and get into the national park during the day. 
Luckily, the 4×4 land cruiser safari vehicles come in handy during the rainy season as they are suitable for the park roads.  The wildlife is still abundant during the rainy season but less easy to see. Still, we can compensate for the animals we fail to spot by visiting several wildlife orphanages and conservancies such as David Sheldrick Elephant Orphanage, the Giraffe Center, Lewa Conservancy, and more.
What Should I Know About Kenya's Culture and Language Before Visiting?
There are many different tribes in Kenya, but the largest of them is the Kikuyu tribe. However, the most well-known to tourists are the Maasai and Samburu, who live closer to the main parks. You should always choose Kenya tourism packages that include a visit to these communities so you can learn about their culture. 
Our friendly Kenya holiday guides, all born and raised in Kenya, will tell you about the traditions and cultures of the different tribes. But just to hint, the official language in Kenya is Swahili and English. Most Kenyans speak English comfortably, but locals are always impressed when you can say a few words in Swahili. 
In Swahili, Jambo means hello, Habari yako? Means, how are you? and Asante is thank you. You can learn other Swahili words here. You will most likely hear the locals say Mzungu, which just means white person. Most people in Kenya are either Christian or Islam.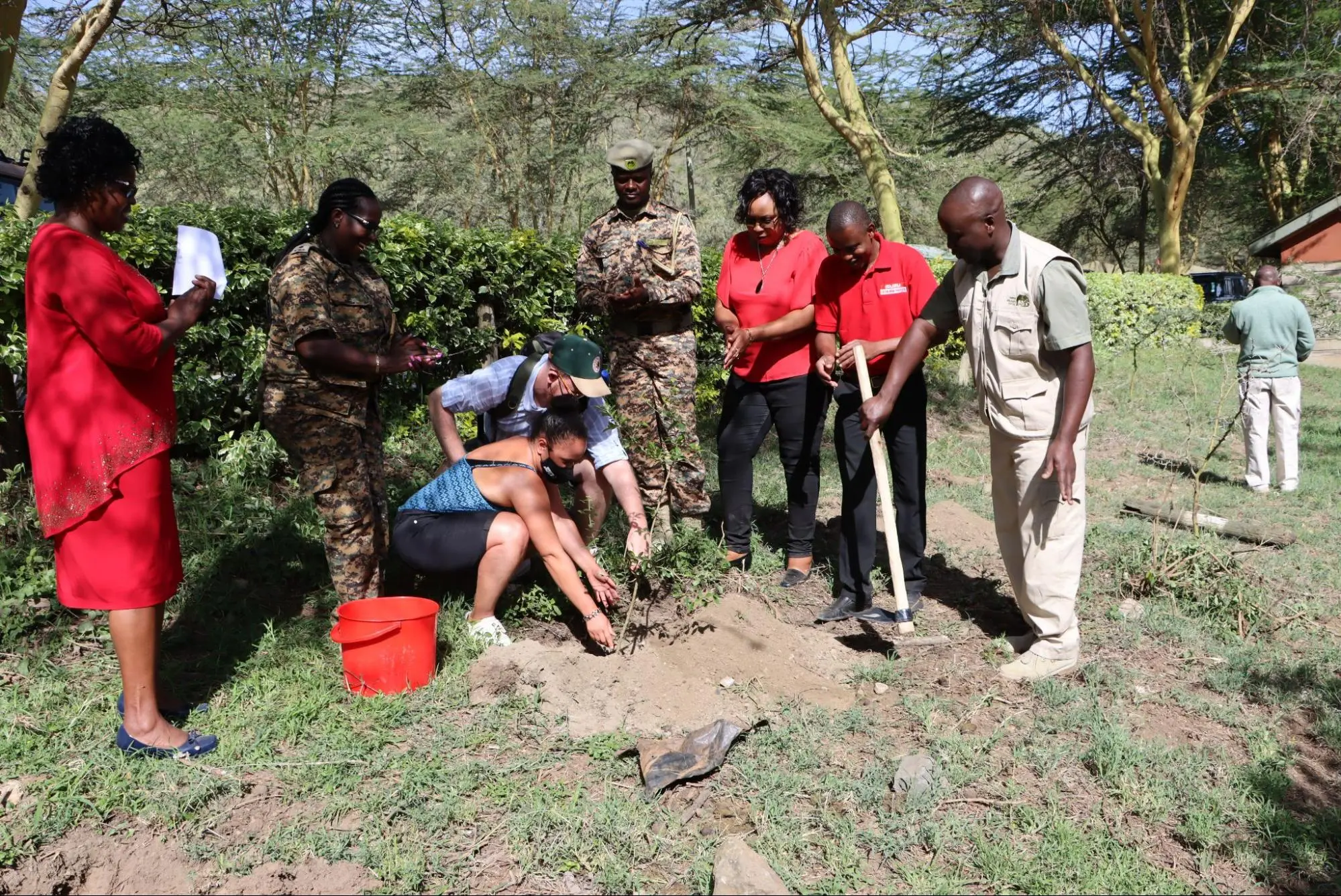 Which is the Best Currency to Carry During a Kenya Safari Holiday?
The default currency in Kenya is the Ksh, and it's the only currency accepted for small payments. So, before you depart, convert about $1,000 into Ksh. The largest note is ksh1,000, so that won't be a huge sum to carry.
Alternatively, there is a forex bureau at the airport, but sometimes it gets busy, and you don't want to get stuck in a queue after hours on the flight. All major tourist destinations and hotels accept dollars, Visa, and MasterCard, and ATMs are all around. So, you don't have to carry a lot of cash.
Kenya is the origin of mobile payment services (Mpesa), and once you register a Kenya SIMcard, you will be able to use it to make payments anywhere, anytime. Your money is generally very safe when you are in your camp, lodge, or hotel, but if you are going to be walking in town at night, do not carry large amounts of cash.
The exchange rate is favorable, and the cost of living in Kenya is low compared with other places.
What Should I Pack for My Kenya Safari Holiday?
When shopping for your safari to Kenya, take care not to buy a lot of stuff you will not need or use. It is better to travel light. Jeeps are not built with comfort in mind; there is not much room for luggage in the cab, and airports have their limits too.
Your bags are likely to get scratched during the safari rides, so do not buy special expensive Louis Vuitton luggage for a safari. An old duffel bag will do. Things You Will Need During Kenya holidays include:
Carry a multi-adapter – Type G is used in Kenya, and it might not be compatible with your devices.

Do not forget your binoculars and a Camera.

Pack a mosquito and insect repellent of your choice.

Sunscreen: In Kenya and Africa in general, the UV factor is high, and sunscreen is not only a must-have, but you will need to re-apply frequently.

Polaroid sunglasses with a chord to avoid losing them.

Travel Backpack. A small bag of your belongings while on a game drive is functional. It should seal properly (with zipping) to keep your things from getting dusty.

A flashlight is a valuable item to pack in your bag – but we have ours.

A small first aid kit is always a good idea. Pack a couple of headache pills and diarrhea pills: some antihistamines, a couple of sticking plasters, antiseptic cream, and antihistamine cream.