A Complete Guide to Mount Elegon National Park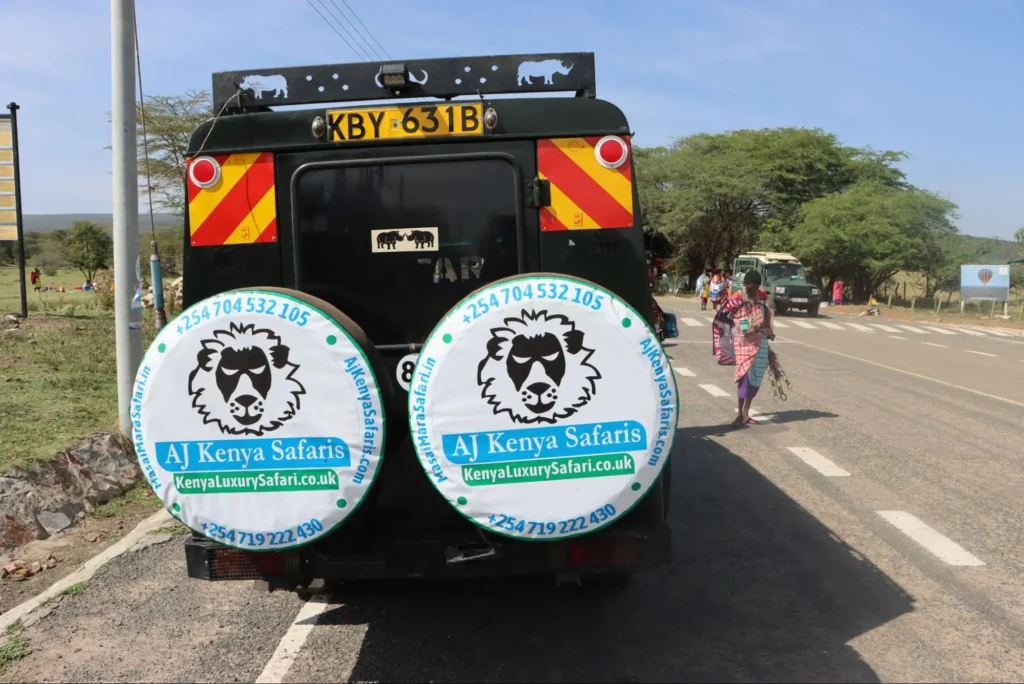 Mount Elgon National Park is on Kenya's western side and shares the ecosystem with Uganda's Mount Elgon National Park. It is located 140 kilometers northeast of Lake Victoria, boasts 1179 sq km (494 square miles), and is the oldest volcano in East Africa.
Mount Elegon is 80 km (50 miles) in diameter and has five peaks: Wagagai, Sudek, Koitobos, Mubiyi, and Masaba. Two peaks are in Kenya, two in Uganda, and one at the border.
So, Mount Elgon is in which county? The mount is at the border of Kenya and Uganda. Although the national park is small, it offers diverse attractions like alpine moorlands, woodland, montane forest, and savannah.
Some common wildlife you will find here include duiker, antelope, bushbuck, bushpig, black & white colobus monkey, giant forest hog, buffalo, and elephant. You might also see hyenas, African wild cats, and leopards on a lucky day.
Although Mt Elegon National Park is not popular as Lake Nakuru National Park for birdwatching, it still offers over 144 species of birds.
How to Book Your Mount Elegon National Park Safari with Us
If you are looking for a guided safari at Mt Elegon National Park, you have come to the right place. We are a team of local experts that can show you this oldest volcano better than anyone else.
You can reach us via phone or WhatsApp at +254-748-258-880 to get started. We are also available via email at james@ajkenyasafaris.com or safarioffers@ajkenyasafaris.com.
Our Most Booked Mount Elegon National Park Safaris and Other Packages
Mt. Elgon National Park Accommodation – Where to Stay
In the park, there are several self-catering Bandas and cottages. These Mount Elgon National Park hotels provide essential utilities, including hot water showers and well-equipped kitchens.
For those who prefer to camp, there are three designated public campsites.
For a more extended stay, there are lodges, including the Karibuni Lodge, located just outside Kitale town. This lodge provides clean and comfortable lodging with excellent meals.
Mount Elgon Lodge is a colonial structure with a lovely setting and is a good accommodation for any visitor here.
Getting to Mount Elegon National Park
You can get to this attraction by road or air:
By Road: From Nairobi, you get through Kitale and the main gate, Chorlim gate. Other entrances to the park are; Kiptogot, Kimothon, and Kassawai. This is a 7 hours travel.
By Air: From Wilson Airport, take a chartered flight to Eldoret Airport or Kitale Airstrip; there is also an airstrip at the park's headquarters.
Mt Elgon National Park Entrance Fee – Park Fee
The latest Mt Elgon National Park fee will be found on the KWS website. Here are the charges for the peak season:
Non-Resident Adult: USD 30
Non-Resident Child: USD 20
Resident Adult: USD 3
Resident Child: USD 2.15
Citizen Adult: USD 3
Citizen Child: USD 2.15
The Top 2 Attractions at Mount Elegon National Park
This park is one of the best safari destinations in Kenya to enjoy wildlife walking safaris. The park is a paradise for hikers, rock climbers, bird watchers, walkers, and all nature lovers.
There are many Mt Elgon Caves, wildlife to observe, waterfalls and natural pools to discover, and peaks to scale. Another feature of the park is the uniqueness and diversity of the vegetation in it.
The vegetation ranges from lush Montane Forest, mixed Bamboo, Heath & Podocarpus, and the peak Moorland Zone with the biggest number of endemic plant species in the park. The endemic species include Giant Lobelia clusters, primarily in East Africa.
 1. Animals in Mt Elgon National Park
Mount Elgon National Park is full of life when it comes to wildlife. Elephants, Bushbuck, Red and Grey Duiker, Buffalo, Leopard, Giant Forest Hog, Waterbuck, Columbus & Blue Monkeys, and Zebra are some fascinating animals you will encounter during your visit here.
 2. Birdwatching in Mount Elgon National Park
Birdlife in the Mt Elgon Forest is also abundant. Three of the eight endemic birds in Kenya are found in this park. They are; Bronze-naped Pigeon, Tacazze Sunbird, and Hartlaub's Turaco.
The park is also residence to the three rare birds, Lammergeyer – highly endangered, Jackson's Francolin, and Hunter's Cisticola. The rare birds' co-exist alongside other equally fascinating birds, offering great opportunities for a photographer.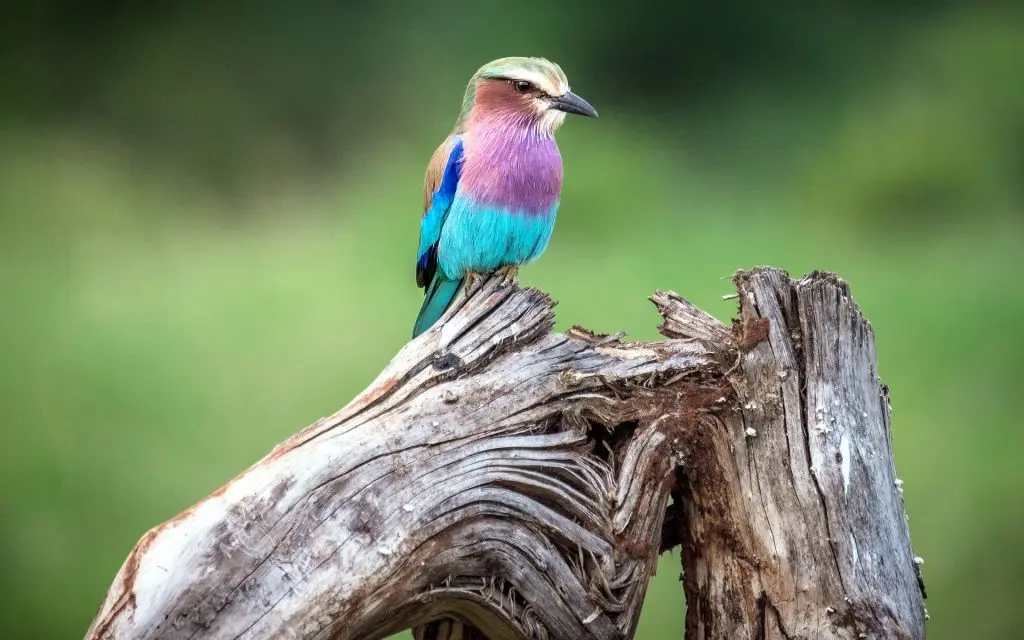 The Top 7 Things to Do at Mount Elegon National Park
Some activities to look forward to in Mount Elgon National Park are game drives, walking, hiking, climbing,  trekking, caving, horse riding, bird watching, and camping. Game drives are available in the park, but the greatest enjoyment lies in exploring this park on foot.
 1. Game Drives in 4×4 Land Cruisers
You will enjoy the thrilling game drives, which will take you to the best game-watching area in the park, and a few breathtaking watchtowers and picnic sites. Picnic points are located at various spots and have a great view of the spectacular landscape.
Endebess Bluff and Elephant Platform offer the best views of the dramatic landscape.
 2. Walking and Hiking
There are marked trails for hikers and walkers. The exciting routes take you through outstanding scenery and to the caves. Walking through the stunning landscape on foot is the best opportunity to see wildlife.
Endebess Bluff has the most spectacular view of the surrounding areas.
 3. Climbing and Trekking
Mount Elgon is an excellent climbing and trekking destination. Routes are less laborious but still challenging. Climbers need no technical skills, and there are fewer chances of developing altitude sickness. The park has several trails; Koitoboss, Sudek, Endebesss Peaks, and Lower Elgon.
All these routes are easily accessible to anyone with moderate trekking or hiking experience and are qualified health-wise. You can make it to the summit in a day, but it is wise to camp in the different camp stations and enjoy all the sites along your way.
 4. Mt Elegon Cave exploration
The Lava Tube caves in the park are among the unique attractions. The park has four caves, which you can explore on foot. They are Ngwarisha, Makingeni, Kitum and Chepnyalil.
These caves have salt licks, favored by elephants looking to supplement their diet. Amongst the caves, Kitum is the largest, with over 200 meters into the mountain.
The caves are also good places for watching Bats. It is advisable to carry a torch to aid in cave exploration.
 5. Horse Riding
Humans and wildlife freely intermingle in this jungle paradise. The wildlife here is unfazed by humans on horseback, making this activity wonderful. You will get close to animals.
 6. Bird Watching
The over 240 species of birds in Mount Elgon National Park make bird watching an excellent activity. The best bird-watching experience is walking off the beaten paths and setting off slowly with your binoculars and camera.
Picnic sites are also good places for birding.
7. Camping
If the idea of waking up to the chorus of birds is your thing, you will enjoy spending your night in the wild here. As you step out of the tent, you will find yourself in a pristine African environment.
The park has three public camping sites: Rongai, Nyati, and Chorlim.