4 Days, 3 Nights Easter Holiday Packages to Kenya Itinerary & Price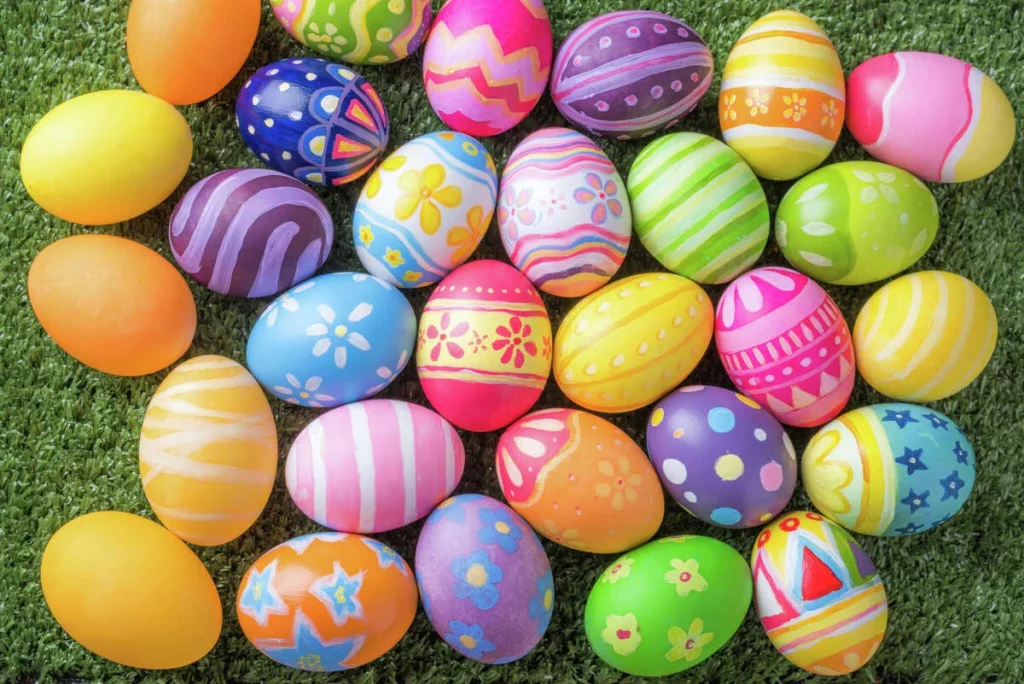 Easter is a time to celebrate life and rebirth. As such, it is the perfect time to engage as a family. At AjKenyaSafaris.com, we are committed to making this Easter memorable for you and your loved ones. We have put together the best Easter holiday packages to Kenya's Diani and Wasini Island.
Whether you are a first-timer at the coast or a repeat traveler, this trip will leave you rejuvenated and yearning for a repeat visit. For starters, Diani Beach has won several accolades as the best beach destination in Africa due to its beauty.
Its white-sanded shores and blue waters are picture-perfect, as are the world-class accommodations on offer. In the same spirit, Wasini Island's Kisite Mpunguti Marine Park will leave you breathless with the shoals of colorful fish and vibrant marine life abounding the park's rich coral reef.
The added beauty of these two destinations is that they are uncrowded and thus ideal for a laid-back family holiday. In this itinerary, we outline the details of our trip to Diani and Wasini Island and what you should expect every step of the way.
Book Your Easter Holiday Packages in Kenya with Us
Contact us via phone or WhatsApp at +254-748-258-880 to book the best Easter offers from the best travel provider in Kenya. You can also email us via james@ajkenyasafaris.com or safarioffers@ajkenyasafaris.com.
The Summarized, 4 Days, 3 Nights Easter Holiday Packages Itinerary 
| | |
| --- | --- |
| Trip Details | Highlights |
| Day 1 | Land at JKI, Transfer to Diani, & Transfer to Hotel Overnight at Waterlovers Beach Resort |
| Day 2 | Morning at Hotel/Beach & Evening Dinner Cruise Overnight at Waterlovers Beach Resort |
| Day 3 | Wasini Day Trip with Lunch Overnight at Waterlovers Beach Resort |
| Day 4 | Transfer to Nairobi & International Flight |
| Items Included | Pickup, Local flights, Dinner cruise, Wasini day trip, Full-board accommodation, and more |
| Items Excluded | Visas, Money transfer fee, Laundry service, Tips, & Personal expenses |
| Safari Price | Per Person Sharing |
The Detailed, 4 Days, 3 Nights Easter Holiday Safari in Kenya Itinerary 
Here is the detailed 4 Days, 3 Nights Easter package to Kenya. They are the activities you can expect to engage in during your safari to Diani Beach. We also invite you to check out our Easter holiday packages in Mombasa.
Day 1: Land at JKIA, Transfer to Ukunda, & Transfer to Hotel
Your trip to Diani Beach will most likely begin from Nairobi, where you can opt to travel by air, road, or rail. Of course, we will make all the bookings for you. If you opt for the flight package,  you  land at Ukunda, right at the heart of Diani Beach.  
As for the SGR or road transfer, you will alight at the Mombasa train station and Mombasa bus terminus, respectively. From there, we will pick you up  and drive directly to Diani beach, a road trip of between 2.5 and 3 hours.
You'll then check into the luxurious Diani beach hotel. You can regroup and refresh for an hour or two before heading out to the enchanting Diani beach. Beach walks are a perfect way to kick start your tour of Diani Beach. 
Take some time and go swimming together or engage in other activities, such as boat rides, scuba diving, skydiving, snorkeling, and spa baths. Of course, our guide will be there when you choosing these activities, nothing to worry about.
If you have more time to spare, you may even consider visiting points of interest nearby, such as the Kongo Mosque, which is within a few minutes' drive from the beach.
Day 2: Morning at Hotel/Beach & Evening Dinner Cruise 
You can spend the day at the hotel enjoying the various facilities on offer or the beach. Later, we will come and pick you up for an evening dinner cruise at 3 pm. Easter dinner packages aboard a dhow are the best way to spend your holiday in Kenya. 
A Dawa cocktail signals the commencement of the dinner cruise. From the jetty, the dhow sails towards Fort Jesus, a breathtaking trip down memory lane. You can watch the sun sink beneath the pristine waters as you usher in the night in style. 
The starlit skies and the twinkling lights of Mombasa offer the much-deserved relaxing ambiance. Ideally, the feast commences with the resident DJ playing serenading beats. Then, the mouth-watering Swahili seafood dinner is meticulously prepared and carefully served on the deck, right before the guests.
And as you relish the dinner, the resident DJ will keep playing a wide collection of songs, from the classics to the latest hits. You can choose to dance or let the music take you away as the dhow sails back to the Tamarind Jetty, a trip that ends at 9 pm. From here, we will drive you to your overnight hotel.
Note that you can have a lunch cruise also. The show begins at lunchtime, where the cruise departs from the Tamarind Jetty at 1:00 pm and glides its way to the Tudor Creek, before mooring at a secluded spot. 
Here, you can make memories together while enjoying the delicious cuisines as you take in the soothing breeze from the sea. Lunch features a delectable seafood platter that's complete with a selection of Kenya's finest seafood or prime Kenyan fillet steak, followed by fresh tropical fruit salad and crowned by Kenyan coffee and Halwa.
After lunch, the dhow snakes its way back to the jetty at 3:00 pm, allowing you enough time to get into the mood for an even more scintillating dinner cruise or head back to the hotel.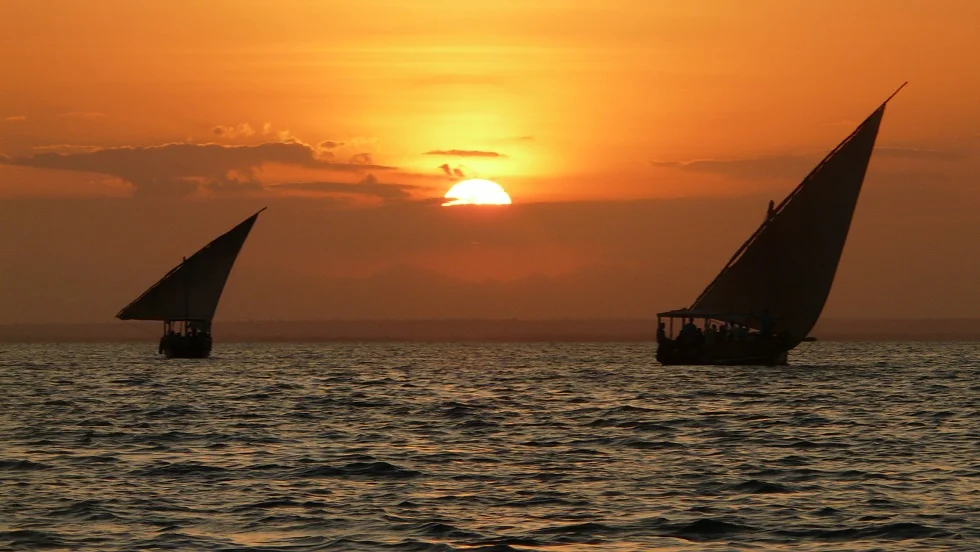 Day 3: Full Day Wasini Day Trip with Lunch 
Wasini Island is located some 58.5 kilometers south of Diani Beach, and roughly 3 kilometers off of the Indian Ocean coast. This trip should be part of your south coast Easter holiday packages. The fastest way to get to Wasini Island is by road. We will pick you up from the hotel at around 7.45 am.
The journey takes roughly 2 hours, and upon arriving at the Shimoni Bus Station, you'll take a dhow or boat ride to Wasini Island. Measuring 7km long and 3km wide, Wasini Island boasts numerous sightseeing opportunities. 
The best way to explore the island is to go on a walking tour through its magnificent sand paths and jagged corals. Apart from beach walks, other activities include swimming with the humpback whales and the dolphins and diving at the Kisite Mpunguti Marine Park.
For nature lovers, the western end of Wasini Island packs beautiful coral gardens that come complete with nature trails. You can also take the time to sample the local Swahili culture by going on an all-out excursion of the nearby Shimoni village.
Day 4: Transfer Back to Nairobi & Catch Internationa Flight 
Traveling back home from Diani Beach is undoubtedly the saddest part of the trip. But given the awesome experience of the beach and nearby locations, you will surely leave promising yourself a repeat visit, and as frequently as time allows.
Perhaps the best way to travel home is to use a means of transport that's different from the one you used to get to the beach.
And there goes our 4-day travel itinerary to Diani Beach. And as it has now become apparent, there can never be a better and affordable getaway than treating yourself and loved ones to a tour of Diani and its surrounding attractions.
Items Included in Easter Holiday Packages Price 
Full-board accommodation
Dinner Cruise
Trip to Wasini Island
Destination entrance fees where applicable.
Guaranteed departure for a group of 2 people
Flight/vehicle/train transfer to Diani and Back 
Items Excluded from the Easter Packages Price 
Items of personal nature such as airtime.
Travel insurance
Visasa
Money transfer fee
Tips and gratuities 
Other activities in Diani
Safari Price Per Person Sharing for Easter Holiday Package 
USD 1315 Per Person Sharing