9 Fun,Cheap, & Easy Ways to Learn Swahili for Tourists in Kenya Free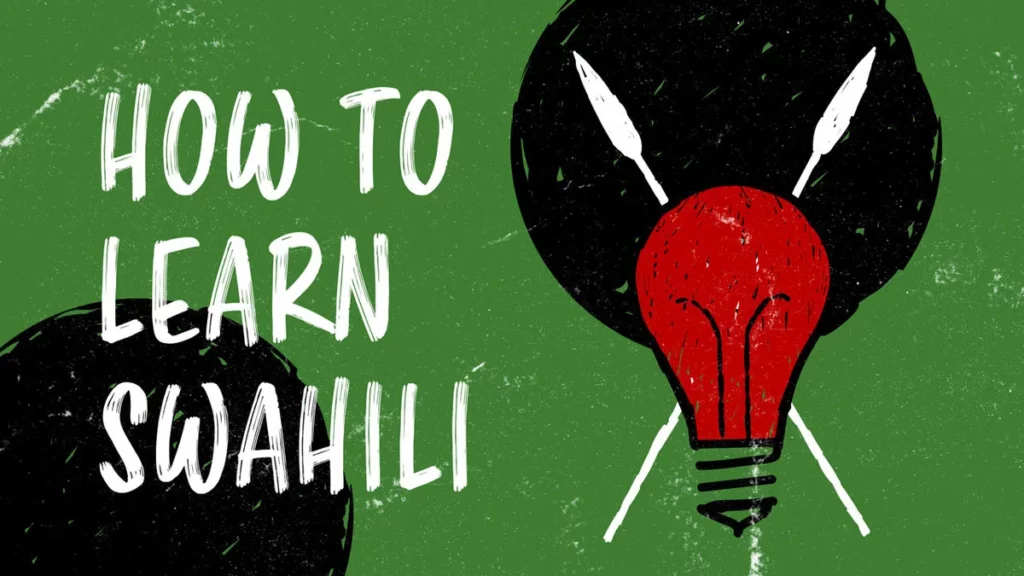 The Swahili language resulted from the interweaving of Arab traders and Bantu speakers over the East African coast during the colonial eras. It is the National language of Kenya and Tanzania, while some other African countries such as Uganda, Rwanda, and Congo are slowly picking it up. And there are easy ways to learn swahili for tourists in kenya free that we will look at in this piece.
Swahili is not only an easy language to speak given its syllable constructions, but it has also evolved to have a very close relation to English. Some words are just corrupt versions of their English brothers. For example, 'bank' is 'benki' in Swahili while 'bus' is 'basis.'
However, it still requires a lot of interest, effort and commitment to learn and be fluent in the language. The good news is you don't have to live in a Swahili- speaking country to be fluent in Swahili. You can learn it right from the comfort of your home. Here are nine ways to learn Swahili without taking a flight to Africa.
How to Book Your Kenya Wildlife Safari with Us 
You can book your safari with one of the best travel agencies in Kenya by reaching us. Book your safari now by sending us an email at  james@ajkenyasafaris.com or safarioffers@ajkenyasafaris.com.  You can also call or WhatsApp us at +254-748-258-880.
See Our Featured Tours and Most Booked Packages
Swahili for Beginners – Top 9 Tips on How to Learn Swahili Fast
One of the best ways to learn Swahili quickly is to immerse yourself in the language. Try to listen, speak, read and write as much as possible. Use authentic materials such as books, podcasts, movies and radio stations. Seize every opportunity to practice with native speakers whenever you can. Commit to a daily routine of studying, and follow the tips below:
 1. Live, Eat, & Sleep Swahili
Suppose you want something; you have to go for it full force. One great way to learn Swahili is to surround yourself with Swahili. Buy a small handbook that translates from English (or your language) to Swahili.
This will be like your manual. Whenever you want to learn the Swahili name of a fruit or a meal, or an item, you can always refer to it, and that way, you will slowly learn. You can also try streaming into a Swahili radio channel, listening to Swahili songs and watching Swahili shows, especially those with subtitles.
In case you do not have said media, you can always watch them on YouTube. You will find this very efficient, and you will be speaking Swahili in no time!
 2. Easy Ways to Learn Swahili – Make Swahili Friends
You are lucky in the USA, Canada, Germany, France, or the United Kingdom. Although these are not the only countries where you can find Swahili-speaking people, they are more viable. You can always make Swahili-speaking friends at social places such as the library, on school grounds, in clubs such as the debate or drama or music clubs, or even in church.
Although it may be hard to point out that anyone is a Swahili speaker, once you make this network of friends, you will find a reliable way to learn Swahili and other cultures. Allow them to teach you the basics such as greetings, courtesy words, and names of things, and eventually, you will be having entire conversations with them.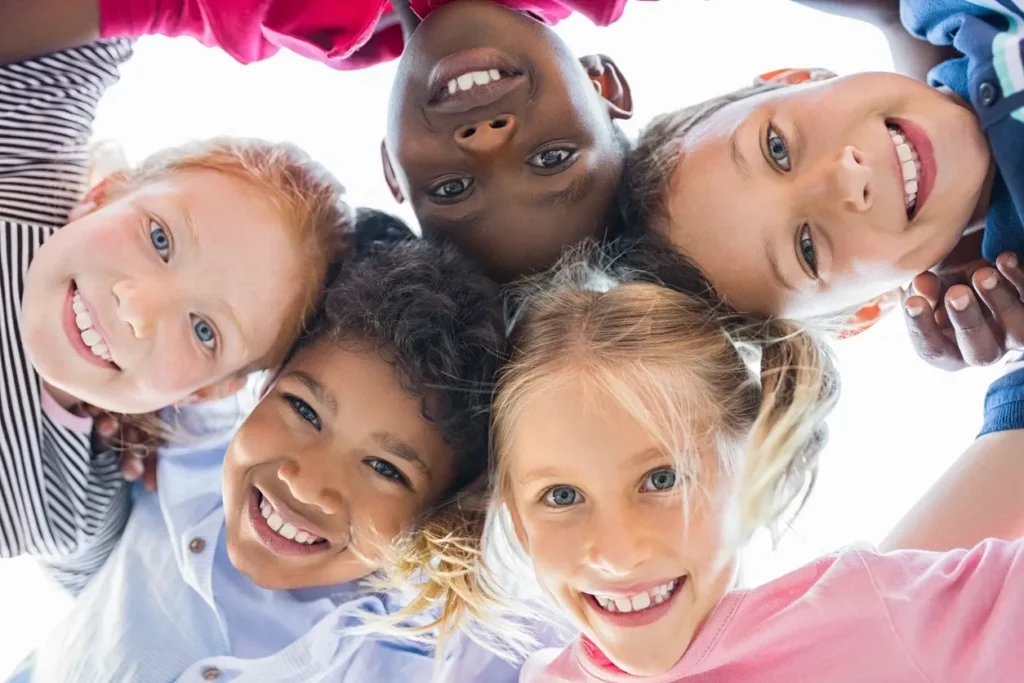 3. You Don't Have To Do It Alone! Find Study Partners
Two heads are better than one, they say. And this is very true. Tackling an issue with someone is better because the task's load is shared. Therefore finding a study partner is another fast and fun way to learn Swahili. The study buddy does not have to be Swahili speaking.
They have to have the same interest as you, and you will be one step closer to achieving your goals. Set specific and study times. Be both theoretical and practical and give each other tests to mark your progress, and always try to speak in Swahili whenever you are together.
Don't forget to reward yourselves whenever you meet your targets. Eventually, the progress you will make will blow your mind.
 4. The Basic Way to Learn Swahili is to Read
Reading Swahili textbooks can be boring sometimes, and you may not even have access to any. If this is the case, then try reading Swahili texts written by and for native speakers. These can be found in libraries, bookstores or from your newly made Swahili friends.
It can be challenging the first time, but it becomes enjoyable with patience and persistence. If you are unable to get Swahili magazines or books, you can use the internet to find a learn Swahili pdf or book. Please have a look at our website Aj Kenya Safaris. We have Swahili tutorials which will help improve your Swahili, and there are also questions to test your understanding.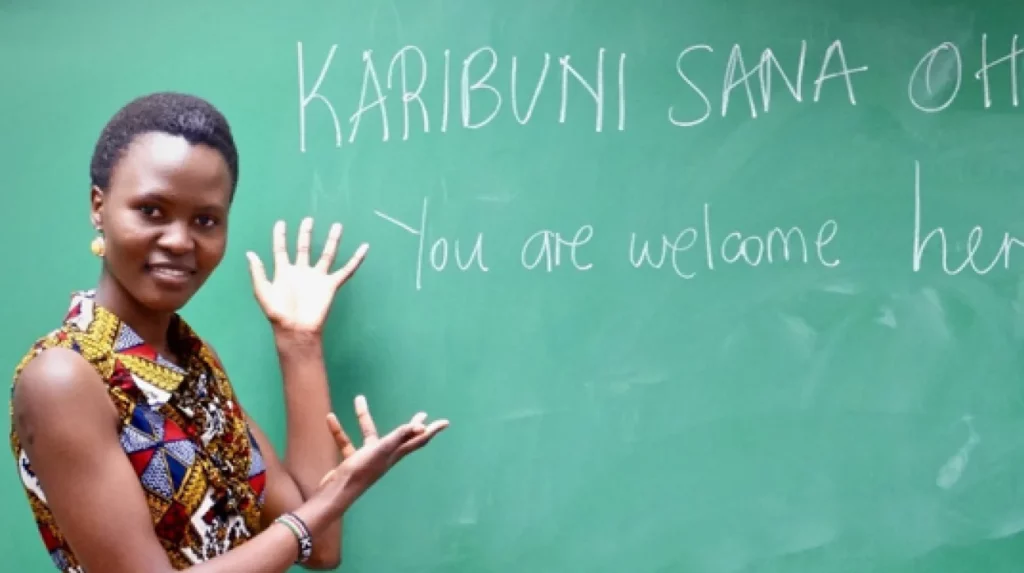 5. Get into the Vast Sea of Information Online
If you learn Swahili online for free, you will not only get unlimited sources of information, but also come in contact with native speakers. Join chat forums where you can compare notes with people who are on the same course as you. Social media is the easiest way to get in touch with all native Swahili speakers in the world.
You will be part of a worldwide family with similar goals through hashtags, Facebook groups, and liked pages.
 6. Easy Ways to Learn Swahili – Be Specific About Your Goals
Although it is mandatory, you should have a reason as to why you want to learn Swahili. Do you want to go for a holiday in a Swahili-speaking country? Want to speak to foreign colleagues? Or do you want to study abroad? Set long-term and short-term goals and monitor your progress.
This way, you will also be able to select the period and intensity of your learning.
 7. Why so Serious? Have Fun While at It
There is no reason as to why learning Swahili should be a tiresome and gruesome process for you. There is no better way of learning a language than to have fun doing it. If you are a music junkie, find your favorite Swahili song and learn new words. If you can remember what you see, write the words on paper and stick them to your house.
Make simple sentences using the words or draw small pictures beside them; this will help you remember the new vocabulary.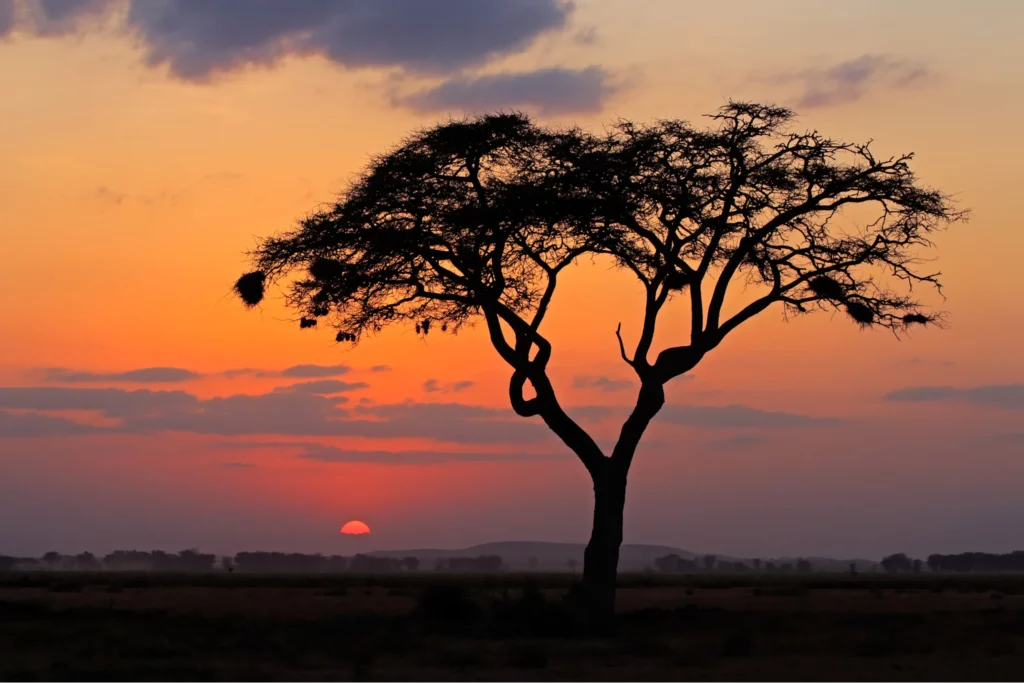 8. Easy Ways to Learn Swahili – Learn About Swahili Culture
This is a critical way to learn Swahili. By understanding the culture of native Swahili speakers, you will be more in touch with the language. You will understand more why some words are used as exclamations or why one word is used in a certain way and not in the other.
You will get to know greetings meant for younger people instead of those only given to the older generation and so on.
 9. Have Fun in Whatever You Do. You Have To Be Your Biggest Cheerleader
It will shock you to see your progress if you make FUN one way to learn Swahili. Whether it is via music, TV shows, live events such as poetry gigs, reading books or comics or just having a conversation with a friend.
If you enjoy it, you will prosper in it! And don't forget to thank yourself throughout the whole process. When you appreciate your work, you will find the endless motivation to continue with it to the end! Jienjoy (enjoy yourself).
As a small gift to you for showing interest in Swahili, here are some less than 1000 Swahili words to kick-start your journey:
| | |
| --- | --- |
| Swahili Words | English Translation |
| Sasa | Hi |
| Asanti | Tank You |
| Karibu | Welcome  |
| Pole  | Sorry |
| Tafadhali | Please |
| Twende | Let's Go |
| Kuja  | Come  |
| Enda | Go |
| Maji | Water |
| Nisaidie | Help Me |
| Wewe | You |
| Mimi | Me |