The 8 Best Holiday Packages in Kenya from Nairobi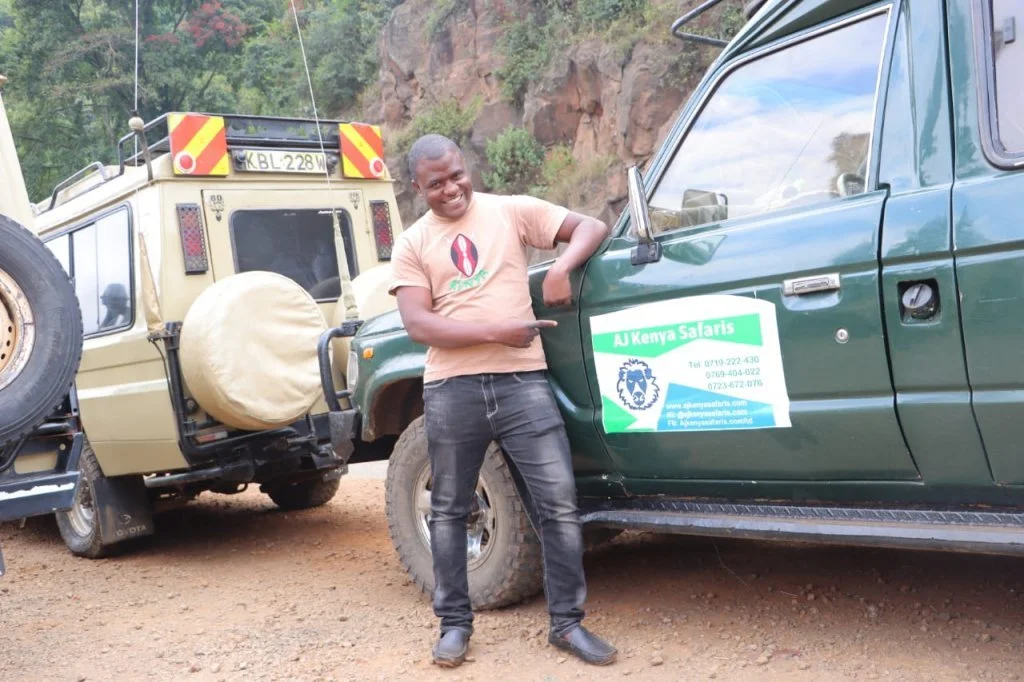 In this article, we will outline the best holiday packages in Kenya for residents. We will take you to the best holiday destinations on the Kenya coast, Naivasha, Amboseli, and Masai Mara National Reserve.
We hope that after reading this article, you won't have an excuse for not traveling! What's more, we offer the best holiday packages in Kenya from Nairobi all year long, and we are always ready to tailor-make them to match our clients' travel plans and budgets.
How to Book Your Safari with Us 
At ajkenyasafaris.com, we are committed to helping you plan and book the best tour for you and your loved ones.  We are a team of travel consultants who call Kenya home, and nothing makes us happier than seeing the broad smiles on your face after taking your on lifetime trip.
Book your safari now by sending us an email at  james@ajkenyasafaris.com or safarioffers@ajkenyasafaris.com.  You can also call or WhatsApp us at +254-748-258-880.
Our Most Booked Kenya Safari Packages
Best Destinations for the Best Kenya Vacation Packages in Diani/Mombasa
The Standard Gauge Railway (Madaraka Express-) has opened up Mombasa county for exploration. These days you can travel to Mombasa for lunch and be back for lunch in Nairobi the following day! It's cheaper too, which is why we have to start with Mombasa and Diani Beach.
 1. Neptune Beach Resort
This beautiful hotel is situated in Bamburi, 14 Km to the north of Mombasa. Some of its highlights include lush gardens, wide-open spaces, and uninterrupted views of the ocean. Neptune Beach has 78 rooms, fully air-conditioned with walk-in showers, satellite TV, fridges, and coffee-making facilities.
You can have meals at the main restaurant and there is a choice of three bars. There is a normal size pool for adults as well as a baby pool for the little ones. The hotels' management has even better plans for residents where you spend up to 4 nights and 5 days for less than Ksh. 32,000 per person!
This is an all-inclusive package which means you get accommodation, meals, and an unlimited flow of drinks!
 2. Turtle Bay Beach Club: The Best All-Inclusive Hotels in Mombasa North Coast
In the heart of Watamu is one of the most exclusive pieces of real estate that overlooks the clear blue waters of the Indian Ocean. Turtle Bay is not just the hotel that you go to when you want to catch a break, but the kind of serene environment that is ideal for life-changing decisions.
It's secluded from the usual noise of the city, yet smack in the middle of a vibrant coastal community. No other place allows you cultural immersion than Watamu. This amazing resort boasts beautifully decorated rooms with air conditioning and breathtaking views of the ocean from your balcony.
For your meals, you have a choice of four restaurants including a pizza restaurant. For the romantics, you can enjoy a candle-lit dinner by the ocean in the Blue Turtle restaurant. There is a giant swimming pool for adults and a smaller pool for kids.
Again, you can have this piece of heaven for less than Ksh. 35,000 that caters for three nights and four days, as well as all meals and drinks.
 3. All Inclusive Package Holidays to Mombasa – Sandies Tropical Village Resort
Malindi is known for its extensive white beaches and exotic sea creatures. Sandies Tropical Village extends this magic. The resort is built in Swahili traditional design but fitted with modern amenities. All 109 rooms are designed with your comfort in mind. Rooms on the first floor feature private balconies and those on the ground have large terraces.
Exotic and delicious meals are served in a choice of two restaurants. Feel free to relax with your favorite cold beverage in one of the three bars. For the ultimate relaxation, visit the Mvua spa for reinvigorating body treatments influenced by African, Asian, and European traditions.   
One of its special offers for Kenyans makes it possible for locals to visit and have the time of their lives for less than Ksh. 35,000 per person. This rate is inclusive of 4 nights and 5 days accommodation, all meals and drinks included.
Holiday Destinations in Kenya Coast – What Else is There to Do in Mombasa/Diani?
If you are wondering what else there is to do at the coast apart from swimming in the ocean and lounging by the beach, think about kitesurfing. Yeah, it's not a reserve of international tourists, you know!
Deep-sea diving opens the mysteries of the ocean so that you see for yourself all those corals and fishes that your high school teacher talked about with passion. And when you feel the need for speed, be a little reckless and charter a speedboat. There is no thrill than that of the sea's breeze over your ears while cruising at insane speeds.
If you are a foodie like me, you will have a field day experimenting with various dishes from the coastal province. Of course, the overly sweetened and oily food will add a few inches to your waist, but hey, when on holiday we forget the damned diet for a week and work on the damage later! YOLO!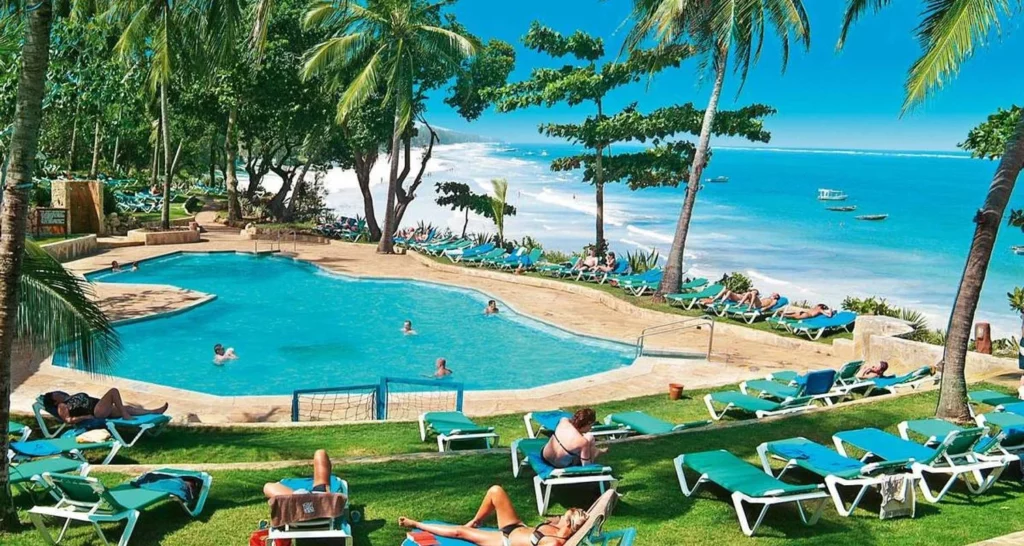 Holiday Packages in Kenya for Residents – The Top Picks in Naivasha
What do people do in Naivasha? Plenty of activities, I tell you! First are the bike rides. Naivasha is relatively dry, and so bike trails are always perfect for biking. Oh! If you can't ride a bike, you can always walk but cycling in this beautiful place feeling the wind on your face is an experience you don't want to miss.
How do you feel about camping? You know, spending the night by the lake while being serenaded by a starry sky? Then waking up to a cocktail of melodies from hundreds of bird species? Well, that is just the tip of the iceberg as the accommodation options in Naivasha are out of this world.
 1. Enashipai Resort & Spa
Where do you go to get away from Nairobi but still be close enough to dash back in less than 2 hours? Naivasha's Enashipai Resort-that's where. This resort is exotic, culturally diverse, and serene.
The rooms are spacious, and the large, signature Masai necklace headboards will leave you in awe. Large windows allow for the sun to drift into the room and modern amenities such as high-speed wi-fi, minibars, and flat-screen TVs add to your comfort. Their rates are excellent for their kind of facility with a wide variety of meals served at the Senteu restaurant. 
The Siyara Spa might just be the highlight of your stay at Enashipai. With a wide variety of body treatments such as holistic massages, body wraps, and exfoliation you will leave this place deeply relaxed with rejuvenated skin and calmer senses.
Other exciting activities you can engage in are swimming, boat rides and animal walks. You will have a fully equipped gym and a conference center if you wish to hold a meeting.
 2. Lake Naivasha Sopa Resort 
Lake Naivasha Sopa Resort is set on 150 acres of grassland right at the shore of Lake Naivasha. Rooms overlook the lake, and so you can wake up every day to the chirping of birds and beautiful sites.
The hotel is not only set on a serene spot secluded completely from human activity, but also has extensive well-manicured gardens that can accommodate hundreds of people for events. The main restaurant serves delicious Swahili and Mediterranean meals made from fresh garden vegetables and accompanied by homemade bread.
Laze off your afternoon by the large pool with drinks and bites an arm's length away at the adjacent snack bar. If you are up for an adventure, the hotel provides boats to take you to Crescent Island, home to over 300 bird species and other flora and fauna.
 3. Kiboko Luxury Camp  
If you want to experience the jungle feel without going to Masai Mara, then head on to Kiboko Luxury Camp, located right by the shores of Lake Naivasha. The idea for honeymooners, the camp has only 8 luxury tents, tastefully furnished to ensure maximum comfort.
At this luxury camp, you will enjoy 5-course meals prepared by an award-winning chef. While the afternoons away in the cozy lounge as you listen to music or catch up with friends using the camp's high-speed internet.
Some of the activities at this colorful place include bird watching, fishing, game watching, walking, and boat rides in the lake. There is a spa for all the foot massages, body scrubs, and wraps you can handle.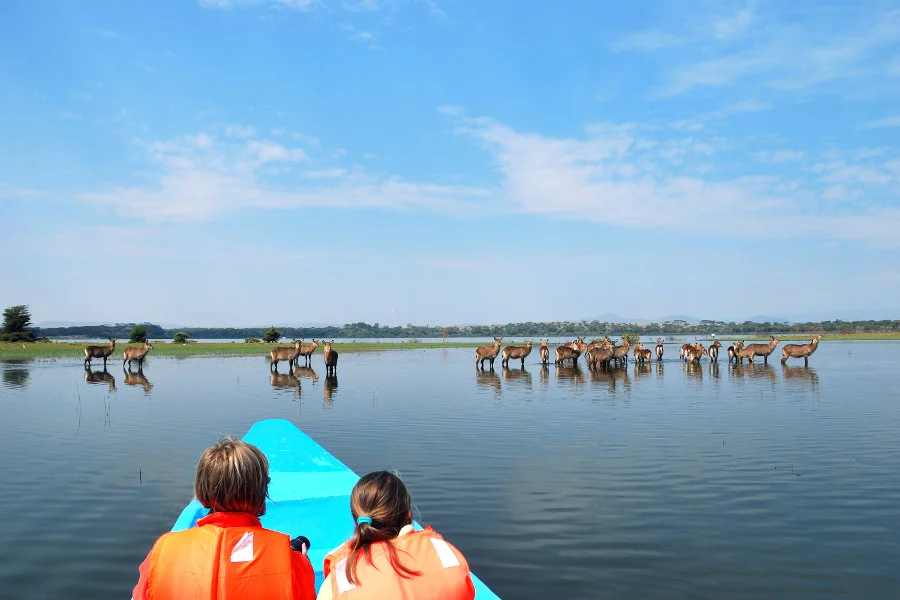 Budget Weekend Getaways in Kenya – Become one with the Jungle
Our national parks are world-renowned, and the most visited in Africa. The Masai Mara is famous for the great migration, which  has come to be known as 'the greatest wildlife show on earth.'Amboseli is popular for elephant herds grazing in the backdrop of Mt. Kilimanjaro. Tsavo is the place to go for a wild cat show.
Simply being in the jungle with wild animals is a thrill you can't afford to miss.  For those worried about the cost of a bush adventure, relax. You don't have to spend next year's school fees to enjoy this magic.
You will be surprised at how affordable holiday packages for residents are as demonstrated by our top picks for the bush.
 1. Mara Mara Serena Lodge – Masai Mara
Rooms at Mara Serena Lodge are built in the shape of Maasai manyattas, and they all have a breathtaking view of the famous Mara River. If you are here between July and October, you get to see the migration from the comfort of your room.
Breakfast is served by the hippo-filled Mara River or in the restaurant. One of the most exciting activities here are the sundowners- cocktails and delicious bitings served in the bush just as the sun goes down.
Three times a week the elaborate dinners are accompanied by traditional Masai dancers. If you are on honeymoon you can have your candle-lit dinner served in the bush.
If you fancy a balloon ride, now is the time and place to get one. Viewing the vast Masai Mara from the air gives you a new perspective and a thrill that you will remember for a long time to come. The Maisha Safari spa and gym will keep you relaxed and in shape after day-long game drives.
 2. Kibo Safari Camp – Amboseli
There is something inexplicable about a stay at Kibo Safari Camp. It could be the tented accommodation that does not even have phones or the face of Mount Kilimanjaro in the distance.  Still, it could be the friendliness of the staff.
Kibo is perfect for families traveling with children because, in addition to their double and triple tents, they have family tents. Beds are made of bush logs but don't let that fool you! You might not want to get up from the soft covers in the morning. It's simply one of the best Family holiday destinations in Kenya.
Tasty meals are served in an open terrace under a huge acacia tree, with breathtaking views of the majestic Mt. Kilimanjaro for company.
The camp is located in Amboseli National Park. It's rustic and the perfect definition of love in the jungle. Animals are so close to the main lodge that you can hear hyenas cry out at night and jumpy monkeys will impress you with their jumping antics.
You will meet the famous jumbos of Amboseli during your game drives, as well as the mighty king of the jungle. Kibo is definitely the kind of place that leaves a yearning in your soul.