The Review of the 11 Best Hotels in Naivasha & Best Lodges in Naivasha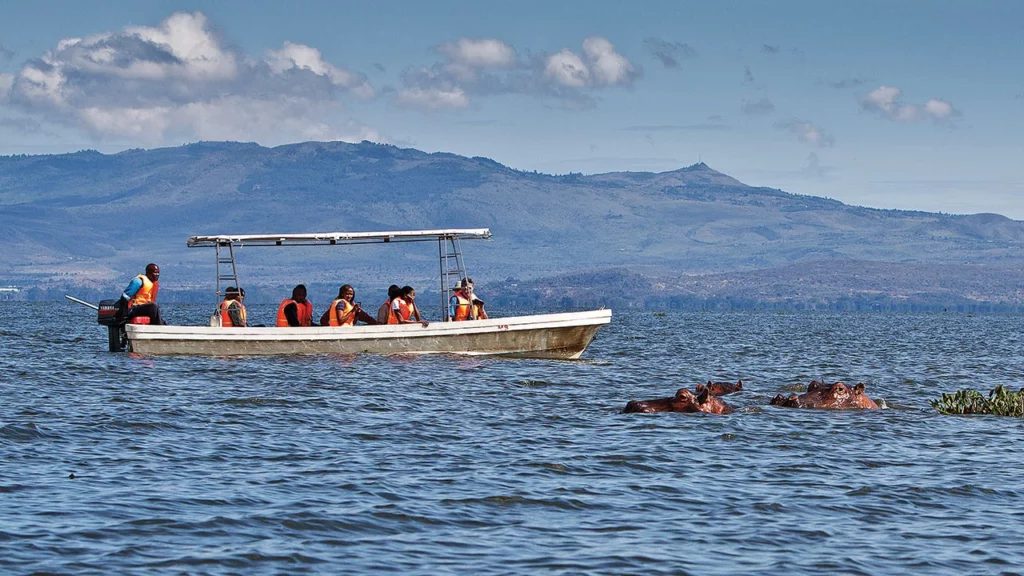 One thing that contributes to a great travel experience is the type of lodging you choose. The best hotels in Naivasha to stay at should be affordable, clean, comfortable, and easily accessible. This ensures you come to a place where you will rest after a long day under the hot Kenyan sun.
Whether you are looking for a luxurious stay or something more affordable, there's no shortage of amazing lodges and hotels in Naivasha that offer quality services at great prices. We have compiled a list of the top 11 best lodges in Naivasha so you can make an informed decision about where to stay on your next trip!
Book Your Safari to Kenya with Us Now 
Are you looking for the best Kenya tour company to provide you with the best safari trips to Kenya? We are the right people for you. At AjKenyaSafaris.com, we provide the best Kenya tours for all travelers.
You can reach us at +254-748-258-880 through WhatsApp/phone or james@ajkenyasafaris.com or safarioffers@ajkenyasafaris.com through email.
Our Most Booked Kenya Trip Packages and Other Safari
The Top 11 Best Hotels in Naivasha Kenya Review
Naivasha is one of the most beautiful and natural places to visit in Kenya. With its breathtaking scenery, wildlife, and outdoor activities, it has become a popular tourist destination. Want to travel to Lake Naivasha?  Below are the best lodges around the lake with the best services that make guests want to spend extra time there.
Luxury Lodges in Naivasha #1. Chui Lodge Naivasha 
Chui Lodge is a luxurious 5-star lodge located in Naivasha. It boasts stunning views of the Lake and mountains, as well as a swimming pool, spa, and tennis court. The lodge's rooms are outfitted with modern amenities like air conditioning, satellite television, and Wi-Fi access.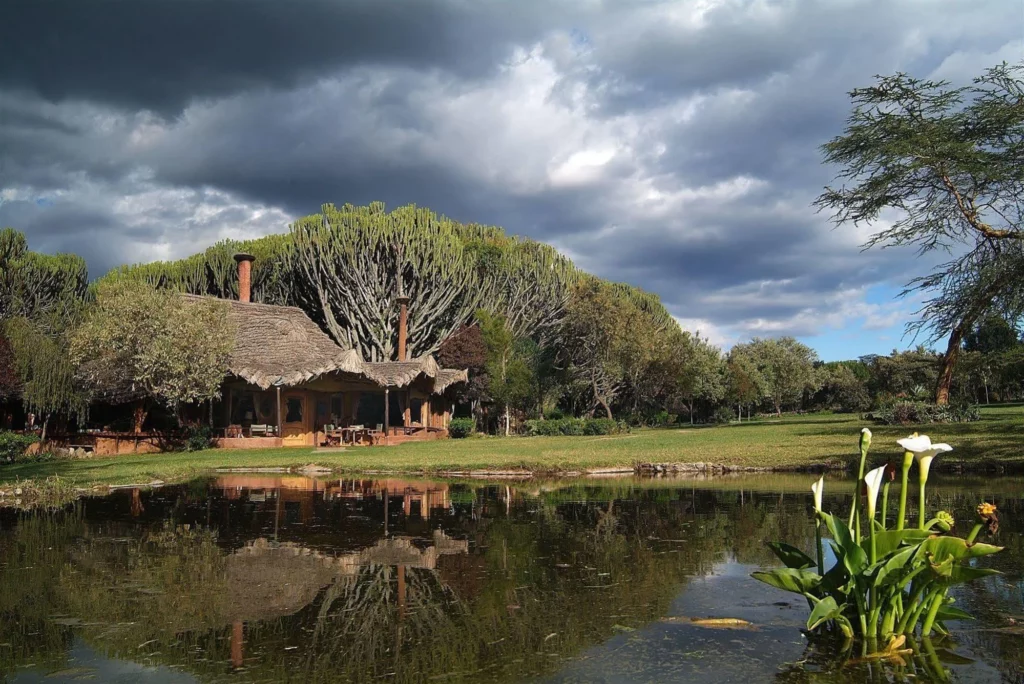 Best Hotels in Naivasha #2. Lake Naivasha Sopa Resort
Lake Naivasha Sopa Resort offers high-end accommodation with a touch of luxury. The resort features an outdoor pool, gym, spa, and restaurant & bar. Rooms come equipped with air conditioning, flat screen TVs, and private balconies overlooking the lake.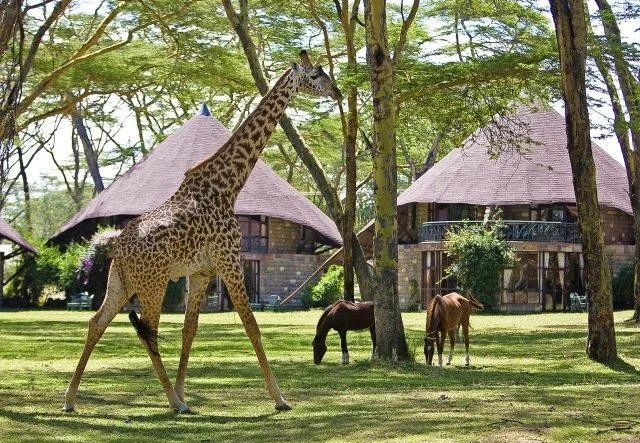 Best Affordable Hotels in Naivasha #3. Muthu Lake Naivasha Country Club
Muthu Lake Naivasha Country Club is a great choice for those looking to enjoy a luxurious stay in an affordable price range. It offers breathtaking views of the lake and mountains, as well as access to amenities like a golf course, tennis court, and swimming pool.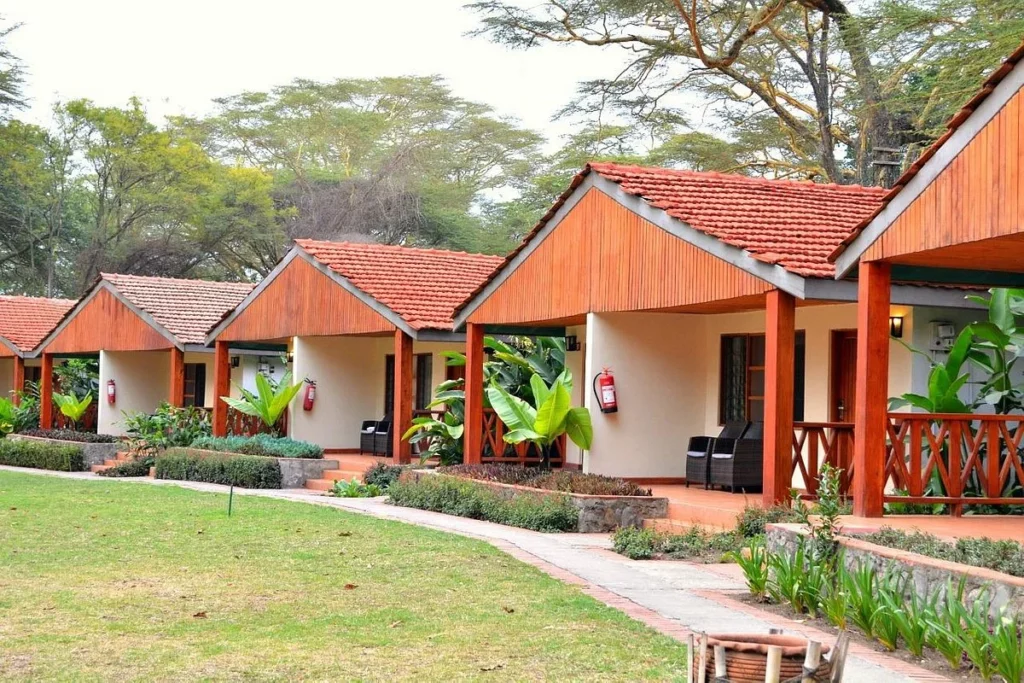 5-Star Hotels in Naivasha #4. Enashipai Resort & Spa
Enashipai Resort & Spa is an oasis of luxury and relaxation. The hotel offers a variety of amenities, including multiple restaurants, spa, outdoor pool, and fitness center. Rooms come with air conditioning and many other modern conveniences.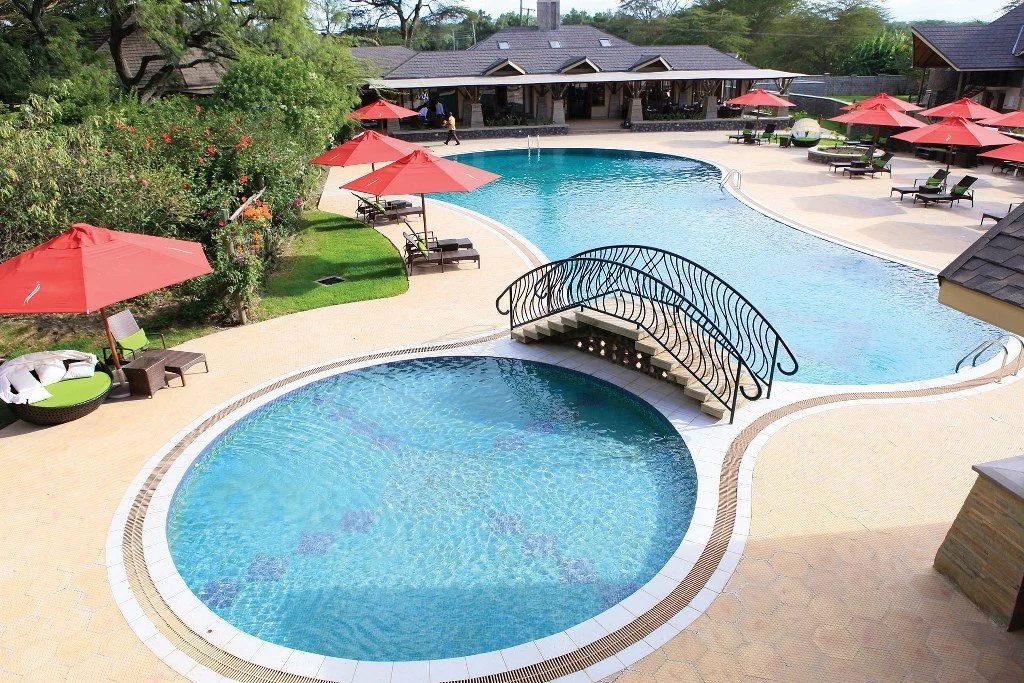 Cheap Lodges in Naivasha #5. Sweet Lake Resort
Sweet Lake Resort is a great option if you're looking for an affordable stay. The resort offers multiple room types, including rustic cabins and chalets, all equipped with air conditioning and Wi-Fi access. Other amenities include an outdoor pool and bar & restaurant.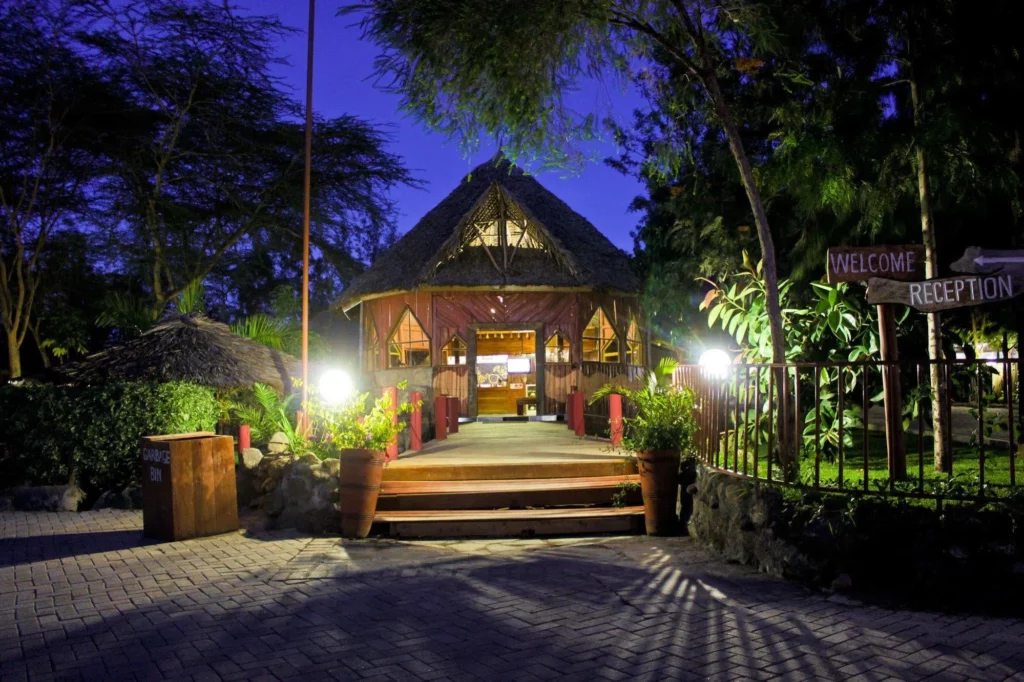 Cheap Hotels in Naivasha #6. Sanctuary Farm Kenya
Sanctuary Farm Kenya is a unique lodge located on the shores of Lake Naivasha. It offers private bungalows, each with its own private deck and views of the lake. The resort also features an outdoor pool, bar & restaurant, and activities like horse-riding.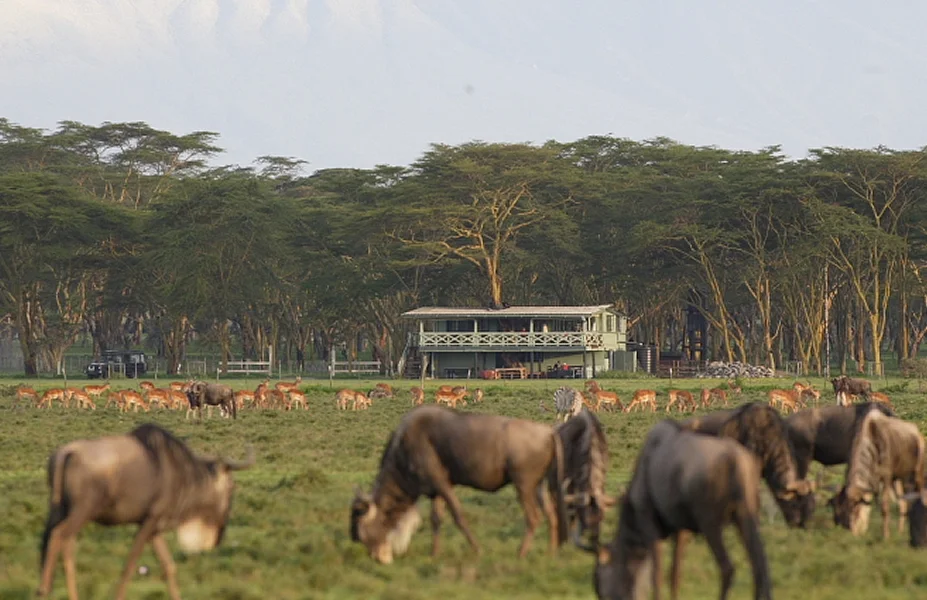 Hotels in Naivasha, Kenya #7. Great Rift Valley Lodge
The lodge is built at about 7,000 feet above sea level. This elevation allows you to enjoy the fantastic view of the vast Rift Valley, Lake Naivasha, and the neighboring volcanic crater of Mt. Longonot.
The Great Rift Valley Lodge has 9 double rooms and 21 twin rooms thereby making it an all-inclusive facility.  All the rooms feature private balconies overlooking the rift valley. You can enjoy both the sunrise and sunset from here, sipping your favorite beverage, reading your favorite book, or listening to soothing music.
The luxurious rooms are built-in spacious 2 and 3 story blocks, each room furnished with a king-size bed, handmade wooden tables and seats, and a modern bathroom. Most rooms have connecting doors that change them to spacious family suites and free WIFI to keep you connected to the world.
If you are staying longer or if you have a larger group which you want to share living space with, the Great Rift Valley Lodge also features alternative accommodation at the Longonot Villas which has 40 modern 3 bedroom houses.
The houses are built and decorated in a modern and artistic way to make you feel right at home. Each house has a standard living room, kitchen area, dining room, and a master bedroom.
All houses have magnificent views of the Great Rift Valley. In these houses, you get to stay as you would in your own house with lots of privacy. And you get to cook whatever you want! Isn't that amazing?
The lodge also boasts one of the best conferencing facilities and boardrooms in Kenya. The lodge has 3 conference rooms built on beautiful grounds with spectacular views of Mount Longonot. The larger room can hold up to 180 people and the small room can hold 20 people away from distractions.
So if you are traveling in large groups you are definitely sorted. All rooms are fitted with all conferencing amenities such as audio-visual materials, sufficient air circulation, and comfortable seats.
If you are a foodie, have no worries because you have been taken care of. Whether you are a vegetarian or an all-purpose feeder (I kid), the lodge's catering department will have you licking your fingers after every meal.
The lodge has two fully equipped restaurants serving al fresco continental lunches and homemade table d'hote cuisine. During your leisure time, we invite you to engage in activities offered in the lodge. They include bird watching in Eburru Forest and Lake Naivasha, day trips to Hell's Gate and Lake Nakuru National Park, and guided mountain bike and horse riding safaris.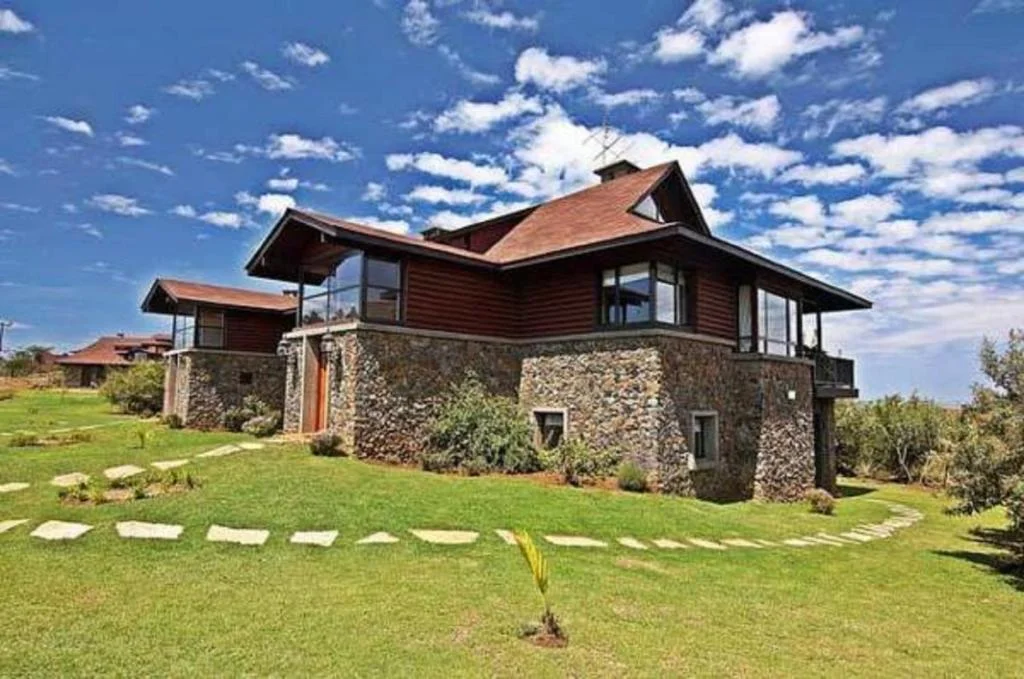 Best Lodges in Naivasha #8. Sawela Lodge
Sawela lodge is situated on the southern shores of Lake Naivasha. The lodge is 13 kilometers away from Naivasha town and 85 km from Nairobi city. You will only take an hour to drive from Nairobi to Sawela lodge.
The lodge has unique architectural designs and ultra-modern facilities that suit all travelers. The lodge has a relaxing aura which you will witness right from your arrival there with the ever so friendly staff. This makes it the best place if you are on vacation from the hustle of fast working life. It also has fantastic views of Mt. Longonot.
The lodge has luxurious rooms of which 24 are superior suites and 18 are deluxe ranging from single to double. Each of the rooms features a satellite TV, free WIFI, a splendid cabinet with beautiful African art, and marvelous hand-knitted mats.
There are large windows that bring insufficient natural light and fresh air. This contributes to environmental conservation through the reduction in the consumption of electricity. Then there are luxurious private bathrooms fitted with hairdryers, beautiful bathrobes, and cold, warm or hot shower options. The treatment from the lodge is worthy of every coin you spend.
If you are on a business trip, then the lodge has conference rooms that can hold large numbers of people at a go. The conference rooms also have facilities that will allow you to hold meetings and workshops sufficiently and comfortably.
And after your long day under the sun or seated in the conference meetings, you can have a cold drink at the poolside bar or the Buffalo bar while catching up with friends and family. Or you can take a dip in the pool and just relax your mind with a lap or two.
If you are traveling with your family and you have a long stay in Kenya and around Lake Naivasha, then there are laundry and baby-sitting services also available at an extra cost. You will have your clothes and children in safe and capable hands.
Make sure not to miss the activities provided by the lodge such as guided nature walks, bird watching, fishing in Lake Naivasha, boat riding, and a visit to the Hell's Gate National Park.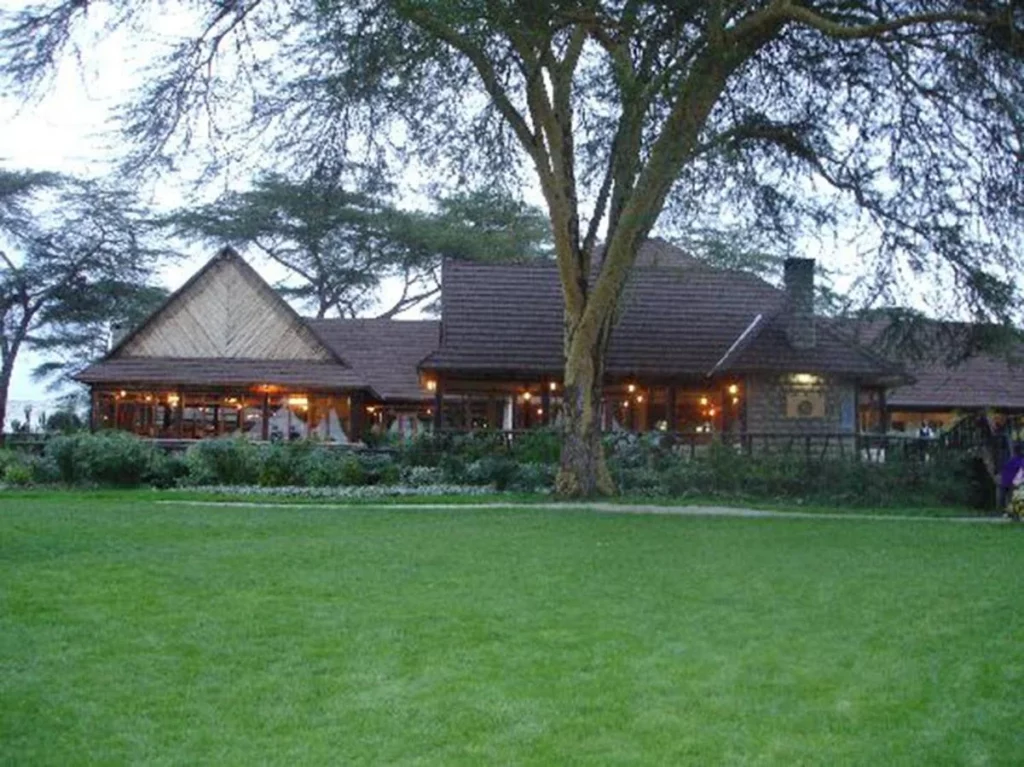 Guest Houses in Naivasha Town #9. Naivasha Peppercorn Holiday Resort
Naivasha Peppercorn Holiday Resort is perched in Naivasha County still in the deep of the awesome rift valley. The hotel is at the center of most attractions in Naivasha County. You will have incredible views of Lake Naivasha, Mount Longonot, and the Aberdare ranges and be able to visit the Hell's Gate National Park and Nakuru National Park at ease.
Want to feel right at home away from home? Naivasha Peppercorn Holiday Resort is the perfect lodge for you. It suits both business executives and serious holidayers. The lodge's incredible services and friendly welcoming staff definitely spell out an unforgettable stay.
Built on 3.5 acres of land, the lodge is surrounded by a perimeter wall and electric fence to ensure your maximum safety. There is a modern kitchen with an internationally trained chef who can prepare a wide variety of cuisines ranging from Indian to Italian and right back to the more common African, along with a la carte menu.
Guests can dine in their private cottage balcony, in the property's restaurant, or by the bush bar. The premises provide self-catering facilities to the guests who want to prepare their own meals. Naivasha Peppercorn Holiday Resort has two bars, the Pool Bar and the Bush Bar which offer all types of beverages to cater to most if not all individual preferences.
If you need to hold a meeting in a peaceful environment the lodge has two fully equipped conference rooms that can comfortably hold a maximum of 80 people at a go.
Naivasha Peppercorn Holiday Resort is among the family-friendly Lake Naivasha lodges, with a well-stocked children's corner which has kids' games, swings, and bouncing castles. You cannot go wrong with this lodge.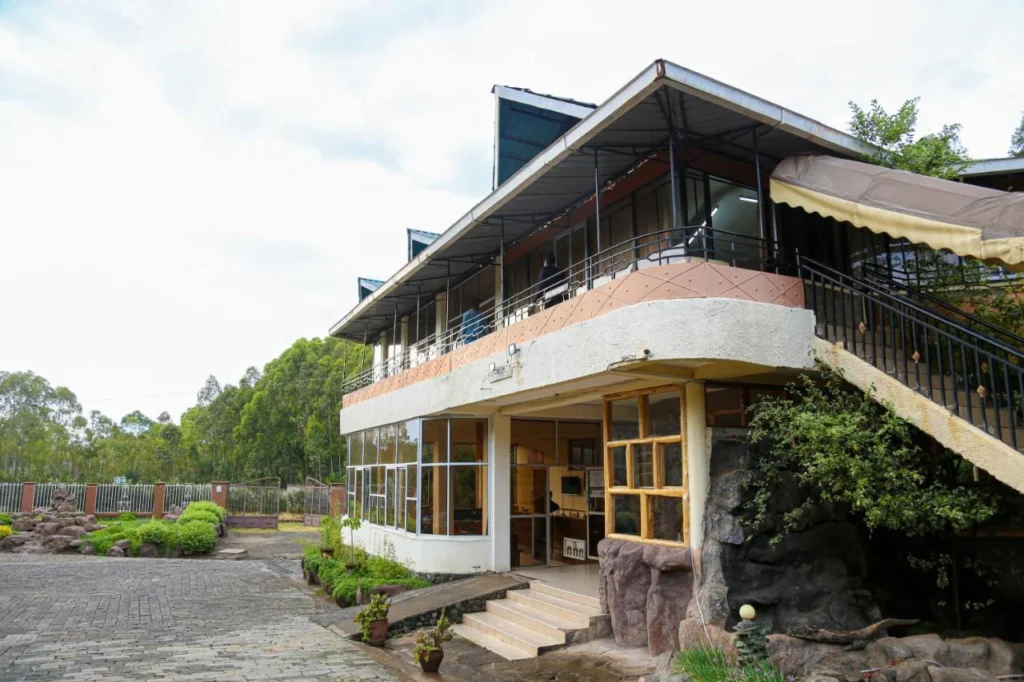 Hotels in Naivasha Town Centre #10. Dove Nest Lodge
Dove Nest Lodge is fourth on our list. It is located in a tranquil and cool environment along North Kinangop road. The lodge is 84kms away from the Aberdares National Park, 20kms away from Lake Naivasha, and 37kms away from Hell's Gate National Park.
It is 32kms away from Mount Longonot and 77kms away from Lake Nakuru National Park. By now you already know that you will be visiting all these places and more with much ease while staying in the Dove Nest Lodge.
The 20 standard rooms and 5 executive cottages on the premises are all built and furnished in elegant fashion to fit polished taste. The rooms are spaced apart to provide you with adequate privacy and minimal noise.
Each room features a minibar, flat-screen TV, a queen-sized bed, tea and coffee making facilities, and my absolute favorite, a big clean bathroom.
There is a well-equipped bar and restaurant with professional chefs who prepare mouth-watering meals that cater to individuals. Meals in the restaurant are served an a la carte design.
You can dine in your room or in the main restaurant. Enjoy activities such as mountain bike riding, nature walks with our Kenyan born and bred tour guides.
We can also organize treks in Menengai Crater, hiking in Mount Longonot, game drives in Oserian Wildlife sanctuary, and boat riding in Lake Naivasha.
Dove Nest Lodge is among the best Lake Naivasha Lodges that offer the best services to their guests. Visit the lodge to make lifelong memories of your stay in Kenya.
Lodges in Naivasha and Prices #11. Bilashaka lodge
As its name suggests, your stay in this lodge will be free of any troubles. It is perched on the most beautiful grounds of the Bilashaka flower farm near the freshwater Lake of Naivasha. The rose farm is owned by a Dutch Family. 
You will only take a 2hrs drive from Nairobi to this beautiful lodge and once you are here, peace and calm shall fill your soul. The lodge is a paradise for birds and butterflies where you will be able to see more than 400 bird species. Make sure you carry your cameras and sketch pads because you will have a lot of photos to take and draw.
At night you will see hippos grazing on green lawns near the lodge. Bila shaka lodge is among the luxurious lodges in Lake Naivasha. You may find yourself extending your visit to Kenya because of the kind of unmatched comfort this Lake Naivasha Lodge offers.
Bila shaka lodge has 5 double rooms each decorated in a unique style to suit the taste of different guests. The rooms feature private bathrooms with showers and baths.
They also have private balconies overlooking the acacia trees and the grassland that cover the shores of the great Lake Naivasha. Visit the lodge to enjoy the tranquil and cool environment, dive in the swimming pool as you watch the birds.