The Ultimate Guide to the Best Tanzania Safari Tours from Nairobi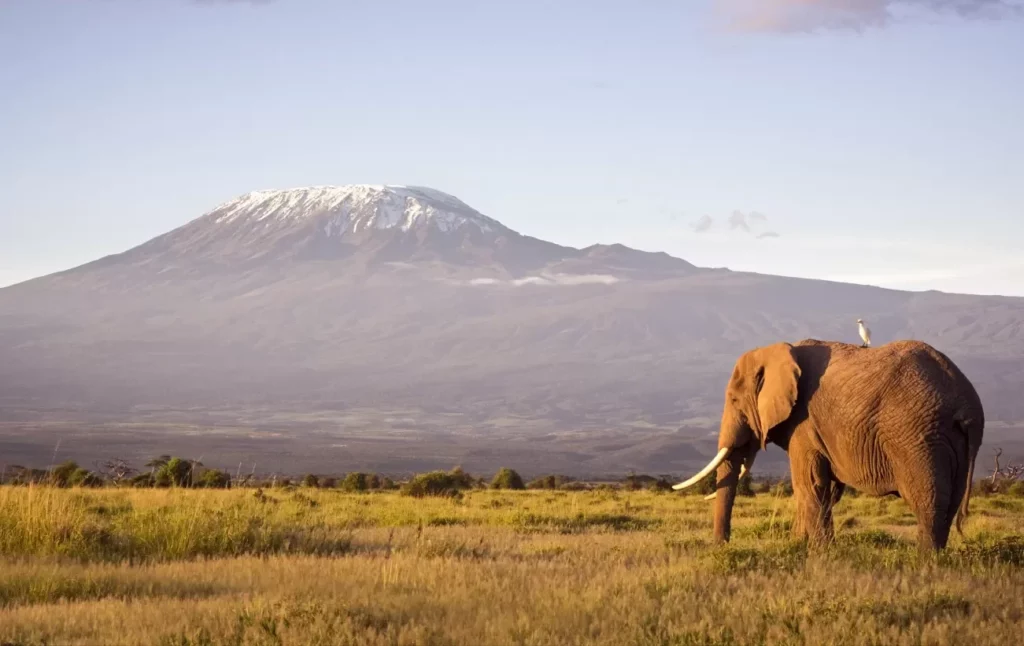 Which are the best Tanzania safari tours from Nairobi? When you think of an African safari, Tanzania is one of the destinations that immediately spring to mind. It is located in Eastern Africa, neighboring Kenya, and Uganda and is home to one of the leading Africa's leading national park, the Serengeti National Park 
Tanzania is also home to Mt. Kilimanjaro, the tallest free-standing mountain in the world. Every year, over 35,000 hikers attempt to reach point Uhuru, its highest peak. Of course, there is no describing a holiday in Tanzania without mentioning Zanzibar.
Zanzibar is a semi-autonomous region of Tanzania and home to some of the most beautiful beaches in the world. Its white sandy beaches are sandwiched between blue turquoise waters and lush green palm trees. Coupled with breath-taking sunsets, Zanzibar is the ultimate beach honeymoon destination in the world.
In this Tanzania tours and travel guide, we will tell you everything you need to know for an unforgettable safari in Tanzania and a beach holiday in Zanzibar. We will talk about the cost of a vacation in Tanzania, its must-visit destinations, the best time for a safari tour in the country, and more.
Finally, this guide will also answer any other lingering questions you might have about planning Tanzania safari tours.
Start Planning Your Private Tanzania Safari Tours
Our Most Booked Kenya & Tanzania Safari and Zanzibar Packages
| | | |
| --- | --- | --- |
| Our Top Packages 2023/24  | Safari Price From  | The Detailed Itinerary |
| 13 Days Honeymoon Safari in Kenya – 2024 | From USD 14,964 | |
| 3-DAY LUXURY 2024 MIGRATION TOUR  | FROM USD 2845 | |
| 5-DAY MIGRATION SAFARI 2024 | FROM USD 1655 | |
| 4-DAY MASAI MARA MIGRATION PACKAGES – 2024 | FROM USD 2490 | |
| 4-Day Maasai Mara Migration Safari – 2024 | From USD 1905 | |
| 3-Day Masai Mara Camp Packages – 2024 | From USD 985 | |
| 3-Day Masai Mara Easter Packages – 2024 | From USD 1035 | |
| 3-Day Masai Mara Flying Safari 2024 | From USD 1192 | |
| 3-Day Masai Mara Packages from Nairobi – 2024 | From USD 990 | |
| 4-Day Masai Mara Easter Packages – 2024 | From USD 1300 | |
| 4-Day Mombasa & Diani Valentine Safari – 2024 | At USD 1541 | |
| 4-Day Mombasa Valentine Getaway 2024 | From USD 2180 | |
| 2-Day Hell's Gate & Lake Nakuru Safari  | From USD 507 | |
| 3-Day Amboseli Safari  | From USD 734 | |
| 3-Day Huduma Day Safari to Masai Mara  | From USD 950 | |
| 3-Day Masai Mara Christmas Packages  | From USD 1010 | |
| 3-Day Ol Pejeta Easter Safari for 2024 | From USD 1455 | |
| 4-Day L. Naivasha & Masai Mara Easter Safari | From USD 1249 | |
| 4-Day L. Naivasha & Masai Mara Safari | From USD 1174 | |
| 4-Day L. Nakuru & Masai Mara Safari | From USD 1162 | |
| 5-Day Flying Safari to Masai Mara & Ol Pejeta Conservancy | From USD 3777 | |
| 5-Day Tsavo & Diani Safari  | From USD 1606 | |
| 6-Day Kenya Wildlife Safari from India  | From USD 1730 | |
| 7-Day Kenya Christmas Safari | At USD 3093 | |
| 1-Day Nairobi National Park & Giraffe Center Tour | From USD 119  | |
| 1-Day Nairobi National Park & Nairobi Animal Orphanage Tour | From USD 34 | |
| | From USD 4216 | |
| 18-Day Kenya Family Safari  | From USD 5849 | |
| 15-Day Senior Citizen Tour – 2024 | From USD 4252 | |
Top 5 Best Places to Visit in Tanzania
The beautiful country of Tanzania is known for its spectacular wildlife, stunning landscapes and rich culture. It is a popular destination for travelers of all ages, but it holds a special charm for seniors looking to experience an unforgettable safari adventure. In this guide, we will explore the best places to visit in Tanzania.
1. Serengeti National Park – Meet the Big 5
Serengeti National Park is the crème of Tanzania safari tours and the number one must-see destination during safari trips to this East African country. It is a vast park and home to some of the largest game concentrations in the world. The Serengeti is believed to have the highest lion density in Africa with over 3,000 lions.
The park is home to all members of the big 5 (elephants, buffaloes, rhinos, leopards, and lions). During your Tanzania tour in the Serengeti, you will also see giraffes, Grant's gazelle, impala, kongoni, topi and eland, and many more wildlife species.
Most importantly, the Serengeti is home to the other half of the great wildebeest migration, which takes place annually between April and June as the animals head south into the Masai Mara Game Reserve in Kenya.
Central Serengeti & the Seronera Valley is the most popular section of the park, a wild savannah abundant in wildlife. It is the perfect vantage point to watch the great migration as the animals move northwards between April and June.
Eastern Serengeti is stunningly beautiful, featuring the Gol Kopjes, home to some of the largest cheetah concentrations in Africa. It is ideal for those looking to travel off the beaten path. Accommodation is limited, which means you might have to book well in advance during peak seasons.
How to Get to the Serengeti
You can get to Serengeti by flying from your country to Kilimanjaro International Airport, where you will then take a domestic flight to the Serengeti. If you fly into Julius Nyerere International Airport in Dar es Salaam, you would need to take a domestic flight to Arusha, and then connect to Serengeti.
There are various airstrips at Serengeti, and where you land will depend on where you are staying.
Best Places to Stay on Safari in the Serengeti
The Serengeti has numerous accommodation options for all budgets, including some of the most luxurious bush camps. Some of our favorite places are the Four Seasons Safari Lodge, Seronera Wildlife Lodge, and One Nature Hotel Serengeti.
Because this park is so vast and activities abundant, we recommend that you spend at least four nights here.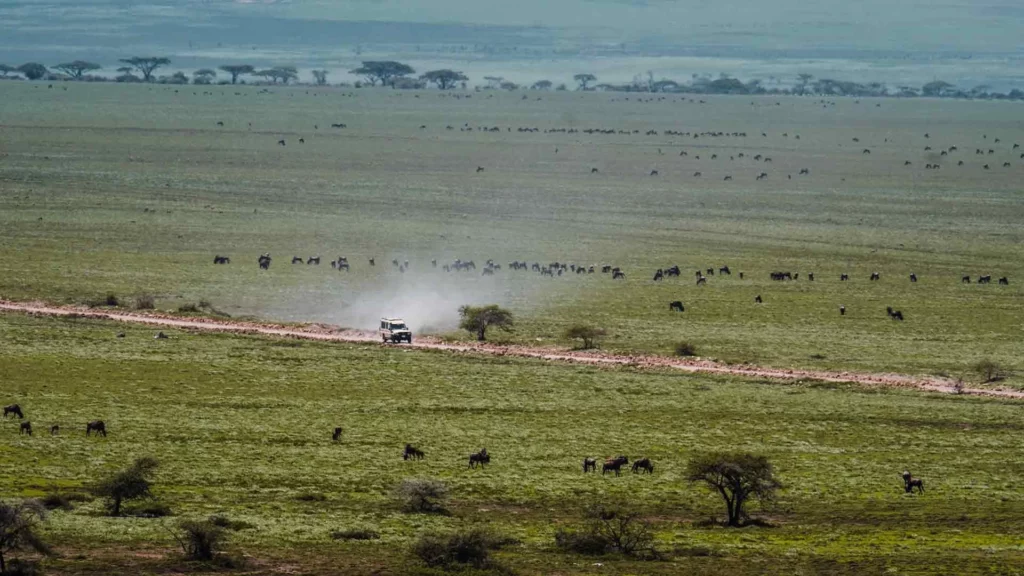 2. Ngorongoro Crater – The Largest Caldera on Earth
The Ngorongoro Crater, found in the Ngorongoro Conservation area, is a breath-taking volcanic crater that is a sure showstopper during tours and safaris in Tanzania. It is marked as the largest caldera (large depression) in the world, and it is home to abundant wildlife and awe-inspiring natural beauty.
Ngorongoro crater was formed over 3 million years ago, and it stretches over a diameter of 19 km. During your Ngorongoro safari, you will see lots of safari animals, including one of the densest concentrations of predators in Africa.
The southern part of the Crater features the Lerai Forest comprising yellow fever trees, and you are likely to see cheetahs here. The eastern side consists of swamps and springs with large families of hippos.
The Crater floor is home to any wild animal you can think of, from black rhinos to hyenas and jackals. Surprisingly, you won't find any giraffe's here- perhaps due to the absence of open woodlands.
How to Get the Ngorongoro Crater
Ngorongoro Crater is easily accessible by road from Arusha, a four-hour drive. You can also drive here from the Serengeti as part of your safari. Depending on where you are coming from, you can also fly into the Manyara airstrip about an hour away.
Best Places to Stay in the Ngorongoro Crater
There is no accommodation within the Crater itself, but you have several accommodation options at the rim. These have fantastic views but are also very pricey. They include the luxurious Ngorongoro Crater Lodge, Ngorongoro Serena, and Sopa Lodges, and the Ngorongoro Wildlife Lodge.
Another alternative is to stay in an area called Karatu, about 20 km from the Crater. Here you will find a variety of choices, including Gibbs Farm and Ngorongoro Plantation Lodge. We recommend that you stay two nights here, but if pressed for time, then you can make the best of it in one night.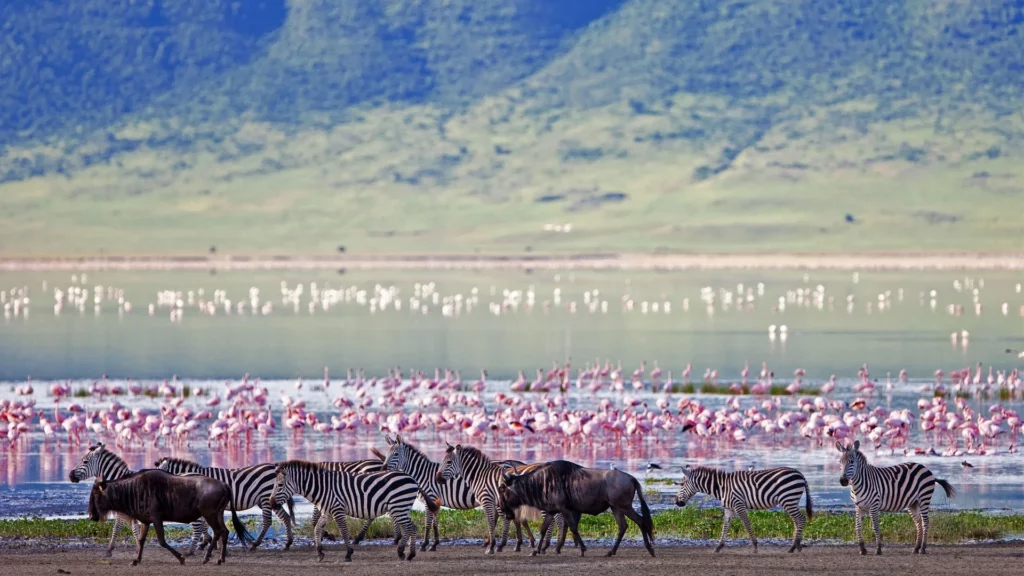 The Island of Zanzibar along the Indian Ocean Coast off mainland Tanzania is a paradise that you must experience during your Tanzanie safari holidays. Zanzibar has two main islands, Unguja and Pemba, with the capital city of Stonetown located in the former.
There are also several other smaller islands, including Mafia, Changu, Bawe, Misali, and Mnaemba, amongst others. Any of these islands would be the perfect ending to a long bush safari, where you get to relax on the sandy white beaches.
For the adventurous spirit, Zanzibar offers an array of water sports such as snorkeling, diving, fishing, windsurfing, jet-skiing, and many more. Other than the beach experience, there is much more to do in Zanzibar.
You want to spend some time exploring Stone Town, where you are guaranteed to go back home with a haul of spices, cloth, jewelry, and cultural artifacts.
You can either fly into Zanzibar from mainland Tanzania or take a ferry. A flight from Dar es Salaam to Zanzibar takes only 20 minutes. You can also fly direct from the Serengeti, a two-hour flight. It takes two hours to get to Zanzibar from Dar es Salaam by ferry.
Where to stay in Zanzibar
Just as there are many islands in Zanzibar, you will be spoilt for choice in accommodation. You will find anything from small B&BS to luxurious five-star resorts. Just like the wildlife lodges, where you stay will depend on your budget and preferences.
We recommend Paradise Beach Resort, Baraza Resort & Spa, and Konokono Beach Resort.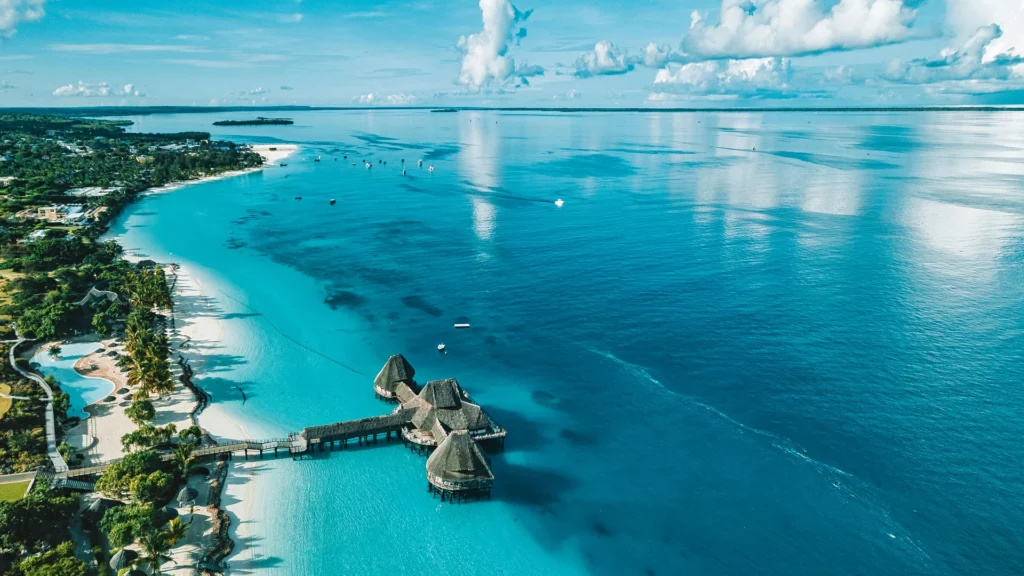 4. Mount Kilimanjaro – The Tallest, Freestanding Mountain on Earth
The iconic Mt. Kilimanjaro is the highest mountain in Africa and one of the most hiked in the world. It comprises three peaks – Uhuru, Shira, and Mawenzi. Approximately 35,000 people climb it every year.
One of its most significant advantages is that it's not technical and does not require any particular expertise to climb. It is, however, vital to acclimatize appropriately before the climb to avoid altitude sickness.
There are several routes to the top, each varying in duration, difficulty, and natural beauty. An ideal Kilimanjaro safari should take at least five days, but your travel agent should advise you on the best routes based on your preferences.
The best time to climb Mt. Kilimanjaro is in the dry months of January- March, as well as September. It would be best to avoid doing the climb in the rainy season of April- June.
The Olduvai Gorge is an important anthropological site where fossils of early man were discovered. It is located to the east of the Serengeti within the Ngorongoro conservancy area.
For paleontology lovers, this is a must-make stop during your luxury safari in Tanzania. Some remains of a human hominid estimated to be 1.8 million years old were found here in the early 1900s, and this has formed the basis for more evidence of man's evolution.
The Olduvai Gorge makes for an exciting detour during your safari in Northern Tanzania. You can make a stop here on your way to or from the Ngorongoro Crater to explore the excavation sites and the small museum on site.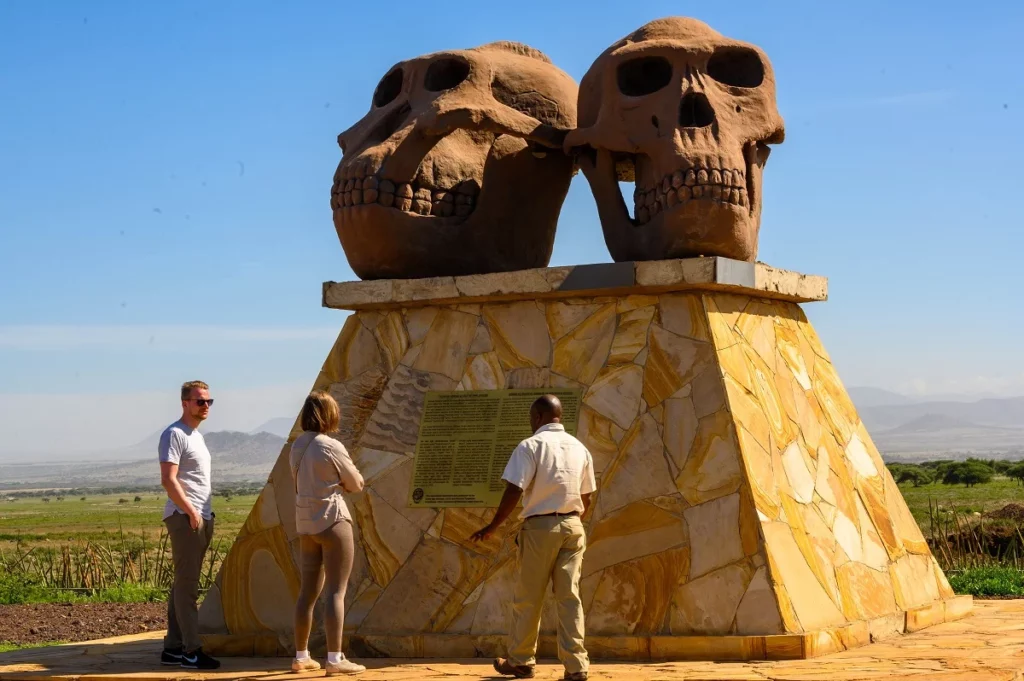 Tanzania Travel Guide For Tourists
When planning your trip to Tanzania, there are a few things you should keep in mind. First and foremost, make sure to research the different regions of the country and decide which ones you want to visit.
Best Time to Visit Tanzania, Duration, and Safety
Tanzania is unique in that you can visit at any time of the year and still have a fantastic and memorable safari. The Serengeti, Ngorongoro, and other parks have abundant wildlife all year round.
If you are explicitly targeting the great migration, then you should visit between July and October, or December to March. Because there is so much to see and do, we advise that you plan to stay eight to ten days in Tanzania, especially if you want to visit Zanzibar as well.
We recommend that you plan for at least four nights at the Serengeti. Of course, the duration of your stay will be guided by your budget. Tanzania is generally safe with warm, friendly people. The game reserves you will visit are far removed from the big cities, and security threats are minimal.
In the big cities, like anywhere in the world, there are incidences of mugging, and you should not carry any valuables on your person, at least not visibly.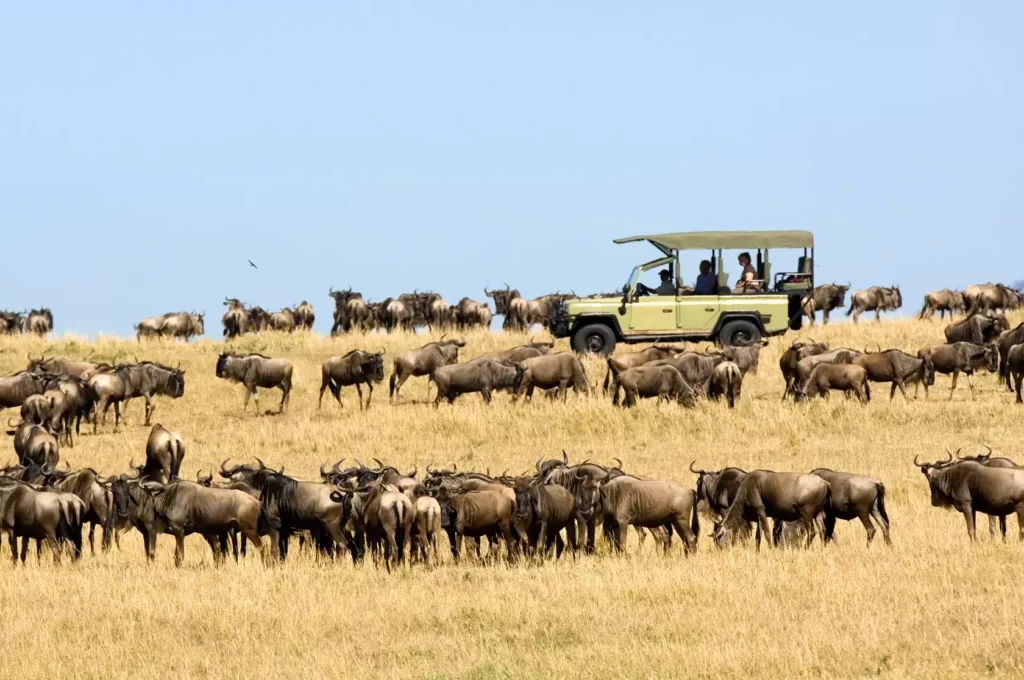 Flights, Visas, and Vaccinations
If you are wondering which airport you can fly into for your Tanzania trip, you have three options. These are Kilimanjaro International Airport in Arusha, Abeid Amani Karume International Airport in Zanzibar, or Julius Nyerere International in Dar es Salaam.
As mentioned earlier, most European countries, as well as the USA, require a visa to enter Tanzania. A single-entry tourist visa costs $50, and a multiple entry visa is $100. There are several visa-exempt countries, so be sure to confirm if you qualify before you apply.
When going to Tanzania, you need to take the anti-malarial medication about two days before you travel and for a week after you get back home. These can be bought in pharmacies, or your doctor can advise you. Yellow fever is not required unless you are coming from a prevalent area.
Planning and Money Savings Tips
The easiest way to plan for a safari in Tanzania is to contact a trusted travel agent. It is also essential that you do your due diligence by looking up information on Tanzania safaris.
One of the most important reasons for using a travel agent is that you will get a complete package for your safari, as opposed to contacting different merchants for different things. Something could quickly go wrong and spoil your dream holiday.
How about making a saving on your trip to Tanzania? Everybody loves a bargain. One way that you can save money is by going during the 'low season' between April and May, and the 'off-peak season' in November and early December.
During these times, there are fewer tourists, and hotel prices generally come down. Shortening the duration of your safari is another way to make apparent savings. You can still make the most out of your short safari by visiting places that are close together.
This way, you won't have to waste precious time moving from one place to another. Finally, you can also save a lot by opting for budget accommodation. Most safari lodges in Tanzania are pricey. 
If you are on a budget and not overly picky, you can still end up in a reasonably priced but basic hotel. You will still get to enjoy your game drives while making significant savings.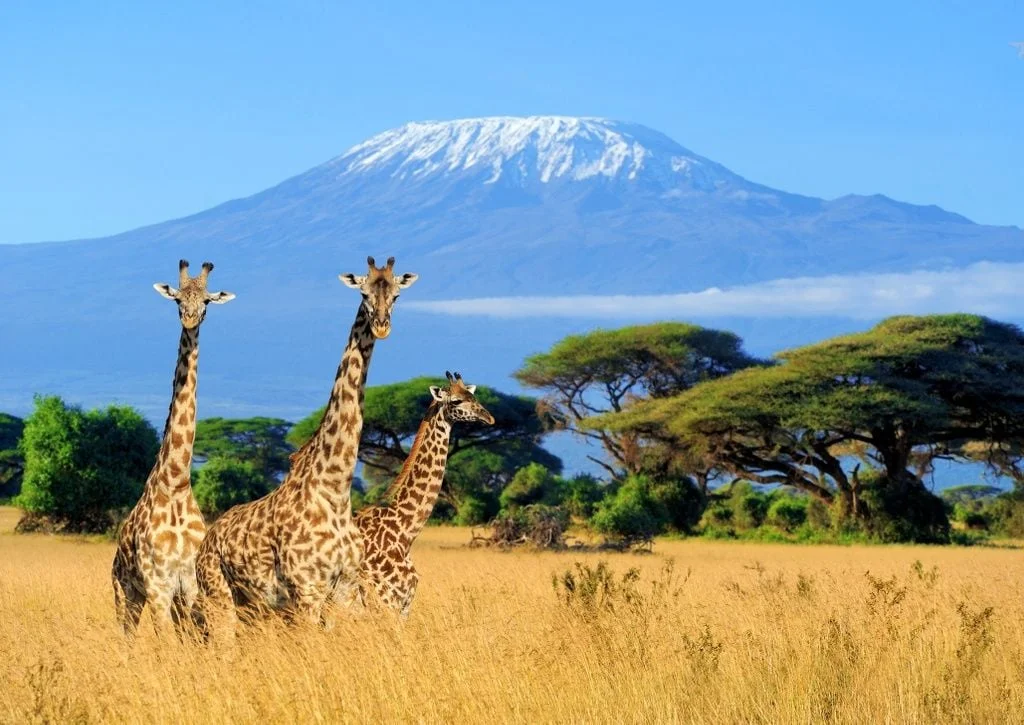 How Much Does it Cost to Travel to Tanzania?
If you have decided to visit Tanzania, one of the first things you must be wondering about is cost. Several factors will impact the pricing of your Tansania vacation. When you use a travel agent to plan your trip, you will get an invoice with all the relevant particulars. Even then, you need to know what you are paying for.
There are several things that you will need to pay for during your Tanzania safari tours from Nairobi. These include:
These are the flights that you will take from your country to Tanzania. Depending on where you are coming from, you will arrive at any of Tanzania's three major airports:
Kilimanjaro International in Arusha

Abeid Amani Karume in Zanzibar

Julius Nyerere International in Dar es Salaam
You can also come in through Nairobi or Addis Ababa, two of Africa's busiest transport hubs.
Tanzania Visa Requirements
The first thing you need to do is to confirm whether you require or are exempt from a Tanzania Visa. Selected nationalities can get a visa on arrival, but you might also want to apply online in advance.
The majority of European countries and the USA require permission to enter Tanzania. An ordinary visa that covers tourism costs $50, while a multiple entry visa costs $100. For some reason, Tanzania requires American nationals to apply for a multiple entry visa even when coming for tourism.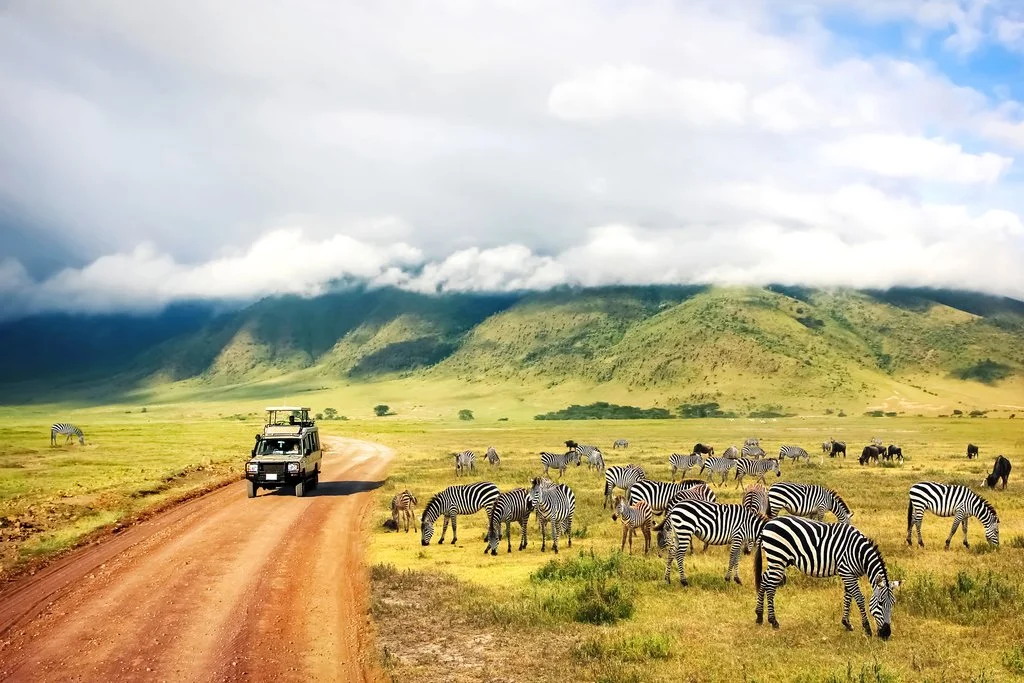 Assuming that you are up to date with all your routine vaccinations, there are some additional precautions that you need to take for a Tanzania safari. You should get vaccinated for Hepatitis A and Typhoid as you can get these from contaminated water and food.
Yellow fever is required by Tanzania only if you are coming from a country where it is prevalent. You may get a yellow fever vaccine for your protection, but WHO classifies Tanzania as a low-risk area, and the CDC does not require it as well.
If you are going to a prevalent cholera area, you might want to get a cholera vaccine. For travelers who will interact closely with animals, such as vets, or if you go camping, hiking or caving, you might consider getting a rabies shot.
Finally, and of most concern to most people is Malaria. Malaria does not have a vaccine, but you can take prescription anti-malarial medicine before and after your trip. Your local pharmacist should be able to advise you on the best antimalarial to take.
Your preferences will advise this, but please note that you do not have to buy specific clothes for a safari. Much will also be dictated by the weather and where you will be going, and your travel agent should be able to advise you.
Some of the must-have items include hats, scarves, comfortable boots, long khaki pants, long-sleeved t-shirts, and sunscreen. You will also want to bring your cameras, extra batteries, laptops, a disposable camera, etc.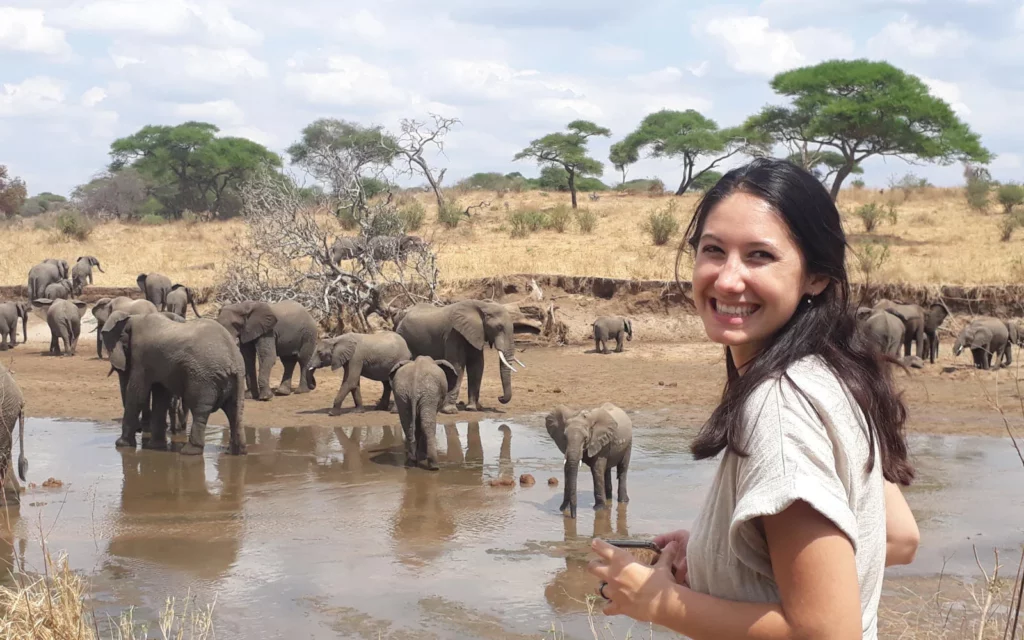 You should take out travel insurance when going on a safari in Tanzania. This will come in handy if you get sick or injured and require airlifting to a hospital or repatriation. When taking out insurance, be sure to specify the activities you will indulge in and ensure that they are covered.
For instance, events such as climbing Mt. Kilimanjaro, skydiving, or bungee jumping might not be included in standard policies.
Accommodation will take a significant percentage of your Tanzania tour cost. The kind of accommodation you opt for will depend on your budget and preferences. It will also depend on whether you are taking a shared, single, or family room.
Some people only care about being out there in the wild, not putting too much premium on room and board as long as it is clean and comfortable. Other people prefer the utmost luxury in the bush, complete with champagne breakfasts and individual pools. 
These are the preferences that will impact on the cost of accommodation. Accommodation will also include all meals, i.e., breakfast, lunch, and dinner. Please note that unless you have paid for an all-inclusive package, a standard accommodation package will not include drinks, room service, and laundry.
You will be billed for these at the end of your stay.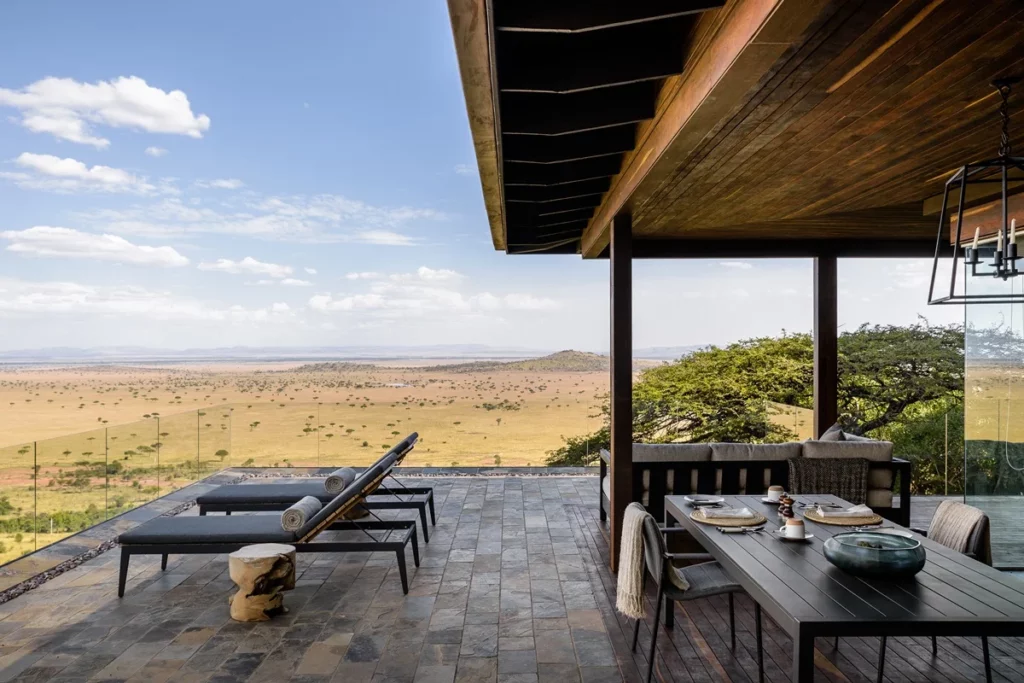 When on safari in Tanzania, you will use a combination of domestic flights and safari jeeps to get from one place to another. Domestic flights will apply where distances are too far.
For instance, it is more prudent to take a 1hr 30 minutes flight from Kilimanjaro International Airport to the Serengeti instead of an almost 9-hour road trip. For shorter distances and the game drives, you will use custom made safari vehicles driven by expert drivers.
Several other activities can make your Tanzania safari holiday exceptional. These include a hot air balloon safari over the Serengeti, which costs $550 – $600 per person. We highly recommend that you visit a traditional Maasai manyatta, and this can cost up to $50.
If you are celebrating a special occasion such as a birthday, honeymoon or anniversary, you may request a cake, flowers, secluded candle-lit dinners, etc. All these will cost a little extra, pushing up your overall cost.
Other activities that you might indulge in that will increase your costs are sporting activities like bungee jumping and skydiving. There will also be incidentals like sim cards and data, souvenirs, and tips.