Honeymoon Destinations in Kenya - Top, Coolest 5 Honeymoon Places in Kenya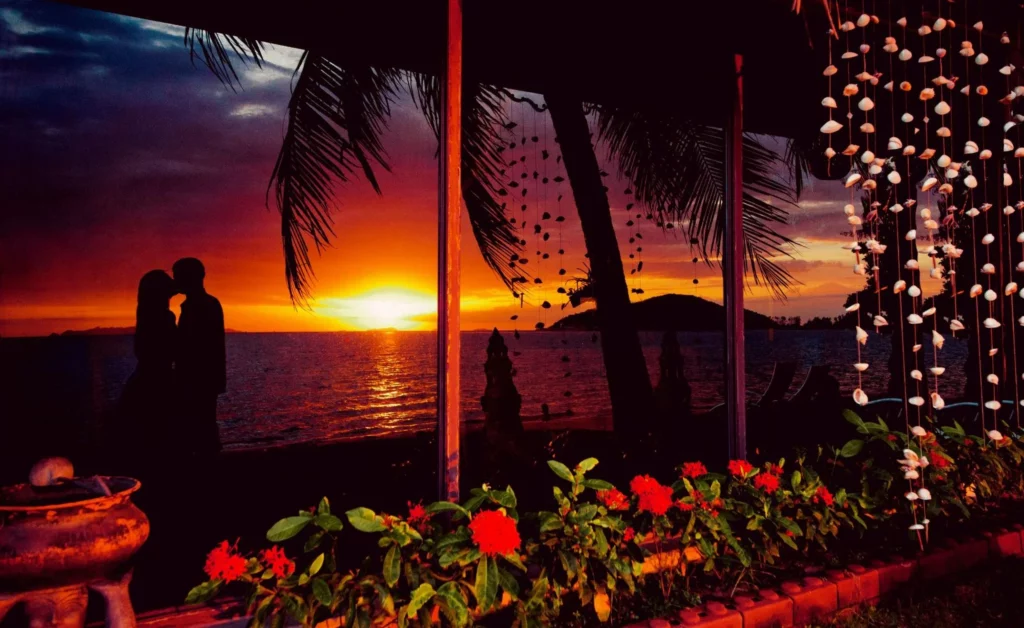 Which are the top honeymoon destinations in Kenya? We are glad you asked. Planning for a special event in a foreign country can be stressful. But that doesn't need to be the case if you leave the planning to the best tour and travel company in Kenya.
We at Aj Kenya Safaris have over a decade of experience planning the best Kenya honeymoon safaris for newly wedded. That's all possible thanks to our knowledge of the best honeymoon destinations in Kenya. 
In this piece, our directors picked these five spots as the top honeymoon destinations in Kenya. That was driven by several factors, including personal experiences, intensive research, and the high reviews couples like you gave after enjoying their honeymoon there.
How to Book Your Honeymoon Safari with AjKenyaSafaris.com
Our Most Booked Kenya Honeymoon Safari Packages and Other Tours
| | | |
| --- | --- | --- |
| Our Top Tours for 2023/24 | Price Per Adult Sharing  | The Detailed Itinerary  |
| 3-DAY LUXURY 2024 MIGRATION TOUR  | FROM USD 2845 | |
| 4-Day Mombasa Valentine Getaway 2024 | From USD 2180 | |
| 3-Day Amboseli Safari  | From USD 734 | |
| 1-Day Nairobi National Park & Giraffe Center Tour | From USD 119  | |
| 1-Day Nairobi National Park & Nairobi Animal Orphanage Tour | From USD 34 | |
| | From USD 4216 | |
| 18-Day Kenya Family Safari  | From USD 5849 | |
| 2-Day Hell's Gate & Lake Nakuru Safari  | From USD 507 | |
| 3-Day Huduma Day Safari to Masai Mara  | From USD 950 | |
| 3-Day Masai Mara Camp Packages – 2024 | From USD 985 | |
| 3-Day Masai Mara Christmas Packages  | From USD 1010 | |
| 3-Day Masai Mara Easter Packages – 2024 | From USD 1035 | |
| 3-Day Masai Mara Festive  Packages  | From USD 1315 | |
| 3-Day Masai Mara Lodge Safari | From USD 995 | |
| 3-Day Masai Mara Packages  | From USD 955 | |
| 3-Day Masai Mara Packages from Nairobi – 2024 | From USD 990 | |
| 3-Day Masai Mara Safari  | From USD 954 | |
| 3-Day Ol Pejeta Easter Safari | From USD 1175 | |
| 4-Day Africa Migration Masai Mara Packages  | From USD 1360 | |
| 4-Day L. Naivasha & Masai Mara Easter Safari | From USD 1249 | |
| 5-Day Tsavo & Diani Safari  | From USD 1606 | |
| 4-Day L. Naivasha & Masai Mara Safari | From USD 1174 | |
| 4-Day L. Nakuru & Masai Mara Safari | From USD 1162 | |
| 4-Day Masai Mara Camp Packages  | From USD 1195 | |
| 4-Day Masai Mara Easter Packages – 2024 | From USD 1300 | |
| 4-Day Masai Mara Migration Packages – 2024 | From USD 2490 | |
| 4-Day Mombasa & Diani Safari  | From USD 937 | |
| 4-Day Mombasa & Diani Valentine Safari – 2024 | At USD 1541 | |
| 5-Day Flying Safari to Masai Mara & Ol Pejeta Conservancy | From USD 3777 | |
| 6-Day Kenya Wildlife Safari from India  | From USD 1730 | |
| 7-Day Kenya Christmas Safari | At USD 3093 | |
| 7-Day Kenya Wildlife Safari | From USD 1884 | |
| 8-Day Kenya Wildlife Safari  | From USD 4413 | |
| 8-Day Wildlife & Beach Safari | From USD 1585 | |
Review of the Top 5 Honeymoon Destinations in Kenya
If you are looking for cheap honeymoon destinations in Kenya, you can't go wrong with most of the places on this list. Most honeymooners love the Mombasa honeymoon destinations we have looked at below.
1. The Affordable, Unforgettable Voyager Beach Resort
The Voyager Beach Resort lies somewhere in the elegance and beauty of the Kenyan Coast. It is 10km from Mombasa city and a 25-minutes-drive from Moi International Airport. Depending on your preferences, you can use the city shuttle or hire a car to transport you from the arrival gate to the hotel. 
Compared to other honeymoon destinations in Mombasa, the Voyager Beach Resort has the best value, and couples visiting here get more out of their time and money. It has spacious rooms with balconies overlooking the Indian Ocean and lush, trimmed gardens. 
Here you can watch the sunrise, read a book with your partner, or maybe just sit and chat in the glory of the Kenyan sun. Whenever you want to cool off, relax, or simply get some exercise, you can grab your boo and take a dip together in the property's outdoor swimming pool.
The Resort's rooms are big, clean, air-conditioned, and tastefully furnished with a separate sitting area where you can either watch the satellite TV or simply cuddle and enjoy the moment in the arms of your love. Then there are ample private bathrooms with clean running water throughout the day. 
The resort has also planned entertainment gigs for its visitors where you can enjoy different acts such as acrobatic shows or live concerts. And if you are feeling a bit energetic and playful, then waste no time discovering the various game rooms at the resort's ground. Here you can play as many games as possible together as a couple and simply have fun.
Engage your loved one in a romantic walk along the white sandy beach during sunset and be mesmerized by the beauty next to you. A honeymoon is a once-in-a-lifetime occurrence, so you just have to enjoy it to the maximum while creating timeless memories. It is part of the most affordable yet memorable honeymoon packages in Kenya. 
2. The Ultimate Relaxation Hub at Leopard Beach Resort
Leopard Beach Resort is among the best Kenya honeymoon destinations you can ever visit. It is a beachfront resort located on Diani beach next to a golf course, so if you are a low-key sporty person, this is the place for you. 
It is 0.1 km from Diani – Chale Marine National Park and Reserve, 13.9 km from Tiwi Beach, and 25 km from Mombasa Marine National Park and Shimba Hills National Reserve. The resort features a spa where you and your loved one get unmatched body massages and beauty activities that will leave you begging for more.
There is a private sandy beach and an outdoor swimming pool where you can walk, picnic, sunbathe, and relax to your satisfaction. The hotel's free self-parking space and free WIFI are just added advantages. 
Leopard Beach Resort has 158 rooms featuring satellite TVs, furnished patios, minibars, coffee-making facilities, and 24/7 room service. The resort is voted among the top Kenya honeymoon destinations, and we bet its friendly and welcoming staff has something to do with that.
3. Saruni Rhino in Samburu - Away from the Beach
You can't have a Kenya honeymoon safari and fail to spend time in the jungle; this is where Samburu comes in handy. It is different from the beach because it shows the wilder side of Kenya. It is quieter here, and the stars shine much brighter than in places near big cities.
But that is just a biased opinion of mine. I could go still under the stars for eternity. The lodge is on top of the Kalama Mountains, which automatically guarantees beautiful views from a unique viewpoint.
This also means you will have ounces of privacy, intimate moments with nature, and quality time without distractions with your spouse. It is 7 km from Samburu National Reserve, where you can go for a game drive and maybe camping with the assistance of the customer care team of the retreat.
You get to stay in villas outside of the standard hotel rooms. And these villas are spacious and luxurious. The property has two swimming pools and a spa, and you can pick a beauty tip from one of the expert beauticians.
The whole space is decorated with African décor and artifacts so that you feel at home and at the same time in Africa. And they have both outdoor and indoor showering spaces. More places to create more memories, don't you think? 
Three meals are offered every day and prepared by expert chefs, so eating will also be a romantic affair. You can also get soft drinks, local beers, and house wines are also provided. Saruni Samburu has an open dining area where you can enjoy drinks and meals overlooking the waterhole below this lodge.
Bush dining and breakfasts are also planned and provided on request.  You can enjoy the meals on a dry river bed with your love at one of the top honeymoon destinations in Kenya.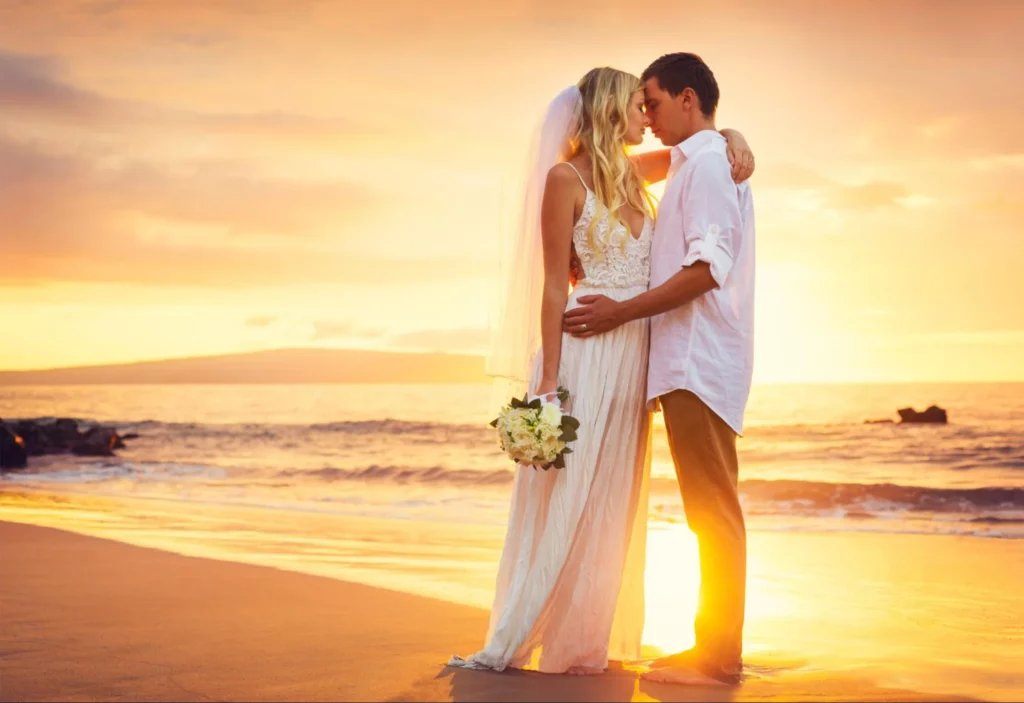 4. Kinondo Kwetu, where the Sand Meets Green
Kinondo Kwetu is an exclusive private hideaway in Galu Beach on the Kenya south coast with splendid views of the Ocean. It is among the best honeymoon places in Kenya and is only 1 hour and 30 minutes away from Mombasa or ten minutes from Ukunda airstrip. 
The Kinondo Kwetu accommodation is located amid a magical blend of green gardens and white sands. It is a family-owned property that aims to provide a unique experience for couples in love during their honeymoon.
Kinondo Kwetu can hold a maximum of 40 guests, so privacy will not be a reason to worry you. This is one of the many reasons why we picked it to be on our list of top honeymoon destinations in Kenya.
It has seven suites decorated in Kenyan style, with private bathrooms, chic furniture, and breathtaking views. The different suites cater to honeymooners and their various preferences, so you will not miss a room that will be what you are looking for.
The resort has plenty of peaceful and quiet areas with birds singing in the background where you can simply sit and relax, enjoying the company of each other. And that is not all. You and your beau can doll up for each other by enjoying a skin pore opening session in the wood-fired sauna. 
You can then get a couple's massage in the spa. And when you feel like there are no more romantic activities you can do together as a couple, check out some of the acts offered at the resort, such as swimming in the ocean, horse riding, yoga, deep-sea fishing, and snorkeling.
You can also have a walk along the white sandy beaches with your love. To make your Kenya honeymoon unforgettable, visit Kinondo Kwetu resort, and you will have not one regret. It is one of the leading honeymoon destinations in Africa.
5. Southern Palms Beach Resort, Where Fun Never Stops
Southern Palms Beach Resort is a 4-star resort located in Diani beach Ukunda, 35 km from Mombasa. The property features two outdoor pools and five restaurants. Whatever your palatial preference, you will be catered for. 
And without disappointment. There are spacious rooms with air conditioners that will come in handy during some hot coastal days and nights. There are also patios overlooking the Indian Ocean for watching birds, sunsets, and waves. You can also just live, laugh, and love at large.
If you are lucky enough to have your honeymoon during one of these extraordinary times, you can enjoy meals served on the beach during a full-moon occurrence. But if you happen to be around on different days, you can have the same experience on request but during the day. 
There are various activities to engage in, which you can check, book and confirm at the 24/7 customer service desk. The activities range from diving to windsurfing. The property has 5 bars; two of them serve couples in the pools.
There are also air-conditioned racquet rooms and tennis courts for when the sun is too hot.  And if you have your car, you will sleep well knowing that it is safe in the well-secured free parking lot provided by one of the top honeymoon destinations in Kenya.