The 10 Best Nairobi Tours Destination for Nairobi Day Tours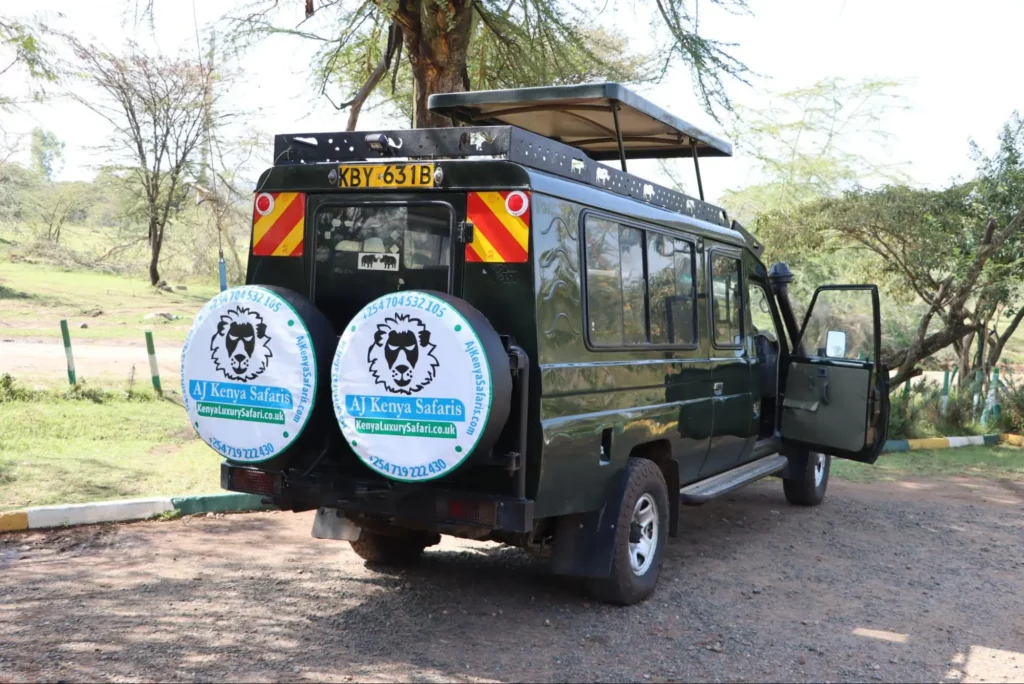 Amid all Nairobi chaos, or maybe a little bit outside of the disorders, are magnificent spots you must visit during your Nairobi tours. Whether you are a nature freak, an adrenaline junkie, or your soul just asks to explore; there are endless things to do in Nairobi.
Nairobi excursions have got you covered, and you will not miss something to excite you. The Nairobi City Tours and Packages are especially recommended if you have a layover between flights. Why get bored in a Nairobi hotel or airport when you can see the city's sites? 
These 1-day safari Kenya or half-day tours in Nairobi ranges from game drives at Nairobi National Park to visiting Giraffe Centre, David Sheldrick Elephant Orphanage, and Nairobi National Museum, among others. You can also taste ostrich or crocodile meat at the famous carnivore restaurant.
Book the Best Nairobi Safari Tours with AjKenyaSafaris.com
Reach out today at james@ajkenyasafaris.com or safarioffers@ajkenyasafaris.com, and we will customize your Nairobi city tour itinerary.
 We are also available through WhatsApp and phone at +254-748-258-880.  Let us be part of your Nairobi tours, whether you are in Kenya for a few hours or days.
Our Most Booked Nairobi Tour Packages and Other Safaris
The Top 10 Best Things to Do in Nairobi and Travel Destinations
Here are the best destinations and activities you can engage in during a Nairobi tour. They are the leading destinations for Nairobi Excursions.
Nairobi National Museum and Snake Park
I went to the Museum for the first time when I was seven years old, and I remember being mesmerized and a little bit terrified by the giant dinosaur sculpture by the entrance. I even tripped and fell because of not focusing on where I was going.
My little naive eyes could not for the life of me fathom the magnitude of this structure. Of course, I thought it was real then, so I kept checking to see whether it moved when I was not looking.
But my baby dreams were crushed when I was told it was just an imitation of the real thing. And then we went inside, and the fascination kept building. My best part was the story of the Indians who built the railway from the coastal area to Nairobi.
They faced one grave challenge: the Tsavo lions that often preyed on them. It all seemed like a movie as the tour guide explained this to us. And then, there is the collection of Kenyan art and musical instruments.
All with their different stories and how they came to be part of the museum. By the end of the visit, I couldn't help but feel blessed to be in Kenya. But that is not all.
As you exit the National Museum trying to process all the beautiful things your eyes have seen, you go down to Snake Park. Fear not if you are scared of these poisonous reptiles and your skin crawls as you read this.
All the snake species are placed in glass cages that are not easily broken. They are not vicious, and neither will any harm come upon you. All you have to do is move from cage to cage, reading the little inscriptions about the history and kind of snake, its weight, sex, and age.
You can then spend a few seconds looking and admiring them as you move along, and by the end of the day, your head will be full of knowledge about Kenya!
This is another spectacular destination that should be on your list of places to go for Nairobi tours. It is located a few kilometers from Nairobi CBD, in a quiet green environment that still carries the colonial vibe around it.
Karen Blixen was the wife of a Danish Baron who both lived together in their then farmhouse. They had a coffee farm on their vast land, which Karen was later left to run after their marriage hit the rocks.
The house gained recognition in Kenya and beyond after Karen, who was an author, published her book 'Out of Africa.' Daily guided tours around the house are from 9.30 a.m. to 6 p.m.
However, it is recommended to be there as early as 5 a.m. so you can get an early booking. The surrounding gardens can then give you a therapeutic feel as you walk around, enjoying the cool breeze, feasting on the beauty of the landscape, and, if you are lucky, watching the sun disappear under the Ngong' Hills.
This is one place to go to experience Kenyan history. You will also find gift shops and food shops on the ground if you want to buy souvenirs or grab food.
It may also interest you that you can hire the grounds for wedding purposes, so if you want to tie the knot on Kenyan soil, you are covered.
Boma is a Swahili word meaning homestead. Homestead can directly mean the modern compound. In traditional Kenya, people lived in homesteads which generally meant a piece of land where a man built his house and those of his family, his animals, and granary. 
Bomas of Kenya is a center rich with Kenyan heritage. There are planned music and dance shows every day between 2.30 p.m and 4 pm. You can witness the different tribes of Kenya showcase their culture through music and art.
You will learn their different attires to the various artifacts they use. You will be able to notice the similarities and differences of all 42 cultures and be awed by the fact that despite the diversity, we are all able to come together as a country.
Music Art and Urban Culture
While you are in the spirit of culture, let us explore the other option you have regarding delving further into the Kenyan way of life. Like everything in life, music and art keep evolving in Kenya.
While old music is still widely celebrated as timeless, new music keeps emerging every moment. And where better to witness this other than at an open mic, a street show, or even a visit to Nairobi Night Clubs for the freer, more daring spirits?
As for the art lovers, you should consider visiting the Kibera slums during your Nairobi tours. Kibera is the largest slum in East Africa, and although it sounds horrifying and unpleasant, believe me when I say there is not one place carrying as much talent as this place.
Of course, you will not go alone; you will have our able and well-trained guides. An elevated view of the slum and its spread can be art. But that is not what we have in mind. Somewhere in the organization of Kibera is an art gallery featuring the works of some locals who may not have the finances to showcase their works in more prominent galleries.
They worked with what they had and set up this beautiful art gallery in the spirit of hustle and resilience. When I visited there, I couldn't help but wonder why the artists are not yet millionaires because their talents are impeccable.
I will leave that space for curiosity so that you can see this for yourself. You never know; you may fall in love with one or two pieces and carry them. All proceeds from the artwork go on to educate the participating artists or any new local artists that may want to be part of the family.
Nairobi National Park and Nairobi Animal Orphanage Tour
Nature freaks, yaa! The following four Nairobi day tours destinations are for you, so buckle up. You guessed wrong if you assumed that Nairobi does not offer a safari game viewing experience.
The Nairobi National Park, approximately 10 kilometers from the CBD, offers you game viewing, bird watching, and camping options. The National Park operates daily, including holidays and weekends.
It is home to the Lion, Cheetah, Rhino, Buffalo, Gazelle, Antelope, Hyena, and many more. Arrange to go for the morning or late evening drive to avoid the hot Kenyan day sun.
You can easily access the park by road, and in case you do not have a private car, we shall provide family-friendly safari trucks for you. Within the national park is the Nairobi Animal Orphanage.
As the name suggests, it is a sanctuary for baby animals that were orphaned in one way or another. The animals may be from this park or some of the other national parks, and they are brought here where they are taken care of until they are strong and ready to be released into the wild.
My favorite thing about the animal orphanage is that this time you can walk on foot and view the animals at a close range. You get to read their stories, say hi to them, and you may never know; they just may say hi back!
I had a cheetah say hi to me. Don't worry; they are kept in spacious cages and cannot attack you. And while visiting the park and orphanage, do not forget to adhere to the safari rules.
David Sheldrick Wildlife Trust
David Sheldrick is a celebrated icon in terms of Kenyan conservation. And although he passed away, his good work continues to be seen and enjoyed daily. He founded the Wildlife Trust, where elephants and rhinos are rescued and cared for until adulthood.
Nairobi day trips to this place are exciting because you may be so lucky as to bottle feed a baby elephant! You will watch them feed and play in their mud baths while having a little fun despite their circumstances.
If this does not want you to book your next ticket to Kenya, I don't know what will.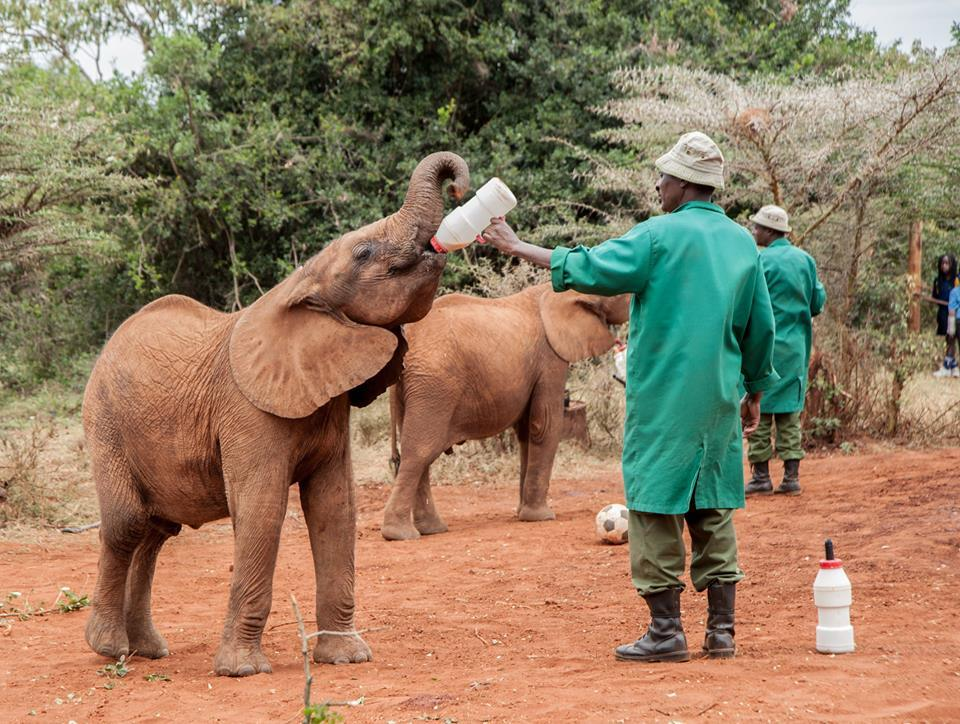 You will get to see, pet, feed, and kiss a real Rothschild giraffe. These are among the most endangered giraffes species; thus, this center does a great deal in providing safe hosting for them. You will be surprised at how friendly these animals are.
If you put this spot in your list of Nairobi tour destinations, you will not regret it!
Mamba Village and Ostrich Farm
Mamba is the Swahili word crocodile meaning crocodile. The Mamba village is a reserved area for the large and essential part of wildlife. This resort is highly underrated, yet it has so much to over. 
On the 30-acre land, there is a crocodile farm that boasts nearly 100 crocodiles. You can walk around the guided tour, learning more about these Nile crocodiles. But that is not all. 
The resort has other activities, including boat rides on the manmade lake, Ostrich viewing on the Ostrich Farm, and camel and horse ride for you and your children. You can also interact with the trained birds of this exciting place. 
When you are tired, you can go to the restaurant and have a buffet lunch, enjoy Kenyan cuisine and make friends, and later watch the sunset with a cold Tusker with family and friends.
Though relatively small, the Mamba Village is a multipurpose destination with exciting activities for everyone, even when that activity is just getting away from the city chaos and chilling.
Carnivore Restaurant Feasting
Carnivore Restaurant in Nairobi is a place of feasting. If you are a meat lover, you will soon enter meat heaven. This restaurant specializes in serving the best roast meat in town. You will be met by the mouthwatering smell of slowly barbequing meats from the entrance.
And it is not just the regular beef of land. You will have the rare opportunity to choose from Crocodile to Ostrich to Camel meat. The food is served in large pans, and you, the guest, are left to eat as much meat as you want until the point of defeat. 
When you feel like you cannot take any more, you then raise the white flag in surrender, and the food is taken from you. Dessert and a hot cup of coffee are served later as you reminisce on the event. 
Do not worry; if you are vegetarian, there are many other foods to choose from; however, we must emphasize that this is majorly a meat-dominated restaurant. Nairobi tours are incomplete without a lunch or dinner date at the Carnivore restaurant.
Nairobi city walking tour, roaming, and shopping on the city streets are the best ways of ending any holiday. You can roam the streets to see what Nairobi is really about. From taking a matatu ride to having chips mwitu to going up the KICC tower for 360 degrees of the city, the options are endless as they are fun.
And we recommend a visit to the Maasai Market because it has an array of items that can be categorized as souvenirs. All you have to remember is to always bargain to the price you are comfortable with and carry small denominations of your converted cash. And never buy on your first stop because chances are you will get the exact item with better prices in the next shop.
But above all, go there open-minded and with a spirit ready to have nothing but extreme fun.