Top 7 Must-Know Kenya Safari Rules - Kenya Travel Guide & Safari Tour Guide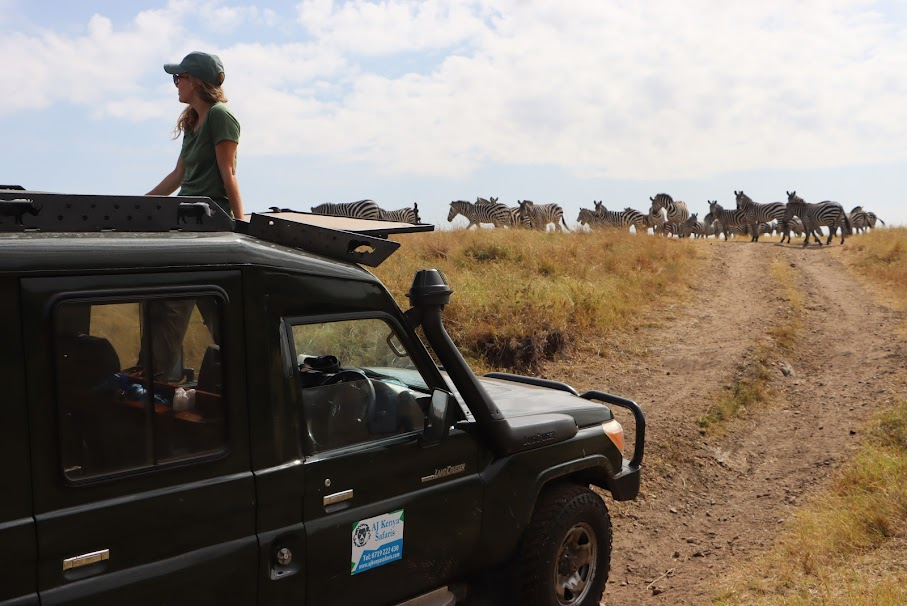 Kenya safari rules are guidelines you should follow in any national parks or game reserves in Kenya. They are set by the Kenya Wildlife Services (KWS), or simply "morals of a safari" developed over time.
Safari rules are not meant to limit your adventure. They are intended to keep you safe to enjoy your Kenya Safari holiday. It is for your good. You know, like when you are asked not to use your phone. 
Also, safari rules help you get the most out of your holiday and keep the animals safe to live long, and safaris can be a lifelong activity even for generations to come.
Contact Us to Learn More About Kenya Travel Guide and Safari Rules
Our Most Booked Kenya Safari Packages and Tours
Kenya Safari Rules General Guidelines from Kenya Wildlife Service (KWS)
Before we get to the compilation we made at Aj Kenya Safaris -the morals of a Kenya safari, here is a quick drive through the safari park rules the KWS has made for the benefit of its tourists and guests:
Consider the local people of Kenya and always treat them with respect. If you want to take photos, always ask for their consent first.

The animals in their habitat deserve the utmost respect and privacy; they are in their homes.

The animals are wild, be careful around them.

Try not to startle the animals with noise and/or sudden movements.

The animals are on their special natural diet, so do not give them your food.

Do not overcrowd the animals or make loud noises when around them. This makes them stressed.

Do not get out of your vehicle unless it is a walking safari, a picnic, or a camp.

Keep to the designated driving paths and tracks to minimize the damage to nature.

Always observe the speed limits, usually 40 kilometers or 25 miles per hour.

When viewing the animals, put your vehicle to the side so others can pass through. Remember to be stay at least 20 meters from the animals you are viewing.

Strictly do not litter!

Make sure you do not leave fires unattended.

Dress respectfully at all times, according to the culture of Kenya.

There is no night game driving. Parks should be vacated between 6p.m and 6 a.m, except for tourist staying in overnight camps.
Kenya Travel Guide, Safari Rules, and Morals to Having a Success Safari
You might have the best Nairobi Safari Package or an itinerary to any other destination in Kenya. Still, you need to follow Kenya safari rules to get the most out of your tour.  Our teams of professional tour consultants and safari tour guides have developed some of the things you should keep in mind during your safari.
Listen to the Safari Tour Guide. They are Always Right.
When we are traveling to new places, we are always super excited and with a lot of energy bottled up inside us. Also, we have different goals and ideas about what we want from our trips. Some of us like staying in groups, while some like exploring and discovering things for ourselves. 
However, if you happen to be on a game drive or a foot safari or going for a boat ride in one of Kenya's magnificent lakes, the most important safari rule is to always listen to the tour guide.I once decided to break from the group and snuck into a young cheetah's cage, where he was calmly resting. 
I wanted to make friends with him. Long story short, it was a bad idea. To my surprise and joy, the cheetah drew near to me with every call I gave it, but then it pounced on the cage and let out one of the loudest roars I have ever heard. Imagine if there was no barrier between us!
Our Kenya safari guides are local people who have grown and lived in the areas you are touring since birth, and they, therefore, have all the vital information on what is dangerous and what is safe. You may have done a lot of research before your trip – and we encourage it – but our tour guides have all the firsthand experience, so when they say don't feed the animals, please don't feed them.
Do not Engage the Animals Unless Instructed Otherwise.
Kenya prides itself on having some of the most beautiful wildlife species, including the big five; lions, elephants, rhinos, buffalos, and leopards; birds, reptiles, fish, and other mammals. The animals are held in animal reserves and national parks, kept close to their natural environment. 
Keep in mind that although they look docile, these animals are wild and, in most cases, dangerous. Do not stretch your hand to pet them or get out of your car to take a better photo or sit with them. Even if you come across babies that look harmless, their mother is most likely in the vicinity, and she will see you as a threat to her young ones.
If you seriously want to get out, consult your tour guide first, and listen to his advice. Obedience is essential here! However, most tour guides allow you to get close to a close-up look and take photos, so do not worry. You are still going to have the best time ever. That's why Kenya was voted Africa's leading safari destination.
And to add to that, there are safari walks and centers, such as the Giraffe park in Kenya, which allow you to feed, touch, and even hug giraffes during your trip. Nothing can beat that. If you want almost bodily contact with the animals, our best advice includes conservancies in your itinerary. We have some excellent Nairobi Tour Packages that can allow a closer look at the animals.
If there is a Problem, Speak it Out. Always Ask for Help.
You are supposed to take a hike, but if you have a medical condition that does not allow you to walk through rough terrain or high altitudes, it is best to make these facts known to your guide before the start of the climb.
If you have a headache or stomach ache, tell the first aid trained tour guides to get fast and efficient help. This way, we will find a favorable solution, and if you cannot partake entirely, we will create another fun event for you. Don't be shy. We need you to be in your best state for you to behold the glory of our beautiful Africa. Your happiness is all that matters.
KWS Safari Rules Say Be Aware, Do Not Little.
This is another critical one of our safari rules, the safari park food rules. It is good to carry snacks to bite on during your trip because it may take the whole day. However, it is not okay to litter the parks or reserves with your waste. 
Unlike the cities and residential areas, the park does not have people who clean them up every morning. Instead, the animals will be the ones to get to the plastic bag or bottle that you left behind and, in most cases, try to consume them.
We all know that this is very dangerous and may lead to their deaths. So in case you have carried food with you, enjoy it and keep the trash in the car until you get to the exit where you can dispose of them in the designated trash bins.
Help the Kids Observe the Safari Rules.
Maybe you are traveling with your family or friends who have kids. First of all, know that you are welcome and Africa is happy to have you and your family. Although all our parks and reserves and the activities are family-friendly, you are encouraged to have your kids always close to you.
 In most cases, the children will not pay attention to the tour guide or the safari rules, so it is up to you to keep them safe. Hold their hands if it is a foot safari to avoid them running off, or keep them in the middle of the group when you are in the game drive vehicle or boat to prevent them from jumping or falling off.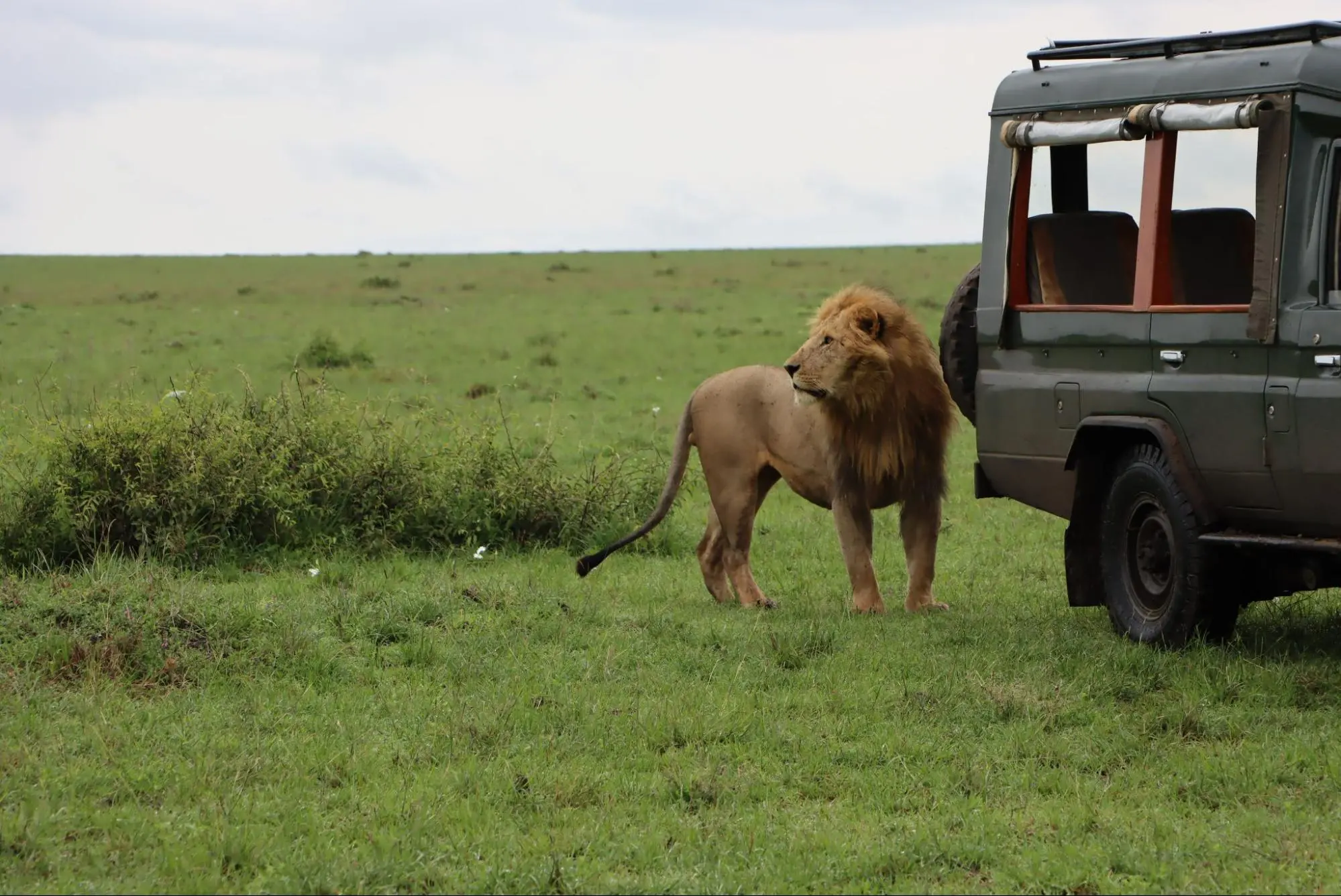 Be Prepared, Patient, and Polite (3Ps)
Be Prepared: Going for an African Safari should be on your bucket list, and yes, they are worth all the fuss. At the same time, they can be somehow hectic. Due to the limited time that most tourists operate on, the budget, and the vastness of the parks, most safaris take numerous hours each day. 
This means that you will be walking or driving under the hot sun almost all day with only two meals and limited water. You should thus be prepared mentally and physically for these conditions. Carry suitable clothes and sunblock. Wear comfortable shoes, hats, and sunglasses.
Be prepared for Africa's conditions. Have emergency medicine such as painkillers and antacids. If you have special needs or will be traveling with kids, let us know in advance so we can discuss and make suitable arrangements. Otherwise, if you want to hit the beaten track, come ready.
Be patient. Some animals are shy; some only come out at night, while some are masters of camouflage. Among the safari rules, it is vital to be calm and wait to see them. Do not blame the tour guide if it takes too long. 
And don't feel discouraged if you do not see all the animals in one sitting. Be sure that you will be more than satisfied by the end of your trip.
Be polite. When you do see the animals, be kind and gentle with them. Please do not throw sticks or stones at them. Ask your kids not to play pranks or hit them. They have feelings like you and me. So, be polite and witness how amazing they will be.
Open Up Your Eyes, Hands, and Heart and Have All the fun.
The last and very essential of our Kenya safari rules is for you to have endless fun. This may be a once-in-a-lifetime opportunity (although we want you to come back again and again), so you must enjoy yourself to the maximum.
Bring out your camera, sketchpad, or diary and record all the fantastic things you will see. Let down your hair once in a while, lift your hands, and be one with Nature. Make as many friends as you can. We, Kenyans, are never tired of adding to our family list.
Sit still and enjoy the sunrise and sunset. Listen to the crickets at night if you will be camping. Sit under the stars and sing and laugh. For once, forget all the serious safari rules and just have fun.