The Ultimate Guide to Arabuko Sokoke National Reserve & Forest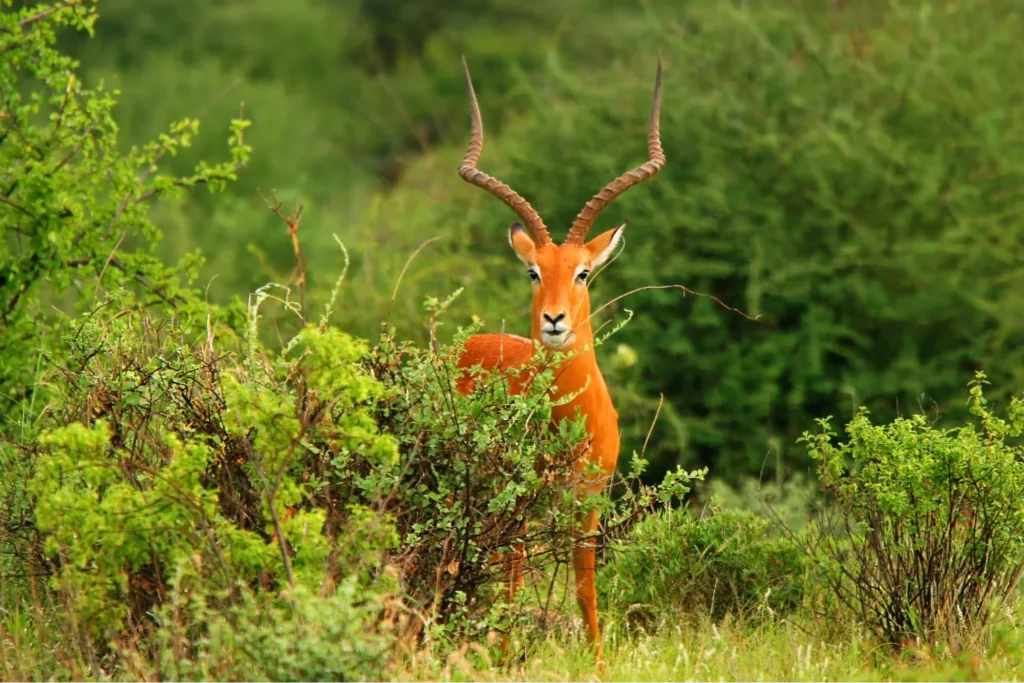 The Kenyan coast is exceptional on a scale of magnificence. It is home to some of the best beaches in Kenya, marine national parks, richly diverse cultures, and beautiful sceneries. It's also home to the well-kept secret called Arabuko Sokoke National Reserve. 
Arabuko Sokoke National Park is a 6km2 sliver fleshed out of the larger 420km2 forest. It is the largest coastal dry forest in the entire East African region. Arabuko Sokoke Forest is Africa's second most popular bird and butterfly viewing attraction. 
It hosts over 20% of Kenya's bird life, 30% of its butterfly species, and over 24% of its endemic birds, reptiles, and mammal species.  The Forest Service and KWS manage the attraction under an MOU through Arabuko-Sokoke Forest Management Team.
The Friends of Arabuko-Sokoke Forest also works closely with the management to help conserve this forest. 
 How We Can Tailor-Make Your Safari to Arabuko Sokoke 
At AjKenyasafaris.com, we are a team of seasoned Kenya safari specialists, all born and raised in Kenya, and committed to providing the best safaris in Kenya. We start planning each of our custom-made, all-inclusive journeys around Kenya with an email or WhatsApp consultation. 
The consultation lets us understand your Kenya travel plans, budget, priorities, and the list of things you want to do and see in Kenya. Based on this information, our travel consultants tailor-make a perfectly orchestrated Kenya holiday itinerary, hand-crafted just for you.
You can reach us by phone/WhatsApp at +254-748-258-880  or email at james@ajkenyasafaris.com or safarioffers@ajkenyasafaris.com to get started.
 Our Most Booked Kenya Safari Tours, Packages, and Itineraries 
 Arabuko Sokoke National Reserve Location, Climate, & Entry Fee 
Next, we look at Arabuko Sokoke National Park location, climate, and entry fee to help you understand it better. 
Arabuko Sokoke National Reserve Location
Arabuko Sokoke is located 100km north of Mombasa town and about 18 km from Malindi along the Mombasa-Malindi highway. It is not far from Mombasa and Malindi Marine National Parks or the beautiful Watamu beaches. The park is accessible using both taxis and public transport from Mombasa.
Arabuko Sokoke forest has an extensive network of walking trails and driving tracks. Most parts of the forest are easily accessible using saloon cars, but we highly recommend a 4WD during the wet months.
In our opinion, driving allows you to see most of the forest much faster, but walking allows you to see more of the place at a slower pace. Our guides are trained safari guides that can show you this forest better than anyone else.
Arabuko Sokoke Forest Climate
The park has two wet seasons; long rains (April-June) and short rains (November –December). Other months are hot and dry, with the annual mean temperature ranging from 22-34 degrees Celsius and the yearly rainfall ranging from 600 millimeters.
The reserve is open all year long, but the best time for a nature walk is usually the early morning or late afternoon.
Arabuko-Sokoke Forest Entry Fee
Arabuko tickets are available at the main Gede Forest Station, which is open from 6 am to 6 pm. You can also access the reserve through Jilore and Sokoke Forest Stations. The rate can change over time, but here is the breakdown:
| | | | |
| --- | --- | --- | --- |
| Traveler  | Kenya Citizen  | Resident  | Non-Resident  |
| Adult  | USD 2 | USD 4 | USD 6 |
| Child  | USD 0.5 | USD 1 | USD 1.5 |
| Student  | USD 0.2 | USD 0.5 | USD 1.5 |
Overview of Arabuko Sokoke National Reserve Biodiversity 
Its vegetation is made up of three zones; Brachystegia Woodland, Cynometra, and several mixed forests. The mammals, birds, plants, and butterfly species differ from one ecosystem to the next. 
Below is an overview of the three types of forest:
 1. Cynometra-Manikara Forest
This type of vegetation covers over half of the forest. The forest is characterized by closed canopies tangled with lianas and saplings. Cycads are also prevalent, and this section of the forest experiences the highest rainfall compared to the other three sections.
Some of the Arabuko Sokoke forest animals you are likely to see in this section include the Suni, Genet, Caracal, and Civet.
 2. Brachystegia woodlands/ Miombo woodlands
The vegetation in this section of the forest ranges from numerous thickets, shrubs, and knee-high grass. Its grounds receive more sunlight making the grass greener and more captivating.
The forest is well-aerated and beautiful to walk through. Butterflies and birds are easy to spot due to the open canopy, adding to the beauty.
 3. Mixed Forest
The Afzelia forest and low land rainforest of Arabuko Sokoke forest are collectively called mixed forests. It is dominated by plants like the Manilkara sansibarensis and the Hymenaea verrucosa.
The vegetation around this forest is thick, creating a humid dreamlike atmosphere, the experience of being in a forest. Animals like the; Coast Akalat, Tiny Greenbuls, and the Elephant Shrew are common sightings in the mixed forest.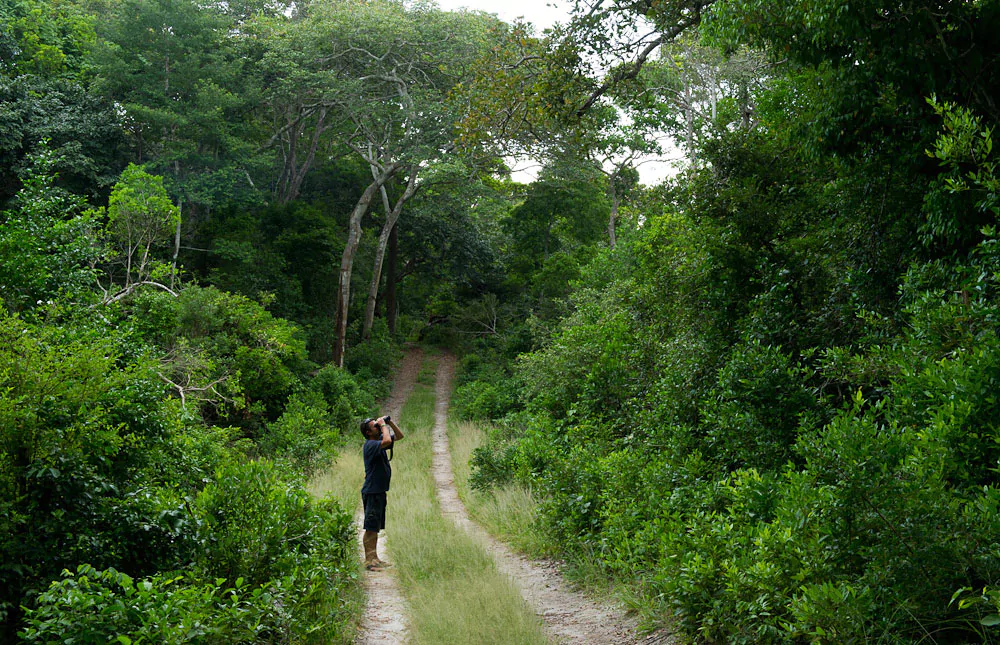 The Top 4 Things to Do in Arabuko Sokoke National Park
You can never have a dull moment at Arabuko Sokoke. The reserve is packed with activities that ensure that your time is nothing short of fantastic. Below are some of them;
 1. Arabuko Sokoke Forest Animals
Arabuko Sokoke is home to 252 mammals, 79 amphibians, and 60 plant species. The reserve offers yellow baboons, Lesser Galago elephants, and Sykes monkeys. You will also find animals like the Aders' duiker (small antelopes which live in pairs) and the amazing elephant shrew.
Other forest residents include the Savanah elephants, Clarke's weaver, Sokoke scops owl, Amani Sunbird, and Sokoke Pipit. Spotted ground thrush, Sokoke bushy-tailed mongoose, African cricket, vervet monkeys, and baboons are also found here.
On a visit to the forest, our guide will explain the mysterious relationship that has developed between the elephant shrew and the red-capped robin chart. The two are each other's red sirens; they alert each other of impending danger.
 2. Bird Watching
The over 270 bird species, including rare bird species like the Clarke's Weaver, is the only one of its type in the world. Other threatened bird species in the park include the; east coast akalat, Sokoke scops, Amani Sunbird, Spotted Ground Thrush, a migrant from South Africa, and the small Sokoke Scops Owl.
Most of the birds that call the Kenyan coast home are easily found in the Arabuko-Sokoke National Park, making it a fantastic place to visit.
 3. Butterfly Watching
Did you know that the Arabuko Sokoke is home to over 251 bird species? Well, now you know. Endemic butterfly species in the park are; the Mimetic, Baliochila minima of the family Lycaenidae, Charaxes lasti, and the Charaxes blandae of the family Nymphalidae.
The Colitis Auxo and Eronia Leda species, which are mostly found in the Cynometra-Manikara forest, are a new addition to the park. Other butterfly species are the Mylothris agathina, Danaus chrrtsippus alcipus, and Amauris ochlea ochlea.
 4. Arabuko-Sokoke Forest Trees
Nothing beats a forest drive along the park's Kararacha Pools, Nyari Cliff, and Whistling Duck Pools. The experience is mind-blowing. Other activities to enjoy while at the park are forest walks, picnicking, camping, and cycling.