4 Days, 3 Night Package Holidays to Mombasa - Itinerary & Price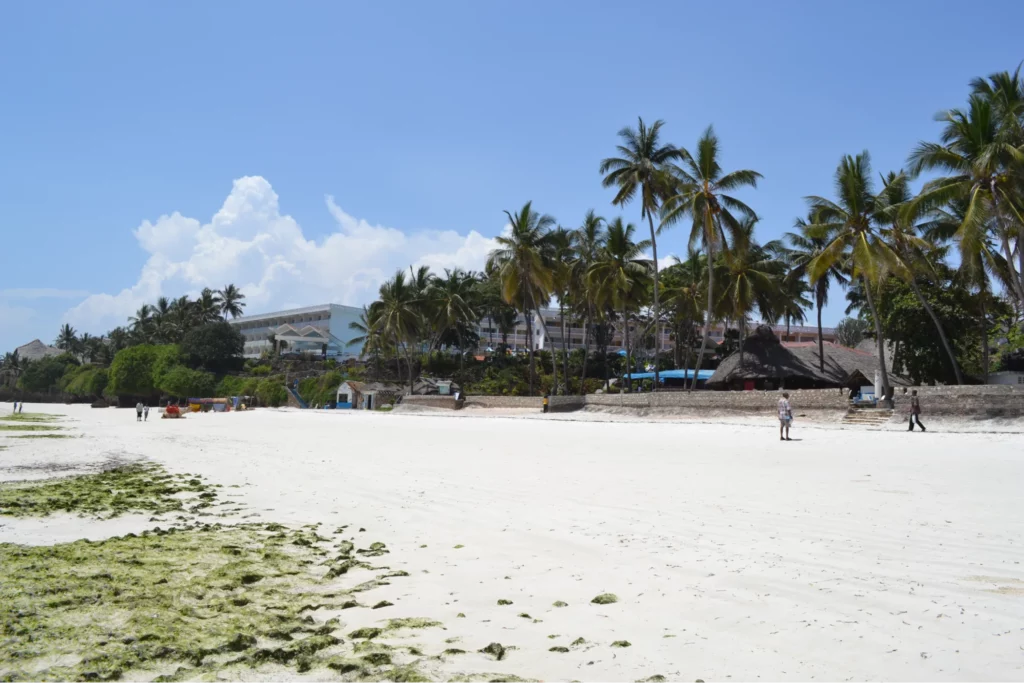 Our 4 Days, 3 Nights Package holidays to Mombasa itinerary you to the fascinating blue oceans and, of course, white-sand beaches. It lets you experience her magnificent sunsets first-hand and her spectacular views. 
These Mombasa tour packages also allow you to play ball on the ethereal Kenyan coast, bask under its immense beauty, and engage in other activities. You will have the coast school you on the beauty and richness of nature, and in gratitude, you will dedicate all your time and attention to letting the world know its beauty. 
Experience all that with AjKenyasafaris.com's luxurious Mombasa beach packages. And you can choose the Mombasa hotels where you wish to stay. We will take care of the rest needed to make your 3 Nights Safari to Mombasa and Diani a success. 
Book Your All-Inclusive 4 Days Mombasa Holidays Package Now
If you are wondering how to book your package holidays to Mombasa, give us a call or WhatsApp text at +254-748-258-880. 
We are also available through email at james@ajkenyasafaris.com or safarioffers@ajkenyasafaris.com. 
The Summarized, 4 Days Mombasa and Diani Itinerary 
Trip Details
Highlights
Day 1

Welcome to Kenya, Flight to Mombasa, Mombasa Tour, & Transfer to the Hotel

Overnight at Nyali Sun Africa Beach Hotel & Spa

Day 2

Shimba Hill National Park & Transfer to Diani

Overnight at Jacaranda Indian Ocean Beach Resort

Day 3

Spend Time in Hotel or Beach or Optional Activity

Overnight at Jacaranda Indian Ocean Beach Resort

Day 4
Morning at the Hotel & Flight to Nairobi (JKIA)
Items Included
Flight Tickets, Full-Board Accommodation, Park Fees, 4×4 Safari Land Cruiser for Safari, & More
Items Excluded
Visas, Tips, Money Transfer Fee, Diani Activities, & Flying Doctor Cover
Safari Price
Per Person Sharing from USD 937
Mombasa Flying Packages – The Detailed 4 Days, 3 Nights Mombasa Itinerary
You can always combine your Mombasa safari with other destinations like the 4 Days Masai Mara and Lake Nakuru Safari. The detailed Mombasa and Diani 4 Days Safari Itinerary provides you with the best cheap holiday packages to Mombasa and Diani Beach. 
Day 1: Arrive in Kenya, Flight to Mombasa, & Mombasa and Fort Jesus Tour 
We recommend you book a flight that lands in Kenya by 5 am to catch a local flight from JKIA to Mombasa that takes off at 8.30 am. The other travel option includes landing at Moi International Airport in Mombasa. There is also a 4.30 pm flight from Nairobi to Mombasa, meaning you miss the activities below. 
Our professional safari guide will pick you up from the airport and take you for a Mombasa and Fort Jesus tour. Your very first stop is Fort Jesus. Fort Jesus can capture your attention with its 100 years of history, an achievement that needs appreciation.
The guide tours you around this Giovanni Battista masterpiece in an attempt to explain its allure.  First, you will notice the architecture with which it is designed. The striking graffiti on the fort's walls nod to the European culture, while the etchings and writings on it nod to the Arabic and Swahili cultures.
The Mazrui Hall is particularly enthralling. A stroke of genius time has had little effect on it. Our guide takes you around the spiral cases in it, taking time to take in the gripping effect the flowers growing around it create. The wooden lentils do little to tone down its high appeal.
The fort's Omani House comes next. It is a solid Omani presence, so strong you can almost feel their scents on your nostrils. You study the Omani jewelry and weaponry in it and then go outside for a history of their fishing dhows.
The museum you cannot miss for with it comes a display of the warships used by the Portuguese in the 1697 war against the Omani. You will later head East for the Passages of the Arches and finally to the Omani Audience Hall.
You later do a short city tour as you head to the hotel for check-in and lunch. You can spend the afternoon at the hotel or visit the beach.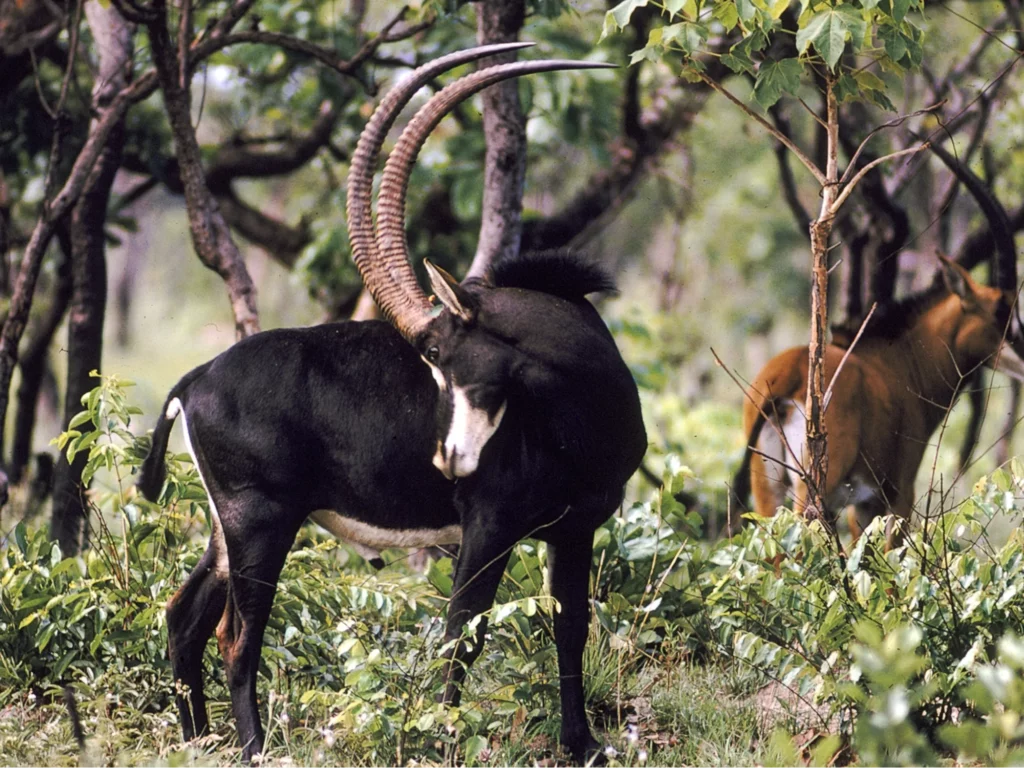 Day 2: Visit Shimba Hills National Park and Transfer to Diani
Mombasa packages offer a little of everything. If you do not have your socks knocked off by its incredible coast, you will love the beauty of its parks and historical sites. Your next stop is the stunning Shimba Hills National Park.
You will take breakfast, check out of the Mombasa hotel, and then go for this two-hour drive, but the guide will ensure you barely notice it. Our chatty well-informed guide will explain the landscape and varied cultures to you and even allow time for quick snacks and snap stops.
Richly diverse and stunningly beautiful, the park is what one would describe as 'a nature's nest'. Its gorgeousness is greatly attributed to its densely forested landscapes, high-pitched slopes, sharp valleys, and green vegetation.
That and a wide array of wildlife, including ostriches, Maasai giraffes, leopards, buffalos, baboons, warthogs, monkeys, hyenas, waterbucks, and over 100 different avid species, call this park home. The Sable antelope, the last breeding of its species, is yet another park's highlight.
Your guide makes the first stop at Shimba Hill's Pengo Hill. From the 450 meters, high hill comes a priceless view of the park's landscape. A look through your binoculars will have you spot a few of the 600 elephants in the park.
You then head to Sheldrick Falls, the park's most attractive part. The scenic falls are 82 feet long, and with each inch comes a strikingly no one would dare resist. You will then head to Diani Beach.
Day 3: Spend Time at Diani Beach, Hotel, or An Optional Activity
You might have heard that Diani Beach has been voted one of the most appealing beaches in Africa six times. This is not without cause, as the beach is a gem. First are the refreshing and scenic beach walks, boat drives, and deep-sea diving.
There is also swimming, kite surfing, beach ball, and snorkeling. And you can experience all these activities at a reasonable price as outlined below.
| | |
| --- | --- |
| Diani Beach Activities | Price Per Person |
| Wasini Day Trip | USD 135 |
| Funzi Day Trip | USD 120 |
| Glass Boat Trip | USD 35 |
| 2 Dives in Diani | USD 180 |
| Whale Shark Spotting | USD 250 |
| 4 Hours Deep Sea Fishing | USD 500 Per Boat |
| Chale Island Day Trip | USD 150 |
| Funzi or Diani Sunset Cruise | USD 45 |
| Kaya Kinodo Forest Tour | USD 35 |
| 3 Hours Kite Surfing | USD 185 |
| ½ Hours Jet-Skii | USD 80 |
| Camping in Diani | USD 15 |
| Funzi and Wasini with Overnight at Funzi | USD 280 |
| Sunrise/Sunset Camel Ride | USD 50 |
| Mombasa Day Trip with Lunch at Tamarind | USD 160 |
Day 4: Spend Time at Diani & Flight to Nairobi (JKIA)
Today you can spend time at Diani or hotel until check-out and then catch a 2.20 pm flight from Ukunda to JKIA. You will connect with your international flight from here, or we will take you to other destinations like Masai Mara National Reserve.
Items Included in the Package Holidays to Mombasa Price
Items Excluded from Mombasa Tour Packages Price
Visas at USD 80
Christmas & New Year supplements at USD 50 Per Person Per Night
Laundry services
International flights
Money transfer fee
Mombasa Beach Packages Price Per Person Sharing
| | |
| --- | --- |
| Travel Dates | Price Per Person Sharing |
| 3rd Jan – 6th April 2023 | USD 983 |
| 7th April – 10th April 2023 | USD 1241 |
| 11th April – 30th June 2023 | USD 937 |
| 1st July – 31st Oct 2023 | USD 1239 |
| 1st Nov – 15th Dec 2023 | USD 939 |
| 16th Dec 2023 – 2nd Jan 2024 | USD 1664 |
The above price of 4 Days, 3 Nights package holidays to Mombasa itinerary is based on two adults traveling together, sharing a safari vehicle and a double room. Reach us for a personalized quote for the safari if you are a solo traveler or more than two.