Mombasa Hotels - Review of the Top 10 Best Hotels in Mombasa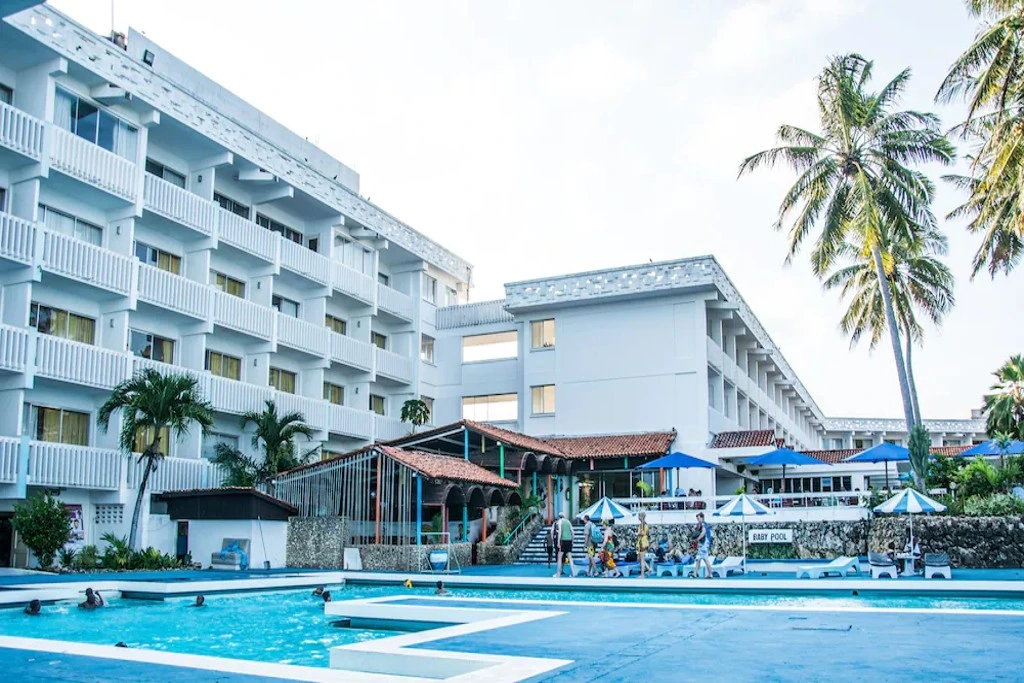 Mombasa City, the second largest town in Kenya after Nairobi City, has come a long way, carrying a rich culture that is matched with no other. 
Initially, the city was known as "Manbasa" which is an Arabic word, or "Kisiwa cha Mvita" a Swahili phrase that means "Island of War," due to its history of violent change of ownership.
Today, Mombasa boasts an international airport and an extra-large port, which has turned it into an economic hub. Its rich culture and strategic location on Kenya's Eastern Coastline along the Indian Ocean have made it a prominent and favorite tourist destination.
How to Book Your Stay at the Best Mombasa Hotels
Our Most Booked Mombasa Safari Tours and Other Packages
The Review of the Top 10 Best Mombasa Hotels
The following are some of the best hotels in Mombasa which will make your stay worthwhile and memorable.
1. 5-Star Hotels in Mombasa - Serena Beach Resort & Spa
Serena Beach Resort & Spa, located on Shanzu's white sandy beach, is only 30 km or one hour from Mombasa city. For travelers coming to this side of our country, Kenya, by air, a "meet and greet" service comes in handy at Moi International Airport Mombasa to welcome you to Mombasa. 
From the hotel, you will enjoy the panoramic view of the vast blue Indian Ocean and its white beaches adorned with green coconut palms. The hotel features numerous elegantly made rooms, giving you an array of choices that perfectly fit your needs. 
All rooms are air-conditioned, spacious, and have an intricate Swahili-style décor. Each room has a bed, mosquito net, bathrobe, slippers, hair dryers, safes, toiletries, mineral water, a telephone, Wi-Fi connectivity, and a satellite TV. 
Services offered include 24-hour room service, babysitting, and 24-hour on-call medical services. The hotel's facilities include a top-notch event and conference center, a business center, a gift shop, a spa, a health club, and a unisex hair salon.
Others are a swimming pool, various restaurants and coffee shops, a butterfly center, and an ice cream parlor, just to name a few. These modern facilities ensure the utmost comfort to both our business and leisure travelers.
All your dietary needs are professionally met at our Jahazi Grill Seafood Restaurant, known for its mouth-watering a la carte seafood cuisine. You can also dine at Sokoni Plaza, where you will have a fill of tasty local cuisines. 
After treating your taste buds, you can enjoy various outdoor activities like windsurfing, yachting, volleyball, or pedalos. You can also visit Mombasa Marine National Park or the Shimba Hills National Reserve for an added thrill.
2. Mombasa Hotels on the Beach - Bamburi Beach Hotel
Located on the north coast of Mombasa and overlooking the scenic Indian Ocean, Bamburi Beach Hotel is about 25 km from Moi International Airport and 12 km from Mombasa. This is one of the hotels in Mombasa with luxuriant tropical gardens and extensive sandy beaches.
The hotel has 150 air-conditioned rooms, all en-suite with private balconies. Each room has a minibar, a phone, and a DVD player. Services like 24-hour front desk, currency exchange, luggage storage, dry cleaning, room service, ironing service, and packed lunches ensure that all your needs are adequately catered for.
The facilities at Bamburi Beach Hotel include a fitness center, three restaurants, swimming pools, and the hotel's doctor on call. Others are comfortable sun beds at the pool with umbrellas and towels, a beauty salon, hotel taxis, and free car parking. 
A well-equipped modern business center and conference facilities ensure business clients carry out their meetings as efficiently as possible. For meals, you get a buffet that ranges from savory international to local cuisines at Ziwani Restaurant.
There is also an assortment of lip-smacking seafood at Fisherman's Cave Restaurant and an excellent treat for your roasted meat taste buds at Karibu Grill. Your dining experience has never been this adventurous. 
After ensuring your belly is full to the brim, you can enjoy some outdoor activities like water volleyball, table tennis, or water aerobics. Alternatively, you can visit some of our local attractions, which include Fort Jesus and Mamba Village. You can also enjoy a thrilling dhow cruise on the beautiful Indian Ocean waters.
3. Best Hotel in Mombasa - Travellers Beach Hotel & Club
Situated just 10 km from Mombasa city, Travellers Beach Hotel and Club is also easily accessible via the shores of the Indian Ocean. Direct flights from Nairobi and other major cities of our country Kenya will ensure your hustle-free arrival on the island. 
The cultural diversity and beautiful sceneries make this hotel a great vacation destination. 
The en-suite rooms, all air-conditioned and spacious, feature a bathroom with a shower, bath and toilet, and comfortable beds. They also offer a telephone, a safe, a television, and a balcony with which you can have a panoramic view of the Indian Ocean. 
The conferencing facilities are well-equipped and feature wireless internet access, sound systems, microphones, notepads, pens, LCD projectors, and screens. You also get refreshments during the session and a dedicated conference assistant to see that your needs are well-catered for.
Our agile chefs, who take pleasure in serving your dietary needs, are professionally handled. For a delicious breakfast, Shibe Restaurant is the place to be. Later, enjoy nicely grilled delicacies at the thatch-roofed grill restaurant or mouth-watering cuisines at the Italian or Indian restaurants.
Several exciting activities will keep you entertained, like participating in any water sport that suits you or snorkeling. Even better, you can take a thrilling glass-bottom boat tour on the ocean waters.
4. Beach Hotels in Mombasa - Hotel Englishpoint
For a perfect getaway, Hotel Englishpoint, located in Mombasa, about 1 km from Fort Jesus and 3 km from Nyali Beach, is the best place. The hotel's perfect location enabled the first serviced marina, which caters to the luxury boating market. 
It has also become a modern international development offering its distinguished clients the best luxury. Hotel Englishpoint features Deluxe Rooms, Hotel Suite, Luxury Suite, and an Executive Suite, all fitted with a private bathroom. 
A flat-screen TV, complimentary Wi-Fi, and a desk are also offered. All rooms are air-conditioned, and bath robes and slippers are provided to ensure you are comfortable. At Ansui spa, you can enjoy a great massage that will relax you from head to toe and from the inside to the outside.
For delicious international cuisines like beef, pork, seafood, chicken, and vegetarian dishes, head to Jazz Restaurant. You will also be treated to excellent desserts like cakes, pastries, and candies made right before your eyes.
 After a finger-licking meal washed down with your favorite beverage, visit Haller Park. It is just 6 km from the hotel, or Bombolulu Workshop, which is 5 km away.
5. Cheap Hotels in Mombasa - Best Western Plus Creekside Hotel
At only 15 km from Moi International Airport, Best Western Creekside Hotel features intricate tailor-made furniture and a Swahili architecture signature that you will find hard not to admire. 
The hotel, one of a kind on the coast, prides itself in exclusive 100 bedrooms giving you an array of choices for total comfort. Other facilities include a business center with complimentary Wi-Fi, photocopying and printing facilities, and computers. 
A state-of-the-art conference hall which can accommodate up to 200 people, equipped with projectors, large screens, and a PA system, is also available. An events hall accommodating up to 350 people is also available for other social events like weddings.
At Gourmet a La Creek, the main restaurant, you will be served delicious meals starting with a complimentary breakfast buffet as you enjoy the picturesque sea view. After meals, grab a glass or a mug of your favorite beverage as you plan on exciting activities waiting for you.
You can hit the gym for some exercise or go fishing, where you will have a chance to catch your meal. Alternatively, you can also decide to visit Fort Jesus, which is only 5 km from the hotel. Or you can have a thrilling experience at the Mamba Village Crocodile Farm, about 8 km away.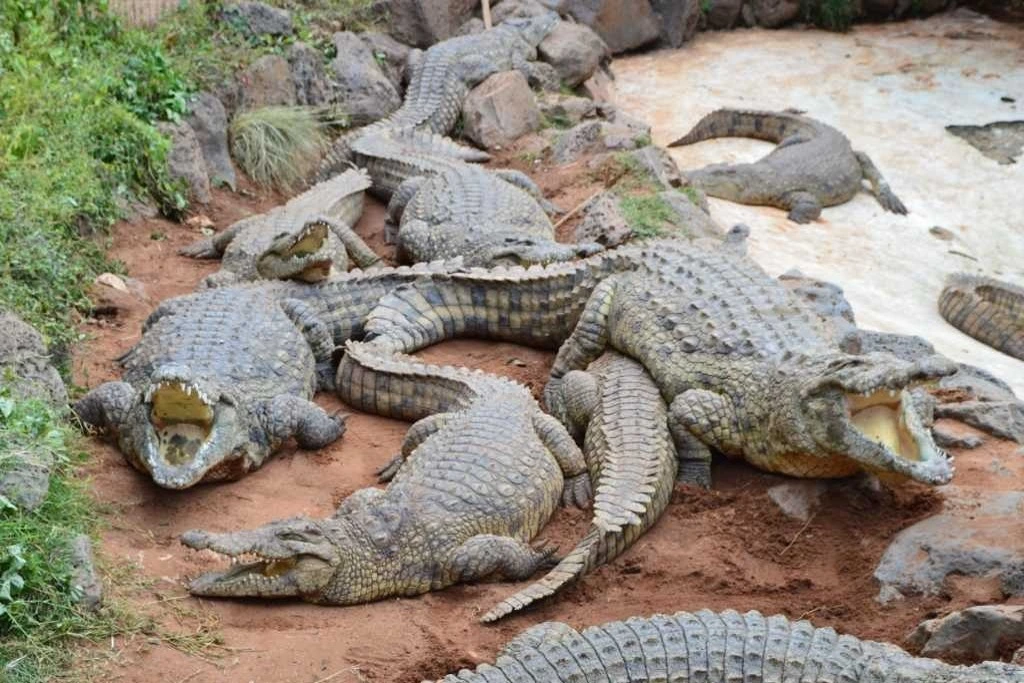 6. Hotels in Mombasa Town Center - Jambo Paradise Hotel
Jambo Paradise Hotel is located in Mombasa, about a 5 minutes drive from the town center and to Mombasa Municipal Stadium; it will only take a 10-minute walk. Each room in the hotel has a private bathroom fixed with a shower and a bath, and complimentary toiletries are provided. 
Each room also has a comfortable bed draped with a mosquito net, a desk, a TV, and a sitting area. From the comfort of your room, you can have a panoramic view of the beautiful city of Mombasa.
A modern conference facility that can accommodate up to 80 delegates is provided to ensure our business travelers are well catered for. Complimentary Wi-Fi, projectors, illustration boards, and adequate conference lighting are provided. 
If you want live coverage of your event or photos of a professional's activities, you only need to request the service offered.
Mouth-watering dishes are well prepared by our qualified chefs, who are always more than ready to ensure that your dietary needs have been met. Once you have sampled the delicious cuisines on offer, you can decide to visit the historic Fort Jesus. 
It is about 3 km away, or go for a lazy stroll along Nyali Beach, which is only 8 km from the hotel.
7. Cheapest Hotels in Mombasa Near the Beach - Sentrim Castle Royal Hotel
Sentrim Castle Royal Hotel is situated in the heart of Mombasa city. It is one of the best hotels in Mombasa and an ideal resting place for business and leisure travelers. Using a flight from Nairobi will only take 45 minutes before you arrive at Mombasa, and if you decide to use the road, about 61/2 hours will be enough.
The hotel has 68 intricately furnished antique rooms which offer different views of the city. The guest area of the hotel has a reception offering a 24-hour front desk service, a restaurant, a lounge area, a coffee shop, and a bar. 
Other facilities offered at the hotel include a secure parking lot, modern meeting and conference facilities that can accommodate up to 200 people, free Wi-Fi, and concierge services.
Some recreational activities you can do after taking your meals are arranged excursions or visiting major tourist attraction sites like Fort Jesus, Gedi Ruins, Haller Park, or Simba Hills National Park, just to name a few. 
Get ready to sample an array of African and international cuisines dexterously prepared by our chefs. Packed lunches and room services can also be offered on request.
8. Best Hotels in Mombasa - Royal Court Hotel Mombasa
Royal Court Hotel Mombasa presents a rare eye-catching combination of natural and artificial elements, showcasing an aesthetic feat of terracotta and coastal wood finishing, complementing modern architecture. The hotel is located in Mombasa's city center, close to the airport, the railway, and the port.
The 8-story building has an array of rooms offering the utmost comfort to ensure you feel at home far away. Its rooms range from family rooms, adjoining rooms, twin rooms, doubles, and rooms that cater to the disabled. 
The rooms are air-conditioned, and they all have secure safes for the safe storage of valuables. Its conference facilities can comfortably accommodate 20 to 200 people and have state-of-the-art modern equipment like overhead and L.C.D. projectors, TV and DVD players.
At the Rooftop Restaurant, pamper your taste buds with various delicious international cuisines, primarily Italian and Indian, and African and local cuisines. When full and energetic, you can take leisure walks along the lovely white sandy beaches or visit the local attraction sites, which are all within proximity.
9. Mombasa Hotels - Prideinn Hotel Mombasa
Situated in the heart of Mombasa's central business district, Prideinn Hotel is just 15 km from Moi International Airport. A 24-hour room service ensures that all our guests' needs are catered to 24/7. Other services include Limousine airport transfers on request, concierge services, currency exchange services, and free Wi-Fi.
The hotel's facilities include well-furnished rooms which are air-conditioned and give panoramic views of the city. Its rooms feature a fully equipped kitchen with tea-and-coffee-making facilities and a satellite TV to keep you entertained.
An array of Indian, Chinese, Italian, and Continental cuisines are served at the Royal Kitchen Multi Cuisine Restaurant, ensuring your dietary needs are all catered for. For more variety and to also sample some of the local cuisines, you can decide to visit nearby restaurants, which are pretty thrilling.
Your adventurous thirst will, however, need an exciting activity to quench it. You can visit Mombasa Marine Park for a thrilling adventure or some of the historic sites like Fort Jesus.
10. Mombasa Hotels - Hotel Dorse
Hotel Dorse is located in Mombasa, with the nearest airport being Moi International Airport which is only 9 km away. The hotel's rooms feature a patio or balcony and a private bathroom fixed with a bath, robes, slippers, and complimentary toiletries. A satellite TV with satellite channels will ensure the utmost entertainment as you rest in your room.
Some of the services offered at this Mombasa hotel include a 24-hour front desk service, car hire service, room service, currency exchange, and a complimentary internet connection. Free parking is also available for our guests.
If you are too tired to go to the restaurant, you can enjoy breakfast in the comfort of your room and later enjoy a la carte meals from the hotel's restaurant. You can also enjoy your favorite snacks and drinks at the snack bar.
Some exciting activities at Hotel Dorse include visiting Fort Jesus, only 1.7 km from the hotel. Bombolulu Workshop is another place worth your visit, only 9 km away.