Sibiloi National Park - The Ultimate Guide to The Crandle of Mankind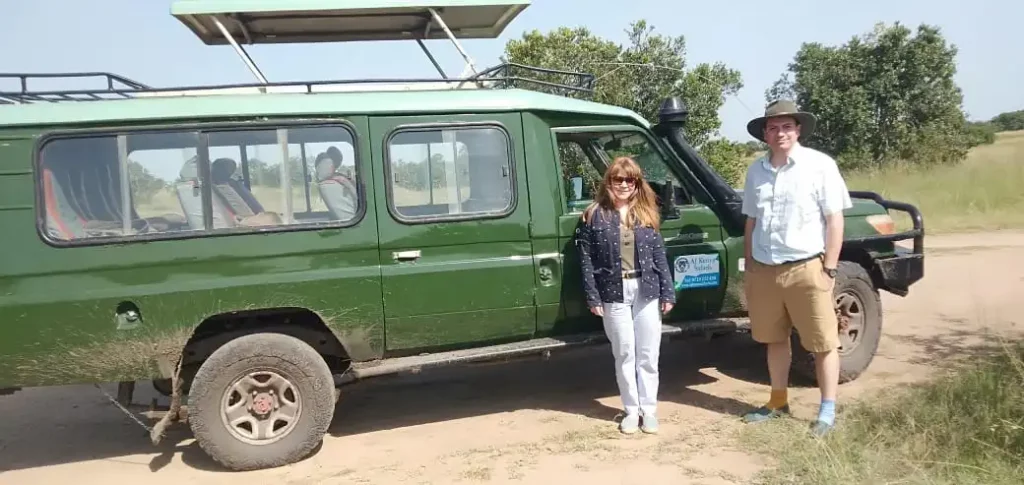 Sibiloi National Park, also known as "The Cradle of Mankind," is on the rugged and wild shores of L. Turkana. It is home to several archaeological sites like Koobi Fora; the fossil remains here have contributed significantly to understanding evolution. 
The area features open plains and semi-desert habitants flanked by volcanic creations like Mount Sibiloi. You can find the remains of the petrified forest on this mountain. 
Sibiloi acts as a stopover for waterfowl during their migration and a breeding area for the Nile crocodile. Resident wildlife includes striped hyenas, greater kudu, leopards, lions, cheetahs, grant gazelles, northern topi, beisa oryx, and zebras.
Over 350 species of terrestrial and aquatic birds call Late Turkana home. The park is surrounded by the Gabra, the Dassanach, and the Turkana people. You can learn about the unpolluted and rich culture of the communities during your Kenya safari.
Contact Us to Book Your Safari to The Cradle of Mankind Today
Our Most Booked Sibilio Safari and Other Safari Packages
The Ultimate Guide to Sibilion National Park - Location, Landscape, and Climate
Sibiloi National Park is listed as a UNESCO World Heritage Site and nests squarely in the desert. The park is a surprise due to its thriving game and green scenery.
Sibiloi National Park Map - Location
Sibiloi lies in Northern Kenya on the Northeastern side of Lake Turkana. It covers an area of 1570 square kilometers and is only 800 kilometers from Nairobi. You can access it by air or road. 
By Road: From Nairobi, travel to Kalokol on the western side of the shore through Kitale and Lodwar. You must hire a boat to cross the lake to Alia bay.
Alternatively, from Nairobi, drive through Marsabit to Maralal and finally to South Horr. The road drive takes three days, which can be an exciting road trip with Aj Kenya Safaris.
By Air: The Park has two airstrips in good condition. Other airstrips are in Kalokol, Loiyangalani, Lodwar, and North Horr.
Sibiloi National Park: Landscape
The park has a stunning landscape though it is scorched. It is a wilderness characterized by a riverine forest, lakeshore, and volcanic terrains such as Mount Sibiloi, semi-desert, and savannah.
Lake Turkana, or the Jade Sea as it is formally known due to its striking color, is also part of the park.
Sibiloi National Park: Climate
Sibiloi National Park is arid and scorching hot from December to March. June and July are cool, while May and September have strong winds blowing in the mornings and evenings. Rainfall is barely 300 millimeters per year.
5 Things to Do at Sibiloi National Park - AjKenyaSafari.com
Sibiloi National Park is the greatest treasure in understanding the evolution of humanity in the world. The park was established to protect the unique archeological and prehistoric sites revealed by its severe winds.
The park serves paleontological, archaeological, and geological interests. Among the fossil remains are the shell and limbs of a Giant Tortoise claimed to be over 1.6 millions year old and an elephant fossil dating back 1.7 million years ago.
It is home to the Koobi Fora Museum and the Koobi Fora research Center, which is accessible through a guided tour by a professional travel company. The things to do here include:
Koobi Fora Museum provides a great insight into human evolution than any other site in the world. In this museum lies the evidence of human and pre-human fossils of five species
They include the Australopithecus anamensis, Homo habilis/rudolfensis skull dating two million years ago, the Paranthropus boisei skull, Homo erectus, and Homo sapiens.
Given the park's extreme climatic condition, the animals thriving here will amaze you. Animals that withstand arid areas such as Beisa, Oryx, Grevy's Zebra, Greater Kudu, and Gerenuk and predators like Cheetah, Lion, Leopard, Spotted Hyena, Caracal, and Jackal can be found here.
Others are the numerous crocodiles, which are breeding on the Central Island. It is also a breeding ground for venomous snakes and hippopotamus.
Bird watching is a prolific activity in this park, with over 350 terrestrial and aquatic species recorded and the number increasing in summer when migratory birds arrive. The flamboyant pelicans and flamingos survive on the lake's blue-green algae and the saline environment.
Other water birds include Gulls, African Skimmers, Herons, and local species such as Bustard and Crested Lark.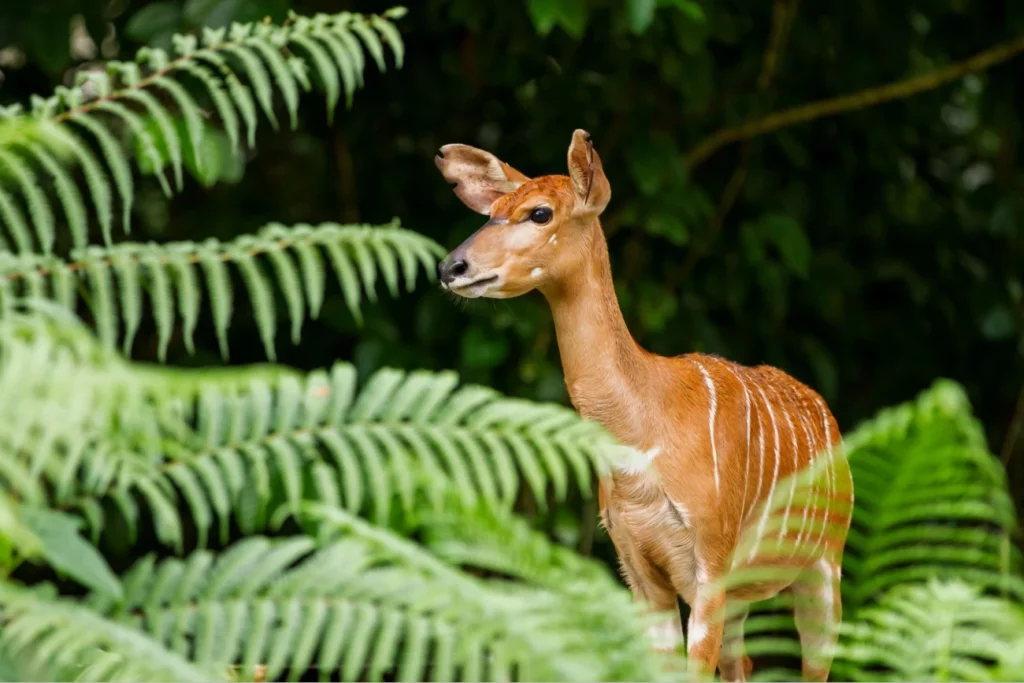 These are best enjoyed in a four-wheeled drive to the oasis, which is surrounded by magnificent palm trees. The dunes in the park go high up to 40 feet; this is an adventure you do not want to miss as it has the best sceneries.
Another major attraction is Lake Turkana, the largest desert lake and most saline in Africa. The lake changes color with time from blue to jade and grey. Algae particles in this lake cause these entire color changes.
The  Petrified Forest remains dating 7 million years ago are found at the volcanic mount Sibiloi. There is evidence of a cedar forest based on the lake's shores.
Interacting with the Turkana and Gabra will reveal their rich culture and zeal to survive in this hardship area. It is the best way to understand the communities in this semi-desert area better. 
Other nomadic communities here include the Samburu and Rendille.
Sibiloi National Park Contacts - Sibiloi Tour
You can visit Sibilio all year round. There are guided tours by travel agents. Regarding Sibiloi national park accommodation, there are camping facilities for visitors who want to stay for a night or two.
The Sibiloi national park accommodation includes self-catering at the KWS-operated Alia Bay Guest House. There are privately owned campsites and lodges like the Lobolo Tented Camp, Turkana campsite, and Oasis Lodge.