Safari Trips to Kenya Guide – Our Packages, Top Destinations, & FAQs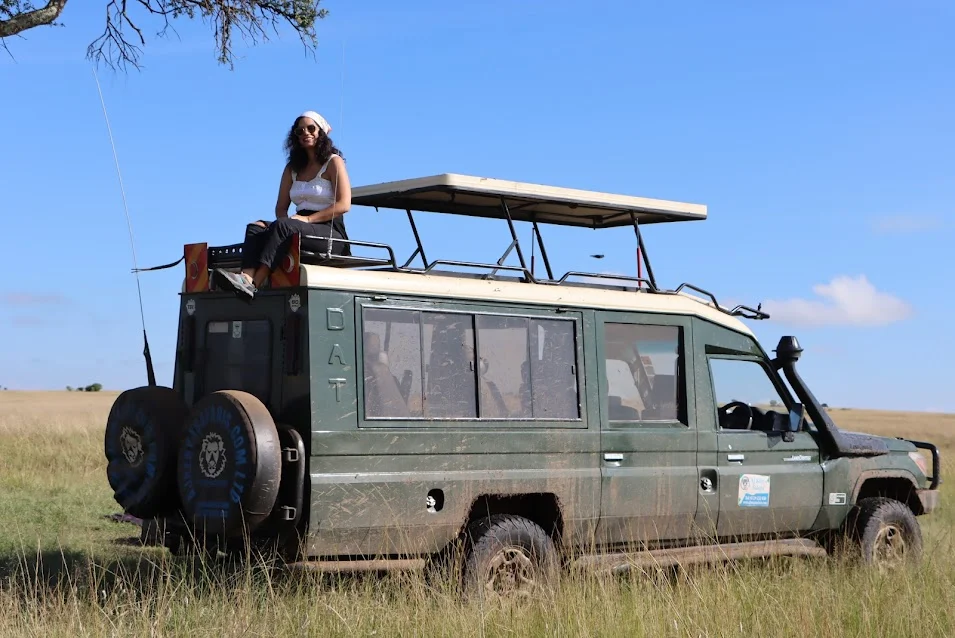 There are many amazing places to travel in the world, but if you're looking for an adventure you will never forget, safari trips to Kenya should be at the top of your list! This beautiful country is home to abundant wildlife, including lions, elephants, giraffes, and more. 
In addition to its stunning natural scenery, Kenya offers a rich culture and history that fascinates visitors. Kenya is blessed with breathtaking tourist destinations and amazing people that will make your Kenya Tours a lifelong experience.
In this article, you will find the top 8 places you should ensure are included in your itinerary when planning a safari in Kenya.
Contact Us to Book the Best Safari Trip to Kenya 
Are you looking for the best Kenya tour company to provide you with the best safari trips to Kenya? We are the right people for you. At AjKenyaSafaris.com, we provide the best Kenya tours for all travelers.
You can reach us at +254-748-258-880 through WhatsApp/phone or james@ajkenyasafaris.com or safarioffers@ajkenyasafaris.com through email.
Our Most Booked Kenya Trip Packages and Other Safari
The Top 8 Destinations for Safari Trips to Kenya 
You are spoilt for choice when it comes to having your Kenya Tours, as many tourist destinations in Kenya offer a different experience. But you can't claim to have a safari in Kenya and miss these top 8 places, especially if you are interested in seeing some of the unique wildlife in the world.
 1. Masai Mara National Reserve
Masai Mara National Park is located in the southwest part of Kenya at the border of Kenya and Tanzania and in the same ecosystem as Serengeti National Park in Tanzania. The park is a unique wildlife conservation haven famous for its annual wildebeest migration. The phenomenon is one of the seven wonders of the world.
However, there is a variety of wildlife that you will find in Masai Mara even when the season for wildebeest migration is not there. Animals that you will easily spot include lions, cheetahs, elephants, buffaloes, giraffes, zebras, gazelles, and leopards- though only at a specific time of the day.
 2. Amboseli National Park
Amboseli National Park is one of the most famous parks in Kenya, mainly due to its large number of African elephants that makes it easy to see them at close range. The park is relatively large, with an area of 395 sq km, allowing it to accommodate large herds of elephants, buffaloes, rhinos, and other large animals.
You will also find various birds, mainly around the numerous water sources in the park. Amboseli has more than 400 species of birds. Birds species in Amboseli include Taveta golden weaver, yellow-necked spurfowl, heron, flamingoes, African swamphen, and common redshank.
In addition to the rich wildlife, Amboseli also offers one of the best scenic views of Mt Kilimanjaro, Africa's highest mountain.
 3. Lake Nakuru National Park
Lake Nakuru National Park is one of Kenya's favorite tourist destinations due to its abundant wildlife and captivating vegetation surrounding the salty water lake. The park's proximity to Nairobi and its small size makes it possible to have a one-day game drive and enjoy coming across almost all animals found at the park.
Animals that thrive in this park include black and white rhinos that graze around the lake, Cape buffalo, zebra, African wild dogs, eland, waterbuck, and lions. But it's not all about animals, as you will also have an excellent opportunity of watching thousands of pink and white flamingoes and other types of birds that reside at the park.
 4. Tsavo West National Park
Tsavo West is Kenya's second largest park covering an area of 9,065 square kilometers, and it is adjacent to Kenya's largest park, Tsavo East National Park. Although Tsavo East is more extensive than Tsavo West, the latter is more popular as it has an abundance of magnificent sceneries and wildlife. It also has better roads.
Other activities at Tsavo West include a guided walk along the River Tsavo, rock climbing, and visiting the natural waters of Mzima Springs. Wildlife includes elephants, hippopotami, Cape buffalo, lions, leopards, and black rhinos. There are also varied species of birds that, include guineafowl and eagles.
 5. Lake Naivasha & Crescent Island
Another popular place you must visit during your Kenya tour is Lake Naivasha and Crescent Island, as they will give you a different kind of experience from the parks. Lake Naivasha is a freshwater lake within the Great Rift Valley and is located near Naivasha Town, which lies northwest of Nairobi.
The main activity at lake Naivasha is having a boat ride to Crescent Island, apart from watching animals found near the lake. Once on the island, you will enjoy a guided walking safari as you interact with wild animals and learn more about the various vegetation that inhabits the island.
 6. Samburu National Reserve
Samburu National Reserve is found on the banks of Ewaso Ngi'ro river in Samburu County and has an elevation of 800 to 1230m above sea level. The reserve is popular with tourists due to its rare species of animals and birds. Most species in Samburu Reserve are not found in Kenya's other parks and reserves.
These rare animals found only in Samburu National Reserve include Somali Ostrich, Grevy Zebra, Beisa Oryx, Gerenuk, and Reticulated Giraffe. Apart from the special five, there are also many other animals, such as elephants, cheetahs,s and lions –  this is home to Kamunyak. This lion was famous for adopting a baby oryx,
 7. Ol Pejeta Conservancy
If you have visited Kenya before and are a rhino enthusiast, you must have heard about Ol Pejeta Conservancy.  Ol Pejeta Conservancy is East Africa's most prominent black rhino sanctuary and is home to the only two remaining northern white rhinos in the world.
The conservancy is also a sanctuary for abandoned and orphaned chimpanzees and is the only place you can get to see chimpanzees in Kenya. Ol Pejeta Conservancy is a popular destination because it hosts all the big five and other varieties of wildlife and livestock.
Common animals at the conservancy include giraffes, gazelles, impala, hippos, hartebeest, buffalo, elephants, rhinos, cheetahs, and wild dogs.
 8. Aberdare National Park
Aberdare National Park is another top tourist destination in Kenya that carries the British royal family history in addition to its diverse flora and fauna. It is at a hotel known as Treetops within this park where the Late Queen Elizabeth ascended to the throne after her father's death, King George VI, in 1952.
Wildlife present at the park includes mountain reedbuck, giant forest hog, lion, leopard, East African wild dog, suni, and the rare sighted African golden cat. You will also see different bird species, including sparrow hawk, Aberdare cisticola, African goshawk, plovers, sunbirds, and Jackson's spurfowl.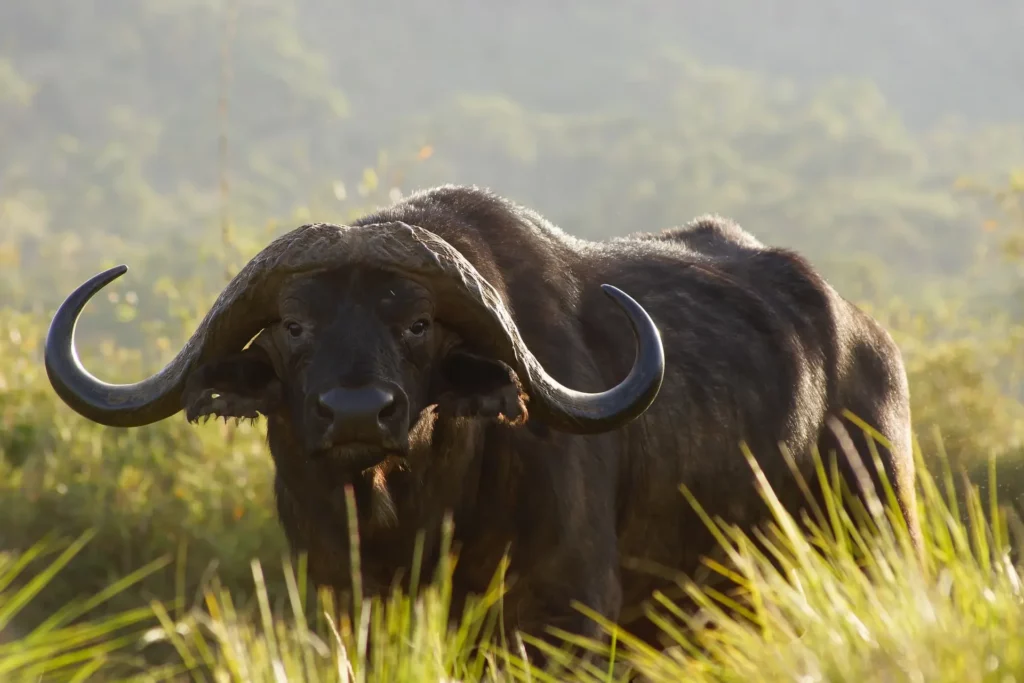 Kenya Safari Trips to Kenya – FAQ
Here, we have listed some frequently asked questions about Kenya Trips that would help you get a clearer picture of what to expect on your safari to Kenya.
 1. What is the best time to go on safari in Kenya?
The best time to have a safari in Kenya is during the dry season, between June to October and January through March. It's also during this period when you will have the best experience in Masai Mara, as it will be the time wildebeests will be coming to Kenya from Tanzania.
During this time, millions of wildebeests cross the Mara River, where some get direct to the awaiting jaws of crocodiles, resulting in life-and-death battles. You will also enjoy visiting other parks during the dry season as roads are passable at this time, and you will see many animals easily. 
 2. How much is an African safari in Kenya?
The safari cost will depend on the days you plan to spend in Kenya, where you will get accommodated, and what you intend to use to move from one destination to another. However, a safari expedition in Kenya with basic accommodation costs about $200 per person per day, a mid-range with around $400, and high-end accommodation with about $1000.
 3. Which safari is better: Tanzania or Kenya?
Both countries offer a captivating safari destination with abundant flora and fauna, but Tanzania has larger parks than Kenya; hence they are less congested. But the ultimate decision will depend on what you need. Kenya is better if you want more quality and better services during your tour.
 4. How many days do you need in Kenya?
Kenya is blessed with wildlife and other beautiful places; you will need around 14 days to visit some of those places. Two weeks will be enough for you to have several game drives in major parks, see some of the historical areas, and enjoy a bit of life on the sandy beaches of the Kenyan coast.
 5. Is Kenya safe for safari?
Like any country in the world, Kenya's capital Nairobi and other major cities have crime and other challenges. But Kenya is very safe for tourists, especially considering that they don't spend their time in towns; instead, they spend time in the rural areas where wildlife is found.
 6. What should I avoid in Kenya?
Kenyans are renowned worldwide as hospitable people with deep cultures, and it's easy to interact and mingle with many of them as you explore your safari. However,  you should avoid visiting towns at night alone, taking people's pictures without consent, and refusing their hospitality, among others.
 7. What is the best time of the year to go to Kenya?
January through March and between June to October is mainly the peak season for tourists as during this time, it's easy to access the parks as it's dry. But if you intend to avoid congestion, you can also visit during the short rainy season of October to December; this time, there are few bookings, and it's cheaper to visit Kenya.
 8. Is Kenya safe for white tourists?
Yes, Kenya is very safe for white tourists and all types of tourists, and even when a travel advisory is advised, it mainly affects towns and not where these parks are found.
 9. Do I need a yellow fever vaccine for Kenya?
Travelers aged nine months or older visiting areas declared high risks for yellow fever in Kenya are recommended to have a vaccination. If one way or the other, you can not get vaccinated against yellow fever, you are advised not to visit high-risk areas like Isiolo and Garissa, where it has been reported.
 10. Do I need a eVisa to go to Kenya?
You will require one to enter Kenya from other parts of the world, including Europe, America, and Asia. Children aged 16 and below are required to have an ePass. You can apply for the eVisa and ePass here and find more information on the requirement here.
 11. What do I need to know before going to Kenya?
You need to know several things before visiting Kenya so that your visit and stay are smooth. You need to consider the best time to visit Kenya, check your itinerary carefully, learn safety tips on your safari, and have a visa to enter Kenya, among other things.