The Top 10 Things to Do in Kenya - Ultimate Guide & Facts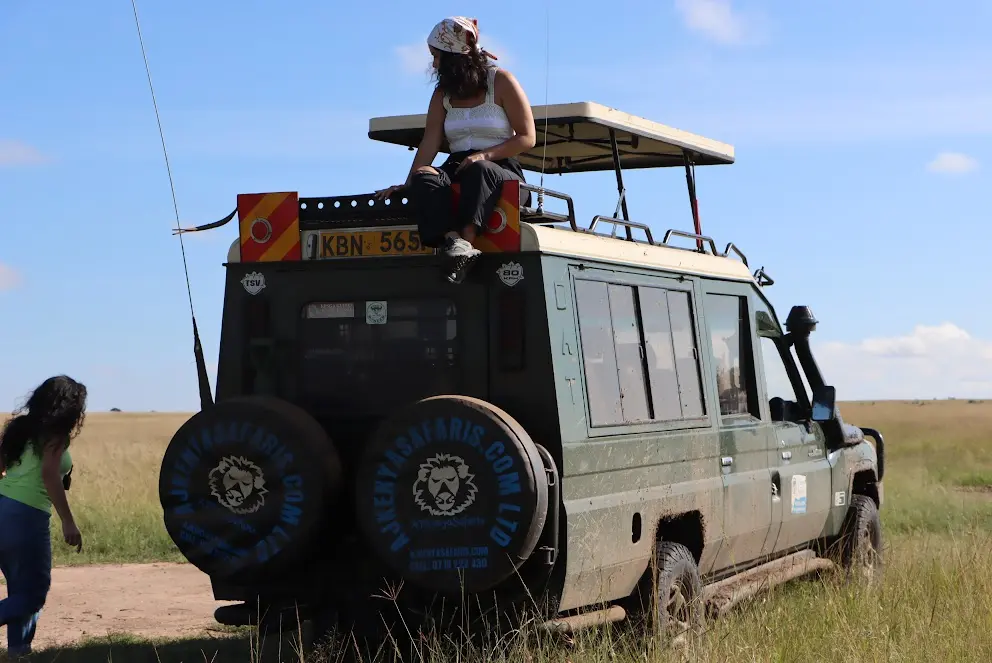 East Africa is incredible and distinct, and you can never run out of memorable and exciting things to do in Kenya with family, friends, or colleagues. The article examines the top 10 things to do in Kenya, attractions,  activities, and more. 
They are the adventurous things to do in Kenya when coming for a safari or even when not looking for a wildlife tour. These are surefire destinations that cover most of Kenya's attractions, but before that, here are our contact details, the most booked packages, and a few facts about Kenya.
 Book Your Safari with Us to the Best Kenya Tourist Attractions
Are you wondering what to do in Kenya? We invite you to contact us to arrange the best safari to Kenya for you and your loved ones. You can reach us via WhatsApp or phone at +254-748-258-880. 
We are also available through email at james@ajkenyasafaris.com or safarioffers@ajkenyasafaris.com.   
 Our Most Booked Safaris to Kenya, Packages, Quotes, and Itinerary 
 Top 11 Unique and Exciting Facts About Kenya Safari
Here are the 11 facts about Kenya that can make you want to visit this land:
Land of the Big Five: You can easily find the African leopard, African elephant, African lion, Cape buffalo, and white and black rhinoceros in Kenya.
Illegal to Hunt Wild Animals: It is a criminal offense to hunt any wild animal in Kenya.
Zero Traffic on Lamu Island: There are no cars on Lamu Island, which is situated off the northeast coast.
Witness the Outcome of Earth Splitting Force: The Great Rift Valley runs in Kenya and is formed 20 million years ago.
Long Distance Running Nation: Kenya has some of the best long runners in the world from the Kalenjin tribe (the running tribe).
Home of Big Cats: Kenya is a haven for some most exciting Big Cats globally, including leopards, lions, and cheetahs.
Country of Many Languages: There are about 70 languages spoken in Kenya, including Swahili and English.
World's Leading Safari Destination: Kenya has won the World's Leading Safari Destination Award by World Travel eight times – 2013, 2015, 2016, 2017, 2018, 2019, 2020, & 2021.
Africa's Leading National Park (Masai Mara): Kenya is home to the six-time winner of Africa's Leading National Park by World Travel – 2013, 2014, 2015, 2016, 2017, and 2018.
The Great Migration: You can catch the best of the over 1.8 million wildebeest and zebra migration at River Mara in Masai Mara National Park.
Home to Second Highest Mountain in Africa: Mount Kenya only comes second to Mt Kilimanjaro regarding height.
Now you know some quick facts about Kenya; look at what to do in Kenya or Kenya attractions.
 Top 10 Things to Do in Kenya with Family and Friends
Kenya tourism offers exciting attractions and activities to make your Africa safari memorable. Below are some of the best Kenya attractions and activities to enjoy when you land in this East African country:
 1. Experience Kenya with Memorable Game Drives
Kenya is a large country with over 54 game parks and reserves, making it a superb destination for a game drive. You can visit some of these areas and discover why every one of them is unique.
Some exploits you can experience in these game parks include Bird Watching and locating the Big Five. Others are searching for the Big Cats, Experiencing the Great Migration, and even Feeding Animals at conservancies and orphanages.
 2. Enjoy Water Sports at the Coast
Kenya's attractions include the vast coastal beaches that offer tourists a wide range of activities. You can engage in hundreds of sports in this region, including skydiving, kitesurfing, paddle boarding, snorkeling, and fishing.
Like Diani, some of the best beaches in Kenya also allow you to enjoy beach volleyball, beach football, and other sports.
 3. Work Out with Biking and Hiking Activities at Challenging Hills and Valleys
Kenya has many attractive hills and valleys where you can hike, trek, bike, or run to shed pounds. These sights offer some excellent views to give you the encouragement you desire to climb to the peak.
You can experience these attractions by heading to Mt. Kenya, Mt. Elgon, Mt. Longonot, Ngong Hills, Hell's Gate National Park, and others. Ensure you visit Hell's Gate or join Utalii Kwa Baiskeli or Baiskeli Adventures if you are into biking.
 4. Watch the Splendid Whales at Watamu
Watamu Protected Area allows you to see humpback whales and their calves jump out of the water. The area also hosts dolphins and other species of whale that can make your experience even more memorable.
It is one of the best things to do in Kenya other than safari in the jungle. 
 5. Explore Kenya's Capital, Nairobi, and Other Cities
Visitors should not fail to experience Kenya's city life, which is possible when looking for things to do in Nairobi. Every city has unique attractions and offers some of Kenya's best places to visit.
Nairobi provides a fast-paced life riddled with thrilling spots and joints you can explore during the day or night. Kisumu has some of the best hotels in Kenya and exciting islands like Takawiri and Rusinga Islands.
Mombasa is slow-paced and offers rich cultural and historical sights. Get to visit these cities during your Kenya safari and experience both day and nightlife.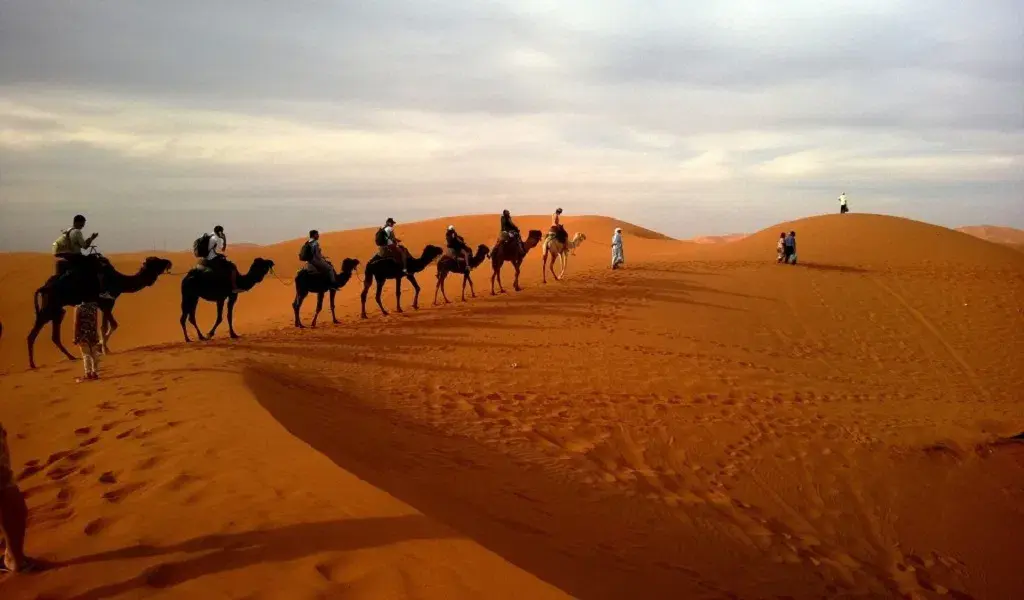 6. Visit the Chalbi Desert in Marsabit
The Chalbi Desert is the only real desert in Kenya, located to the East of Lake Turkana. Chalbi is a Gabbra word that means bare and salty, and you can expect the desert to live up to this standard. Visiting the desert allows you to traverse the scorched soil, coarse rocks, and sand.
The region is so salty that animals like the sand as natural salt. You should also visit the Kalacha oasis, where pastoralists, travelers, and animals quench their thirst under acacia and palm trees.
 7. Climb Second Highest Mountain in Africa (Mt. Kenya)
Climbing Mt. Kenya is reserved for enthusiast hikers and seasoned climbers looking for what to do in Kenya for a week. It is among the must-visit tourist attractions in Kenya and is located 200 km from Nairobi city.
There are several routes to use when climbing the mountain, like the Naromoru route, the Sirimon route, and the Chogoria route. The right time to climb this mountain is from January to February and August to September when the weather is dry.
You can come across different animals when climbing like leopards, antelopes, elephants, and others.
 8. Cultural Visit to Lamu Island and Maasai Village
Kenya Tourism also involves cultural visits to destinations like Lamu and Masai Mara. You can head over to Lamu island and learn more about the Swahili culture, ways of life, and food.
Another destination you can tour to experience the Kenyan culture is the Maasai village in Masai Mara. You get the chance to dance, jump, sing, and even dress like the Maasais in the village.
 9. Foster a Blind Rhino or Orphaned Elephant at David Sheldrick
David Sheldrick is an animal orphanage that looks after baby elephants and rhinos. It should be among the places to visit in Kenya because you interact with these animals.  
The center is open daily from 11 am to noon for public visits and around 5 pm for foster visits. You can witness the calves play in the mad during a hot day.
 10. Sight Different Species of Birds
Kenya offers remarkable birding destinations that let you see the biggest bird on earth, the ostrich, and some flamboyant flamingos. It is believed that it can offer over 1,000 varieties of birds, and most are residents.
You can spot about 300 species during a trip to Nairobi National Park, Masai Mara National Reserve, Mt. Kenya, or other destinations. Kenya also has some threatened bird varieties in Arabuko Sokoke Forest, including   East Coast Akalat, Spotted Ground Thrush, Sokoke Scops Owl, Clarke's Weaver, and Amani Sunbird.