Top 10 Tips for the Best Budget Safaris in Kenya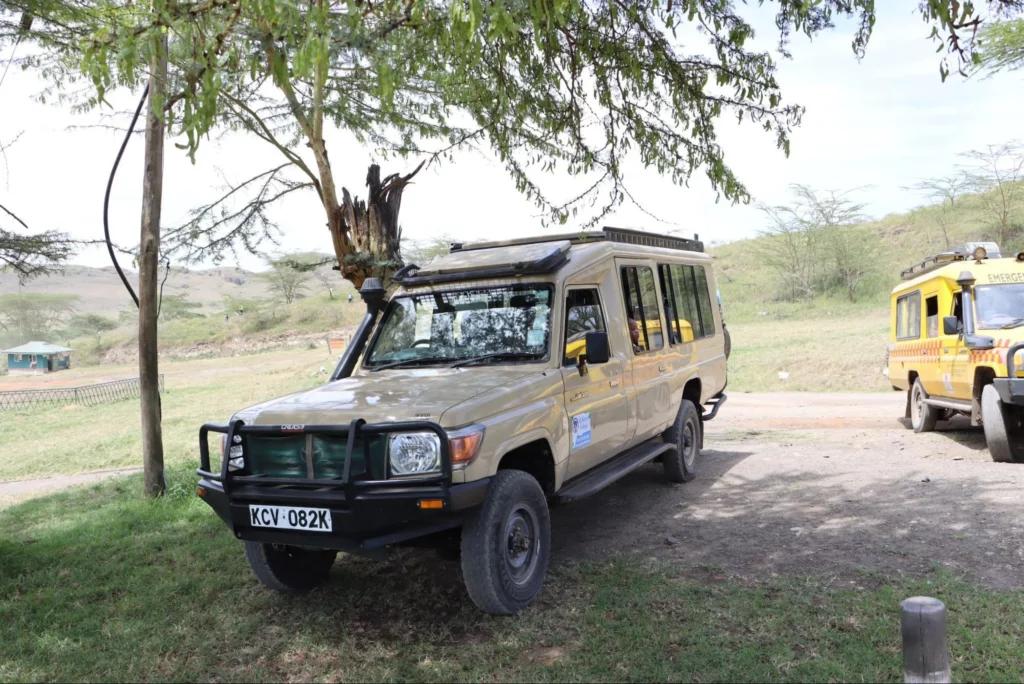 Kenya is a paradise for wildlife and nature enthusiasts, offering a range of safaris that cater to all budgets. Some of the best budget safaris in Kenya include the majestic Masai Mara, famous for its annual wildebeest migration, and Amboseli National Park, with its stunning views of Mount Kilimanjaro.
Tsavo East and West National Parks are also affordable options, offering vast landscapes and plentiful wildlife. For those willing to self-drive, Nairobi National Park is a budget-friendly choice, being easily accessible from the capital. To get the best deals, it's advisable to book a package that includes accommodation, meals, and game drives.
Kenya safari packages prices vary depending on the duration of the trip, accommodations, and activities included. On average, a 3-day budget safari can start from as low as $1000 per person, while a 7-day all-inclusive luxury package can cost upwards of $3000 per person. It's important to research and compare prices from different operators to get the best value for your money.
How to Book a Safari in Kenya with AjKenyaSafaris.com
Our Most Booked Kenya Safari Packages Prices and Itineraries
Top 10 Tips for Booking the Best Budget Safaris in Kenya
When booking your budget safari in Kenya, there are a few things to keep in mind to ensure you have the best experience possible. Here are our top 10 tips for booking the perfect safari:
Research and compare prices from different operators:

As mentioned above, prices can vary significantly between tour companies, so it's important to do your research and compare prices to get the best deal.

Book in advance:

Last-minute bookings can be risky, especially during peak seasons when availability is limited and prices are higher. It's advisable to book at least 6 months in advance for popular parks like Masai Mara.

Consider traveling during the low season:

If you're on a tight budget, consider traveling during the low season (April to June and November to early December). Prices are lower, and there are fewer tourists, giving you a more intimate experience with the wildlife.

Choose the right accommodation:

Accommodation can significantly impact the price of your safari package. Consider staying in budget camps or lodges instead of luxury ones if you're on a tight budget. Alternatively, opt for a mix of both to get a taste of luxury without breaking the bank.

Be flexible with your itinerary: Flexibility can save you money as tour operators often have promotional offers for specific dates and routes. Alternatively, consider joining group tours to reduce costs.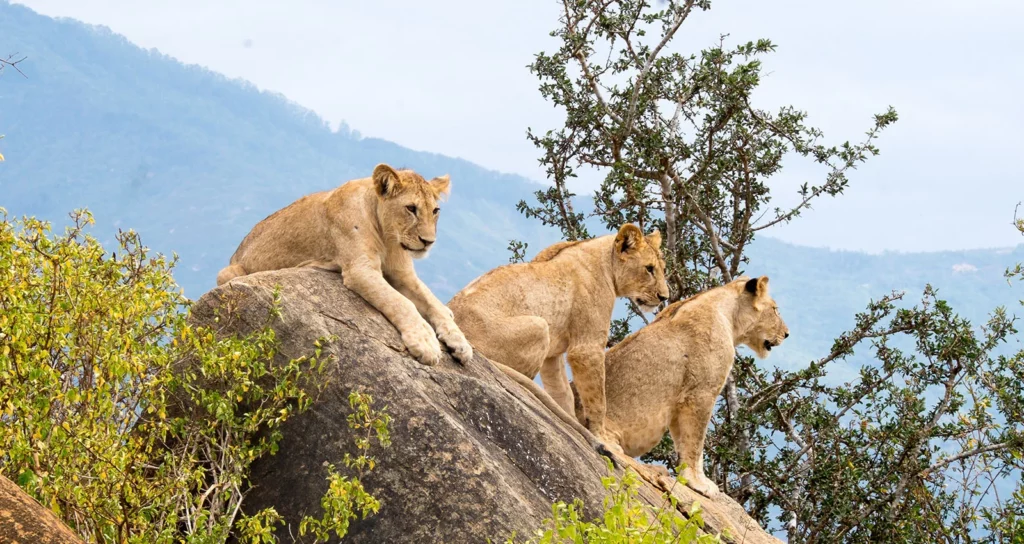 Check what's included in the package:

Make sure you know exactly what's included in your safari package to avoid any unexpected costs. Some packages may include park fees, while others don't.

Don't forget about transportation:

If your package doesn't include transportation, factor in the cost of flights or transfers to the starting point of your safari.

Consider self-driving:

As mentioned earlier, self-drive safaris can be a more budget-friendly option as you don't have to pay for transportation. However, make sure you're comfortable driving in unfamiliar terrain and have a reliable vehicle.

Ask for recommendations: If you know someone who has been on a budget safari in Kenya, ask for their recommendations and tips. Personal experiences can be valuable when planning your own trip.
Read reviews:

Before booking with a tour company, make sure to

read reviews from previous customers

to get an idea of their services and whether they offer good value for money.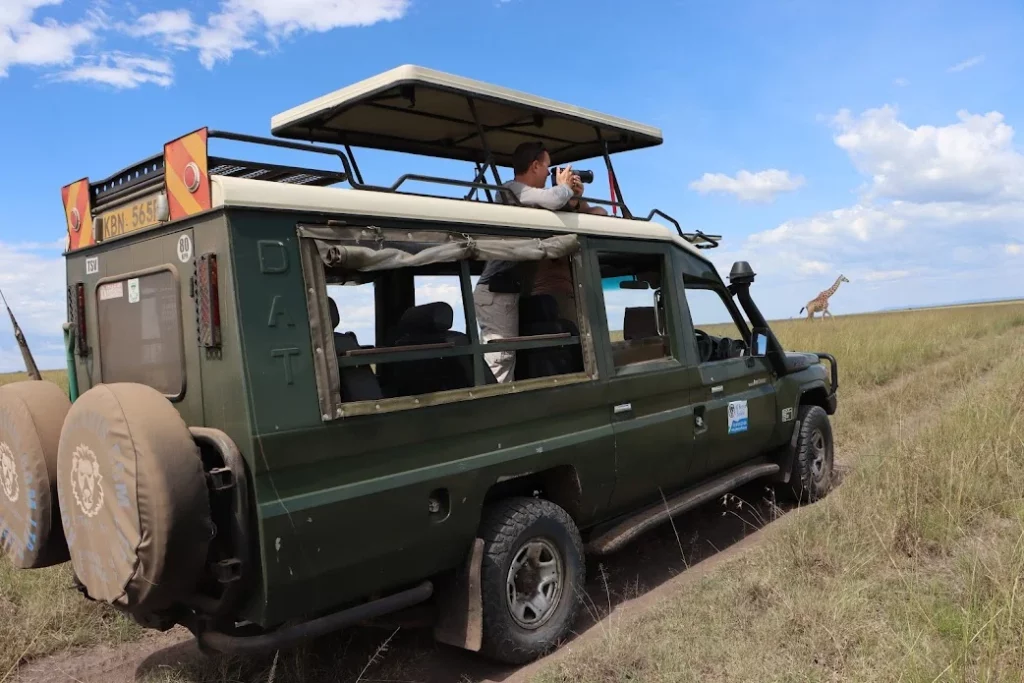 Why You Should Book Our Kenya Safari All Inclusive Packages
At AjKenyaSafaris.com, we pride ourselves on offering the best value for money when it comes to budget safari packages in Kenya. Our all-inclusive packages include everything you need for a comfortable and unforgettable safari experience, including accommodations, meals, park fees, and game drives.
Plus, our experienced guides will ensure you have the best sightings of the Big Five and other wildlife, while sharing their extensive knowledge about the local flora and fauna. Book your Kenya safari with us today and get ready for an adventure of a lifetime!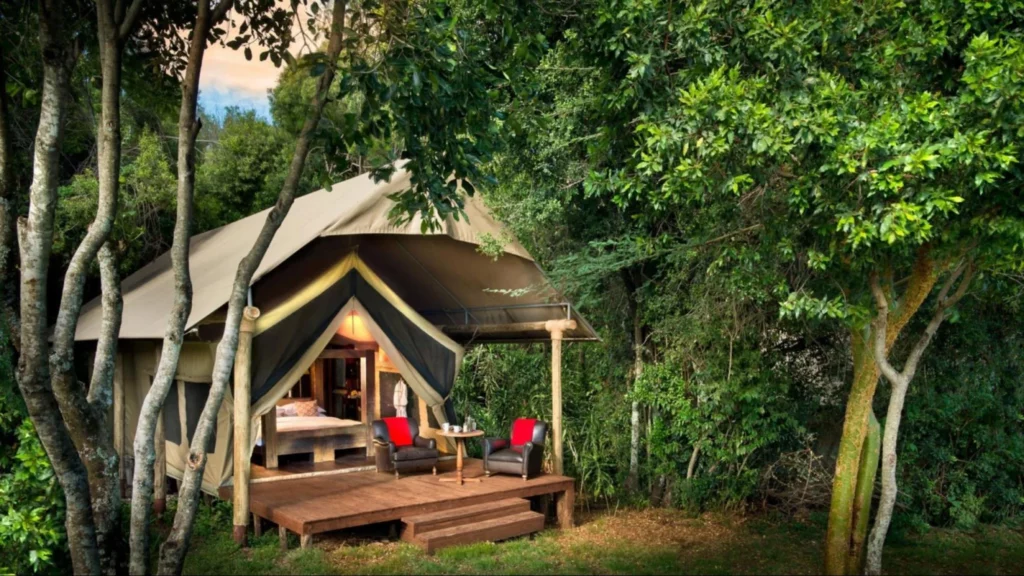 Commonly Asked Questions About Kenya Safari Tours from Nairobi
Below are some common questions our customers have about our Kenya safari tours from Nairobi
1. What is the best time to go on a safari in Kenya?
The best time to go on a safari in Kenya is from July to October when the Great Wildebeest Migration takes place. However, different parks have their peak seasons, so it's advisable to research and plan accordingly.
2. Are safaris in Kenya safe?
3. What should I pack for a safari in Kenya?
Some essentials to pack for your Kenya safari include comfortable clothing, a hat, sunscreen, insect repellent, a camera with extra batteries, and binoculars. Be mindful of weight restrictions on flights and try to pack light.
4. Can I customize my safari package?
Yes, at AjKenyaSafaris.com, we offer customizable safari packages to fit your budget and preferences. Simply let us know what you're looking for, and we'll work with you to create the perfect itinerary.
5. Are there any age restrictions for safaris in Kenya?
While there are no strict age restrictions, it's important to consider the physical demands of a safari when traveling with children or elderly individuals. Some activities may not be suitable for young children.
6. Do you offer affordable Kenya safari packages from the UK?
Yes, we offer affordable Kenya safari packages from the UK. Contact us for more information and to book your dream safari with us today!