Start Planning Your Kenya Wildlife Safari Today!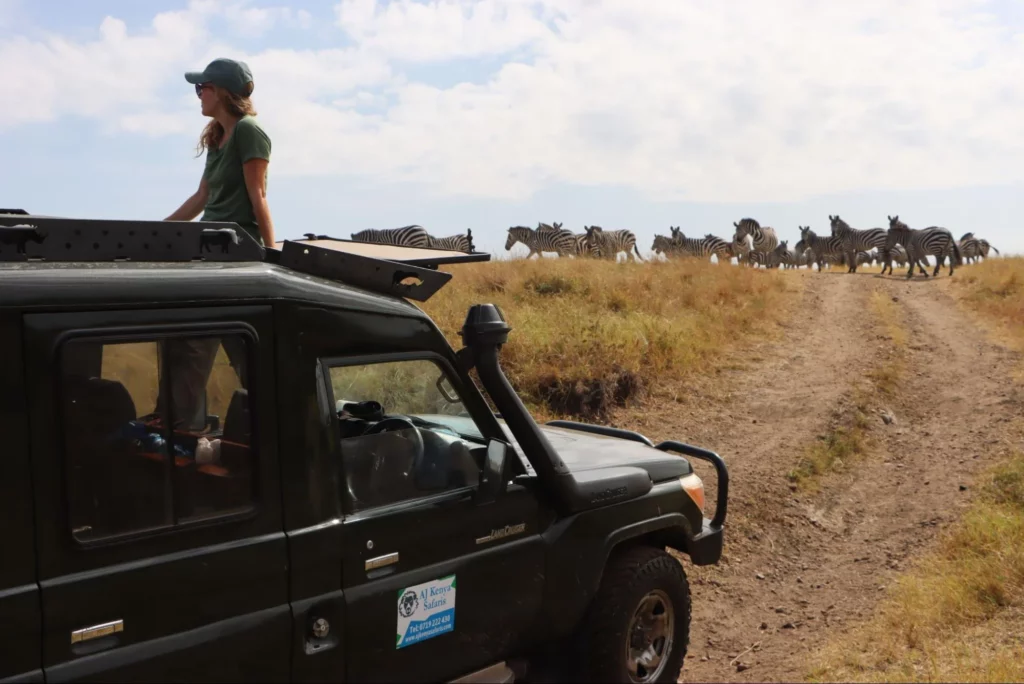 WELCOME TO AJKENYASAFARIS.COM LTD. We can't wait to make your Kenya wildlife safari a reality. At AjKenyaSafaris.com, we set the standard in curating personalized Kenya wildlife safari packages. We use our "born and raised in Kenya expertise," to help you put together an exciting Kenya wildlife safari.
Each of our affordable kenya safari packages offer endless game drives, exclusive encounters with the big 5, and unique opportunities to connect with the culture of the people you meet and history of the destinations you visit. Whatever it is you want to see or do during your Kenya wildlife safaris, we will show you the best Kenya tourist attractions to visit and take you there. 
We are the local experts of travel, and we love showing you the magical beauty of our country.
How We Make the Best Kenya Wildlife Tours
At ajkenyasafaris.com, we are committed to helping you plan the best Kenya wildlife safari. We are a team of travel consultants who call Kenya home, and nothing makes us happier than seeing the broad smiles on our client's faces after taking them on a lifetime trip.
We start planning your trip through email, phone, WhatsApp, or zoom consultation, so that we hear what you want to do when you visit and tailor-make the trip to deliver a true "Out of Africa" experience.
Alternatively, email us via james@ajkenyasafaris.com or safarioffers@ajkenyasafaris.com.  Call or WhatsApp us at +254-748-258-880.
Looking for Inspiration? Start Here – Kenya Wildlife Safari Price
How We Tailor-Make the Perfect Kenya Wildlife Safari Packages for You
At AJKenya Safaris, we understand that everyone's perfect safari experience is different. That's why we put so much effort into making sure your wildlife safari package is tailored to your individual needs. Here is how we plan the perfect Masai Mara, Amboseli, Ol Pejeta, or even Nairobi wildlife safari. 
Start Your Kenya Wildlife Safaris with Correspondence
We understand that you have a unique list of Kenya travel destinations you want to explore, and that's why we begin every Kenya wildlife safari with correspondence. At this stage, our goal is to connect you one-on-one with the Kenya tour consultant who will be planning your once in a lifetime adventure, and to answer any questions you may have about traveling to Kenya for a wildlife safari.
We are professional tour operators, and we do our best to be good listeners and to share our insights and opinions about the best Kenya travel destinations to visit, destinations that can be combined and explored on a single trip, and attractions you can add to your Kenya wildlife safari packages for a more holistic holiday.
Just share your Kenya tour dreams with us, and we promise to show you our country, better than anyone else.
Get Your Hand-Made, Kenya Safari Itinerary
Based on our discussion, our experts will sit down and handcraft a perfectly orchestrated Kenya wildlife safari itinerary for you. We were born and raised in Kenya, and we will use our wisdom and our extensive experience living, growing up, and exploring Kenya to tailor-make the perfect Kenya wildlife safari package for you.
Once we are sure we have the perfect trip (within 2-3 days), we will share the itinerary with you. Your Kenya safari itinerary will be as detailed as possible. We make it very clear what is included in each day trip and what is not. We include the total price of your Kenya safari, and if you will be called upon to pay for something out of your pockets, we will clearly point it out.
With us, there are no surprises. Everything is discussed and agreed upon in advance.
Let's Personalize Your Kenya Wildlife Safari Packages
We hope you like the itinerary. If we have omitted something, we will happily adjust the itinerary to cover all your interests. Feel free to talk to us about any concerns you may have about our accommodation choices, the travel routes, budget, and the activities we have missed or incorporated in your itinerary.
Customer satisfaction is what we are known for. We want you to be comfortable with even the tiniest details of your Kenya wildlife safari. I mean, if you would rather camp under the starlit sky instead of the lodge, we will gladly book a tented camp for you.
Nothing is cast on stone. If anything, the only reason we offer tailor-made Kenya safari is to allow you to explore the beauty of our country at your pace. We want to savor the beauty of our country with a broad smile on your face.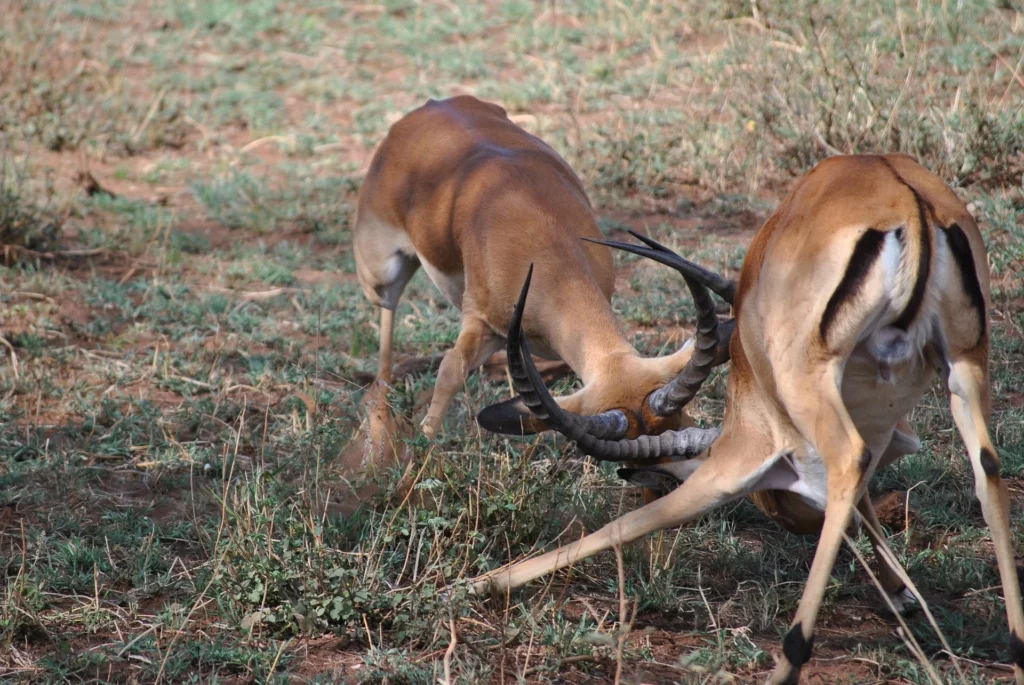 Get Your Dedicated Kenya Tour Guide
Now we have an itinerary and you love it. It is time to make your commitment. Make a deposit so that we can make all the bookings for you. At this point, we will assign you a dedicated safari guide who will start sharing helpful information about your Kenya wildlife tours such as travel regulations, things to pack for your trip and some culture information about the diverse communities you will be meeting on your stay here. 
On request, we will teach you basic Swahili (the local language in Kenya) within a week or two. We can still make slight adjustments to your itinerary, as we eagerly await to welcome you to Kenya.
You are Finally Here
Our team will be on the ground to welcome you the minute you land in Kenya. We have already arranged for airport transfer to your hotel to relax and prepare for the real adventure which begins the following day.
We provide you with contacts for 24-hour service. Please feel free to contact us at any time, we are your family away from Home. From the breathtaking scenery, to the delicious meals, luxurious hotels and amazing wildlife, we hope you will be talking about this trip for ages to come. We want to give you the best Kenya holiday experience possible.
We Value Feedback
Had a good time with us? I am very sure you did. Why not let us experience the awesome moments from your camera lens? Am sure you took many pictures of the captivating moments you had during your Kenya wildlife safari.
Share some of the beautiful pictures you captured of the mighty king of the jungle or that moment the stealthy leopard made a kill right under your hotel room balcony. Or drop us a line and let us know how it went. Am sure this being your maiden trip with us, you will be contacting us soon for your Kenya beach vacation or summer holiday.
Highlights of Wildlife Kenya Safari with Us
When you book a safari with us, we guarantee an unforgettable experience filled with once-in-a-lifetime wildlife encounters. Our Kenya safari packages offer the very best of Wildlife in Kenya. From the world-famous Maasai Mara National Reserve to Samburu National Park, you'll have the chance to witness lions, leopards, and other iconic wildlife species in their natural habitats.
Visit the Masai Mara, voted Africa's leading national park
Witness the Great Migration (July – October)
Catch the big 5 in actions in their natural habitat
Have Dinner with giraffes at the Giraffe Manor
See the world's last 2 northern white rhino at Ol Pejeta Conservancy
Bottle feed elephants at David Sheldrick Elephant orphanage.
Visit the pink lake – Lake Naivasha.
Hike Africa's second largest mountain, Mt Kenya
Bathe in hot springs at Hell's Gate National Park
View large herd of elephants at Amboseli National Park
Visit Diani Beach, voted Africa's leading beach destination
Dance and jump with the Masai Warriors
View the startlingly beautiful Rift Valley
Visit the best Kenya wildlife sanctuary