Kenya Masai Safari - 2 Nights, 3 Days Masai Mara Budget Camping Safari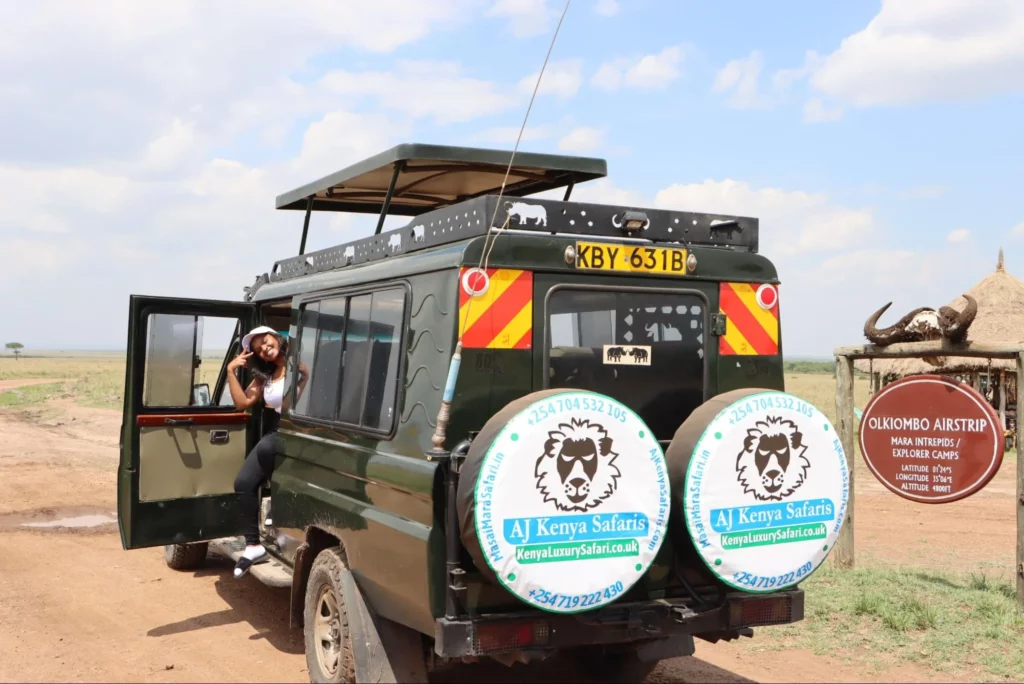 3 Days, 2 Nights Masai Mara camping safari is the best way to get close to nature and explore what Kenya Masai safari offers. At AjKenyaSafaris.com, we understand there is nothing more memorable than staying inside a tented camp in the wild with your loved ones.
Our 3 days Masai Mara camping safari allows you those memories. Memories of the tales, jokes, and wine shared around a camping bonfire in the grassland Savannah of the Masai Mara National Reserve.
Memories of the nights spent trembling at the distant howl of the fox or trumpeting of elephants in the Mara. Memories of spotting the big 5 (lions, buffaloes, elephants, rhinos, and leopards) and the over 95 different species of mammals and over 450 bird species reside in the Mara.
The experience we have packed for you in this Masai Mara Safari 3 days tour is raw. Raw, and absolutely the best exposure to the wonders of the Mara savannah grasslands you will ever get.
How to Book the Best Masai Mara Safari Packages from Nairobi
You can reach us through email at james@ajkenyasafaris.com or safarioffers@ajkenyasafaris.com to book your Kenya Masai Mara safari. You can also contact us through WhatsApp or phone at +254-748-258-880. 
At AjKenyaSafaris is a professional tour provider. Our team of Kenyan-born tour guides is the closest you can get to a perfect Nairobi National Park day tour. We are warm, friendly, receptive, and by all means knowledgeable.
The Summarized, 2 Nights, 3 Days Masai Mara Budget Camping Safari Itinerary
Trip Details
Highlights
Day 1

Pickup from JKIA, Transfer to Mara, & Afternoon Game Drive

Overnight at Various Camps

Day 2

Full-Day Game Drive at Masai Mara National Reserve with Packed Lunch

Overnight at Various Camps

Day 3
Morning Game Drive, Visit a Maasai Village, & Transfer to Nairobi
Items Included
Game drives, 4×4 safari land cruiser, Park fees, Professional safari guide, Full-board accommodation, Bottled mineral drinking water, and more
Items Excluded
Flights, Visas, Hot air balloon, Money transfer fee, & Tips
Safari Price
Per Person Sharing from USD 985
The Detailed 3 Days, 2 Nights Masai Mara Safari Itinerary 
Next, please see the detailed, 3 Days Masai Mara safari all-inclusive safari itinerary. 
Day 1: Pickup from JKIA, Transfer to Masai Mara, & Afternoon Game Drive
We put the P in punctuality, so bank on the safari guide being at the JKIA's waiting bay ready to welcome you to Kenya on arrival. If you are a little jet-lagged, you can spend an hour of pleasantries, Kahawa (Kenyan coffee), and shopping before hitting the road for the Masai Mara.
You will then board our luxurious 4×4 safari Landcruiser with an open roof and start your 3 days Kenya budget camping safari. Everything about the Mara screams magnificence, and the 270km drive from Nairobi to Masai Mara is a predecessor of the experience you will get in the Mara.
The road trip takes about 6 hours, wowing you views of the splendid Kenyan countryside, the Great Rift Valley viewpoint being the most captivating. Next comes awe-inspiring peeks into the paradisiacal Rift Valley floors. The lush vegetation, captivating escarpments, and large assortment of birds.
Expect effortless panorama, spectacular wildlife sightings, and unbroken views of the sensationally rich and enchanting Kenyan scenery. Have your Camera-ready. You stop briefly at Narok town for last-minute shopping and stretch those legs. 
While camping in Masai Mara, you have the option of pitching your tent for those that prefer the out-in-the-wild camping experience.  Alternatively, camps such as Mara springs safari camp provides excellent camping grounds for those not for the outdoor camping idea. 
The Rhino camp is also one of the popular options for camping in Masai Mara. There are also hundreds of other tented camps to stay in during your Masai Mara tours, like Basecamp, Mara Maisha, and others. 
Our professional guide will leave you to take lunch and then take you for an afternoon game drive at Masai Mara.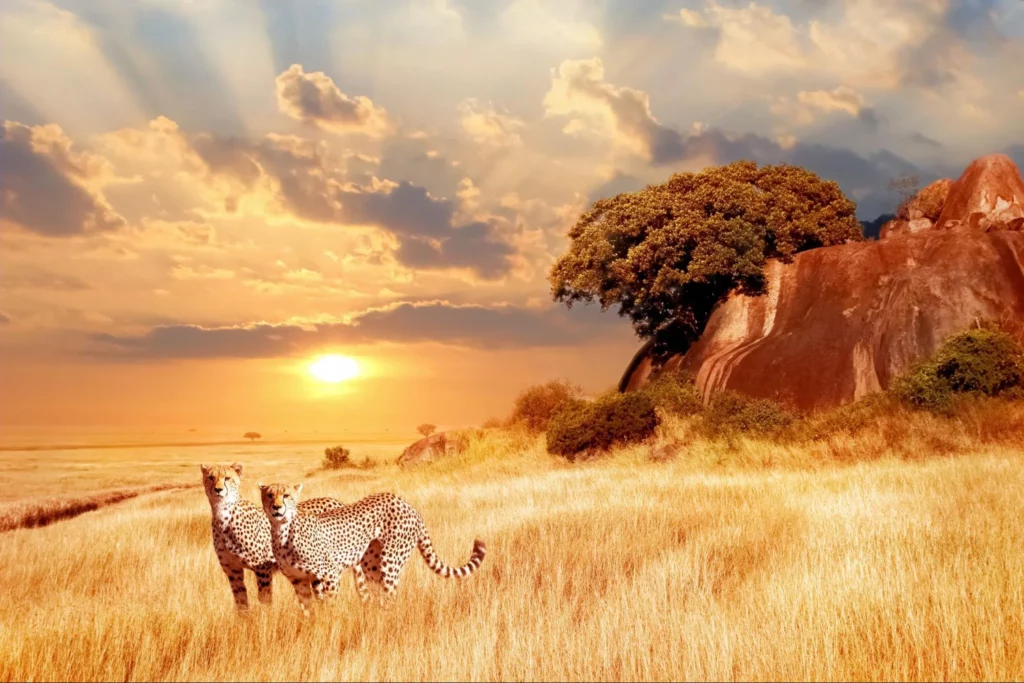 Day 2: Full-Day Game Drive at Masai Mara National Reserve with Packed Lunch
Wake up early enough to accommodate breakfast and a 6:30 am game drive. Sunlight guides you out of your camp into the open grassland savannah known as the finest there is in Africa. The game drives are the reason the word dumbfounding exists in the first place. They promise views of nearly 450 wildlife, 470 bird species, and perfect terrain.
Expect sightings of elephants, zebras, lesser kudu, hyenas, antelopes, cheetahs, lions, leopards, baboons, and wildebeests, among many others. The game drive also takes you to the Mara triangle, known for its pristinely and wildlife-swamped nature.
You return to camp for lunch before heading back for the evening game drive of this 3 days Masai Mara camping safari. An alternative is to carry packed lunch and set out for a full-day game drive.
In this case, you will relax for an hour to have lunch and head for the evening game drive. Evening game drives are as magical as the morning ones. Well, maybe a little more magical. The Mara is quieter now, with many animals gathering around the Talek and Mara Rivers for refreshment.
This is the time to spot some predator-prey action, for there is almost always a lion camouflaged in the long Mara grass waiting to strike. It is also the best time to spot large elephant herds as they troll back to their sleeping quarters.
Day 3: Morning Game Drive, Visit a Maasai Village, & Transfer to Nairobi
You board your 4×4 land cruiser for a morning game drive. This time, the drives are done in the hope of spotting the animals you might have missed on day 2, like the often elusive leopards.
You take down the tent, in the case that you brought your tent. Otherwise, we will check you out of your Masai Mara tented camps and board the vehicle back to Nairobi or JKIA.
Happily, your Masai Mara safari 3 days tour is over. We shall escort you back to the airport or residence and leave you to relax. We hope to welcome you and your friends back to Kenya. Kwaheri (bye).
Items Included in the 3 Days Masai Mara Safari Packages Price
Transportation in our 4×4 open roof safari land cruiser
Two-night accommodation at Masai Mara
Meals on a full-board basis.
Airport pick-up and drop-off
A driver who is also an English-speaking tour guide.
Park entry fees
Afternoon game drive on day 1
Full-day game drive on day 2
Morning game drive on day 3 if staying inside the reserve
Visit a Maasai village on day 3
Lunch at Narok town on day 3
Items Excluded from Cheap Masai Mara Safari Packages
Alcoholic/ luxury drinks
Easter Weekend & Christmas Supplements on 24th, 25th, 26th, & 31st Dec, & 1st Jan of USD 100 Per Person Per Night
Tips
Money transfer fee
International and local flights
Hot air balloon safari at USD 475
Safari Price Per Person for the 3 Days Masai Mara Camping Safari for 2024
| | | | | |
| --- | --- | --- | --- | --- |
| Accommodation | April & May | Jan, Feb, Mar, June, Nov, & Up to 15 Dec | July, Aug, Sep, & Oct | 16th Dec 2024 – 3rd Jan 2025 |
| Mtito Safari Camp | USD 1085 | USD 1205 | USD 1905 | USD 1605 |
| Sentrim Mara | USD 1035 | USD 1125 | USD 1755 | USD 1920 |
| Drunken Elephant Camp | USD 985 | USD 1065 | USD 1825 | USD 1525 |
| Enkorok Mara Camp | USD 990 | USD 1100 | USD 1790 | USD 1490 |
The Price is based on 2 people traveling together. Reach us to get a quote if you are traveling alone or as a group. These are 2024 budget packages.