Kenya Travel Agents - Top 10 Tips for Choosing the Best Tour and Travel Companies in Kenya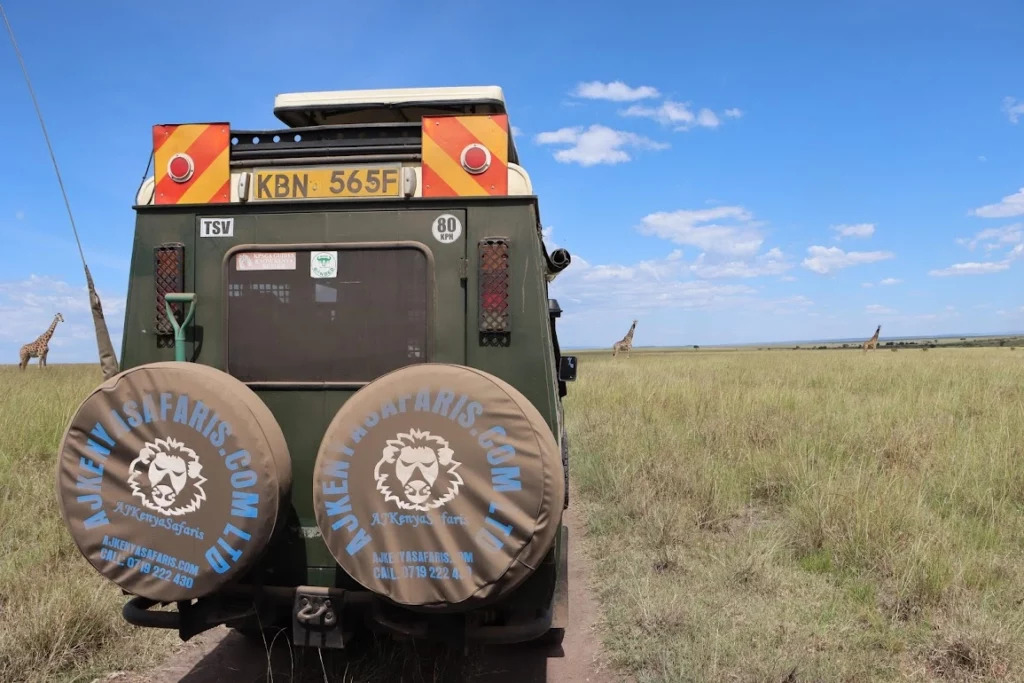 Trying to put together a Kenya safari from halfway across the world without professional help sounds like preparing to boil the ocean. Don't you think? This is where the best Kenya travel agents come in handy.
They will advise you on everything you need to do before, during, and after your vacation in Kenya. With consideration of the budget, timeline, and preferences.
However, no tour and travel companies in Kenya posing as travel agents are legit. Some people are in the business of defrauding unsuspecting clients of their hard-earned money.
Fortunately, in this article, our team from AjKenyaSafaris covers everything you need to know about real and fake travel agents in Kenya.
Why Book Your Safari with AjKenyaSafaris.com
Here at AjKenyaSafaris.com, we know how it feels when someone runs off with your hard-earned money. And for that reason, we have set up a legitimate travel business for everyone who wants to experience Kenya up close.
Our team specializes in turning holiday ideas into memories that can last a lifetime. And it usually starts with your inquiry at james@ajkenyasafaris.com or safarioffers@ajkenyasafaris.com.   
You can also fill out our online form or call or WhatsApp us at +254-748-258-880.
Our Most Booked Kenya Safaris and Other Packages
Top 10 Tips on How to Find a Travel Agent in Kenya
Finding the best travel agencies in Kenya can be a daunting task. But it can become less tiring if you know what to look for. Here are ten tips to help you choose the best company for tours and travel in Kenya.
Best Travel Agents Near Me - Check the Website's Authenticity
Since the process of acquiring a legit website is long, stressful, and expensive, fake travel agents in Nairobi (briefcase travel agencies) will often skip this part. So they usually set up beautiful sites that do not have the HTTPS:// prefix.
Sometimes, these sites also have low-quality content that is inaccurate and full of grammatical errors. Anybody trying to run a legitimate business would have a professionally designed website.
But on a lighter note, you might still want to cut some slack on the English part, as we are still not native speakers. But the idea is to find a site that looks decent, precise, and, most importantly, secure.
One red flag for these fake companies is the extremely low price they list on their websites. Sometimes they may even claim to be "free travel agents" that only facilitate your safari booking without charging you anything. 
At AjKenysafaris.com Ltd, we have invested in our website and even have other professionally developed websites, including MasaiMaraSafari.in for the Indian market and KenyaLuxurySafari.co.uk in the UK market.
How to Find a Luxury Travel Agent - Check Online Reviews
Unless a company is brand new, it must have some online reviews. Whether positive or negative, they prove that you are looking at an actual business.
A few bad reviews do not necessarily mean that the travel agency is incompetent. It just indicates some bad times that everybody has at one point. But if there are tons of them, it might be a good idea to keep them off.
In addition, you can also use social media to get honest feedback from travelers with experience with the company in question. Chances are, you will find someone willing to offer helpful information.
At AjKenyaSafaris.com Ltd, we have previous customer reviews on TripAdvisor, and you can also find us on Facebook, Instagram, and Youtube.
How to Find a Travel Agent for Honeymoon - Active Social Media
Today, we expect all businesses to have a social media presence. Be it a Facebook page, a Twitter handle, or an Instagram profile. The accounts may not have millions of followers or likes, but social media presence sends a message that the agents may be legit.
Sadly, cases of fake travel agents have been on the rise recently. One client said she had doubts about a particular agency as they didn't have an email address. The agency was also not on Instagram and Twitter, but it had a Facebook profile with a couple of followers and likes.  
Blinded by a sweet deal, she decided to give them a chance and ended up losing USD 300 and being stranded at JKIA. So make sure the company has more than just a .com address before sending money their way.
International Travel Agencies in Kenya - Insist On Calling
Although this is not a sure way of knowing whether a company is honest or not, it is imperative to demand calls with your potential Kenya travel agents. If the individuals are real, they will not hesitate to show up to receive your call, whether voice or video.
Usually, planning a safari takes quite some time as it involves dealing with several institutions and service providers. So, you should make zoom or WhatsApp calls your primary mode of communication and be on the lookout for anything fishy, such as changes in the picture's background.
Also, always record your conversations with them. It is the only evidence you have against them. And it only takes a few clicks and some storage space.
Cheapest Travel Agencies in Kenya - Run If the Deal Seems to Good
Some of these traps are laid out by cons. A Kenya travel agent promising you a safari for less than USD 100 per day might not be real. Consider this; the safari vehicle costs around USD 250 per day (assuming six people would pay USD 42). A decent accommodation goes for a minimum of USD 50 per night. 
Add the USD 92 to the park fee, assuming you visit a place like Hell's Gate National Park for USD 30. The total becomes USD 122 without considering the service provider margin.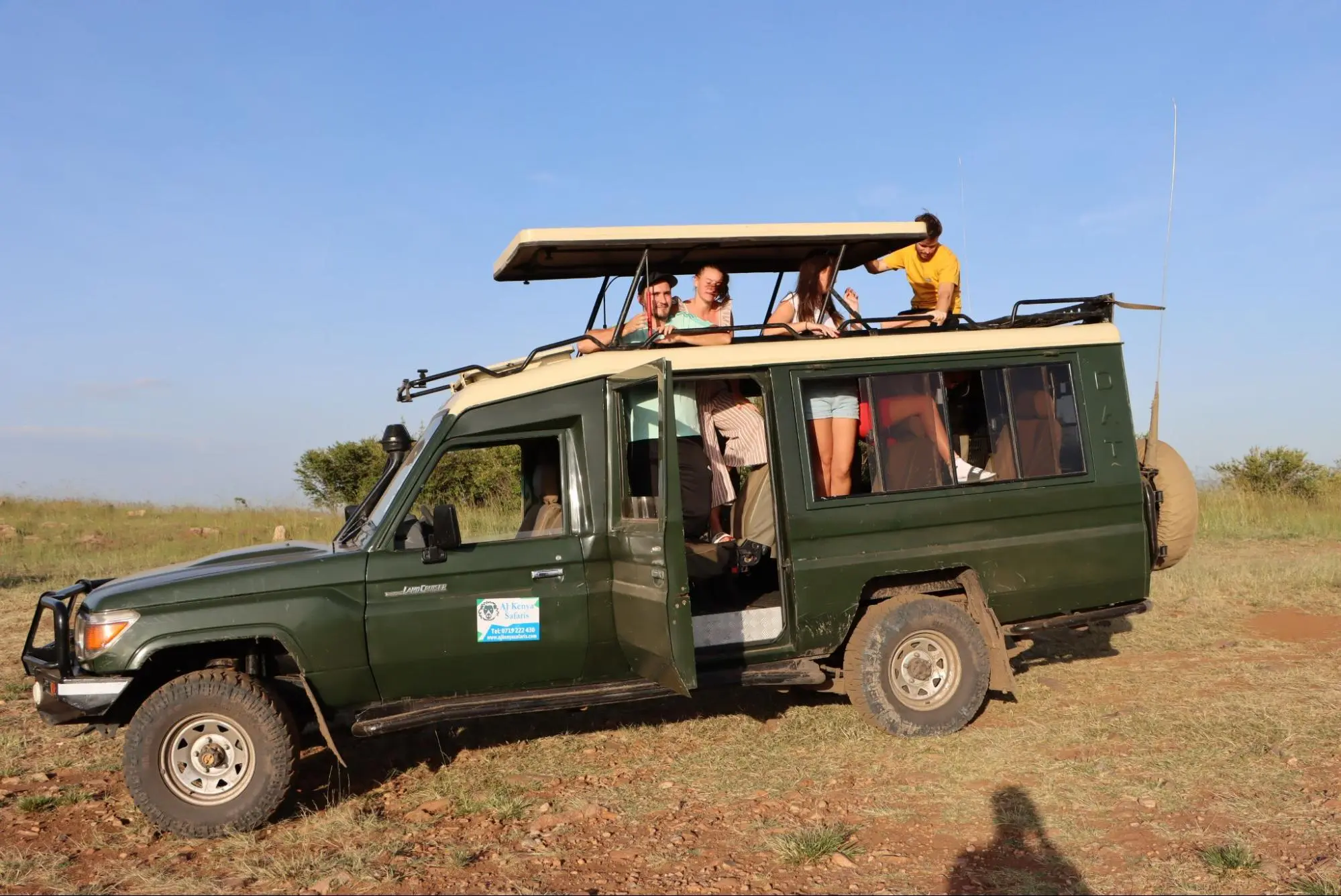 Kenya Travel Agents - Talks Are All About Money
One common thing with fraudsters; all your conversations will always revolve around money. Genuine travel agents, on the other hand, will listen to you and get to work before asking for that downpayment. 
That is a sign that the people behind the agency are not desperate enough to run with your money and will most likely deliver great results.
Is the Agency Providing an All-inclusive Package?
Typically, travel agents should take care of travelers at every step. They should cover everything from receiving you at the airport to delivering you to the hotel and destinations.
So, if a potential travel agent asks you to arrange transport from the airport by pointing you to a hotel or car hire company, cancel the agreement and look for another travel agent ASAP. Do they also provide private safaris or only group tours? 
The ideal company should take care of the group and your personal needs.
Registered Travel Agencies in Kenya - Payment Methods
Genuine travel agents never ask for cash payments. On the contrary, they prefer PayPal payments, bank deposits,k transfers, and other means. Those are the safest ways of paying for anything since these institutions usually have strong policies for creating accounts.
Those policies protect you from fraud as these financial institutions make it easy to smoke out scammers by either providing evidence in court or refunding your money. 
But if there is something we have learned at AjKenyaSafaris.com over the years, the contrary is also true. Genuine travel agents should accept cash payments after you have committed a certain amount. This ensures you only pay the whole amount once your safari starts.
Are the Travel Agents Native?
Though it is not unusual to see people from other parts of the world trying to sell Kenyan destinations, most Kenya travel agents are native. So, they should be able to answer all your queries regarding your stay here without hesitation.
However, there is an extensive list of destinations in the country, and no travel agent can have everything in mind. But a native travel agent with solid industry experience should have several lesser-known travel destinations at their fingertips. 
And the only way to prove this is by doing your homework before inquiring. That way, you can gauge their experience and make an informed decision.
The Best Travel Agencies in Kenya Have Great Public Relations Skills
It is the goal of every professional travel advisor to satisfy clients. And that translates to listening in first, then offering options and recommendations afterward.
So if you notice that a travel agent is not a good listener, or keeps cutting you off and putting their suggestions over yours, then there is a chance that you might not get what you need.