12 Days, 11 Nights, Kenya Beach Tour & Wildlife Safari Itinerary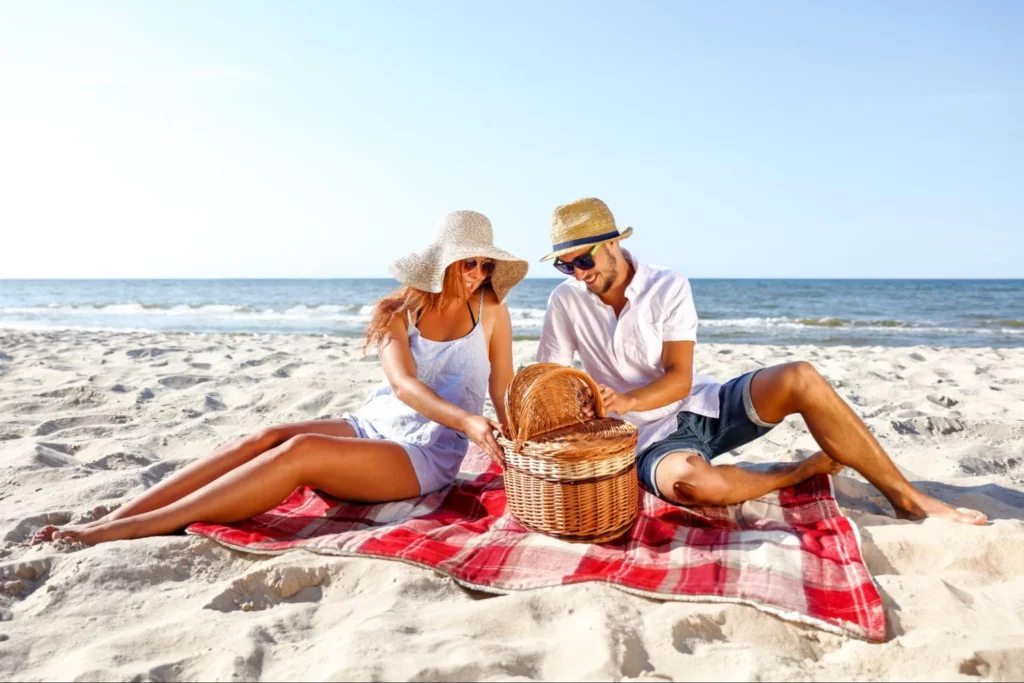 At Aj Kenya Safaris, we believe in offering the best memorable safaris that you will live to remember. Our 12 days Kenya beach tour and wildlife safari will take you from the white sandy beaches of Mombasa to Nairobi, the capital city. These Kenya safari all inclusive packages also see you visit the sprawling Maasai Mara for an awesome wildlife experience.
How to Book Your Kenya Safari Holiday Packages with Us
AjKenyaSafaris.com is among the best Kenya tour operators you can book your Diani Beach and wildlife safari with. You can reach us through WhatsApp or by phone at +254-748-258-880.  We are also available via email at safarioffers@ajkenyasafaris.com or james@ajkenyasafaris.com.
The Summarized, 12 Days Kenya Beach Tour & Wildlife Safari Itinerary 
| | |
| --- | --- |
| Trip Details | Highlights |
| Day 1 | Arrive at Mombasa & Transfer to Diani |
| Day 2 | Spend Time at Diani Beach |
| Day 3 | Skydiving at Diani |
| Day 4 | Mombasa Day Tour |
| Day 5 | Wildlife Safari at Diani |
| Day 6 | Spend Time at Diani |
| Day 7 | Transfer to Nairobi |
| Day 8 | Nairobi City Tour |
| Day 9 | Transfer to Masai Mara & Game Drive |
| Day 10 & 11 | Full-Day at Masai Mara |
| Day 12 | Maasai Village & Transfer to Nairobi |
| Items Included | Pickups, Transfers, Safari land cruiser, Safari guide, Park fees, Full-board accommodation, Game drives, and More |
| Items Excluded | Hot air balloon, International flights, Laundry service, Money transfer fee, tips, and Travel insurance |
| Safari Price | Per Person Sharing from USD |
The Detailed 12 Days, 11 Nights Kenya Beach Safari and Wildlife Tour Itinerary 
At Aj Kenya Safaris, we pride ourselves on offering guidance when it comes to safaris. Our travel packages are not cast in stone. We have flexible tailor made arrangements for you so that you can maximally enjoy your stay here. We believe in serving you to your convenience and will go out of our way to take you to places that interest you the most.
Day 1 of Kenya Beach Tour: Karibu Kenya (Welcome to Kenya)
We have arranged to pick you from the Moi International Airport on your arrival. Our cheerful agents will be there an hour before you arrive to welcome you home. You will immediately spot them waving a placard bearing your name. 
They are multilingual hence no need for translation services. Let us handle your luggage and any other concern that you may have upon arrival. The 40 minutes drive to Diani will give you ample time to relax and enjoy the warm coastal air.
In this trip, we want to give you the best that Kenya has to offer. Our destination is a luxurious resort at Diani Beach. Our hospitable agents will get you through the Check in process and ensure that you are most comfortable. 
In case you are tired, we will leave you to freshen up and take a nap to sleep off your jet lag. If you are still energetic and hyped up, a swim in the warm ocean will revive you.  You can also enjoy the beautiful sunset reflecting on the silvery ocean as you sip your orange juice. Dinner will be served as soon as you are ready too.
Day 2 of Kenya Beach Safari: At the Beautiful Diani Beach
After breakfast, our Swahili born guide will brief you on the activities we have planned for the day. I am sure by now you must be getting used to the warm coastal weather. We will start with a visit to the local market at Diani Beach shopping center. 
Here you get to purchase the brightly colored and comfortable wear for your stay here. The beautiful Swahili Khanga (loincloth), the wide airy shirts and shorts and swimwear will be among the items sold here.  You also get to buy some beautiful African curios for yourself and souvenirs to take back home. 
We still have 6 more days here, so let us get to interact with the locals and at least get to learn some Swahili like,'Jambo' which is basically saying 'Hello'. After lunch, we get some fun exploring the beach with a marine boat. We will be taking a tour of Wasini Island and exploring the amazing coral reefs, as well as Kisite Mpunguti, Marine Park for some snorkeling.
Day 3 of Kenya Beach Adventure: Skydiving
We will be spending the day outdoors and hoping to catch a suntan in the process. We will be skydiving and having full fun learning to do this perfectly, our experienced guides will be at hand all the time to show you the tricks to master this. In the afternoon, take pictures while enjoying an epic camel ride on the sunny beach.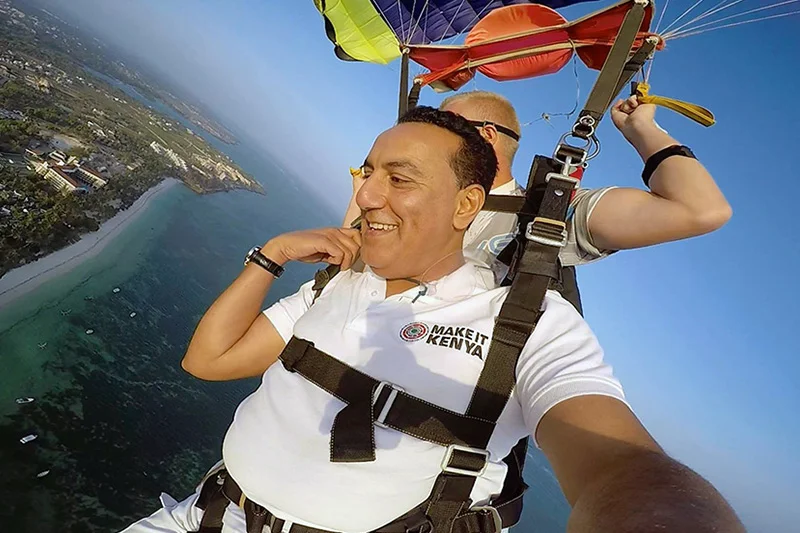 Day 4 of Kenya Safari All Inclusive Packages: Exploring Mombasa Old Town
Today we get to learn more about the early inhabitants of this city. We will travel to Lamu after breakfast. We stroll through the ancient ruins of Gede and watch the beautiful old houses that were inhabited by the early Portuguese, Arabs and Omani who lived here. 
The narrow streets are peaceful with the occasional braying of a donkey. You can savor the local foods here at one of the small restaurants. The 'Viazi Karai' (Bhajias) mixed with various spices will be a good one to start with. In the afternoon, a visit to the Famous Fort Jesus will take you back to the 15th Century when the Portuguese constructed this fort. 
We get to see the ancient ceramics and trading goods of the old coastal inhabitants. Before heading back, you can buy the beautiful carvings or get your nails decorated with henna or your hair plaited in the local fashion here. The prices are very affordable and you will have your hands full before we head back.
Day 5 of Kenya Beach Tour: Let's Talk Wildlife
After breakfast, we head to Ukunda for a different kind of adventure. The snake park is an interesting place to visit for all things crawling. Here we meet many species of snakes and get to conquer our fear of these animals by holding the more docile ones. 
Later we will visit Haller Park for a chance to say hi to the graceful giraffes and slow turtles. We will also enjoy having a picnic here, get to ride bikes and interact with other visitors. For some nightlife at the beach, a visit to the forty thieves club will help you dance the night away.
Day 6 of Kenya Coast Tour: Let's Play
After being away most of this trip, today we will spend the day closer 'home'. There are various games that we can play on the beach including volleyball, netball and beach soccer. We can also try some golf. 
Water Skiing and jet skiing will also prove to be very interesting. A walk along the beach will provide ample relaxation time. Get to enjoy a swim in the afternoon. This is also the best time to try out Kenya's beer Tusker or some wine as you relax on the deck watching the sunset fade away.
Day 7 of Diani Beach Tour : Kwaheri Mombasa
Today is the last day of the Diani beach tour. It is almost time to say' Kwaheri', Swahili for 'Bye'. After breakfast, it is time to venture into the water before we leave the sea behind us.  A boat ride to Pemba Channel will give us a chance to try out deep-sea fishing. 
Try your luck with getting the big fish like Tuna, king fish, Blue Marlins, sailfish, Dorado among others. A final treat at the Uzuri spa will leave you feeling pampered and refreshed. In the evening, we take the flight from Ukunda to Wilson airport in Langata Nairobi.

Day 8 of Kenya Safari: Nairobi City
We pick you up from the airport to the prestigious hotel in the city center. After checking in, we will leave you to take the evening at your pleasure. However, with the help of a guide, you can also visit some of the nearby city center's attractions like the KICC, The National Archives and the August 7th Memorial Park before you retire for the night.
Day 9 of Wildlife and Beach Safari: Masai Mara National Reserve
After breakfast, our guides will drive you from the city through Maasai land to Africa's leading National Park, The Masai Mara. We stop at Narok town to buy some ornaments and enjoy a meal of Nyama Choma (Grilled meat).
We will be spending the night at the best camp or lodge in Masai Mara Game Reserve.  After checking in, our Kenyan guides, who are born and raised in the Mara, will take you for an evening drive to catch the big 5 hunting for their prey.
Day 10 & 11 Kenya Safari Holiday Packages: Masai Mara National Reserve Game Drives
The best time to catch sight of the big 5 is early morning before the sun gets too hot. Our Maasai guides know the Mara like the backs of their hands. We join them to follow the trails of the majestic lion, the leopard, cheetah and the others as they scavenge for food. At midday, we retire back for some lunch and refreshment.  A late afternoon game drive will be a good idea before we stop for the day.
Day 12: 'Kwaheri Kenya'
Today is our last day together on this trip. Time has really flown while we were having our good times. We will spend early morning at the park looking for wildlife. Later, we will head to Maasai village. A visit to the local village with the Maasai guides will give you an opportunity to interact with the locals and learn more about their culture.
You will then get a transfer to Nairobi, arriving in the evening, and take you to the airport.
What is Included in the Price of the 12 Days Tour?
All pickups and transfers 
Accommodations in full-board 
Activities 
Safari land cruiser 
Professional safari guide
What is Excluded from the Price of the 12 Days Tour
Tips and gratuities
Money transfer fee
Hot air balloon 
The Total Price Per Person for the 12 Days Tour – Based on 2 Pax
| | |
| --- | --- |
| Travel Season  | Price Per Person |
| Low  |   |
| High  |   |
| Peak  |   |
How to Get to and from Mombasa Kenya
Moi International Airport operates regional as well as intercontinental Flights. The airport handles more than eighteen airlines flying directly from and to Europe. It also offers connections to over twenty cities in the region. 
You can  get flights to and from Mombasa to Amboseli, Keekorok, Malindi, Maasai Mara, Ukunda/Diani Beach. Alternatively, you can connect from the Jomo International Airport. You do not have to worry; our hospitable agents will make the travel plans for you on request.
What is the Weather Like?
Kenya experiences two main seasons, dry and wet weather. The wet weather runs from March to May and the dry weather stretches from May to October and December to March. We have trips all through the year although the best times are during the dry season.
Top 5 Beaches in Kenya to Visit
If you are planning to come to Kenya, you will enjoy visiting our amazing beaches at the coast. Here are some of the top five wonderful Kenyan beaches you should plan to visit when on a Kenya beach tour.
 1. Diani Beach
Diani is situated south of Mombasa on the expansive Indian Ocean in the coastal province of Kenya. It is a forty minute drive from Mombasa city. This beautiful beach is the perfect semblance of paradise. 
With the white powdery sand beneath your bare foot, clear blue sky above your head, swaying palm trees and a green leafy background, you will no doubt feel like royalty here. It was voted Africa's leading beach destination in the 24th world travel Awards 2017.
This beach boasts of offering the best of both worlds. You will enjoy being on and under the warm ocean water in this wonderful beach. Some of the activities you can participate in include, water Skiing, skydiving, beach walking, snorkeling, swimming, kayaking, marine watching on a glass bottomed boat, windsurfing among others. 
Most hotels and villas around the beach will offer you excellent and comfortable service. This includes the leisure Lodge Resort, Waterlovers beach Resort, Diani Reef Beach Resort & Spa; Sarova White sands Beach Resort & Spa, Diani Sea Resort, Diani Sea Lodge, Kinondo Poa, Afrochic Diani Beach Hotel, Swahili beach among others.
 2. Bamburi Beach
This picturesque beach is situated 12 kms from the city center and 25 kms from the Moi International Airport. It has beautiful islands and is mostly regarded as a lovers' hideout and a favorite among holidaying couples.
 3. Nyali Beach
Nyali is famously known as the home of 'Mamba Village' or crocodile farm. It is situated on the northern side of Mombasa city. The beach is like a small town in itself boasting of supermarkets, a school, banks and shopping malls. It has white sandy beaches and has many  coral reefs.
Some of the activities to enjoy here include sailing, beach volley, windsurfing, jet skiing, scuba diving, and kite surfing. There are plenty of luxurious and budget hotels to enjoy on this beach.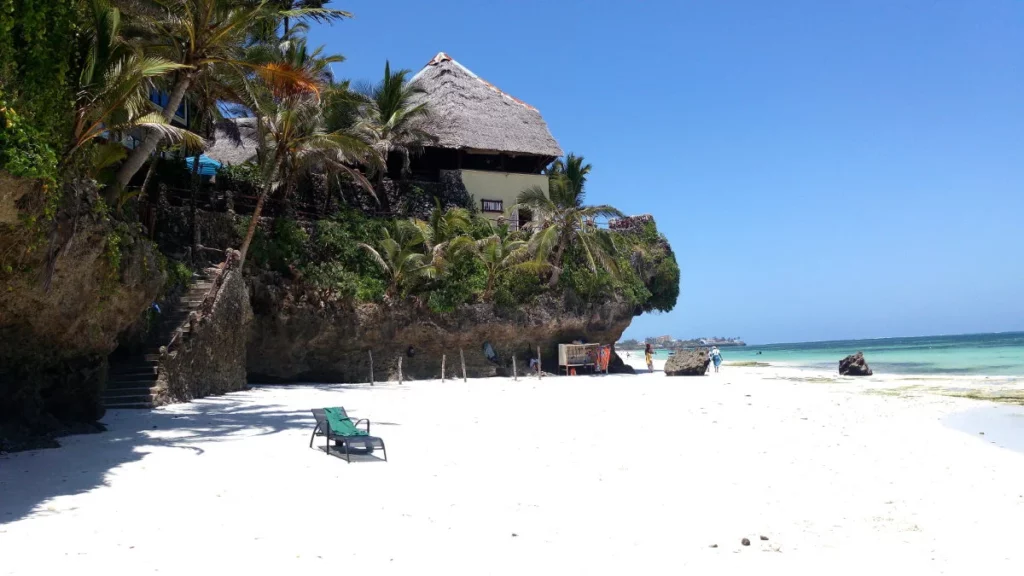 4. Tiwi Beach
This beautiful beach is located on the southern coast of Mombasa.  It is privately owned and a favorite among family holiday makers. The kids club at the Tiwi Beach Hotel is a great attraction for tourists who are traveling with children. 
It is serenely tucked away 18 kilometers from Mombasa city and has three islands and five restaurants. This is ideal for people who want to escape the bustle of city life.
 5. Copacabana Beach
The beach is located at Mtwapa, which is 16 km north of Mombasa city. It is the ideal place for someone who loves the more vibrant nightlife at the beach. It has various nightclubs and discotheques to keep you entertained while on holiday.  
It is also possible to swim although the water is not very clear. It is recommended for someone who wants to ditch conservativeness and party the holiday away from home.  For some history, one would visit the ancient,'jumba la mtwana 'where slaves were held during the slave trade era.