Kenya Beach Holiday - Top 8 Beaches and Top 11 Accommodation in Diani
Kenya is a dream come true for lovers of beach and wildlife safaris. One minute you could be kite surfing in Diani Beach, and the other minute be inside a Landcruiser looking for the big 5. There is more to wildlife safari in Kenya, but this piece looks at the Kenya beach holiday.
And how do you plan immersive Kenya beach holidays all-inclusive, and wildlife safaris to a land far away from home? Here is how you can contact us to book your safari to the best beaches in Kenya.
Contact Us to Book Your Kenya Safari and Beach Holidays
At AjKenyaSafaris.com, we are a team of local tour guides – all born and raised in Kenya and incredibly knowledgeable about Kenya's beaches and wildlife. We assist travelers to custom-make exciting Kenya beach holidays with unique opportunities to explore the best of Mombasa and Diani.
We make all the plans and bookings for you, so you can relax and enjoy our Kenya beach holiday and safari to the fullest. With us, you will explore Kenya's beaches and wildlife with insider knowledge.
You can reach us via email at james@ajekenyasafaris.com or safarioffers@ajkenyasafaris.com, or Phone/WhatsApp at +254-748-258-880.
Our Most Booked Beach Holidays and Other Packages
The Ultimate Review of the Top 8 Kenya Beach Holiday
During the World Travel Awards held in Botswana, Mombasa port was voted Africa's leading cruise port of 2017. And Diani has been crowned Africa's leading beach destination for six years. 
Well, the award-winning Diani beach and the Port of Mombasa cruises are enough inspiration for one to pack bags for a Kenya beach holiday, but they are just the tip of the iceberg. Other popular destinations along the Kenyan coast include Che Chale in Malindi, Funzi, Msambweni, Watamu beach holidays, Tiwi Beach, Lamu, and Galu beach.
Kenya is truly a phenomenal beach destination with lots of fun things to see and do. The following are the top 10 best beaches in Diani that give surreal Kenya beach holidays.
Kenya Beach Holiday to Diani Beach
Strolling along Diani beach feels like walking in paradise. With the clear blue sky above, the sparkling sea stretching for miles, and the warm breeze from the Indian Ocean, you will truly feel like you are on another planet.
Diani beach has rightfully earned the title of among the best beaches in the world. It is located approximately 40 kilometers south of Mombasa town and is a beautiful retreat away from the hustle and bustle of city life.
During your stay, we recommend you book safaris with us to Skydive Diani, Kaya Kinondo Sacred Forest, Forty Thieves Beach Bar, and Diani Beach Art Gallery. Other top places to visit in Diani include Leisure Lodge Golf Club, H2O Extreme, Uzuri Spa, and Leisure Golf Club.
Diani Beach Shopping Center and Columbus Conservation are also very popular.
Kenya Beach Holidays to Tiwi Beach
Tiwi beach can be aptly described as a home away from home. This private beach is a few kilometers from the main road and far from Mombasa and Diani. The Tiwi Beach kids club will keep the children occupied while you enjoy a dip in the sea and some snorkeling.
Tiwi Beach accommodation options are pretty priced, offering you a more extended stay during your Kenya beach vacation. A short boat ride will get you to Diani Beach shopping center to shop for curios, jewelry, and souvenirs.
Tiwi beach is ideal for anyone looking for a mid-budget Kenya beach holiday. It is a genuine tropical paradise that lures a lot of mid-class Kenyan families from Nairobi. We love this beach because it is cut from the hustle and bustle of the busy Diani and Mombasa towns. 
It also has coy cottages ideal for honeymooners and couples.
Kenya Safari and Beach Holidays to Lantana Galu Beach
Lantana Galu Beach is a beachfront resort 5 kilometers away from Diani. It is the ideal place to relax and enjoy privacy, whether alone, as a couple, or with your family. The beach is suitable for family holidays, with multiple opportunities to bond with children as you make sand castles.
Some fun-filled activities to enjoy as a family at Lantana Galu beach include horse and camel riding, fishing, and snorkeling. The beach is adjacent to the Columbus conservation and the Kaya Kinondo sacred forest. 
Make sure to explore these two destinations during your stay at Lantana Galu beach. Other popular activities at this Kenyan beach include deep sea diving, kayaking, water skiing, and kitesurfing.
Kenya Safari and Beach Packages to Msambweni Beach
The  Msambweni beach is set 50 kilometers south of Mombasa. The beach is the perfect picture of the Garden of Eden. Beautiful indigenous trees surround its expansive beach, one of the best-kept Kenya beaches.
Watching the sunset over the shimmering sea while sitting on the beach with refreshments makes for a great spectacle. Msambweni Beach is popular with honeymooners, families, and solo travelers.
The Coral reefs offer an excellent opportunity for snorkeling.
Top Kenya Beach - Nyali Beach
This beach is home to the famous Mamba village or crocodile farm. Here you meet the entire crocodile family, from the babies to the adults. The beach is self-sufficient, with town amenities such as supermarkets, banks, malls, and a school.
It boasts the finest eateries, with the Tamarind restaurant and Java coffee house topping the list. For sightseeing, you can visit the Bombolulu workshop and cultural center and purchase beautiful handicrafts, jewelry, and souvenirs.
You can do many fun activities during a Kenya beach holiday at Nyali beach, including windsurfing, scuba diving, and kite surfing.
Holidays to Mombasa at Shela Beach
The ancient Lamu town is UNESCO designated World Heritage Site. It is characterized by unique old houses, narrow streets, donkey transport, and a spices market. A 15 minutes boat ride will get you to the isolated and deserted Shela beach. 
This is the ideal private Kenyan beach where you can relax as you get your massage, read a book, or stroll on the serene beach line. Here you can enjoy a refreshing swim in the warm seawater or walk on the white sandy beach. There are plenty of luxurious accommodation options, whether on a budget or not.
Kenya Beach Holiday to Kilifi Beaches
Kilifi is a small picturesque town halfway between Mombasa and Malindi. Kilifi town offers the best of both worlds, with white sandy beaches and tropical green trees bordering them. Bofa beach in Kilifi provides you with lots of privacy with only a view of people visiting it. 
You can spend your day strolling on the beautiful beach or relaxing on the sand. For fun, you can engage in snorkeling, scuba diving, big game fishing, taking glass bottom boat tours, or playing beach volleyball.
Kilifi beaches are popular among budget travelers. You can also get a spectacular view of the Indian Ocean from the nearby Kilifi Creek, which is only a few minutes walks from Bofa beach. Shauri Moyo, on the other side of Bofa, will also provide a splendid beach experience.
Best Beaches in Mombasa - Wasini Island
Set foot at the serene Wasini Island and forget the skyscrapers, crazy traffic, and the din of city life. The island is situated 75 kilometers from Mombasa, only 3 kilometers away from Shimoni Harbor. There are no vehicles here, and you will have fun exploring its sandy and old coral footpaths. Wasini Island is only accessible through a 45 minutes boat ride. 
For a surreal Kenya beach holiday and wildlife safaris experience, you can visit the Kisite-Mpunguti Marine National Park. Wasini is also the perfect place to spot the playful dolphins and swimming humpback whales in the immediate surroundings of the island.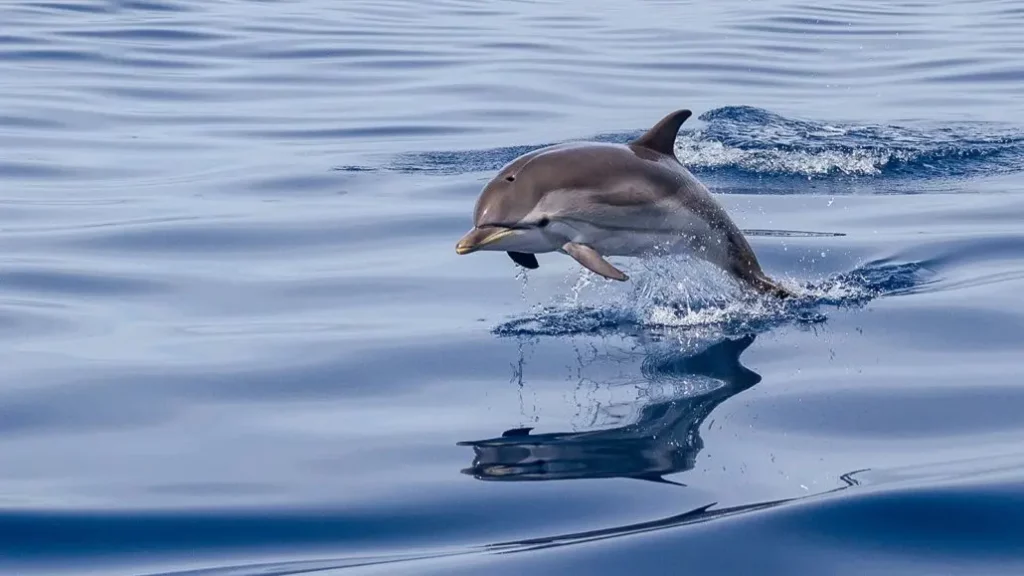 The Review of 11 Best Hotels in Diani and Mombasa
You will be spoilt for choice when finding suitable accommodation for you and your loved ones on our beautiful Kenyan beaches. Whether you opt for a private residence, 5-star hotel in Diani, lodge, private villas, or budget hotels, At AjKenyaSafaris.com, we are ready to help you make travel and accommodation arrangements.
Below are some of the beach accommodations that you can consider during your Kenya beach holidays and wildlife safaris
1. Kenya Luxury Beach Resorts - Waterlovers Beach Resort
The Water lovers Resort is just 35 kilometers from Mombasa and is set on the glistening sandy Diani beach. It is conveniently located to offer you the best beach experience while also providing you access to the nearby city.
The resort has impeccable grounds and offers a panoramic ocean view that will dazzle your eyes whenever you walk along its sandy paths.
2. Mombasa Beach Hotel - Msambweni Beach House
The beach house is perched along a cliff top and offers a spectacular view of the Indian Ocean below. It is adjacent to the Ukunda Airstrip and occupies a private beach. Activities on offer include mountain biking, village tours, Snorkeling, dhow rides, canoeing, and fishing. 
The hotel service is excellent, and it is the ideal place for honeymooners and couples. The swimming pools make up for comfortable swimming.
3. Kenya Beach Resorts All Inclusive - Hemmingways Watamu
The Hemmingways boasts 74 luxurious rooms and suites on Watamu Beach. It is set overlooking Watamu marine National park and is ideal for nature lovers. It dates back to 1934 when Ernest Hemingway was in Malindi. The hotel is a favorite resort for game fishing activities.
4. Kenya Luxury Beach Resorts - The Sand at Namand
This private island resort provides comfort and elegance, essential for a perfect holiday. Its immaculate garden and palm-fringed beach offer a serene atmosphere on the beautiful Diani beach. It is both discreet and tranquil and the ideal place for a private holidaymaker. 
The coral reefs and a tidal mangrove lake amid the white sandy beach make it a remarkable sight. It is perfect for snorkeling because of the coral reefs around it.
5. Cheapest Hotels in Mombasa Near the Beach - Manda Bay Hotel
Manda Bay Hotel is a small boutique beach hotel located on the northwestern tip of the idyllic Manda Island in Lamu. This remote beach resort is popular with fishing, water sports, game viewing, and the tremendous soft sandy beaches. It offers barefoot luxury and exclusive privacy. 
It has 16 cottages built from local materials.
6. Kenya Beach Holidays to The Funzi Keys
The Funzi Keys is a luxurious family-run beach lodge located on a small sand spit of Funzi Island in the south of Mombasa. It spots a natural look with the beautiful mangrove surrounding it. It is accessible by boat and is exclusively secluded. 
The lodge is built in the local Swahili style. It has 17 spacious cottages, each offering a spectacular sea view.
7. Kenya Beach Holiday to Kinondo Kwetu
This All-Inclusive Luxury Resort is situated in Galu Beach, Diani. It is perfect for honeymooners, family get-togethers, and corporate getaways. The activities available here include visiting the nearby Kinondo village and forest. 
It has beautiful green scenery and sandy white beaches near the Shimba Hills National Reserve.
8. 5-Star Hotels in Diani - Elewana AfriChic Diani
The AfroChic is a small Italian villa-style house in Diani. It has ten rooms and offers exclusive privacy for solo travelers, honeymooners, or couples. This luxurious villa will make you feel at home, even thousands of miles away.
9. Hotels in Lamu - Peponi House
Situated on the picturesque Diani Beach, this spacious private house has two big sleeping rooms and smaller rooms that can comfortably host six guests. It is ideal for intimate family holidays, honeymooners, or couples. 
The surroundings are beautiful, with flowers all around, and the white sandy beach is right outside. It is affordably priced and perfect for relaxing beside the private swimming pool.
This beautiful luxurious private camp is located on the isolated island of Kiwayu in Lamu. Set 50 meters above the creek, it accords a spectacular view of the Indian Ocean below. Seven comfortable and spacious cottages provide a panoramic view of the ocean and the surroundings. The camp offers exclusive privacy for its occupants.
11. Kiwayu Safari Village
The Camp has 18 cottages situated on the edge of Kiunga marine reserve. It offers exclusive privacy on the isolated beach. Popular activities include water skiing, snorkeling, bird watching, surfing, kayaking, swimming, and creek fishing.