The Ultimate Guide to Malindi Kenya - Beaches, Places to Visit, Hotels, & More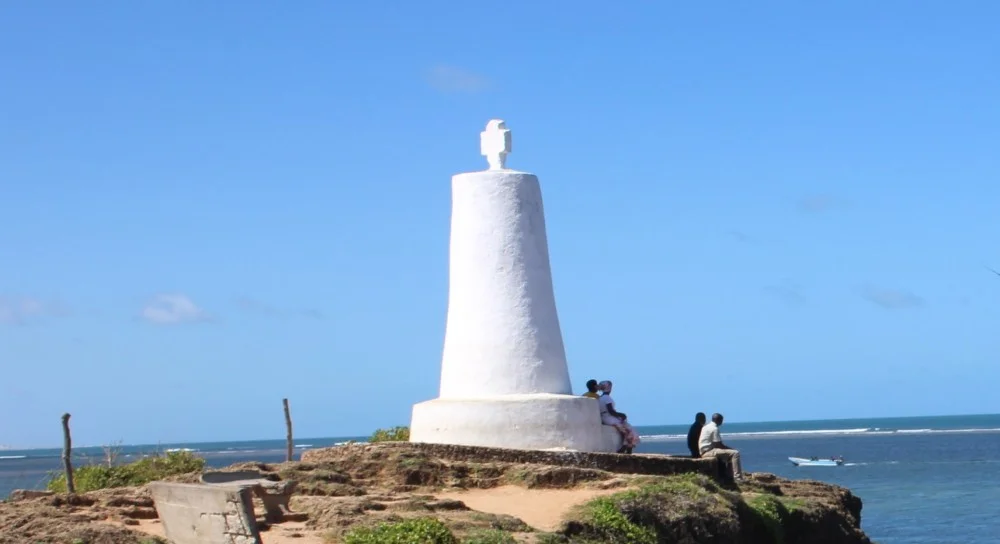 Malindi beaches are magical, perfect for what heaven might look like. God must have created them on the same day as He did wine because they have this incredible effect on us. The best beaches in Malindi town are what everyone has in mind when they speak of perfection. 
They are clean, accessible and well-connected to quality restaurants, hotels, shops, and bars. They ooze of class, perhaps one of the reasons they are popular with the grassroots of foreigners that jet to Malindi, Kenya, daily.
The Italians are especially fond of Malindi beach, engaging the country's locals in water sports and fishing games. Next, we will look at the beaches in Malindi, hotels, places to visit, things to do, and more.
Book Your Malindi Safari with AjKenyaSafaris.com
Our Most Booked Malindi Beaches Safari and Other Packages
Malindi History, Malindi Weather, & How to Get to Malindi Kenya from Nairobi
Malindi is a town with a touch of gold. It is located in Kilifi County, 120 km from Mombasa county, on the eastern shores of the Indian Ocean. Malindi town is a dynamic beauty that will have you on an adventure of a lifetime.
Porsche, elegant and stylish, Malindi will have you well on your knees with its rich history and tourist attractions such as Malindi beaches. Tourism is the main economic activity in Malindi town, and Italians constitute the largest share of visitors to this coastal town.
You can get to Malindi via road or SGR to Mombasa, but for a relaxed and enjoyable holiday experience, a flight from Nairobi or Masai Mara is the best option. 
Malindi has a domestic airport, and it is served by the Mombasa-Lamu highway, making it easily accessible from most major towns, including Mombasa, Nairobi, Diani, Masai Mara, and more. You can also catch a flight from Malindi to Mombasa and vice versa.
The Top 3 Best Beaches in Malindi Town
The first thing you will notice when you get to Malindi is the difference in Architecture, the many palm trees, and the beautiful beaches at the Indian Ocean edge of the town. Malindi will give you instant relief; it is quieter and calmer than Nairobi.
Perhaps this is why tourists looking to stay in Kenya for a long time choose this coastal area over the much more crowded and fast-paced cities such as Nairobi. Once you get to Malindi, you feel like getting a coconut full of a cold cocktail, a grass hat, sunglasses, and chill.
1. Watamu Beach - Turtle Bay
The 7km long beach is located 15km south of Malindi town and is among the best in Kenya. It has a strong reputation for its clear waters, soft white sands, and pleasant-looking coral reefs. Its large size makes it perfect for long relaxing walks or jogs.
Che Shale is 25 km north of Malindi Town and the River Galana Delta. Its natural beauty has made the beach the best iconic destination in Kenya for about 40 years. It is placed at a private location with its length running 5kms, 2kms shorter than its previous counterpart.
The beach is popular for kite surfing and other kite-related sports activities. It is in a quiet secluded place, ensuring visitors have the time of their lives free from noise and distractions.
The beach is a sensation by all means. Its evident beauty and magnificence set Malindi beach apart from other public beaches. Crystal clear waters, cleanliness, smooth waves, coral reefs, and the richness in the large variety of sea creatures that reside here all confirm that the beach tops the list of the best diving destinations in East Africa.
Diving excursions are ethereal. They introduce the sea world to you, helping you discover the beauty of the 'sea underworld.' It opens your mind to discoveries, fantastic discoveries. Some exciting activities include sea fishing, water skiing, diving, and snorkeling.
The Top 8 Things to Do in Malindi Kenya
Malindi caters to your every whim. It caters to music lovers, art enthusiasts, foodies, cultural or historical geeks, animal lovers, adrenaline junkies, and every free spirit. This town is always there for you, no matter how weird or absurd your interest is.
You can enjoy sunbathing on the breezy Malindi beaches and participating in water sports like deep-sea diving, swimming, surfing, and beach volleyball. A romantic getaway is another added specialty of Malindi. The town is a hotbed of romantic getaway spots and exciting activities you can engage in as a family.
1. Things to do in Malindi County: Visit National Parks
The thirst for the game is common to almost all tourists who jet into our country daily. Malindi quenches this thirst for you. The town teems with some of the most spectacular national parks in the region. 
Its parks showcase Kenya's flora and fauna in splendid ways. Our team handpicked these parks as the best in Malindi:
The Malindi and Watamu National Parks
The Watamu Marine National Park encompasses the Mida Creek mangrove forests. They are believed to be the genesis of coral reefs. If you have never seen a mangrove forest before, believe me when I say the view will sweep you off your feet. The way the canopies merge to offer one solid blanket against the hot sun is stunning.
The best time to visit the parks is when the tide is low. You can float slowly on the coral beds as the clear waters treat you to a lifetime performance of fish meticulously swimming through. Mangrove roots grow afloat in the water as if gasping for air and the colorful birds and monkeys jumping across the branches are phenomenal, for lack of better words.
Hued fish, slugs, spiny fish urchins, starfish, and crabs are all part of the cast of this bewildering performance. After the fun and innovative boat rides, you can return to the land where you interact with animals such as antelopes, monkeys, dik-dik, giant monitor lizards, and the mongoose. Turtles are yet another treat you wouldn't want to miss.
The Arabuko Sokoke National Park
Located near Malindi town, the park is the largest dry coral forest in East Africa. It covers a total distance of 4,202 meters. The park was initially known as the Crown Forest at its inception in 1942, but it was later renamed Arabuko Sokoke.
The park has a Mida creek ecosystem, a thick floor of vegetation, and a heavy canopy that give it a cool climate, setting it apart from the hot and humid conditions of Malindi town.
2. Malindi Kenya Attraction: Falconry of Kenya
The falconry of Kenya is a must-visit destination for every birder touring Malindi town. Seeing the different bird species freely singing, dancing, and flying high is always thrilling. Some of these birds include; eagles, falcons, pecker birds, and owls.
Under the supervision of the institute's guides, visitors can interact with some of the trained eagles in the park. Birds are, however, not the only form of wildlife available here. You will likely come across a 200-year-old tortoise as he roams about the park's premises.
The falconry of Kenya also hosts a variety of snakes, like pythons, green mambas, and cobras.
3. Things to Do in Malindi – Sawasawa Dhow Excursion
The list of Malindi tourist attractions cannot be complete without an entry to the Sawasawa Dhow Excursion. Exploring Malindi beach aboard a traditional dhow is an adventure that never grows old, perhaps one of the many reasons you should try a dhow excursion.
The excursions give you a raw, unfiltered view of the Indian Ocean. You get to marvel at its beauty and flaws. An overview of Malindi town is yet another added plus to this excursion. Your tour around the city and everything looks better from the ocean.
4. Attractions in Malindi Town – Marafa Hell's Kitchen
Though one of the most underrated sites in coastal Kenya, the location is worth the one-hour drive from Malindi town. The Marafa Hell's Kitchen is locally known as Nyari, which is local for 'the place broken by itself.
It is a geological formation caused by the erosion of the sandstone escarpments by water and wind, bringing to light a unique set of colored rock layers that were once hidden underneath. The layer colors interchange from white to orange and sometimes take to pink or a deep crimson.
Some guides will narrate the natural history of Marafa-Hell's Kitchen. According to local mythology, the area was formed when God, in His wrath, ordered the ground to open up and swallow a family that had been disrespectful and arrogant. 
The Kitchen features jagged gorges and tall chimney-like structures, some rising to 30 meters high. It is said that this particular family was so wealthy and successful that they could afford to bathe themselves in cow milk.
The name Hell's Kitchen came from the fact that the area gets to temperatures as high as fifty degrees during the day. As a result, no day tours are conducted. You can, however, visit the site at sunset to enjoy the spectacular view of the Marafa landscape.
5. Things to do in Malindi County – Sites and Landmarks
Malindi is a wealthy town drowning in a sea of beauty and elegance. A quick look at the Malindi map will show you the town's abundance of breathtaking sites and landmarks. We take you through some of these great sites.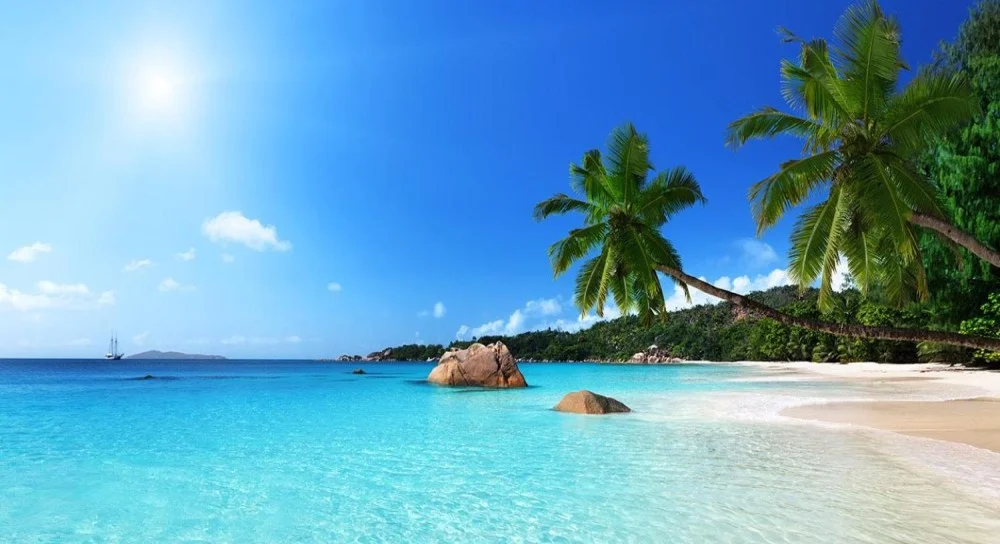 Vasco da Gama, one of the oldest historical monuments in Africa, was built by a Portuguese explorer as a token of appreciation for the warm reception he received from the then Sultan of Malindi. A quick dig into Malindi history will introduce this popular historical site. 
The pillar offers you the opportunity to learn Malindi'si history and culture. The pillar also served the role of a slave-trading center and a landmark for Portuguese visiting the Kenyan coast.
7. Attractions in Malindi – The Gedi Ruins
The Gedi Ruins are one of the greatest mysteries in the coastal part of Kenya. They are set deep in the lush green sections of the Arabuko Sokoke forest. The town is said to have been founded in the 13th century when the world was still not civilized.
The Gedi ruins have captured the world's attention even though thousands of ruins are scattered across the universe. What, then, makes the Gedi Ruins so special? What sets them apart from the crowd?
Well, to begin with, this town had very advanced architectural designs. It worked, including fully functioning flush toilets and a well-built drainage system that ended deep into the ocean. There are, however, numerous coral-brick houses still left standing. 
This includes a mosque and some homes that belonged to the wealthier individuals in ruins. The fact that these ruins are still standing, even after all these years, shows they were solid and well-built. This challenges the widely spread theory that Africa was nothing but a forest full of undeveloped life before the coming of the colonialists.
Visit this site to hear all the stories surrounding the mystery of the lost town in Malindi and what led to the evacuation of its original people.
8. Attractions in Malindi – The Malindi Museum
The Malindi Museum brings Malindi history to you. It is an educative facility that keeps you updated with the town's overall way of life. No one knows the museum's actual construction date, but a look into its architectural design dates it back to the 13th century.
The building has served many functions in the past. It was used as a civil hospital in 1952 and later as a fisheries office in 1999 until the Kenyan government rebranded it as a museum in 2004.
The Top 3 Malindi Beach Hotels for Your Stay
The best Malindi Kenya hotel caters to every pocket. They range from luxurious five-star hotels to simple hotels, ensuring that your stay is majestic regardless of your financial status.
Some of the restaurants in Malindi include; the Diamond Dream of Africa, Leopard Point Beach Hotel and Spa, and Scorpio Villa. You will also enjoy your stay at Driftwood Beach Club, Ocean Beach Resort and Spa, Kola Beach Resort, Sandies Tropical Village, and the indomitable Marine Holiday House.
1. Malindi Beach Hotel - Kola Beach Resort
As its name suggests, Kola Beach Resort is located next to a beach. It has a lush well-trimmed garden with bougainvillea and palm trees, offering one of the most beautiful and serene environments in Malindi. The hotel is 10 kilometers from Malindi town.
2. Best Beach Hotels in Malindi - Sandies Tropical Village
Sandies Tropical Village is right on the beach, 4.5 kilometers from Malindi public beach and 20 kilometers away from the Gedi ruins and Marine parks. Bio-Ken Snake Farm and Watamu Beach are 25 kilometers away from the hotel. 
Therefore, if you are on a discovery trip to Malindi, this is the place you have to stay. The hotel has a spa, two restaurants, and 3 bars. You can also visit the water sports center for water activities. If you are traveling with teenagers, I bet they will enjoy this part of the hotel.
3. Best Beach Hotels in Malindi - Marine Holiday House
Marine Holiday House is a serene resort located 0.8 kilometers away from Marine Park, 6 kilometers away from Malindi beach, and 32km away from Gedi Ruins. Because of where it sits, this hotel is top-rated among tourists looking to have a peaceful and quiet stay in Malindi.
Apart from spacious, cozy rooms that are furnished to the absolute comfort of the guest, the hotel has a team of staff members who have a commendable level of customer care. The rooms have strong free Wi-Fi where you can stream your favorite shows or send and receive emails anytime.
The reception is open to guests day and night, therefore, in case of any inquiry, just call the reception desk, and you will get assistance as soon as possible. There is an outdoor pool where guests find refuge from Malindi's hot and humid weather, leaving them feeling refreshed and cool.
The hotel also offers free self-parking space, 24/7 security, and tour assistance whenever you feel like going out to see what Malindi has to offer. You can also have a small private party on the hotel grounds, with onsite barbecue grills and a beautiful garden for such occasions.
And if you are worried that language differences may be a problem, let me restate your worries. There is a whole team of multilingual staff trained to give you nothing but the best experience.