Get More & Pay Less with the Top 8 Activities for Nairobi Day Tours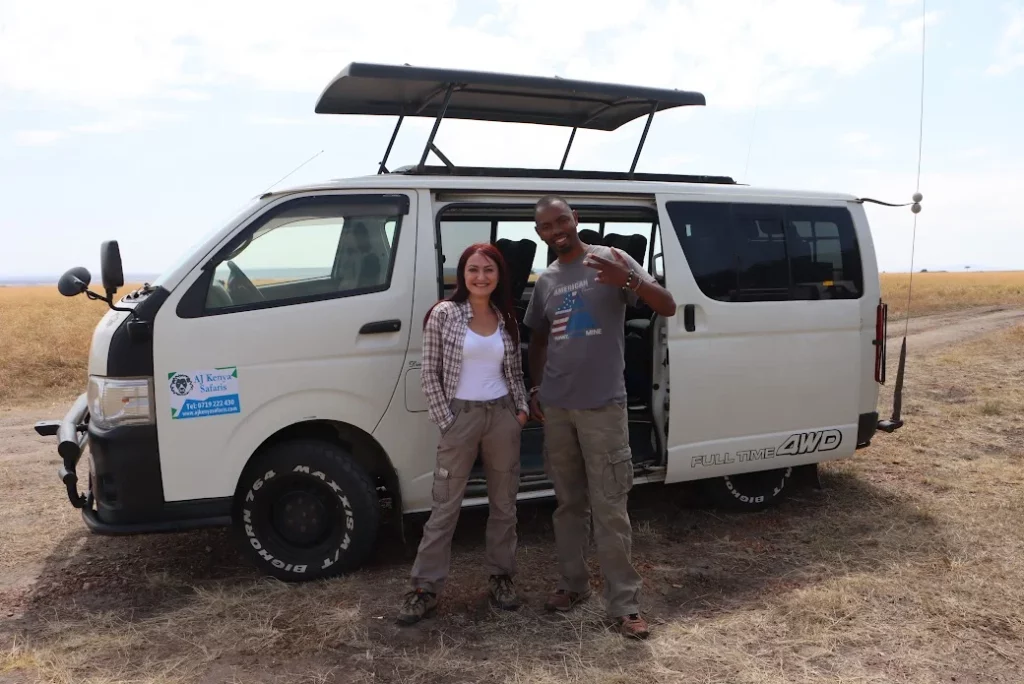 Nairobi day tours offer a chance to explore the beautiful city of Nairobi. Take in the sights and sounds of this vibrant capital, from its bustling markets and street life to its stunning national parks. You can visit remarkable cultural sites such as the Kenyatta International Conference Centre, or take a safari tour into Nairobi National Park. 
There are also options to explore the beautiful surrounding area with visits to attractions such as Hell's Gate and Lake Naivasha. Nairobi day tours can be tailored to your individual needs, allowing you to make the most of your time in the city. 
Tours often include transport, a guide who will provide interesting facts and anecdotes about Nairobi's history and culture, and refreshments. Nairobi city tours are short one day trips that do not need overnight accommodation allowing you to come back to your hotel or lodge in the evening. 
They are not necessarily safari themed as they involve a wide range of activities in and around the city, customized to suit your specific interests.
Book Your Nairobi Safari Tours from Nairobi Now
You can reach us at +254-748-258-880 through WhatsApp/phone or james@ajkenyasafaris.com or safarioffers@ajkenyasafaris.com through email. We offer the best safari in Nairobi and Kenya in general.
Our Most Booked Kenya Trip Packages and Other Safari
Why Nairobi Day Tours?
Well, day trips are more spontaneous, more adventurous and random compared to week long kenya holidays. Do not get me wrong, our normal travel packages are well-planned and fun filled, but you never know what you might see during one of our Nairobi city tours! Also, Kenya day trips are often cheaper than classic safaris.
Most of our clients often choose to stay in Nairobi. This is because Nairobi is not only the capital of Kenya, but geographically speaking, it is placed roughly at the center of Kenya. This makes it the ideal starting point for day tours and safaris to almost all other Kenyan holiday destinations. Thus, it is only wise and fair to feature the list of fun things to do in Nairobi first. .
 1. Nairobi City Tours – Game Viewing
Kenya is known for its prestigious and diverse wildlife. We have one of the largest populations of wild animals and birds in Africa. Game drives are thus a definite must during your Nairobi day tours.
Nairobi is the only city in the world that boasts of a national park within it. Located only 7km from the CBD, The Nairobi National Park is the largest park bordering a city in Africa. The park hosts some of the big cat species, giraffes, hyenas, foxes, warthogs, antelopes and other large mammals. 
You will also see many wild birds including storks, vultures and guinea fowl. The entry charges are between 40- 50 USD per head for a full day. The best part is that the park is easily accessible by road so you do not have to worry about how to get there.
The David Sheldrick Wildlife Trust, the Animal Orphanage and the Giraffe Center are sanctuaries for orphaned, lost or endangered animals. Here you can interact with giraffes, rhinos and elephants. This time you will not be seeing them from afar but you will be in the same breath as them and may even be lucky enough to feed them yourself!
You will also learn their history, the circumstances that led to their abandonment and you may even go home having adopted a baby elephant. Isn't that incredible? To top it all you can actually do all this in one day! 
Apart from the Giraffe Center, all the other sanctuaries are found within the Nairobi National Park and so it's only a matter of time management. With this kind of fun filled and educational Nairobi day tour, you may start thinking of postponing your flight home!
There are other parks outside Nairobi which you can visit and be back to your warm cozy bed in the city by evening. These include the Hell's Gate National Park (1hr 20 min drive), Lake Elementaita (1 hr 40 min drive) and Lake Nakuru National Park (2hr drive).
You may think that once you have visited one park you don't have to go to another because the animals are the same.  This is not actually true. Every park has its own unique animals and/or features and so each time you will have something new to see and experience.
Hell's Gate for example has gorges and geothermal springs, Lake Elementaita features naturally molded hills and Lake Nakuru is home to millions of flamingos. As I said, each park, new experience!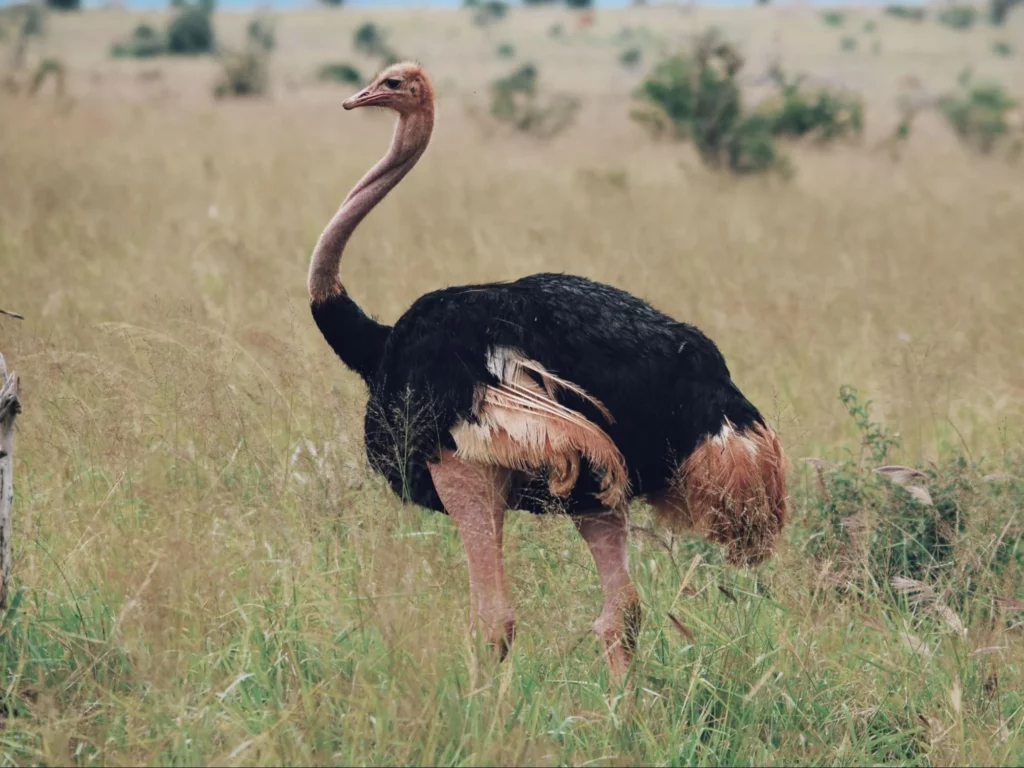 2. Day Trips in Kenya – Karura Forest
This is one of the world's largest urban forests, only a few minutes' drive from the Nairobi CBD. Sitting on an astonishing 2,570 acres, the forest is a place of beauty and serenity. At Karura Forest you can choose to walk or cycle through to view and appreciate its magnificence.
There are many animals including birds, monkeys and bats. You will also see different types of vegetation as well as indigenous trees. As you walk or cycle you will meet many other tourists and locals looking for the same experience as you and what better way to make friends? You have to carry your camera because there is so much to capture and all in perfect angles.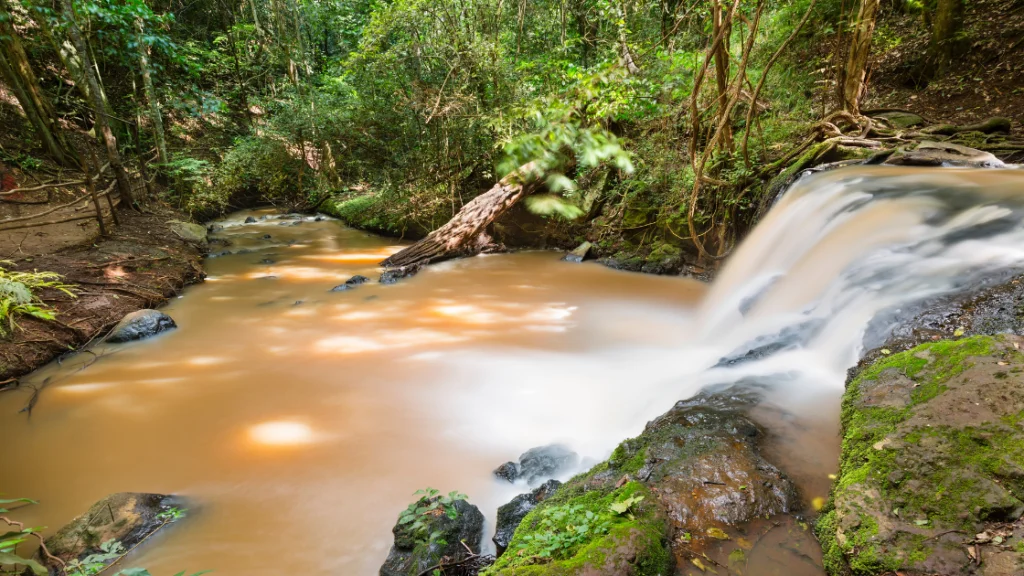 3. Nairobi City Tours – Fourteen Falls
If you are a nature lover then this is definitely the place to go to during your Nairobi day tours. Located 65 kilometers North West of Nairobi in the town of Thika are the ever majestic fourteen falls. They are so called because the water falls in a series of fourteen successive falls.
There is a lot to do when you are here apart from gazing at the beauty of it all. You can bird watch or take a boat ride with experienced guides upstream and downstream. You can also walk over the rocks and boulders around the falls or watch divers deliver splendid shows as they jump into the pools at the bottom of the falls.
You can sit and listen to the mighty roar of the waters delving into the ever so welcoming boulders at the fall's feet. And while you are around there, why not visit the Chania falls as well, and then drop in on the buffaloes at Ol Donyo Sabuk National Park? To end a day well spent, take a peek at the Thika World War Memorial park before making your way back home. Well, home away from home.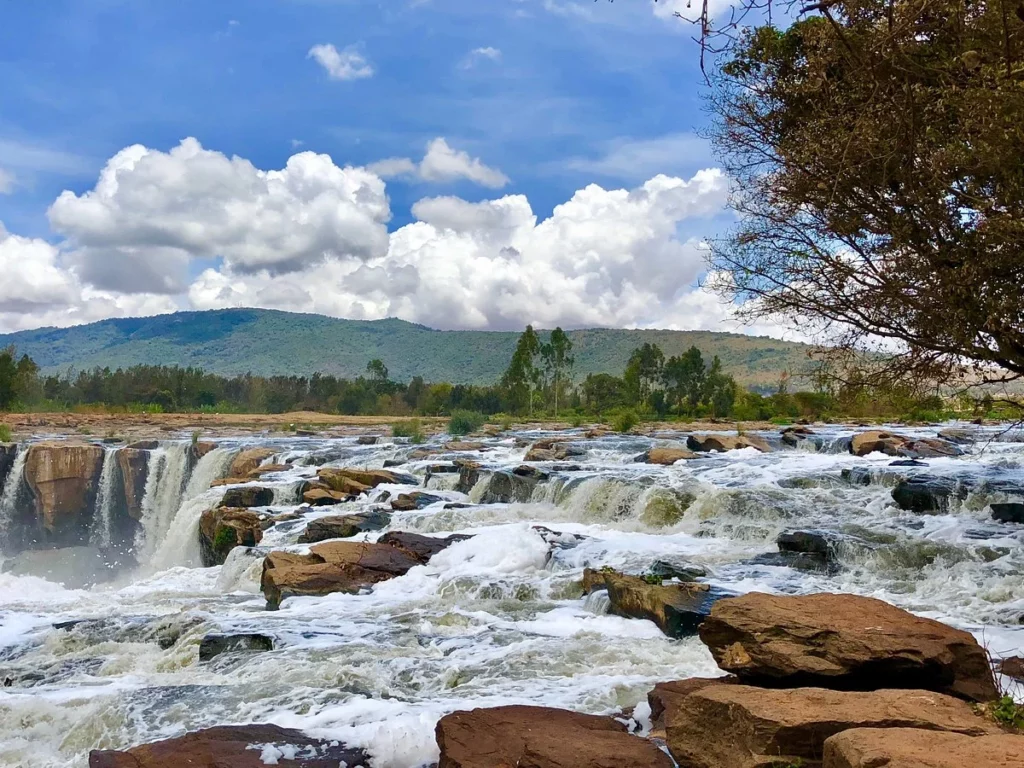 4. Day Safari in Kenya – Paradise Lost
True to its name, this place is truly a paradise lost! Approximately 17 kilometers from Nairobi CBD, a visit to Paradise Lost is a great choice to add to your Nairobi day tours list. This gem was only recently discovered by coffee farmers in 1996 after which it was developed and restored into the beautiful oasis that it is.
The beauty of this destination is that there is an activity for everyone, young or old. The main attractions are the 2 million year old caves that were once used as hideouts by the Mau Mau freedom fighters. The entrance of the caves is shielded by a small waterfall thus making them almost invisible to a not-so-keen eye.
Aside from the mysterious caves, there are ostriches to feed, camels and horses to pet and ride, picnics to have and boats to ride. When you feel you just need a day off from the fast paced Nairobi city life, Paradise Lost is your ultimate go to place as you explore Nairobi city.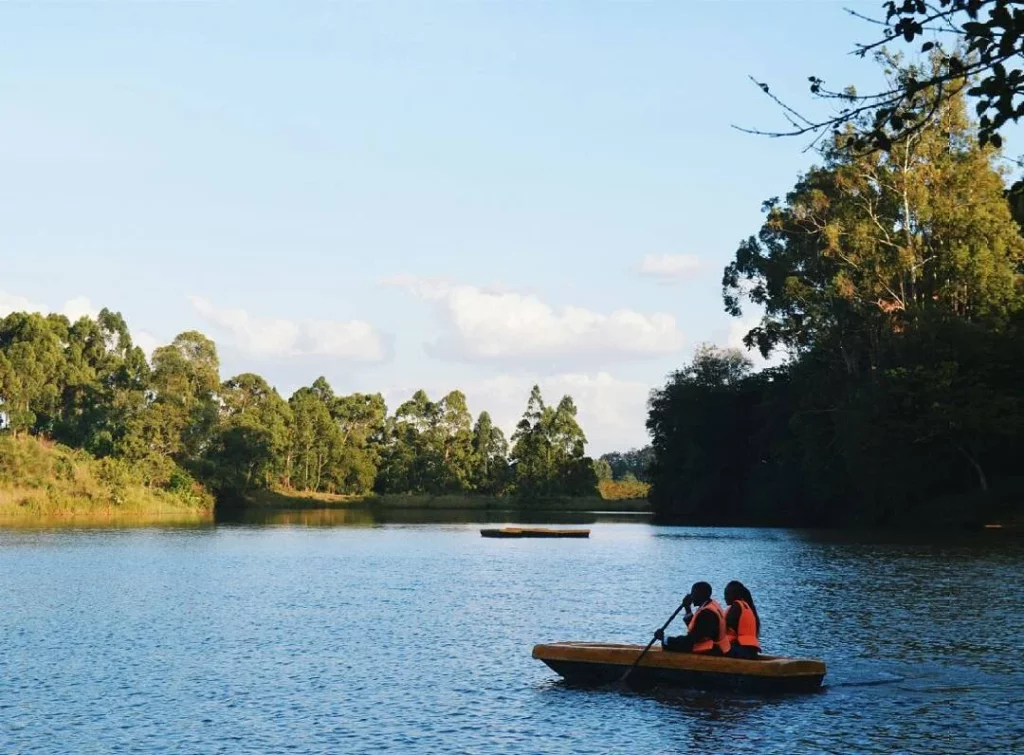 5. Best Nairobi Day Tours – Mt Longonot
Moving on towards the Rift Valley, we have this majestic extinct volcano, Mt. Longonot. If you love to hike, Mt. Longonot is a must visit. You can hike to the top and back down in approximately 4 hours.
During your hike you will come across mountain antelopes, birds, zebras and monkeys. You will have dozens of picture perfect scenes to capture so bring your camera along. Once you are at the top of the mountain you will get to enjoy a breathtaking view of the vast Rift Valley and its escarpments.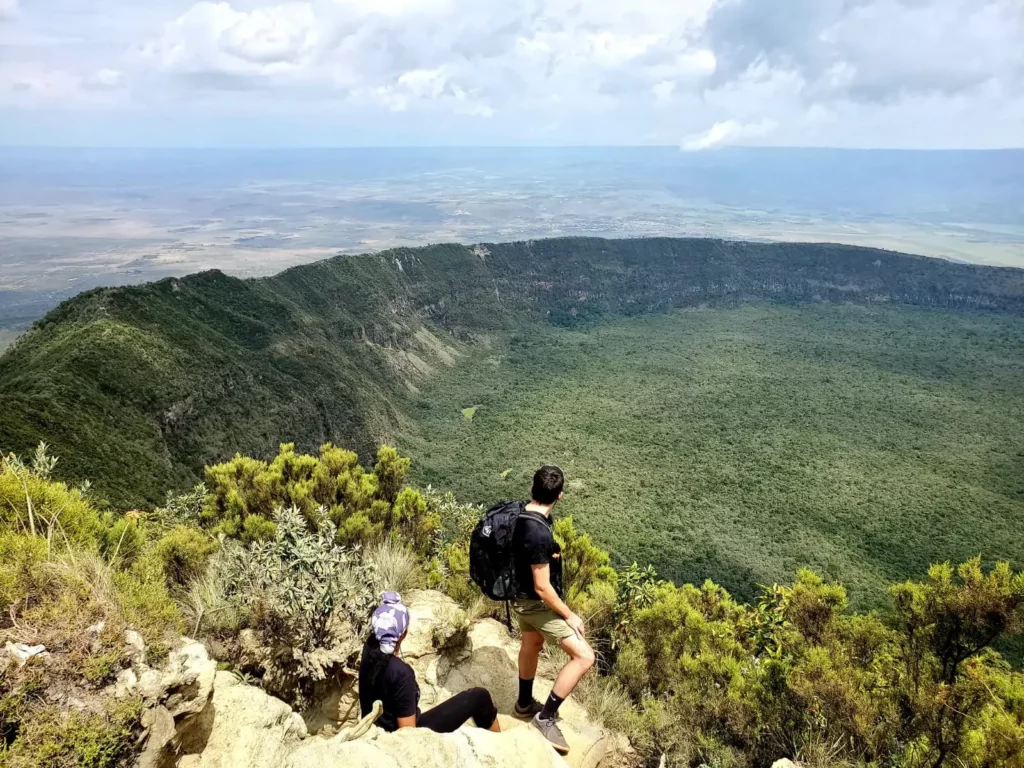 6. Nairobi Day Tours from Nairobi – Sampling Kenyan Food
There is no way you can come to Kenya, stay for even a day and not sample Kenyan food and drinks. That would be an unforgivable crime in the sight of the gods of culture and the lands (I kid). There are a variety of places where you can have finger biting Kenyan food, and all it takes is careful planning.
I will begin with my utmost favorites, Nyama Choma and Kachumbari. Yes it tastes as good as it sounds, perhaps even better. Nyama Choma is basically barbequed meat, mostly goat meat, but Kenyan style. Kachumbari on the other hand is a raw salad (consisting of cubed tomatoes, onions, chopped coriander, green bell pepper and anything else depending on your creativity levels). Nyama choma is usually accompanied by Ugali (corn meal).
Being a celebrated Kenyan delicacy, nyama choma is available almost anywhere in and around Nairobi, but in the spirit of adventure I will suggest Kikopey. Kikopey is approximately one and a half hours away from Nairobi CBD. It is a stopover point along the Nairobi-Nakuru highway where most long distance travelers stop to have refreshments.
Other dishes that you must try are Chapati Madondo, Irio, Githeri, Mboga za Kienyeji, Matoke and Pilau. Kenyan must have drinks include Chai (tea), Kahawa (coffee), Tusker baridi (Tusker is Kenyan beer best served cold) and Mursik (fermented milk).
With the help of our Kenyan guides who will take you to the best places to get these foods you are guaranteed to have unmatched fun.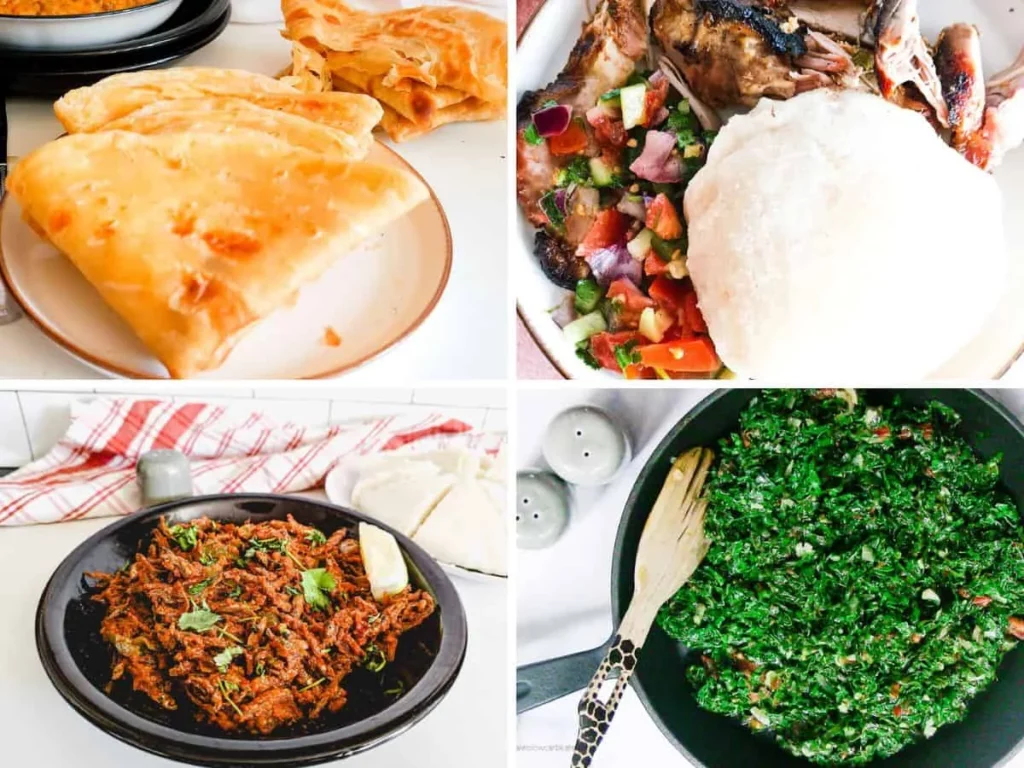 7. One Day Tours – Buy Souvenirs at a Kenyan Market
Aah, I live for market days. Markets in Kenya are chaotic and noisy, but they also have a great variety of items and are quite affordable. If you believe that you have an adventurous spirit and you can take the fracas then you have to include a visit to a Kenyan market in your Nairobi day tours.
There are several markets to choose from in Nairobi.  Some of the most popular are Gikomba, Muthurwa, Toi and Maasai Markets. We recommend Maasai Market because it is less congested and easy to access. It is also a hub of handmade crafts that you can carry home as souvenirs.
Some Tips to Remember During Your Market Trip
Being a market, there are pickpockets lurking about. Keep all your valuables close to you. Avoid carrying expensive items such as jewelry or electronics as these can be snatched. Only carry your money and your sense of adventure and you will be good to go.
Do not bring all your money to the market because it is very easy to indulge in impulse buying. Instead carry only what you intend to spend.
Make sure your cash is in Kenyan shillings and in small denominations. This will make it easier for you to bargain. Walking around with USD might give the wrong impression and you might be overcharged.
As mentioned earlier, you will need a lot of bargaining skills. The items in the market do not have any fixed prices and it will be up to you to talk your way down to the price that you feel is fair.
Do not buy things at the very first stall you see. The whole idea of the market is to get what you want at the best price possible. So one vendor may sell for 10 USD another may sell for 3 USD. Make sure you walk through all the stalls before deciding where to buy.
Have fun.
An interesting idea that you may incorporate into your visit to the Kenyan market is a matatu ride. Matatus, or minibuses, are the most popular means of public transportation. They are easily accessible and are quite cheap.
You can take a matatu from the CBD to the Maasai market for the experience. The loud music and vivid art on the matatu's interior might be a bit of a shock but you will be able to experience Kenyan culture first hand. The use of Kenyan slang- called sheng- will leave you both awed and tickled.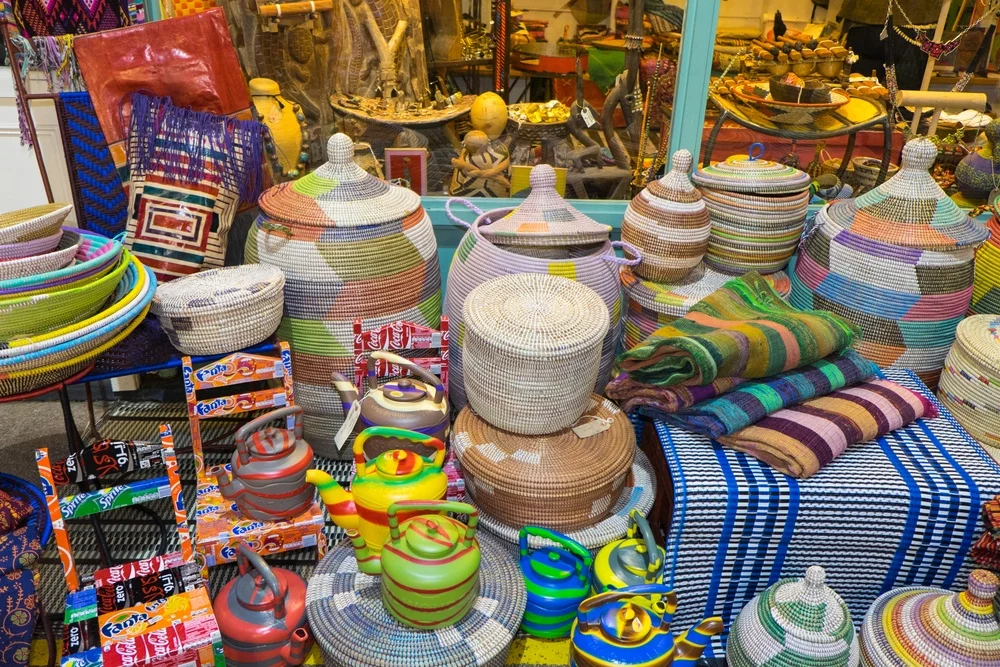 8. Nairobi Day Tours Packages – The Kenya Art Scene
The art scene in Kenya is quite vibrant. There are many popular events that happen in and around the CBD showcasing art. Activities such as karaoke nights, open mic concerts, slam poetry; street art exhibitions and live music are some examples. Depending on your preferences and interpretation of art, you can enjoy Kenyan music, art and culture by visiting one of these events.
One of the best places to get this kind of experience is the PAWA 254.  This is a space where young Kenyan artists come together to express themselves through art, technology, photography etc. With the help of our tour guides and upon request, you will be able to visit and see for yourself what it means to be a young Kenyan artist.
To add to this, a good number of Kenyan artists hail from Kibera slums and thus have established their own art exhibition sites and shops there. The Kibera slum is exactly that, a slum, but it has produced a number of famous artists and musicians who have nothing but talent oozing from their veins.
Visiting a slum during your safari can seem a bit unusual, but you have nothing to worry about as you will have our guides accompanying you. A visit here will give you a totally different perspective and is well worth a visit.
You will get to have a one on one interaction time with the kids and locals which is always precious. You will then be taken around to see art galleries and if anything catches your eye you can buy it. You will not only be supporting the country's economy but also building on the dream of an artist. By the end of your tour here you will have nothing but gratitude and inspiration in your heart!
N.B: You are not advised to take a tour to Kibera on your own. Make sure you contact us and we will arrange for a Kenyan guide to go with you.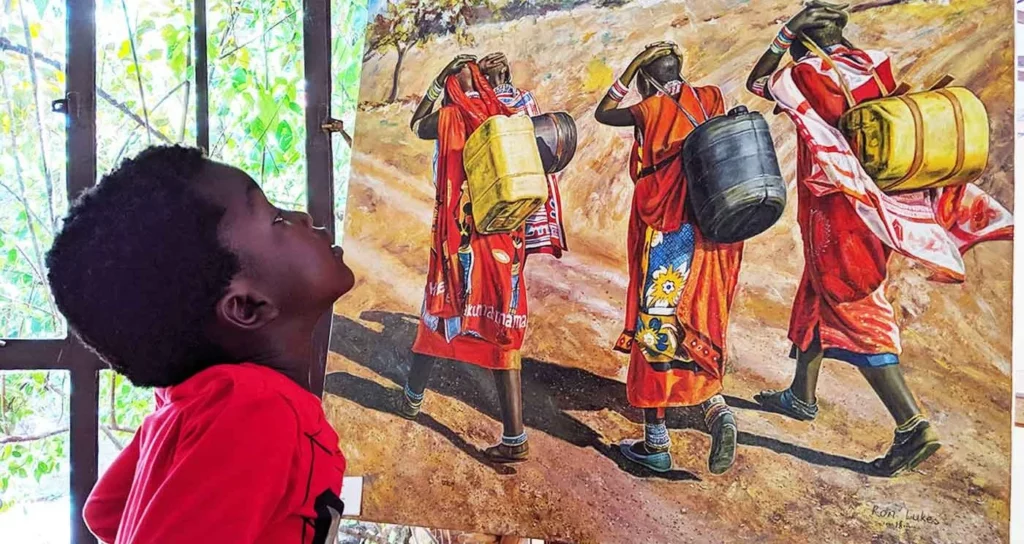 Weekend Trips from Nairobi Short Trips – Bonus Places to Visit in Nairobi
If you are a lover of history then the Nairobi National Museum and the Karen Blixen Museum are the best places to go and experience Kenyan history. You will see ancient birds, animals and people. There are also tools, musical instruments and stories to teach you more about Kenya
When you want to chill out, shop and have a good time, then the Village Market, Sarit Center, Yaya Center, Two Rivers, and Thika Road malls are the places to visit. You will not only find a variety of shops selling local and imported goods, but also nice places to sit and enjoy your day.
Go to the Kenya International Conference Center (KICC) rotating rooftop to have a 360 degree elevated view of Nairobi as you sip a cup of chai in the restaurant up there.
Go to the cinemas and watch a Kenyan movie and see how the film industry compares to your country.
As I said before, there is so much you can do during your Nairobi day tours that you may not want your time here to end. So get ready to view and experience Kenya like never before! Karibu.