Diani Safari - The Top 7 Best Diani Beach Safari Tours and Excursions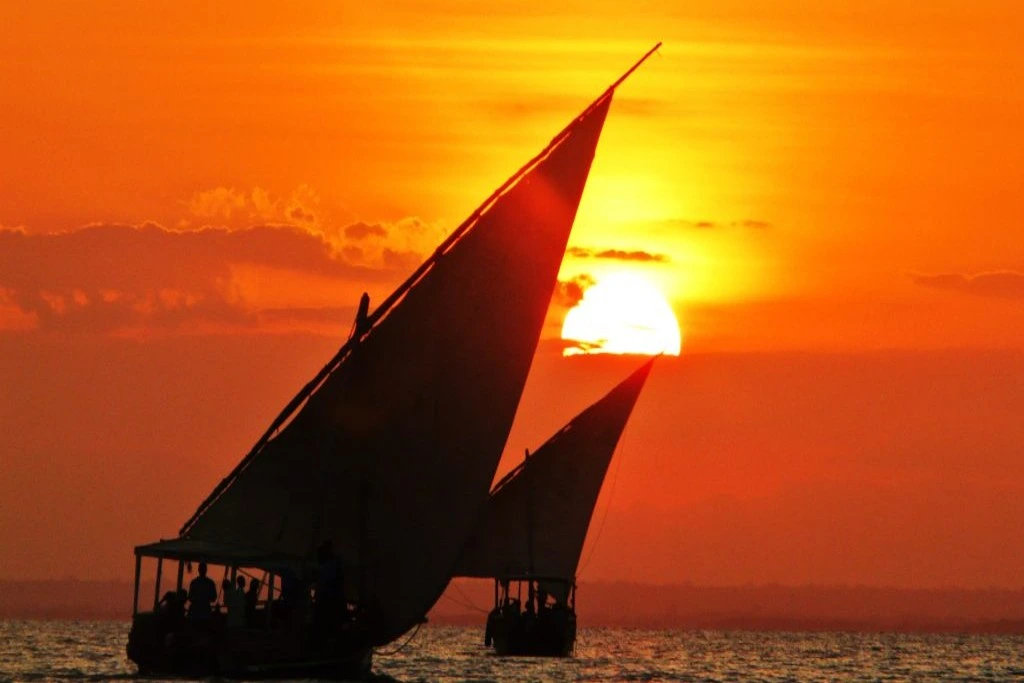 A Diani safari takes you to one of the world's most beautiful white sandy beaches with clear blue waters. It is every tourist's dream destination. The attraction has one of the most active beach holidays in Kenya and is frequently voted one of the top 25 beaches in Africa by CNN. 
This palm-fringed paradise offers the ultimate beach safari for honeymooners, families, party groups, aqua sports enthusiasts, and backpackers.
A Diani beach safari has a little everything for everyone. Whether you want to sit on the beach and watch the waves ebb on the Indian ocean or want to take part in the many fun activities Diani has to offer.
How to Book Your Diani Beach Safari Tours with Best Tour Operator
Our Most Booked Diani Safari Packages and Other Itineraries
The Best 7 Diani Beach Excursions for Memorable Diani Tours
Consider some of these activities for the ultimate Diani safari experience.
1. Skydiving During Diani Safari
There are many ways to enjoy a Diani safari, but how about from 14,000 feet above the ground? Diani is the new hop spot on the Kenyan coast for adventure lovers and adrenaline junkies. 
Skydiving in Diani is the best way to experience a tropical atmosphere that involves more than a minute of full free fall. It lets you land on a beautiful blue ocean or land on a pure white sandy beach and even take photos.
Skydiving is a must-try on a Diani safari, even for first-time skydivers who can jump attached to an instructor to guarantee a safe jump. The experience of a free fall from 14,000 feet above the ground is freedom at its most pure. It offers the nearest experience possible to spreading your wings and flying free like a bird.
Highlights
Experience the thrill of freefall skydiving with an experienced instructor.

Skydiving starts with a 20-minute brief from an instructor before taking the skies at 10,000 feet.

After gearing up, you board a plane for a 15-minute scenic flight of the beautiful Diani below.

Once you reach the exit point, you will hear your heart pounding as you hang your feet outside the plane attached to the front of your instructor.

You can expect 55 seconds of pure adrenaline as you free fall toward the earth and don't get to smile for the camera!

Your parachute is deployed at 5,000 feet, and you can enjoy a spectacular 5-minute canopy ride back to the beach.
2. Dhow Sailing During Diani Tours
Kenya has a long history of sailors using monsoon winds to sail the Indian Ocean using dhows from Arabia, India, and East Africa. A day spent dhow sailing the vast Indian ocean is a beautiful experience and a fun way to explore Diani. 
The calm waters in Diani are perfect for sailing across the sea and enjoying Kenya's enchanting views. Dhow sailing is suitable for adults and children, and there is always enough room for families and friends. 
This magnificent adventure allows you to experience vibrant aquatic life and even take a dive to see what's below the waters.
Highlights
Magical cruise aboard a dhow deck cushioned with big and beautifully decorated pillows.

Sail aboard an Arabic dhow for about an hour searching for dolphins.

Sail to Kisite Marine Park for personalized and professional snorkeling or diving at an extra cost.

Spot dolphins, turtles, lobster, octopus, trumpet fish, starfish, stingrays, and many more.

Capture underwater memories all day long with an underwater camera.

Sunset cruise as you enjoy fresh coconut water or a glass of wine.

Swim in the clear warm water as the sun sets.
3. Glass Bottom Boat Trips
Ever thought of admiring underwater beauty without touching a drop of water? Glass bottom boat trips are the ultimate activity, especially for families with kids or those who prefer not to swim in the ocean while on a Diani safari.
The underwater world of Diani has a lot to offer, from exotic fish and corals to fascinating marine life that offers beautiful and terrific views through the embedded glass bottom in your boat.
The glass bottom boats come with a tour guide/captain who is familiar with the area and can guarantee exciting finds.
Some glass bottom boat trips offer snorkeling or scuba diving excursions for those wishing to get even closer to the marine life of Diani.
Highlights
Enjoy the blazing sun across the Indian Ocean.

Enjoy amazing beautiful views of fish, exciting animals, and corals of Diani beach.

Enjoy snorkeling in the warm water.

Explore a dream like an uninhabited island in the Indian Ocean
4. Kitesurfing at the Beach
There are only a few spots ideal for kitesurfing, and Diani beach is one of them. The clear warm waters, the quiet ocean, and the constant coastal winds make Diani one of the most popular kitesurfing locations in the world.
Since Diani lacks dangerous rocks, no sharks, or anything similar, it's the perfect spot to test drive your inner surfing spirit for the first time without worrying about any dangers.
The beautiful views of Diani beach also make it an excellent spot for those experienced in this fantastic sport and are looking for a new favorite location.
A Diani safari is the only place you can experience wind and water while interacting with wild nature and amazing rare aquatic life, such as dolphins and turtles.
Kitesurfing on a Diani safari will forever remain in your memory, and who's to say you won't return a dozen times over?
Highlights
Kite surfing lessons for every level and age at H20 Extreme.

Extensive reef for wave riding enthusiasts and consistently strong trade winds throughout the year.

Experience world-class water sports.
Diani is one of Africa's best places to go deep-sea fishing. The temperature and the vegetation attract rare and large predatory fish. If you enjoy fishing, deep-sea fishing on a Diani Safari offers a challenge, better taste, and action you can't resist.
Deep sea fishing in Diani, without any doubt, guarantees the most challenging form of fishing you are ever likely to experience. Hunting big predators is excellent because those fishes are way more intelligent and hard to catch.
Highlights
Sustainable sports fishing that actively engages in conservation.

Daytime broadbill fishing, bottom fishing, casting, live baiting, and regular trolling.

Try your luck hooking and landing one of the five magnificent billfish species found in the Indian ocean.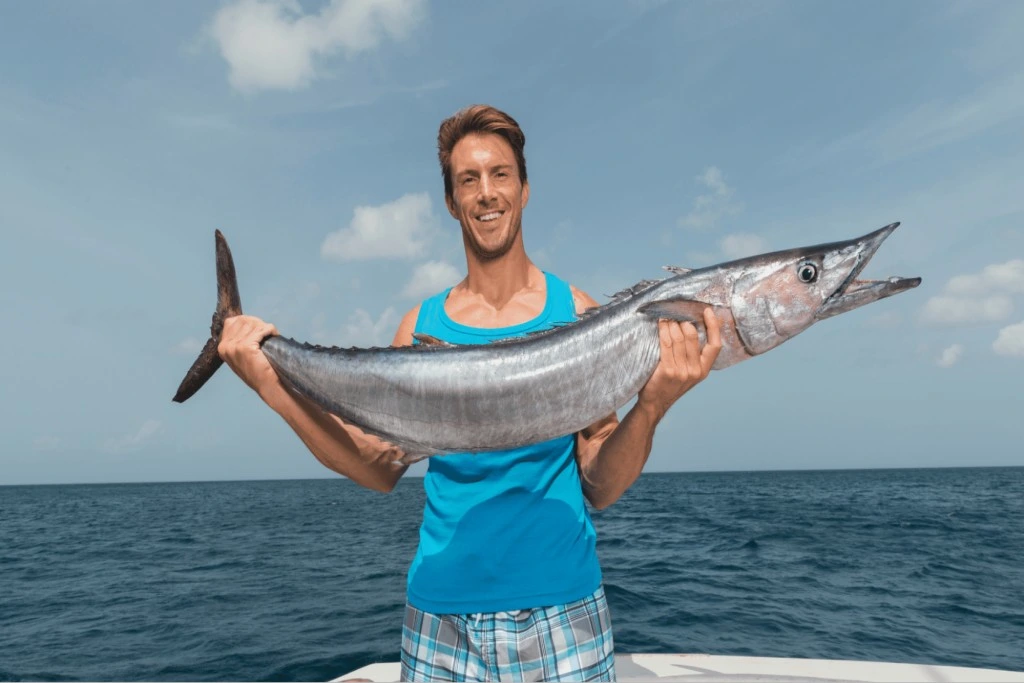 6. Day Trip to Shimba Hills National Reserve
Only 30km away, Shimba Hills National Reserve is a well-deserved day trip while on a Diani safari. The national reserve offers a unique blend of flora and fauna, from plunging waterfalls to wandering elephants, one of the last remaining coastal rainforests in the world.
Shimba Hills National Reserve is the only habit in Kenya, home to the rare and magnificent sable antelope.
Highlights
The hotel picks up and drops off.

Game drives.

Guided hikes to a waterfall.

Enjoy amazing views out over the valley towards the ocean.

Great place to see elephants

Great birdwatching sport.
Whale sharks have called Diani home for many years. Only on a Diani Safari will you likely hear a local legend on how whale sharks have their magical markings. Other than the local legendary tale, Diani offers you the magical experience of spotting and swimming with the largest fish in the ocean. 
Make sure to visit the East African Whale Shark Trust EAWST for an opportunity to get involved with conservancy efforts to protect the whale shark and tagging expeditions to mark the migration pattern of these fish.
Highlights
Rare opportunity to snorkel with live whale sharks.

Become an ambassador for protecting these majestic animals for the rest of your life.