Ultimate Guide to Kenya Cultures and Traditions - Customs, Language, & Etiquette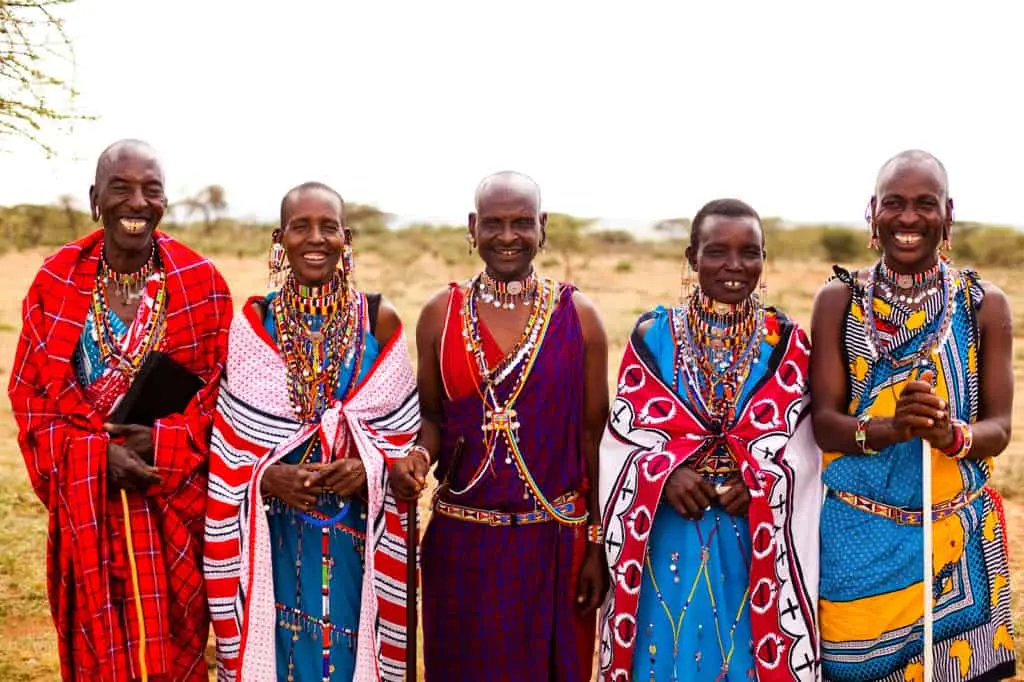 Kenya has many faces, and one of the most prominent is the diverse Kenya cultures and traditions. The Kenya's customs and traditions are a product of the over 43 ethnic groups that call this country home. 
Primarily from the Nilotic, Cushite, and Bantu linguistic groups, each tribe or ethnic group has its customs, cultures,  and traditions that define them. These include language, cuisine, clothing, traditional festivals, etc. Some tribes have similar cultures, and others are distinctly different.
Some are big, such as the Kikuyu, Luhya, Luo, and Kalenjin, and others, like the Teso and El Molo, are pretty small. Blended, they make Kenyan culture what it is, a vibrant, well-woven tapestry of diversity that continues to amaze those who come for Kenya safaris.
One constant across the cultures is the spirit of hospitality and generosity defining Kenya and its people is one constant across the cultures. This is immediately apparent to visitors touring different parts of the country.
Despite the influence of globalization that threatens to erode many traditions, some festivals or celebrations remain steady among all tribes. Some of these include childbirth, initiation, marriage, and funeral rights.
Book Your Safari Today and Learn About Kenya Cultures and Traditions
Our Frequently Booked Kenya Safari Packages and Other Tours
Childbirth in Kenya Customs and Traditions
Childbirth is a blessing in Kenya, and newborns are welcomed with song, dance, and appropriate rituals such as child naming. Traditionally among the Kikuyu, people would wait outside anxiously during a birth.
The arrival of a baby girl was announced with four ululations and five for a baby boy. While this custom is now impractical, given that babies are born in hospitals, it is still held dear by older women such as grandmothers. They fulfill that requirement the first time they meet the baby by ululating appropriately.
Tribes of western Kenya, such as the Luo and Luhya, believe in shaving a baby's hair after a few days of birth. It is always a preserve of the mother-in-law to keep off bad omens. Most traditional tribes would frown at today's trend of having ultrasounds to check the sex of the baby before birth. It was cultural taboo in Kenya to discuss or speculate about an unborn baby in case you 'jinxed it.'
Among the Kikuyu, child naming is systematic and has stood the test of time. The firstborn son is named after his paternal grandfather, and the firstborn daughter her paternal grandfather. The third and fourth born children are named after maternal grandparents. 
Among the Luo, a child is named after the time of day they were born or after whatever was happening, such as a storm or famine. Atieno or Otieno is a child born at night, and Akoth or Okoth is a baby born during the rainy season. 
The Maasai name their children after famous personalities or relatives, but never after a living person.
Kenya Culture Facts Initiation in Kenya
Many tribes in Kenya give high value to coming-of-age rituals, which are signified mainly by circumcision. In the olden days, tribes such as the Kikuyu, Meru, Masai, and Samburu circumcised both boys and girls.
Most have abandoned girl circumcision due to many health and social problems. The Maasai and Samburu are some people that continue to cling to girl circumcision despite being outlawed in Kenya.
However, circumcision for boys is a vital step marking the transition from boyhood to adulthood. In the past, circumcision was done by an experienced elder by the river early in the morning, with the cold water serving as the anesthetic.
The influx of modernity has watered down these rituals, and many boys find themselves in hospitals for this critical step. One of the tribes that continue to embrace the traditional way of doing things is the Bukusu of Western Kenya.
The initiation ceremony is usually colorful and elaborate. The boys to be circumcised exchange a chicken for two bells at the local blacksmith days before the ceremony.
Each boy then goes around the homes of his relatives and friends, sounding the bells and thus formally inviting them to the ceremony. He also appoints a maternal uncle to 'stand with him' during the process.
On the ceremony day, the boys head to the river, where the appointed uncles smear them with mud and put grass on their heads to signify communion with ancestors. The initiate then walks back home, naked, and is circumcised in the presence of his family and friends.
One must show utmost bravery in the face of pain and, when done, is showered with lots of gifts from everyone present. The newly circumcised are then kept in isolation for healing, usually for two weeks, after which they graduate into manhood.
Marriage in Kenya Cultures and Traditions
Marriage is one of the happiest times in a community. Each ethnic group in Kenya has deep-rooted traditions followed during the marriage; most remain relevant to date. At the center of marriage, rituals are the paying of dowry or bride price. 
Even if the couple weds in a Christian church ceremony, the proper procedure leading up to that must be followed. For many tribes in Kenya, after two young people decide to get married, parents and elders promptly get involved. 
Generally, the groom's family pays a visit to the bride's family to announce their intent to marry from that home and parade the prospective groom. If embraced, they will visit a second time to pay dowry, a colorful ceremony with relatives, friends, and delicacies served. 
The negotiations are a preserve for elders, and the groom himself does not say anything, nor is the bride allowed in the room. Successful negotiations are announced with ululations which soon turn into song and dance. 
Traditionally, the bride price is paid with cows, goats, and calves, but in these modern times, money and other gifts are often accepted as a substitute. Among the Rendille, a man sends beads to a girl he's been eyeing for marriage. 
If she accepts, they become engaged, and the girl's parents signify their acceptance of the groom by placing a wooden ornament on the beads. Dowry negotiations will then begin. 
The Kikuyu are well known for their 'veiling' of the bride, where before negotiations can begin, a group of veiled girls is brought out for the groom to pick his bride. Failure to choose the right one results in a fine, such as for a cow or goat.
Death Ritual in Kenya Culture and Religion
Like many other aspects of Kenyan culture, modernization continues to water down traditions held in high regard. Religion, primarily Christianity, has also impacted the way things are done.  Death, while unwelcome, carried some of the most complicated rituals among different tribes in Kenya.
Famously, the Luo had elaborate rituals that needed to be performed when the death happened, depending on the deceased's age, gender, and social standing. One ritual that stood out was the wailing.
After death was announced, visitors would trickle into the deceased compound, wailing and crying, calling out to the dead and talking to his body (which was kept in a house).
A few days after the burial, close relatives would shave their hair to mark the end of the mourning period and the beginning of a new life. The impact of Christianity has reduced most of these traditional rituals, and modernity has made them look 'backward.'
For most tribes now, when a person dies, he is taken to a mortuary and buried after a few days without any significant rituals being performed.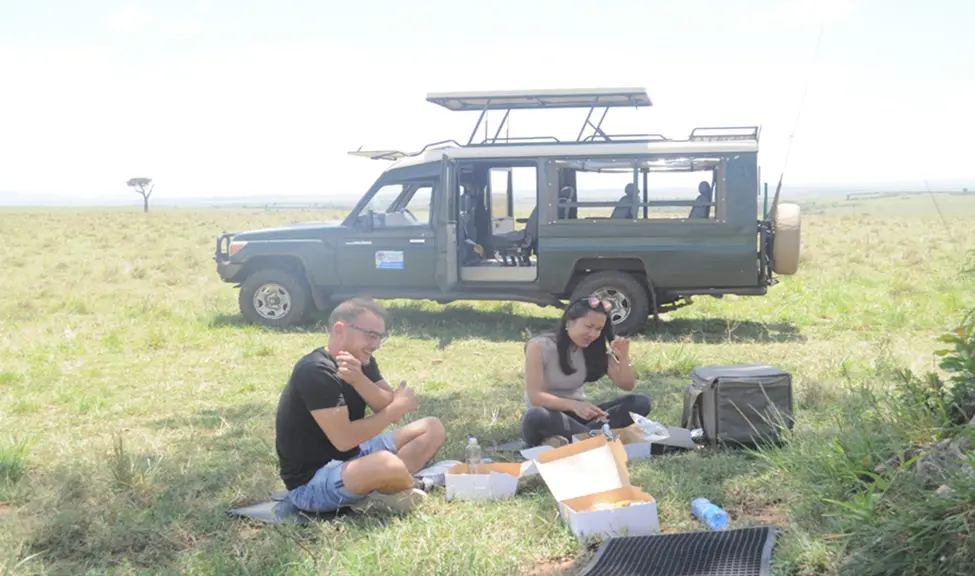 Kenya Culture Food and Modern Dinning
Food is essential to culture as it helps bring people together on different occasions. Generally speaking, there are staple foods in Kenya that are eaten across the divide, especially more now as modernization trickles in and chips away valued food traditions.
These include rice, Ugali (cornbread), and chapatti (Indian bread similar to Nan). Traditionally, the Kikuyu often ate 'njahi' (black beans) mashed with sweet bananas and drank 'ucuru wa mukio' (fermented porridge made from maize).
While these foods are still treasured, they have become delicacies and a preserve of big ceremonies such as weddings and celebrating childbirth. 
The Kalenjin tribes pride themselves in 'Mursik' (traditionally fermented milk kept in guards and drank on special occasions). The milk is put in guards that have been treated with charcoal, smoke, and specific leaves and left in a cool place to ferment. 
This delicacy has become a common site at the airport as families carry mursik to welcome Kenya's world-beating athletes, mainly from the Kalenjin tribe, as they come home. 
The tribes of the Kenyan Coast, such as the Digo and Giriama, pride themselves in 'Pilau' (a rice and meat dish with spices). Regardless of tribe, most towns will welcome you with 'Nyama Choma(roasted meat).
Nyama Choma can be said to be a Kenyan unofficial national dish. The roasting and eating of goat/sheep meat is a social activity that brings people together. Whether in a homestead celebrating an occasion or just a group of friends going out, Nyama Choma is the social glue in Kenya. 
Its main accompaniments are usually Ugali and 'kachumbari' (a salsa made of tomatoes, onions, coriander, and chili) and go down well with Kenya's most popular beer, Tusker. 
With westernization finding a firm grip in Kenya, now families have lunch at American fast food establishments such as KFC, Subway, and Domino's Pizza.
Kenya Culture Clothes & Kenya Lifestyle
Clothing is one aspect of culture that has completely been taken over by modernization across the country, save for tribes such as the Maasai and Samburu. They have stubbornly clung to their culture of wearing 'shukas' (shawls made of beautiful and bright colors).
To compliment the shukas worn by men and women, the Maasai, Samburu, and Pokot tribes adorn themselves with colorful necklaces and headgear. Not to be left behind, the modern Kenyan tries to incorporate tradition in dressing as much as possible in a new dressing trend.
It is common to see a man or woman wearing jeans and a top made from a Maasai Shuka or a lady in a suit adorned in colorful Maasai earrings and necklace. This trend is evidence that Kenyans want to maintain traditions while embracing modernity.