The Complete Guide for Kenya and Seychelles Honeymoon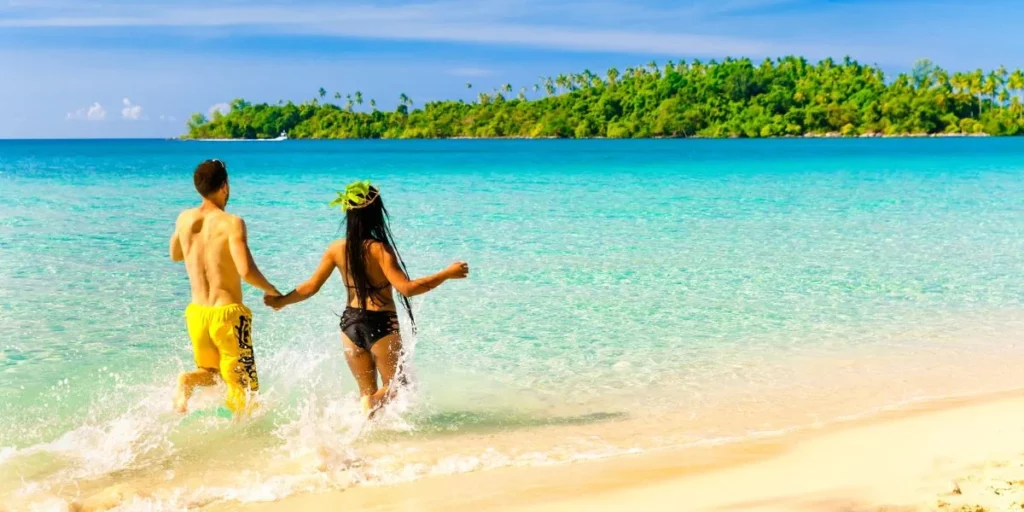 A honeymoon is a time for relaxation, adventure, and creating unforgettable memories. Nothing exemplifies this better than a Kenya and Seychelles honeymoon. The perfect blend of safari excursions and beach paradise
A honeymoon in Kenya and Seychelles offers newlyweds the chance to marvel at the majestic wildlife on the African plains, and then soak up the sun on the pristine beaches of Seychelles. With a wide range of Kenya and Seychelles honeymoon packages to choose from, each offering unique experiences at various price points, couples can customize their trip to suit their desires and budget.
This guide will provide you with all the necessary information to plan your dream honeymoon. From the best time to visit, top attractions to consider, to budget-friendly itineraries, we have got you covered.
Start Planning Your Kenya and Seychelles Honeymoon Safari
First things first, decide on the length of your honeymoon and the activities you want to include. A typical Kenya and Seychelles honeymoon can range from 7-14 days, giving you enough time to explore both destinations without feeling rushed.
So why wait? Booking your honeymoon safari is a straightforward process. You only need to contact us at +254-748-258-880 or email at james@ajkenyasafaris.com or safarioffers@ajkenyasafaris.com. 
Our Most Booked Kenya Safari and Seychelles Package
| | | |
| --- | --- | --- |
| Our Top Packages 2023/24  | Safari Price From  | The Detailed Itinerary |
| 13 Days Honeymoon Safari in Kenya – 2024 | From USD 14,964 | |
| 3-DAY LUXURY 2024 MIGRATION TOUR  | FROM USD 2845 | |
| 5-DAY MIGRATION SAFARI 2024 | FROM USD 1655 | |
| 4-DAY MASAI MARA MIGRATION PACKAGES – 2024 | FROM USD 2490 | |
| 4-Day Maasai Mara Migration Safari – 2024 | From USD 1905 | |
| 3-Day Masai Mara Camp Packages – 2024 | From USD 985 | |
| 3-Day Masai Mara Easter Packages – 2024 | From USD 1035 | |
| 3-Day Masai Mara Flying Safari 2024 | From USD 1192 | |
| 3-Day Masai Mara Packages from Nairobi – 2024 | From USD 990 | |
| 4-Day Masai Mara Easter Packages – 2024 | From USD 1300 | |
| 4-Day Mombasa & Diani Valentine Safari – 2024 | At USD 1541 | |
| 4-Day Mombasa Valentine Getaway 2024 | From USD 2180 | |
| 3-Day New Year Package 2024 | From USD 1450 | |
| 2-Day Hell's Gate & Lake Nakuru Safari  | From USD 507 | |
| 3-Day Amboseli Safari  | From USD 734 | |
| 3-Day Huduma Day Safari to Masai Mara  | From USD 950 | |
| 3-Day Masai Mara Christmas Packages  | From USD 1010 | |
| 3-Day Ol Pejeta Easter Safari for 2024 | From USD 1455 | |
| 4-Day L. Naivasha & Masai Mara Easter Safari | From USD 1249 | |
| 4-Day L. Naivasha & Masai Mara Safari | From USD 1174 | |
| 4-Day L. Nakuru & Masai Mara Safari | From USD 1162 | |
| 5-Day Flying Safari to Masai Mara & Ol Pejeta Conservancy | From USD 3777 | |
| 5-Day Tsavo & Diani Safari  | From USD 1606 | |
| 6-Day Kenya Wildlife Safari from India  | From USD 1730 | |
| 7-Day Kenya Christmas Safari | At USD 3093 | |
| 1-Day Nairobi National Park & Giraffe Center Tour | From USD 119  | |
| 1-Day Nairobi National Park & Nairobi Animal Orphanage Tour | From USD 34 | |
| | From USD 4216 | |
| 18-Day Kenya Family Safari  | From USD 5849 | |
| 15-Day Senior Citizen Tour – 2024 | From USD 4252 | |
Top 10 Destinations for Africa and Seychelles Honeymoon
There are countless destinations in Kenya and Seychelles that are perfect for honeymooners. However, there are a few must-visit places that stand out from the rest. Here are our top 10 recommendations:
1. Amboseli National Park
If you want to catch a glimpse of Africa's iconic wildlife against the backdrop of snow-capped Mount Kilimanjaro, then Amboseli National Park is the place to be. This park is home to large elephant herds, as well as other animals such as lions, zebras, and giraffes.
For a luxurious and romantic stay, check out Tortilis Camp or Ol Tukai Lodge.
Diani Beach is a picture-perfect paradise on the Kenyan coast. It boasts white sandy beaches, crystal-clear waters, and stunning coral reefs that are perfect for snorkeling or diving. The beach also offers a variety of activities such as kite surfing, deep-sea fishing, and sunset cruises. To make the most of your stay, consider booking a room at The Sands at Chale Island or Alfajiri Villas.
For a quieter and more secluded beach experience, head to La Digue in Seychelles. This island is home to some of the most beautiful beaches in the world, including Anse Source d'Argent and Grand Anse. You can rent bicycles to explore the island or take a boat trip to neighboring islands for a day of snorkeling and swimming with turtles.
Located on the border of Zambia and Zimbabwe, Victoria Falls is one of the Seven Natural Wonders of the World. The waterfall is over a mile wide and drops over 300 feet, creating a breathtaking sight. For an unforgettable experience, take a helicopter ride over the falls or go white-water rafting in the Zambezi River.
5. Masai Mara National Reserve
Located in southwestern Kenya, Masai Mara is one of the most popular safari destinations in Africa. It is known for its vast savannah plains, diverse wildlife, and the annual wildebeest migration that takes place from July to October.
A Masai Mara and Seychelles holiday offers the best of both worlds – an unforgettable safari experience followed by a relaxing beach getaway. Some of the best accommodations to consider include Little Governors' Camp, Sand River Masai Mara, and Angama Mara.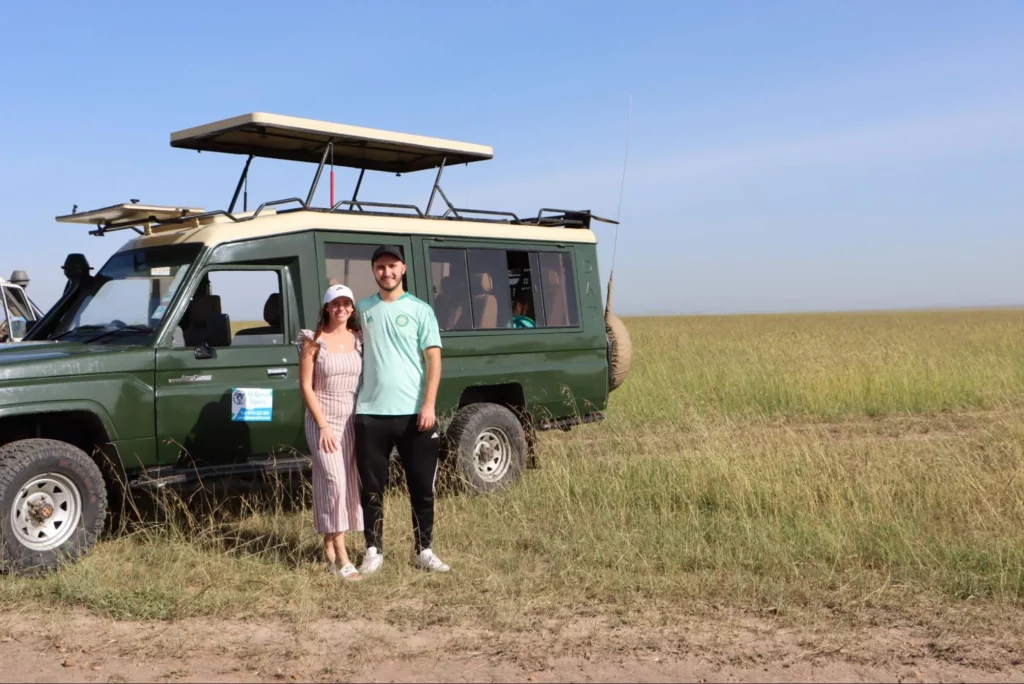 Ol Pejeta Conservancy is known for its conservation efforts and is home to endangered species such as black rhinos, chimpanzees, and Grevy's zebras. It also offers unique experiences like rhino tracking, night game drives, and even a romantic picnic on the plains.
Praslin is Seychelles' second-largest island and is known for its lush green landscapes and stunning beaches. It is also home to the Vallee de Mai Nature Reserve, a UNESCO World Heritage Site that is home to the rare coco de mer palm tree. For a luxurious stay, consider booking a villa at the Raffles Seychelles or Constance Lemuria.
8. Lake Nakuru National Park
Located in central Kenya, Lake Nakuru National Park is known for its large population of flamingos and other bird species. It also offers stunning views of the Great Rift Valley and is home to animals such as lions, leopards, and buffalo. Some recommended accommodations include Sarova Lion Hill Game Lodge or Mbweha Camp.
Beau Vallon Beach is the most popular beach in Seychelles and offers a variety of activities such as jet skiing, parasailing, and water skiing. It is also a great spot for snorkeling and swimming, with calm and shallow waters. For a romantic stay, consider booking a room at the H Resort Beau Vallon Beach or Savoy Seychelles Resort & Spa.
10. Nairobi National Park
Last but not least, a honeymoon in Kenya is not complete without a visit to Nairobi National Park. This unique park is located just outside the city and offers the opportunity to see wildlife against a backdrop of skyscrapers. You can also visit the David Sheldrick Wildlife Trust, where you can interact with orphaned baby elephants and rhinos. Some top accommodations near the park include The Emakoko, Ololo Safari Lodge, and Nairobi Tented Camp.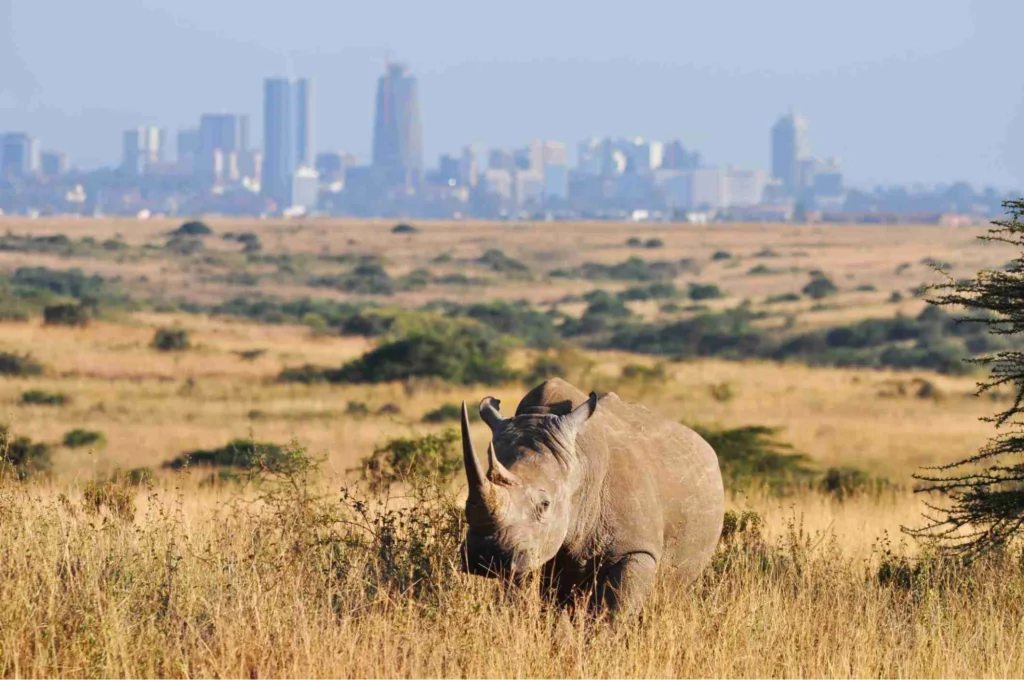 The Ultimate Guide for Kenya and Seychelles Honeymoon Packages
Now that you have a list of top destinations to consider, it's time to plan your itinerary and choose the perfect honeymoon package. Here are some tips to keep in mind:
Choosing Your Kenya and Seychelles Honeymoon Package
When planning your honeymoon, it is important to consider your budget and the activities you want to include in your itinerary. There are various packages available that cater to different budgets and preferences. These packages usually include accommodation, meals, transfers, and safari activities.
For a more budget-friendly option, consider traveling during the low season (March-May) or opting for mid-range accommodations instead of luxury lodges.
Kenya and Seychelles Honeymoon Price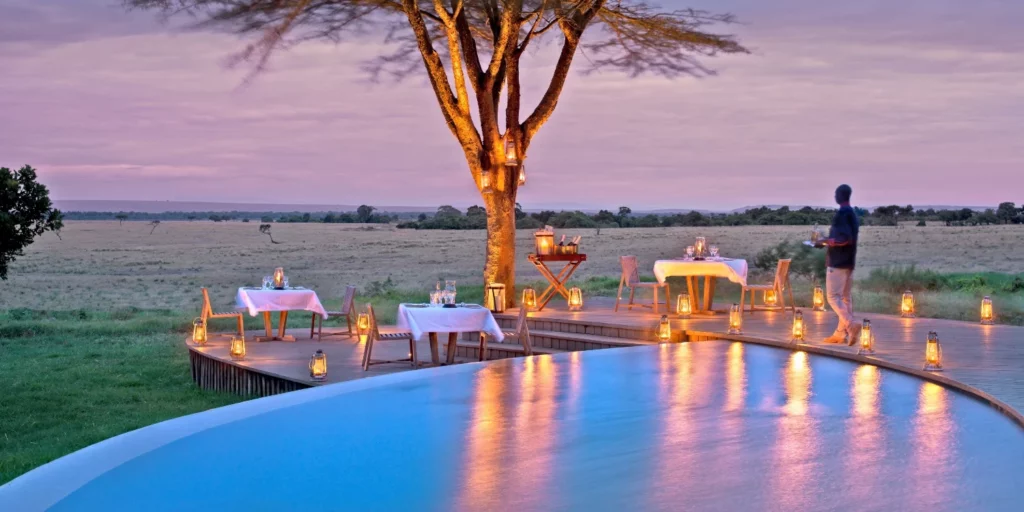 Tips for the Best Honeymoon Safari Experience
Book a private safari vehicle for a more intimate and personalized experience.

Opt for the early morning or late afternoon game drives when wildlife is most active.

Don't forget to bring your camera and binoculars for the best sightings and photos.

Pack light-colored and comfortable clothing suitable for the hot weather.
Activities to Include in Your Itinerary
Game drives and safari experiences in Kenya's top national parks and reserves.

Beach activities such as snorkeling, diving, and water sports in Seychelles.

Cultural experiences like visiting Maasai villages or taking a cooking class to learn traditional dishes.

Romantic dinners under the stars or sunset cruises along the coast.