Lake Nakuru - The Ultimate Guide to Lake Nakuru National Park, Hotels, Entrance Fee, & More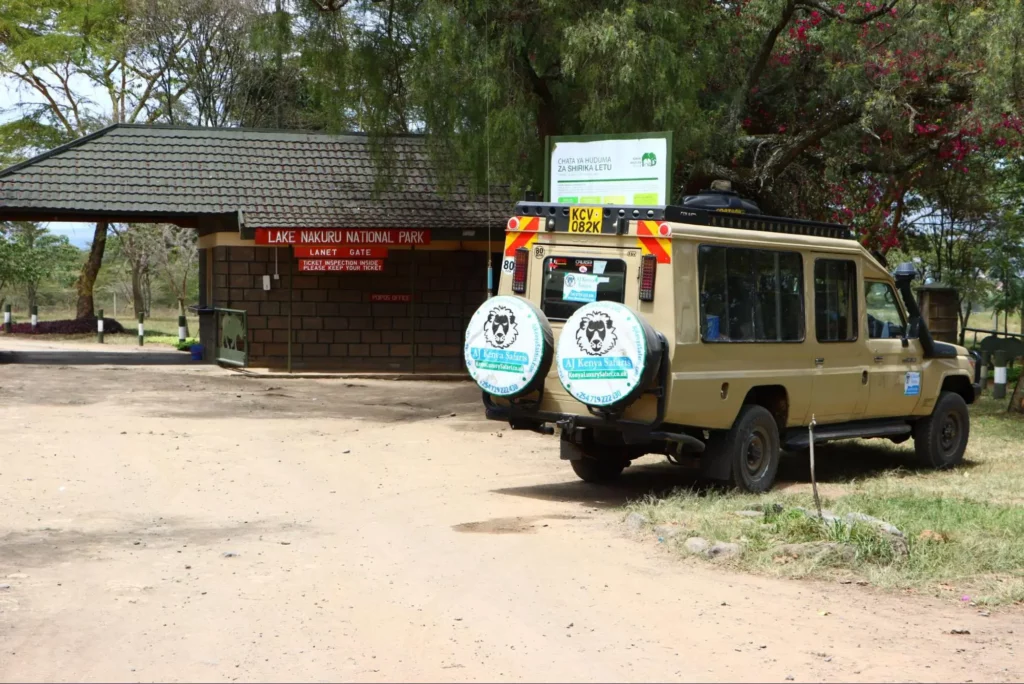 Lake Nakuru is a queen that has ruled a wildlife kingdom extending over a 45 km² piece of land. She is scenic and has much to offer regarding bird viewing, picturesque sites, and game drives. The lake and the surrounding Lake Nakuru National Park host a rhino sanctuary, over 450 bird species, and thousands to millions of flamingos, depending on the season.
It is home to 4 of the big five, 56 species of mammals, pythons, and a lot more. Lake Nakuru is one of Kenya's premium national parks, along with Masai Mara National Reserve and Amboseli National Park.
It was identified as a UNESCO World Heritage Site (2011), International Birding Area (2009), and a RAMSAR Site (1990).
In this article, our Lake Nakuru safari specialists discuss everything you need to know to decide whether to include lake Nakuru in your Kenya Safari Itinerary. We will cover everything, including lake Nakuru lodge, lake Nakuru hotels, lake Nakuru map, lake Nakuru entrance fee, lake Nakuru direction, lake Nakuru flamingos, lake Nakuru animals, and more.
Book Your Lake Nakuru Safari With Us Today - Contact Us
AJKenyaSafaris.com is Kenya's leading tailor-made tour operator.  We are warm, friendly, receptive, and by all means knowledgeable. Our services include a free WhatsApp call to help us understand your holiday plans and a list of things you would love to see and do in Kenya.
You can call us at +254-748-258-880 to get started or email us at james@ajkenyasafaris.com or safarioffers@ajkenyasafaris.com.
Our Most Book Lake Nakuru National Park Safari and Other Packages
Lake Nakuru National Park Ultimate Travel and Safari Guide
Lake Nakuru map will show you it's only 3-hr away from Nairobi city in the Great Rift Valley and boasts hundreds of wildlife. There is more to this lake and park, as you will learn from this travel and safari guide.
Lake Nakuru Location - A Guide to Lake Nakuru Direction
Lake Nakuru is one of the numerous soda lakes in the Kenyan Great Rift Valley, the others being Lake Bogoria, Lake Elementaita, Lake Baringo, and Lake Naivasha. It lies in the south of Nakuru County, close to Nakuru Town. The lake is located 164 km from Nairobi, approximately 2 hours drive.  
The lake is housed within Lake Nakuru National Park, sits at 1754 meters above sea level, and is a piece of art in every aspect. We recommend Lake Nakuru safaris for first-time travelers to our country, bird lovers, and anyone looking for day trips from Nairobi.
Lake Nakuru Flamingos - A Guide to the Pink Birds
Like Lake Bogoria, the alkaline nature of lake Nakuru supports the growth of blue-green algae (blue-green Cyanophyte Spirulina Platensis). The Algae attracts thousands of flamingos, painting the lake's water pink. It is sometimes called the "Pink Lake" or the "bird watchers paradise.
Lake Nakuru Flamingos are a flagship tourist attraction. The population can grow to 1.5 million. There are two types of flamingos in the lake; the lesser and greater flamingo. Lesser flamingos dominate most documentaries and web pictures of the lake.
Although Lake Nakuru flamingos are classified into lesser and greater flamingos, their size isn't much of a distinguishing factor. It's their different body build that tells them apart. The lesser flamingos have an extended black shade all over their beaks. On the contrary,  the greater Lake Nakuru flamingos have the black streak only at their beak's tip.
Also, the lesser flamingos have a darker pink shade on their feathers, sometimes black spots on their wings. On the other hand, the greater flamingos have a fainter shade of pink with feathers of a similar color.
Pollution threatens the bird population. Therefore, littering in the lake is prohibited. Sitting and catching the view from the shore or our open-roof safari vehicle is just as dreamy.
Lake Nakuru Animals - A Guide to the Lake Wildlife
Lake Nakuru is home to more than 400 bird species and water-loving mammals such as waterbucks and hippos. The surrounding national park hosts 4 of the big 5 (lions, rhinos, buffalo, and leopards) and a melange of African animals.
Lake Nakuru National park houses over 56 different mammal species. The mammals include; giraffes, monkeys, warthogs, a large population of black and white rhinos, lions, cheetahs, leopards, and buffalos, among others.
Other common animals include hyenas,  wildebeest, black-and-white colobus, Vervet, Olive Baboons, and Pythons. The park is the second-best in Kenya for bird viewing, only behind Arabuko Sokoke National Park, the most popular bird and butterfly viewing in Africa.
What is The Best Time to Visit Lake Nakuru National Park?
You can plan your visit to the lake throughout the year. However, April and May are the wettest months, and the roads might become impassable. The rain may mess up your game drive schedule, and the grass grows too high, making it hard to spot the animals.
A Guide to The Rhino Sanctuary at Lake Nakuru
Lake Nakuru National park houses one of the biggest rhino sanctuaries in the world. It has a 188 KM fenced area within the park that was established to protect the highly endangered black and white rhinos. As early as 2009, the sanctuary was home to more than 70 southern white rhinos, 25 plus eastern black rhinos, and Rothschild's giraffes.
The History of Lake Nakuru National Park
Lake Nakuru National Park was gazetted in 1968. It is under the ambit of the Kenya Wildlife Services (KWS) and is a UNESCO-designated World Heritage Site. Initially, the protected area under Lake Nakuru National Park was 42 km2, but over time, it expanded to 188 km2.  
The expansion gave the lake a protective zone/buffer to minimize the adverse effects of the growth of Nakuru City on the immediate catchment. In 1993, the lake was declared a rhino sanctuary.
Summarized Lake Nakuru National park History
1957 – The park was declared a wildlife conservation area.

1961 – 75% of the park's southern section was declared a bird sanctuary.

1968 – The park was gazetted as one of Kenya's national parks.

1977 – Several Rothschild giraffes, which were highly endangered, were brought to the park from western Kenya for protection.

1984 – Lake Nakuru National Park was designated the first Kenya government-protected rhino sanctuary.  

1986 – The government mounted an electric fence all around the park.

1987 – Declared a black and white rhino sanctuary.

1990 – Lake Nakuru was designated a RAMSAR site.

2009 – The park was identified as an IBA with more than 450 bird species.

It was declared a UNESCO World Heritage Site.
Lake Nakuru Entrance Fee - KWS Park Fee
The price factor is usually a concern for those to visit the lake. Well, believe it or not, this beauty does come cheap. Currently, Lake Nakuru National Park entrance fees are USD 70  and USD 20 for adults and children, respectively.
The park fee usually varies from season to season, and you can find the updated price on the KWS website.
Top 7 Tourist Attractions in Lake Nakuru National Park
Lake Nakuru is a bird hub with a hundred other attractions and activities for every traveler, whether group, solo, or family. Here are some of the things to do in Nakuru park.
With the fast decrease of their population in the world, rhinos are one of the top attractions in the Lake Nakuru National Park. On a lucky day, you are likely to view the huge creatures in a group of 20 or more; the sight is as rare as it is divine.
The big five, except the elephant, is yet another sight to behold. The elephant's absence is compensated by the presence of animals such as waterbucks, pythons, hippos, cheetahs, Rothschild's giraffes, warthogs, hyenas, and not to mention an extensive array of bird species.
As mentioned earlier, there are about 450 bird species in the park, making this a bird lover's paradise. The sight of them wading through the waters, gliding in the air, grooming themselves and each other is amazing. You might also want to bring your camera to freeze this memory.
Apart from the flamingos, there are other exciting bird species to see. These include the Cape pigeon duck, plovers, and the Tiff-tailed Maccoa duck, birds of prey such as eagles and vultures, and migrant birds on transit using the lake as a stopover.
The best place to view these birds is from the Baboon Cliff. Standing at the top of this cliff, you will get a splendid view of the lake and its pink carpet. You will also see the whole park, and it will sweep you off your feet.
Because of the changing water levels and migration seasons, the flamingoes may decrease in number occasionally. Check with us before planning your Lake Nakuru Safari to avoid frustrations.
There are camps within lake Nakuru national park that offer bedding, kitchen, and bathroom facilities at a subsidized price. We at AJKenyaSafaris take care of the booking so you can relax and enjoy your tour.
Lake Nakuru's shores are perfect for picnics. Spaces were purposely picked to eat al fresco sites. You can have brunch or a late lunch under the acacias. The place is ideal for romantic getaways and family outings.
Fellas! If you have been looking for the perfect place to propose, then it doesn't get better than this!
The place is picturesque, so picking out your phone or camera is somewhat of a reflex action. Everything here is portrait worthy, from the artistically carved rocks to the golden savannah planes to the sun rays peeking through the tree branches. Heaven resides right at the shores of Lake Nakuru.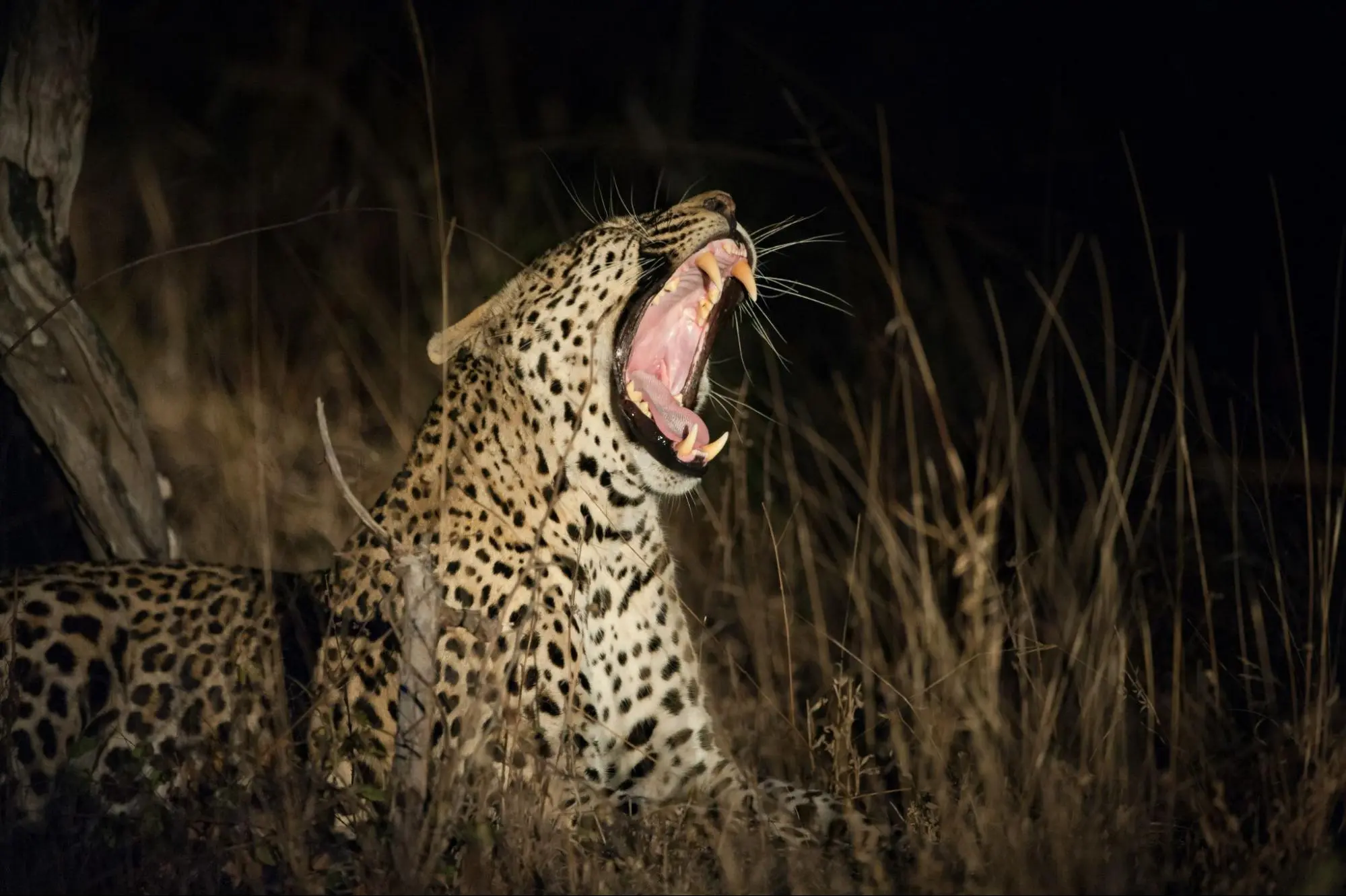 Breath-taking Viewpoints in the Park
The Lake Nakuru National Park offers more than just wildlife. It presents you with an opportunity to view the animals, Nakuru town, and the whole park at large while standing at elevated points in the park. 
The lion hill, Baboon Cliff, and Out of Africa are the three viewpoints in this park. They are beyond beautiful; otherworldly is the word that best describes the view they give.
Waterfalls in Lake Nakuru National Park
The Makalia waterfall can be termed the best-kept secret of the ark. We did not know about its existence until a few years back when one of our highly trained tour guides recommended it to me.
I was awestruck. Although not as big as the Fourteen Falls, the falls are still very captivating. The location is cathartic, the breezy feel of the calm waters relaxing, and the robust feel of the waters meeting the ground a melody that is soothing to the soul.
Lake Nakuru Hotels - Family Friendly Hotels at Nakuru
You are slowly building up your information catalog. You know the history of the Lake, the scientific facts, it's animal and bird population, and what to do once you get there.
All this is perfect. But you will want to take a long shower and change into comfortable clothes afterward. Here are two of the best lake Nakuru accommodations.
It is a leading lake Nakuru lodge approximately 164 km from Nairobi, a distance that is 2 hours away for those traveling by road and 40 minutes for those that fancy air travel. The lodge at the Lake Nakuru National Park has an ambiance set to leave a lasting impression on you.
The lodge has 54 double/twin rooms, six single rooms, and two wheelchair rooms specially built for physically challenged guests. Its rooms are very spacious, with king-sized beds, private balconies, and clean bathrooms.  Additionally, the hotel has a dining area with an extended outdoor space with a view of the wild.
In addition, the lodge has a lounge, bar, and a swimming pool where you can lazy the afternoons away. The pool directly faces the lake and has a private bar. There is free and ample self-parking space, free WIFI, and an all-inclusive buffet breakfast is provided every morning.
You will probably also want to visit the massage room while staying here.
Flamingo Hill Tented Camp
Flamingo Hill Camp, also within the Lake Nakuru National Park, is one 1km from the park's main gate. It will take you two hours to drive from Nairobi to the camp and approximately 30min if you are traveling by air.
Flamingo Hill Tented Camp is built at the edge of Lake Nakuru with its compound set beautifully with flowers and African indigenous plants. These, in turn, attract various bird species, and if you are a bird watcher, then this should be your lodge of choice.
The camp has 25 exclusive, luxuriously furnished tents to suit the modern traveler's needs. Decorated with calming colors and natural woods, its rustic ambiance will make you feel right at home.
Inside the tents, you will find a writing desk, cold and hot running water, a comfortable spring bed fitted with a mosquito net, a luxurious bathroom and toilet, and a private verandah with a view of the plains.
The camp also has a restaurant with a maximum hold capacity of 80 guests. Moreover, the kitchen is well equipped with experienced chefs who cater to individual diets. Meals here are buffet-style, with the camp bar providing local and imported beverages.