Cheap Kenya Holidays - A Guide to Cheap Safari Kenya, Cost, Included, and More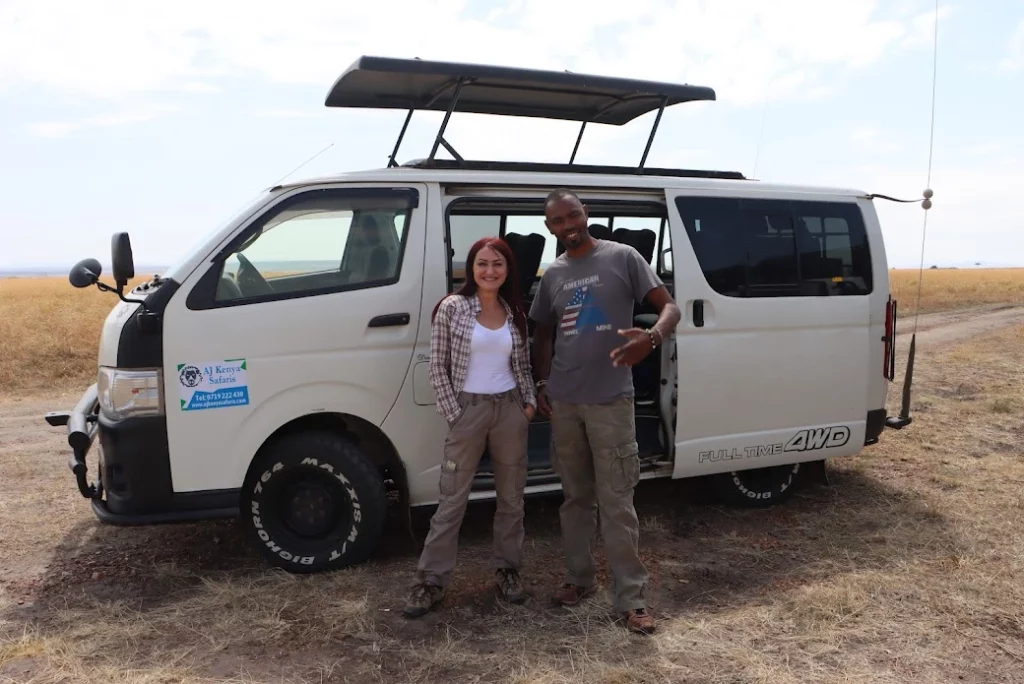 Cheap Safari Kenya! No way. It isn't possible. This is why you will love us, for we will give you a comprehensive guide to affordable Kenya safari packages.
Your safari will be cheaper than you thought. So take your time and go through our guide on planning fun, safe, affordable trips to Kenya. But before that, here is how to book our safari and all-inclusive packages of our most booked Kenya safari.
 Contact Us to Book Kenya Safari All-Inclusive Packages
If you are looking for an affordable safari, then you can bet on AjKenyaSafaris.com to provide you with the best packages. Contact us at james@ajkenyasafaris.com or safarioffers@ajkenyasafaris.com to get started. 
You can also reach us through WhatsApp or phone at +254-748-258-880. 
 Our Most Booked Affordable Safari Kenya Packages and Tours
 Items Included in Cheap Kenya Safari Holidays & Cost 
Below we have looked at the elements that affect your Kenya safari and their cost. We have listed them based on budget accommodation, transport, and more.
 1. Cheap Safari Kenya Item #1. Cost of Transportation 
At a long distance of about 7,000 km from Europe, flying to Kenya is the most viable option to get here.
Skyscanner says the most affordable round safari fare from London to Nairobi is USD 150,000. However, cheaper options involve traveling to Belgium, Netherlands, or Germany and then traveling from there.
From Nairobi, it is about a 5-6 hour drive to the best national park in Kenya, the Masai Mara National Park (of course, there are other places to visit in Kenya, but Mara is the best). We invite you to see our fun-loaded 3 days Masai Mara safari package.
The entire road from Nairobi to Masai Mara is now smooth. Your drive will be enjoyable. We recommend using a safari Landcruiser, but the safari van will do the job if the budget is too tight. 
The safari vehicle goes from around USD 180-300 for a land cruiser and USD 130-160 for the safari van per day, depending on the season. You can find more about the various seasons here. 
Assuming you are two people, the transportation cost will be USD 65 per person during the low season. This cost includes the safari van and a professional safari guide. 
*Transporation & Safari Guide Cost = USD 65 Per Person Per Day 
 2. Cheap Kenya Holidays Cost #2. Accommodation & Meals 
Accommodation is an area you can chop off a few dollars while in Kenya. A dorm bed in a 3-star hostel with parking and free WiFi is possible for as little as $5 per head per night in the capital. Alternatively, sleeping in a private room in an outdated hotel might cost you about $20 per night, while a 5-star hotel might charge you over $50 per head per night.
Spending the night within the parks is often quite expensive, at least $300 per head per night. Luckily, local business people know the benefit of saving when on a safari, and that's why they have strategically situated their accommodation business within a few km from the parks.
For example, there are comfortable tent camps where accommodation goes for as low as USD 50 per head per night, about a 15 minutes drive from Masai Mara Park. And let's give you our experience; it is pretty romantic to spend a night in the middle of the Kenyan savannah, with just a tent cover between you and the sky. 
*Accommodation & Meals Cost = USD 50 Per Person Per Night
 3. Kenya Safari Packages Prices #3. Extra Meals 
Although meals are included in the accommodation, you might need to spend extra for a meal or snack during the transfer. You could also spend more on drinks like beer. 
Kenya is famous for many great things, but not for great cuisines, by the way. The presence of diversity and taste are two elements that are highly experienced in the country's kitchens.
But that's not the point because we want you to experience Cheap Safari Kenya the cheapest way possible. The cost of an extra meal can range from USD 15-30, depending on where you enjoy it. For example, a dinner at Narok town goes for USD 15 while one at Carnivore Restaurant goes for USD 30. 
Drinks like a beer can go from around USD 0.5. 
*Extra Meal + Drinks = USD 20 Per Person
 4. Cheap Safari Kenya Cost #4. Park Fees
The Masai Mara National Reserve is the most-visited tourist attraction in Kenya. The entry fee is USD 80 Per Adult Per Night, while a child pays USD 45. Because no safari to this country is ever complete without seeing all the Big Five, you might need at least three days to drive around the reserve.
Maybe three days sound a bit short for you, but believe us when we say that you will get used to the savannahs quickly; after all, the first elephant you see will be as beautiful as the next one. If you come around July, you might be lucky to witness the Great Wildebeest Migration as the animals cross the deadly Mara River.
In the neighborhood of the reserve, it is possible to, and you should, visit a traditional (often commercialized) Maasai village and get a feel of the life of the Maasai community. It is the same everywhere, Mt. Kenya, Samburu, Meru, name it, and you will get these villages.
Additionally, on your way back to the capital, there are many things to do. For example, it's only a slight detour to Nakuru, where you can witness the amazing beauty of the flamingo-covered Lake Nakuru. 
You can also take a boat ride to the green and lush Crescent Island, straight via a herd of hippos, where you can enjoy the walk of nature amongst the wildebeest and giraffes at a stone's throw away distance. All these activities will cost you about USD 50 Per Person. 
*Masai Mara 3 Days Fee 80 x 2 Nights = USD 160 Per Person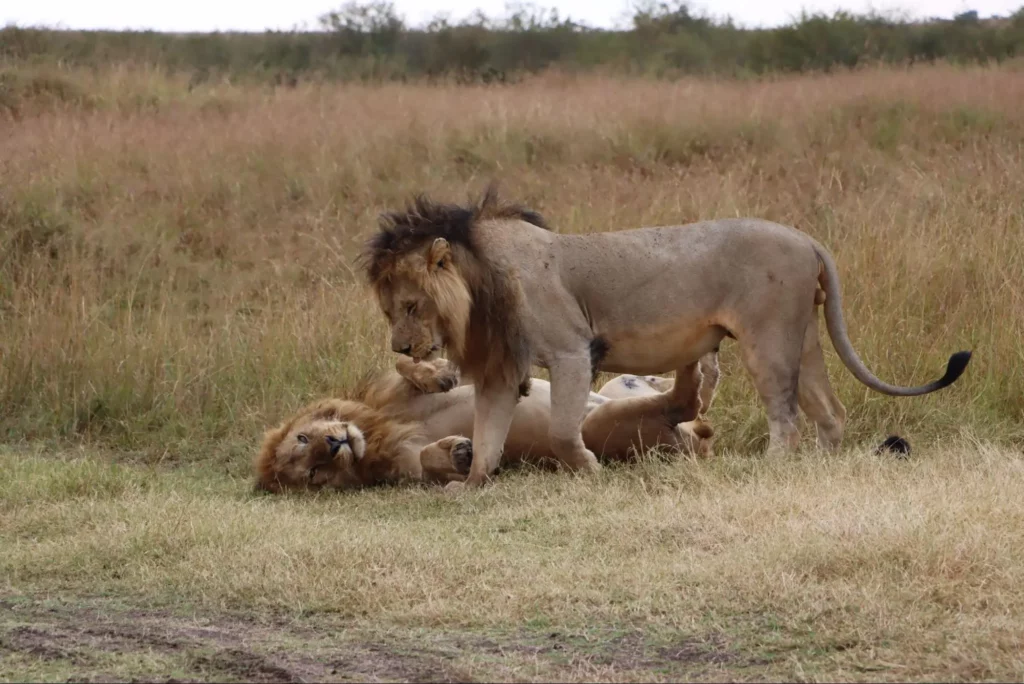 FAQ – Affordable Kenya Safari Packages UK, USA, India, Canada, & Other Parts
You can learn more about Kenya's safari cost from the section below. 
 1. Are safaris in Kenya Really cheap?
They aren't cheap but can be affordable. Considering the entry fees to most national parks are about USD 70 per head per night, accommodation inside the park is about USD 250 per head per night, and the vehicle is USD 90 Per Person Per Day, your mid-range safari in Kenya can be expensive.
They are quite affordable on the flip side, especially if you follow our cheap safari Kenya guide. Thank us later for saving you thousands of dollars, and contact us to book your consultation on how to save when on a Kenyan safari and beach vacation.
 2. Is Nairobi the Main Place to Book my Kenyan safari? 
With Nairobi being the business center of East Africa, and JKIA 20 km east of the business center, you might think you need to be in Nairobi to book your safari. But that is not the case.
You don't need to be in Kenya to book your safari. You can book your safari right at your home. We do everything for you, including hotel booking, organizing your pickup, and more.
 3. How Much Does a Safari from Nairobi Cost? 
Prices in the capital are more or less the same, starting from as low as USD 120 per head per day, and it might be hard to lower the price. The final price will depend on the national park or site you are heading to, the quality of your transport, the food you eat, where you spend your night, and the season you visit. 
Prices are high during the peak season and moderately low during the low season. Additionally, different tour companies will charge you different fees, and every tourist will pay their price (depending on your agreement with the tour company).
 4. Can I Get a Cheap Safari to Other East African countries? 
Safari from Arusha, Tanzania, to other parts of that nation might be more expensive than safari in Kenya, starting from as low as USD 150 per head per day. You can always get a cheap safari tailored to meet your needs from professionals like Aj Kenya Safaris.
 5. Is it Cheaper to Book my Kenyan Safari Online or While in Nairobi? 
Nairobi is a big city, unsafe, and there is no special area for all the tour companies. So, finding a reputable tour operator in Kenya might be more demanding and time-consuming.
Again, negotiating at JKIA (with guys around) might be even more expensive than booking online. We recommend you research online, get a reputable company, and then make your booking.
Don't fret if that seems much work because we are here to help you; leave your contact here, and we will get back to you.
 6. Can I Get to Kenya National Park by Public Transport? 
Yes, you can, but this will depend on where you are heading to. You can reach Nakuru National Park, Nairobi National Park, Tsavo National Park, and Masai Mara National Park by "matatu."
It is the same for other major national parks in Kenya. This is even better news for independent travelers who want to save money. Then you will need to hire a car to take you for a game drive inside the park. 
Although it is the cheapest option, it is a bit complicated for a person who has never been to Kenya. It is safe to stick with a well-planned safari by a professional like AjKenyaSafaris.com. 
 7. Is it Possible to Hire a Car and Do a Self-Drive Safari in Kenya?
Although not common, you can indeed rent a car and drive yourself around the country. Self-drive safaris are becoming cheaper and cheaper in Kenya as more companies join the industry. 
You can rent a car for about USD 50 per day, and this will be even cheaper if you are traveling in a group of three or four – you can share the cost. One disadvantage of self-drive is you end up missing where the animals normally hide since you don't have the guide's knowledge.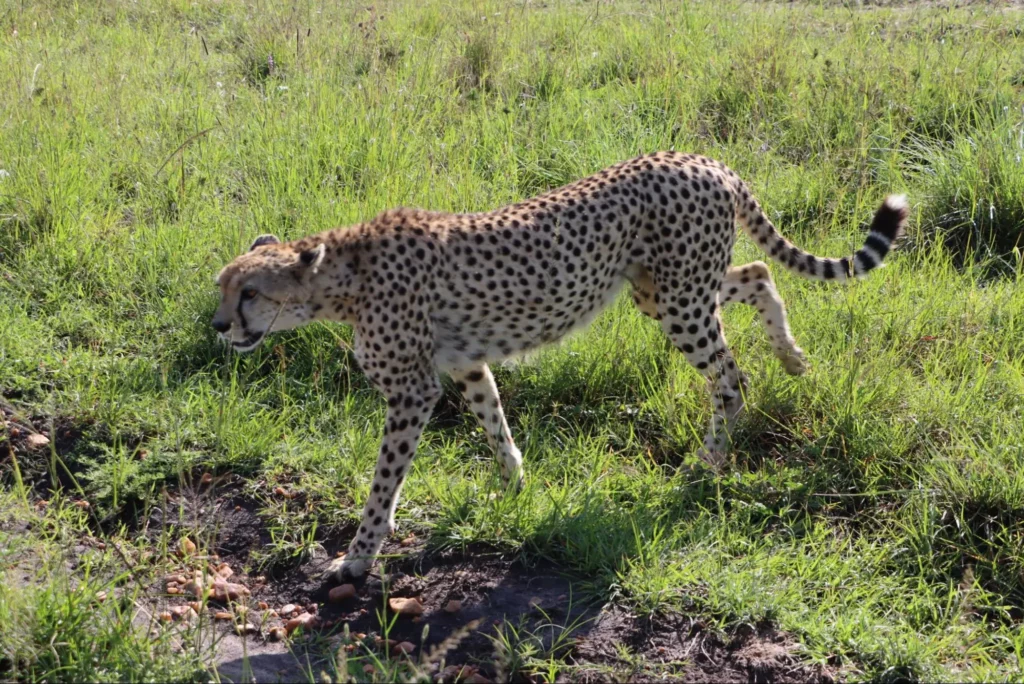 Why You Should Consider a Kenya Safari? 
Kenya has an amazingly long and rich history. Many of the earliest human remains were discovered in this part of the world, which is why Kenya and East Africa are known as humanity's birthplace.
The state is still young as it acquired its independence in 1963 and is a commonwealth member – the United Kingdom colonized it. Kenya's capital is Nairobi, among the biggest cities in Africa, with over 6.5 million dwellers. This city also happens to be the 47th county of Kenya, and thus a city-county.
The Swahili culture mainly dominates the coastal part of Kenya, but you will also get other communities. When tourists think of Kenya, they imagine the savannas, steppes, raw nature, the king of the jungle, the great wildebeest migration, and of course, spectacular coastal beaches.
But going on a Kenyan safari, you might think, "Isn't that an expedition reserved for stock market brokers and retired doctors?"  No! Indeed, you can come for a big-spending safari and book a planned one-week tour through Kenya that will cost you over USD 2000.
But journeying through Kenya to experience the beauty you often see on television and in films doesn't cost you much.
Out of all the nations in Sub-Sahara Africa, Kenya is considered one of the safest and most developed nations. Together with Tanzania, it got the best services and facilities for tourists. So, start packing and come for Cheap Safari Kenya.