Corporate Vacations in Kenya - Corporate Travel Packages and Guide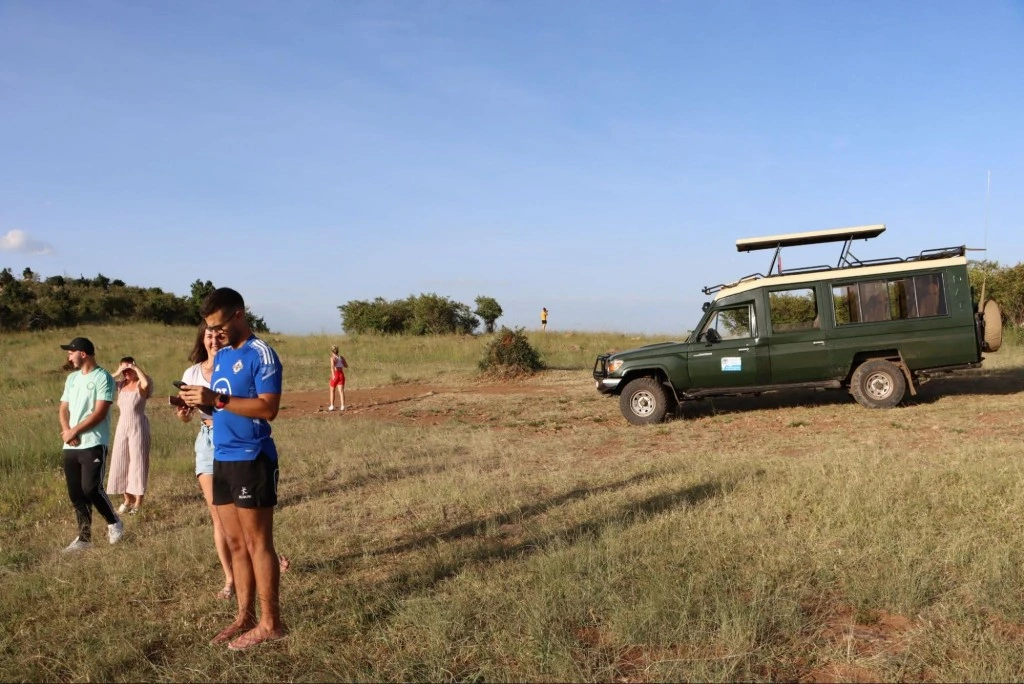 Have you ever wondered why corporate vacations are so critical to the success of your organization? You'd probably rattle off many answers, such as complying with labor laws or affording quality time to employees, and all those other work-life balance nitty-gritty.
But, when you start looking deeper into the numbers, you will realize that perfectly occasioned corporate vacation packages can positively affect your organization. A recent study shows that 70% of employees who take a week-long corporate retreat say they are more driven and contribute to their organizational success. 
On top of physical rejuvenation, corporate vacations in Kenya are often sources of improved mental health. Supporting studies indicate that people enjoy spending money on experiences rather than material things.
Experiences derived from first-rate corporate travel packages strengthen work relationships, enhance creativity, and heighten overall happiness among employees. And with research suggesting that employee burnout is responsible for up to 50% of turnover, it makes business sense to get the best business travel deals sooner than later.
Book Your Corporate Retreat in Kenya Now - Call or Text Us
Our Most Booked Corporate Vacations in Kenya and Other Safari Packages
Top 4 Corporate Retreat Destinations in Africa Reviewed
Africa always registers as a perfect corporate travel destination. Those who visit have a chance to experience an idyllic blend of wild and urban, ancient and modern, East and West.
The world's second-largest continent is arguably one of the best destinations for business companies looking for the best business travel packages. Thanks to its expensive landscapes, formidable wildlife, and budding technological advancements, that's all.
Here, we list some must-visit destinations for your company's next corporate travel and vacations.
A visit to the East African coastline should be part of your package to make your corporate retreat a little more vibrant. With a pristine beach, vibrant nightlife, and numerous water sports and activities, Diani must rank high on your targeted beaches in Africa.
For various reasons, it has rightfully earned its fame as Africa's best beach destination. These include its crystal clear waters, white sandy beaches, and adrenaline-fuelled skydiving opportunities.
We often combine our Diani corporate travel packages with Masai Mara deals to offer you an all-inclusive taste of the serene Mara and vibrant Kenyan coast. This entails three days in the Mara and three days in Diani for a perfect balance between relaxation and vivacity.
Masai Mara National Reserve – Kenya
Masai Mara is one of the most famous and frequented safari destinations in Kenya, if not anywhere in Africa. The appeal of this national reserve and the adjacent private and public conservancies isn't hard to describe.
The Mara's mosaic of rolling hills, acacia woodland, and open savannah supports a quite remarkable profusion and diversity of wildlife. This is a popular destination for different types of tourists, including families, solo travelers, friends, and corporate vacationers.
The Mara offers the best chance for a business safari, where you can experience an amalgam of both tranquillity and thrill that comes with game drives. While this is an all-year safari destination, it truly blossoms in July, August, September, and October.
These months give you the world's most awe-inspiring wildlife spectacle when the legendary wildebeest migration crosses the Mara River into Kenya from Tanzania. Our all-inclusive corporate vacation packages offer a better understanding of the different backdrops within the greater ecosystem.
While your team can spend a whole month in Masai Mara, our three days Mara packages will give your employees the ultimate greater Mara experience. The packages give you unlimited drives and full board accommodation.
To call Masai Mara spectacular is an understatement. There is great comfort and adventure when a corporate team spends hours in a land cruiser roaming through the savannah. Just expect an invigorated team back in the office when Masai Mara's corporate travel package is over!
Serengeti National Park – Tanzania
Like the Masai Mara, Serengeti National Park in Tanzania is world-famous for its breathtaking concentration of wildlife and for being part of the Great Wildebeest Migration spectacle.
Serengeti's ecosystem extends about 30,000 square kilometers, even more, significant than the Masai Mara. Your group should expect an excellent wildlife viewing experience as they conduct social bonding and unlimited game drives through this spectacular landmass.
Sightings of the big five – leopard, lion, elephant, and buffalo – are 90% a given. Some spectacular locations are scattered across the Serengeti and Masai Mara, offering you an authentic out-of-Africa safari experience.
And the tented suites and rooms open right into the plains to ensure you experience what is happening around you when relaxing at the lodges. Some feature antique furniture, impeccable décor, infinity pools, four-poster beds, and outdoor canvas bathtubs for maximum relaxation.
We often combine Masai Mara and the Serengeti in an affordable corporate travel deal spanning about six days. Such a deal combines an intimate, morale-building wilderness experience with luxury comfort—an impeccable recipient for a perfect corporate getaway.
Bwindi Impenetrable National Park – Uganda
Mountain gorillas can only live in the wild, so trekking into the native forests is the only way tourists and nature enthusiasts can catch a peek. Treat your staff member to this stunning exhibition in Bwindi Impenetrable National Park to witness the famous mountain gorillas as they take a break off work.
There are fewer than 900 gorillas on the planet, and 50% of these are in this ancient and unspoiled tropical forest. Gorilla trekking here provides a rare chance for travelers to observe the everyday interaction of these gigantic and mysterious creatures.
The voyage through the dense greenery and up steep climbs is abundantly rewarding, with a lifetime experience viewing mountain gorillas. It also affords your team the chance for team building.
Optional activities include visiting the neighboring villages, local schools, or orphanages and experiencing banana brewing exhibitions or traditional healers' antics.
Our corporate travel packages often combine three days in Masai Mara and three days in Uganda for gorilla trekking. This offers an all-encompassing Kenya-Uganda wildlife tour package that allows for a fusion of both adventure and leisure.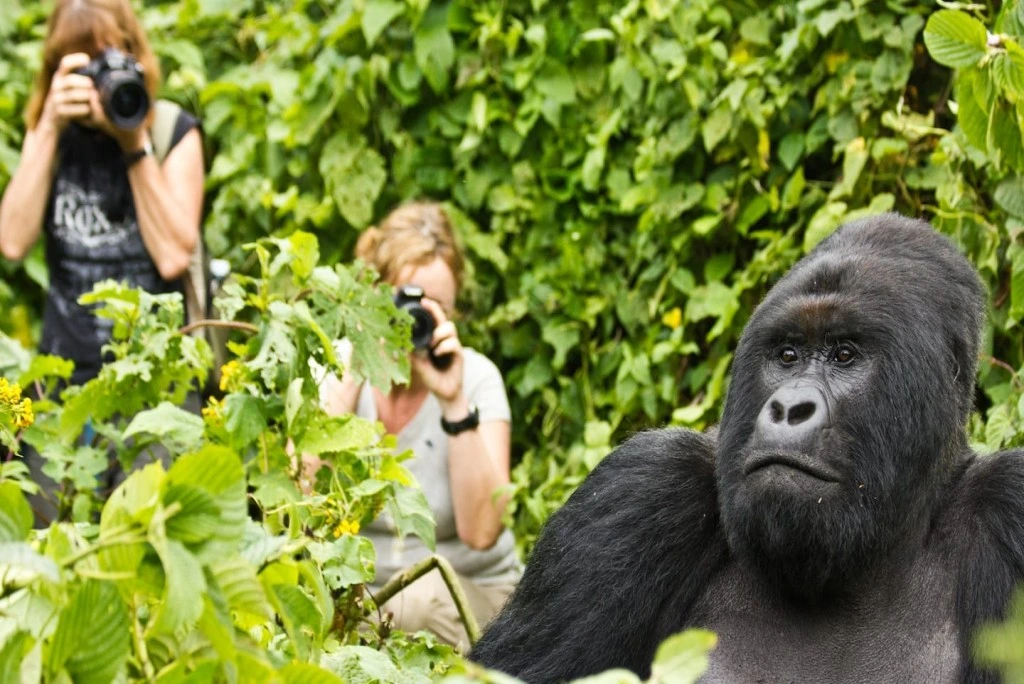 Astute businesses and corporations understand that corporate retreats and vacations are necessary ingredients to productivity and success. Taking a break is not just about a vacation or an indulgence; it is vital to your brain as vitamin D is essential to your body.
Deprived of it, you suffer a mental affliction that subsequently impacts your output and overall efficiency. The space and serenity that corporate vacations may bring are necessary conditions for standing back from life and seeing it as a whole.
It allows you to make unexpected personal and business connections as you look for lightning strikes of inspiration. This is paradoxically necessary for getting work done better and proficiently when you resume.
As a seasoned corporate tour planner, I believe that generous amounts of PTO and a corporate culture that encourages corporate travel can keep employees happy and engaged at work.
Why Corporate Travel in Africa? Why Corporate Retreat in Kenya?
In addition to breaking the work and office monotony, a corporate travel deal in Africa offers many exploratory and business opportunities. This ranges from meeting new people and gaining different working experiences to establishing new business connections.
As diverse as it is, traveling around Africa in corporate retreats allows corporations to cut down on luxurious vacations drastically. This doesn't mean sacrificing on the enthrallment or having a productive corporate gathering.
Africa remains one of the most beautiful travel destinations on earth. It offers picturesque vineyards, unmatched wildlife, inviting mountains, and beautiful coastlines. Without a doubt, a stunning destination for corporate travel.
Moreover, African countries such as Uganda, Kenya, and Tanzania remain primarily unexplored, high-potential regions with massive unmet business needs. A corporate group tour package can not only be much needed for your team's rejuvenation but can also be used as a networking endeavor for future business.
Why AJ Kenya Safaris.com Ltd?
AJ Kenya Safaris.com Ltd is an independent travel company in Kenya. This means that we have the freedom to employ our expertise in every corporate and business travel we touch.
With many years of industry experience, we can personalize and carefully handpick destinations and resorts for our esteemed clients based on their vision and business goals.
When planning corporate travel throws a curve ball, don't allow it to sway you off your path.  Our professional tour agents work directly with hotels, airlines, and other providers to ensure all your needs are met.
This affords you peace of mind knowing that all your corporate vacation plans are in the hands of seasoned specialists. We proudly serve your in-house travel plans by making your corporate vacations comfortable and affordable!