Nairobi Lodges - The 5 Top Lodges in Nairobi Review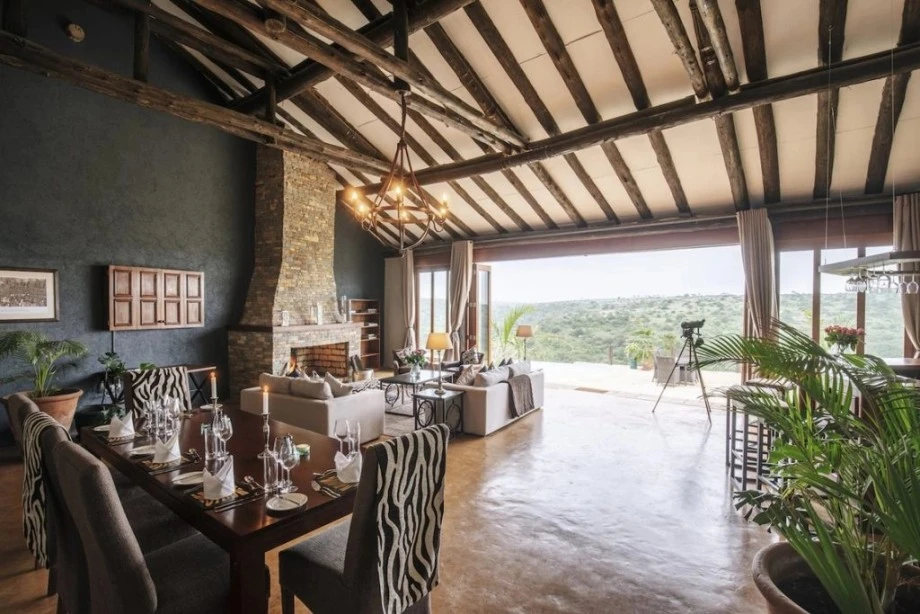 Which are the best lodges in Nairobi? Nairobi is the capital city of Kenya and the country's largest city. It is a central business hub and a tourist destination with many attractive sites to visit and exciting activities for one to engage in. 
Nairobi is the only city in the world with a wildlife park within its borders. The city's luxurious accommodation is known worldwide for excellent service that equals no other.
Below we will look at the best lodges in Nairobi that will make you long to extend your stay in this beautiful East African city.
Contact Us to Book the Best Lodges in Nairobi CBD and Nairobi National Park
Our Most Booked Nairobi Day Tours with Stay at Best Lodges in Nairobi
Top 5 Lodges in Nairobi National Park and CBD Reviewed
Best Nairobi Lodges - Emakoko Lodge
Get your first glimpse of Kenya's fantastic wildlife as you drive to this luxurious lodge on the edge of Nairobi National Park. Wake up to the sweet chorus of early birds as they wheel by your bedroom and sleep to the roaring of lions at night.
This, coupled with the complete privacy of the serene lodge, will offer you pleasant memories of your Kenyan safari.
Enakoko Lodge Location
The Emakoko luxury lodge is built on 15 acres near the Emakoko River and Nairobi National park. It is nestled on River Mbagathi valley, offering spectacular views of the park and the nearby river.
Emakoko lodge is 22km from JKIA and can be accessed in less than 30 minutes through a park drive.
Unique Features and Personalized Services
The luxurious guest rooms present the most beautiful landscape. Five rooms are nestled at the river level close to the main animal areas, and the other five are perched higher on the hillside with stunning views of the river valley and the park.
All rooms have ventilation, light, wooden decking, a cozy fireplace, a spacious seating area, and attractive, classy furnishings. Each bed in the room has a net.
Activities to Carry Out in the Lodge
The lodge offers thrilling game drives in Nairobi National Park with experienced safari guides. You will gain a wonderful bush experience in this romantic lodge away from the bustle of the city.
During the game drive, you will get spectacular views of wild animals and over 500 bird species. Trips to the nearby attractions such as Giraffe Centre and David Sheldrick Elephant Orphanage can also be arranged.
A trip to the nearby communities will also give you an insight into the rich cultures of the Kenyan people. The lodge features a pleasant resting area where you can relax and enjoy a Tusker beer or cocktail and beautiful views of the resident hippos as they graze on the lawns in the mornings and evenings.
There is also a beautiful pool near the river where you can relax and cool off the day's heat.
Lodges in Nairobi - Ololo Safari Lodge
Enjoy an exciting bush safari experience blended with the modern luxury of a city hotel at the Ololo Safari Lodge. The accommodation is perched on River Mbagathi in southern Nairobi National Park.
Ololo Safari Lodge gives you the best of both worlds with its luxurious comforts and beautiful gardens.
Ololo Safari Lodge Location
Ololo Safari Lodge is 14.5km from Jomo Kenyatta International Airport (JKIA), and it only takes 45 minutes to travel to the lodge.
Unique Features and Exceptional Customer Service
The lodge combines the bush style of living with the amenities, comfort, and full service of a luxurious city hotel. The lodge's home-style warmth and classy comfort give you a wonderful experience.
Ololo Safari Lodge kitchen is fully equipped with professional chefs who prepare mouth-watering meals that cater to individuals. The lodge has a fully stocked bar where guests enjoy alcoholic and non-alcoholic drinks. Guests can sit and relax in the outdoor pool on site.
All rooms in Ololo Safari Lodge have private bathrooms equipped with a hairdryer, complimentary toiletries, and towels. Some units feature a private balcony and a small kitchen equipped with a refrigerator and a toaster.
The lodge's customer care desk operates 24 hours and can be accessed at any time. Free parking is available on site.
Activities to Engage In During Your Stay
Four of the big five animals in Kenya can be viewed from the Lodge's pool deck and main terrace. Additionally, the bird lovers will have a field day watching the over 500 bird species living in the Nairobi National Park.
Ololo Safari Lodge also offers excursions to the nearby local attractions and game drives in Nairobi National Park. For some meditation, a walk in the beautiful gardens of Ololo's Lodge will give you much-needed calm and relaxation.
Cheap Lodging Near Me - Hotel Troy
Enjoy the serene and calm atmosphere of Hotel Troy, which is only a few kilometers away from the city center. Get to bed with the sounds of African drumbeats and rise to the beautiful melodies of chirpy birds on a beautiful African sunrise.
Hotel Troy Location
The Hotel Troy is located along Magadi Road, 10km from Nairobi City and 1km from Bomas of Kenya junction. It is 19.3km from Jomo Kenyatta International Airport, and it only takes 20 minutes to drive to the property.
Hotel Troy Conference Facilities
The hotel offers 24-hour customer care service, and free WIFI is available in all guest rooms and conference facilities. There is ample and secure free parking for all vehicles on site.  The hotel offers a convenient airport transfer service.
The conference room in this luxurious hotel can hold up to 100 individuals. Its reception is ideal for weddings, team building, award ceremonies, staff parties, cocktails, and product launches.
It also features a beautiful garden and a large outdoor pool where guests can relax. All rooms are fitted with a kitchenette, and private bathrooms have towels.
Some rooms feature a sitting area, dining area, and a kitchenette fitted with a stovetop, refrigerator, and microwave. The property features a restaurant and a fully stocked bar with drinks.
Activities to Do During Your Stay
You can engage in morning game drives and visits to the elephant and rhino sanctuary. For bird lovers, take a leisure walk and enjoy sighting the over 500 African bird species.
Afternoon visits to the nearby Bomas of Kenya will allow you to watch the invigorating African dances. The Museum here will also expose you to the traditional ways of the Kenyan people. Hotel Troy is among the best value lodges in Nairobi.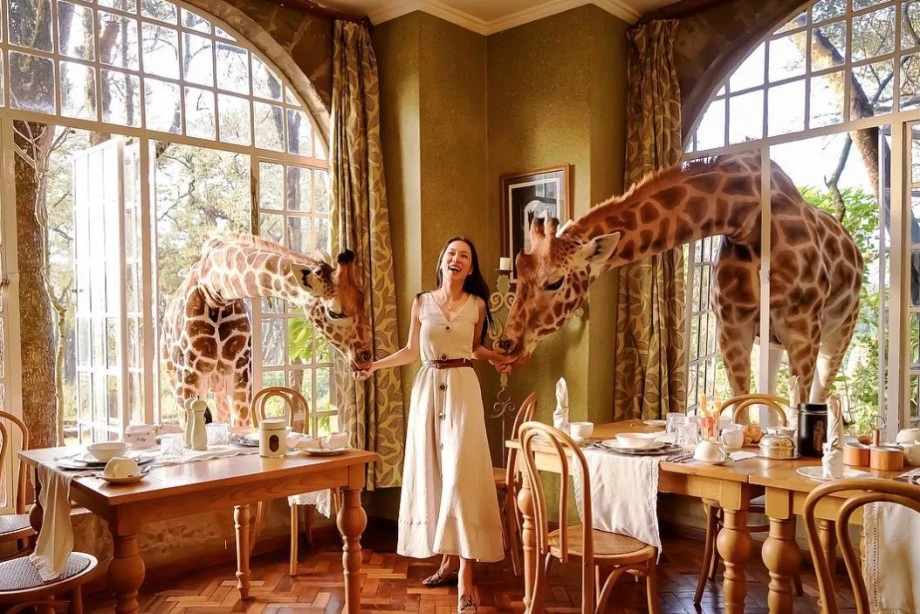 Lodges in Nairobi - Karen Country Lodge
Enjoy the peace and tranquility of a Kenyan forest lodge while staying at the Karen Country Lodge. Enjoy the tasty Kenyan and elaborately prepared international dishes from your luxurious room in this bush lodge.
Karen Country Lodge Location
Karen Country Lodge is located in the leafy Karen Suburbs. Situated 20 Kilometers from the city center and nestled in the forest, this is the ideal place to forget the hustle and bustle of the city.
Features: Guaranteed Privacy
Karen Country Lodge and Conference Centre features seven cottages with televisions, fireplaces, a dining area, and a fully equipped kitchen. Each house has a private balcony and free WIFI.
The property features a restaurant and a fully stocked bar, and you can enjoy drinks outside in the garden or the bar. Free secure parking is provided for your vehicle.
Activities to Do While at Karen 
The lodge offers terrific game drives to Nairobi National park and tours to Langata Giraffe Centre. Tours to Karen Blixen's House and Museum are also available.
Dances and live bands are part of the exciting lodge's nightlife here.
Nairobi Lodges - Nyati Hill Cottages
If you seek some privacy and a chance to forget the hustle and bustle of Kenya's largest city, the Nyati Hill Cottages will be the ideal place to lodge.
Nyati Hill Cottages Location
Nyati Hill Cottages has perched 1.5 km away from Kingfisher Picnic Site and David Sheldrick Trust Rhino & Elephant Sanctuary. Nyati Hill Cottages is 17km away from JKIA.
Unique Features of the Cottages
All cottages feature a seating area, dining area, private bathrooms with towels, and a kitchen fitted with a stovetop, kettle, fridge, and toaster. Beds and nets are also available in each cottage.
Laundry services are provided with extra charges. The lodge offers free parking and free Wi-Fi in all public areas on site.
Activities to Do During Your Stay
It is easy to arrange tours to the nearby David Sheldrick Elephant Sanctuary and the Nairobi National Park. You can relax and enjoy drinks in the garden or cool off from the heat of the day in the outdoor pool.